Nature – Whisky – Walking – Wellbeing – Cycling
I love remoteness which is one of the reasons why Scotland is my country of choice and and also why I keep returning to the Movern peninsula time and time again.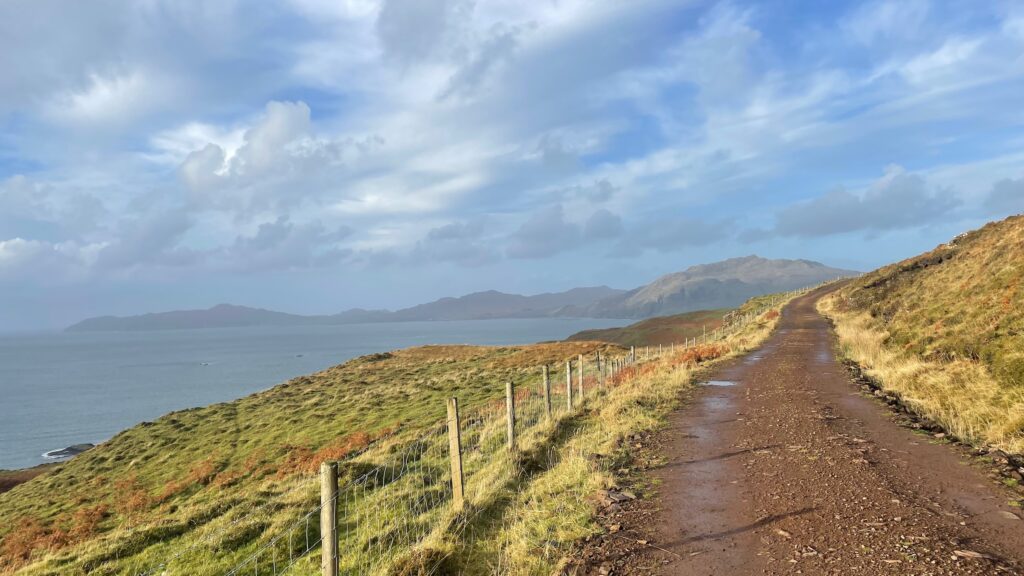 This time I came in November and though there was some wild weather it has been an exceptionally wonderful stay.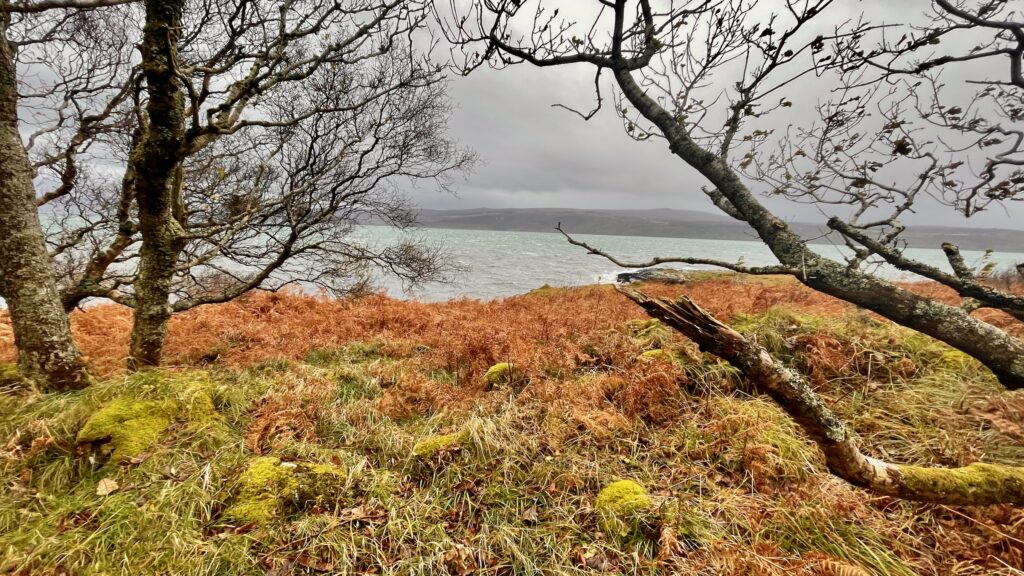 If you wish to make this part of a bespoke tour with myself you will need to like remoteness as the Drimnin Estate is pretty much as remote as you can get. The last 11 miles are a single track road which is stunningly beautiful bypassing a castle ruin and a wishing stone, next to breathtaking views all along. It ends in a cul de sac at Drimnin Pier.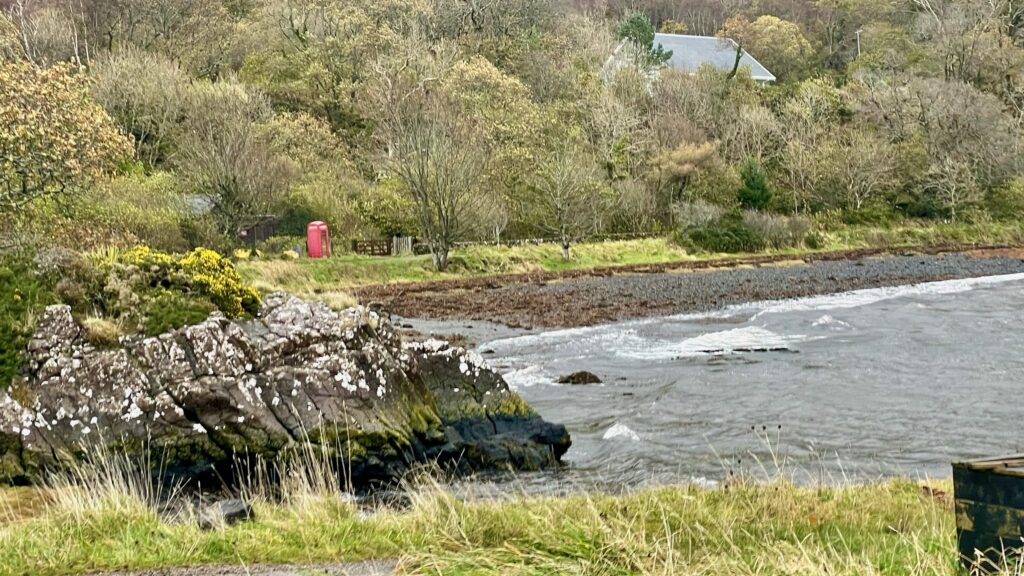 Once you are at Drimnin your attractions are limited to a lovely church, a wee village, the Haymann Gallery and fully carbon zero distillery, NcNean, which produces amazing whisky, botanical spirit and sells Kintyre Gin.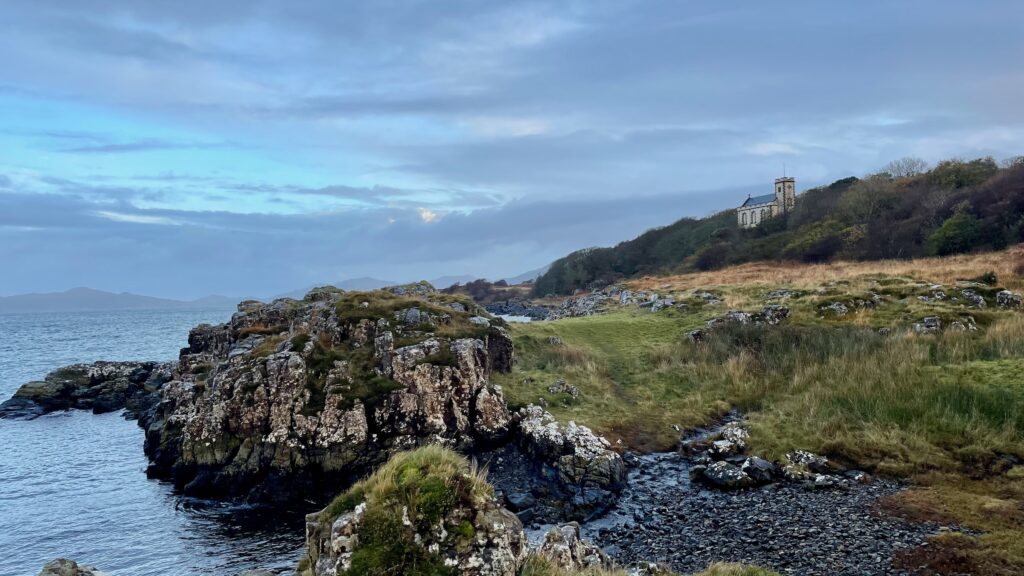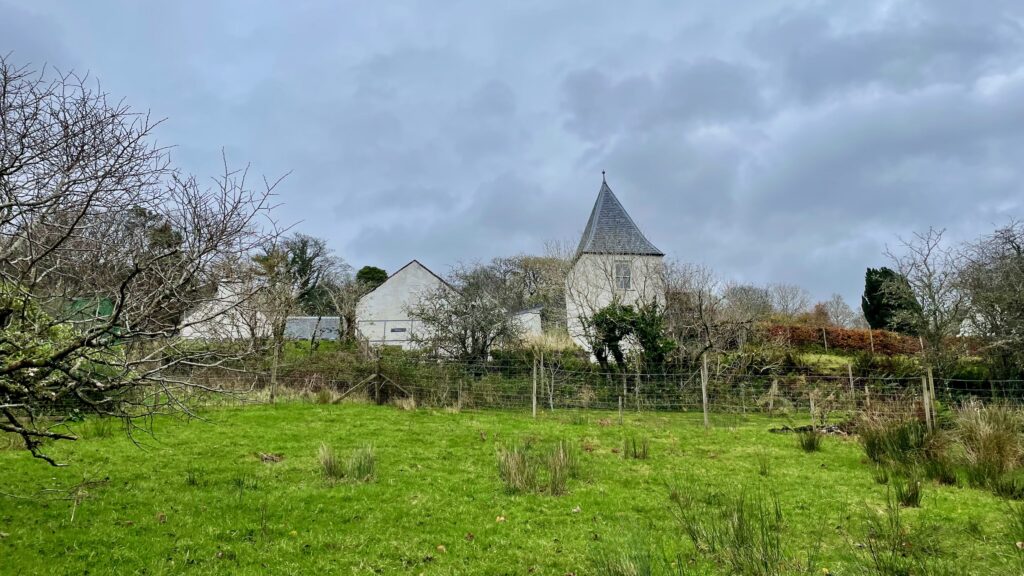 You can stay a Ena's cottage adjourning the main house and spent your time drinking whisky next door.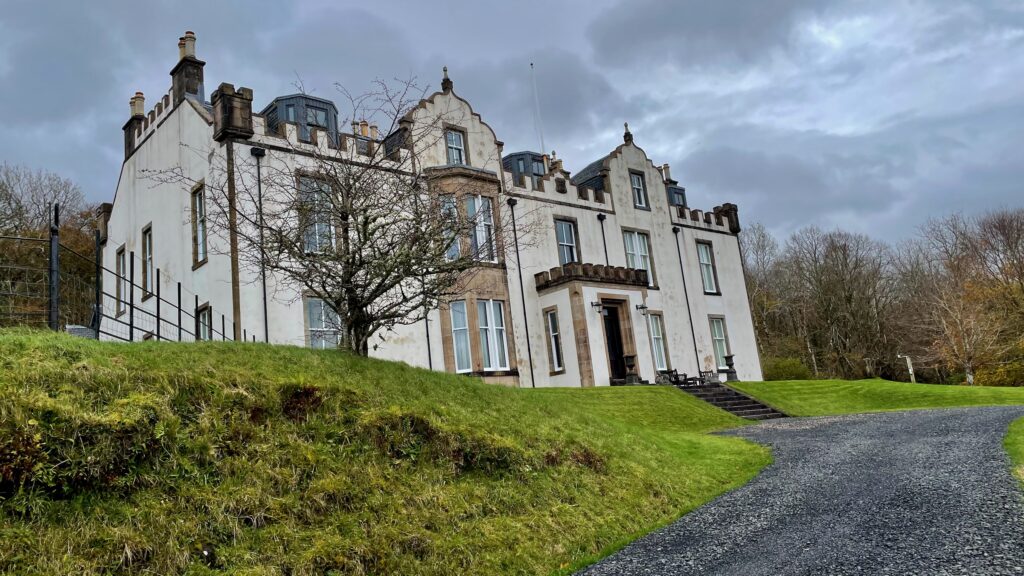 If you love nature your attractions are pretty unlimited, but do bring "layer method clothing" (bath suit to coat, gloves, scarf and your walking boats). Expect mud and uneven terrain and you will be rewarded with amazing views.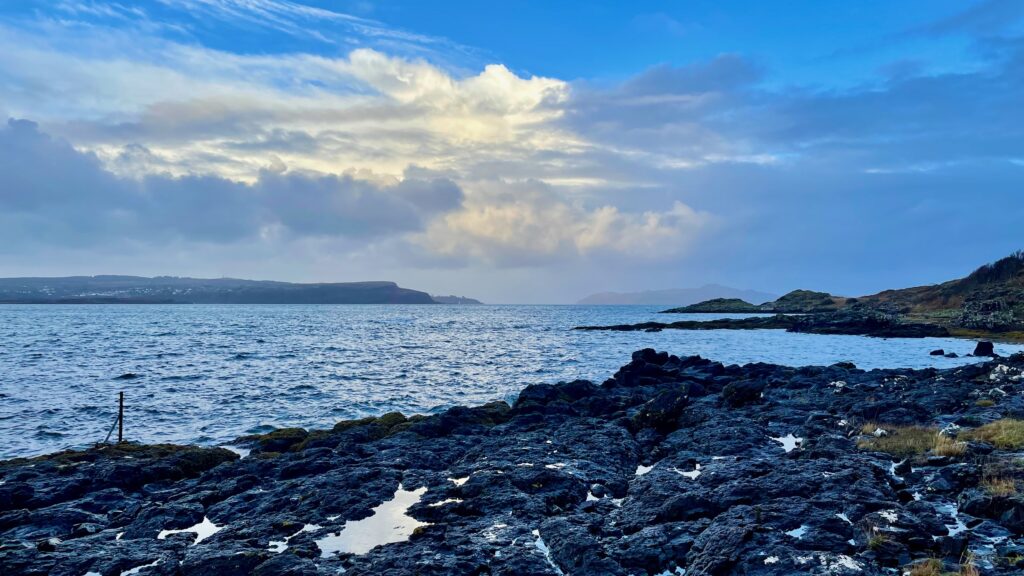 If you stay at the estate there are mountain bikes you can hire and even a gym. If you use Starfish Travel you also got your private yoga teacher with you. If that is something you do or wish to try.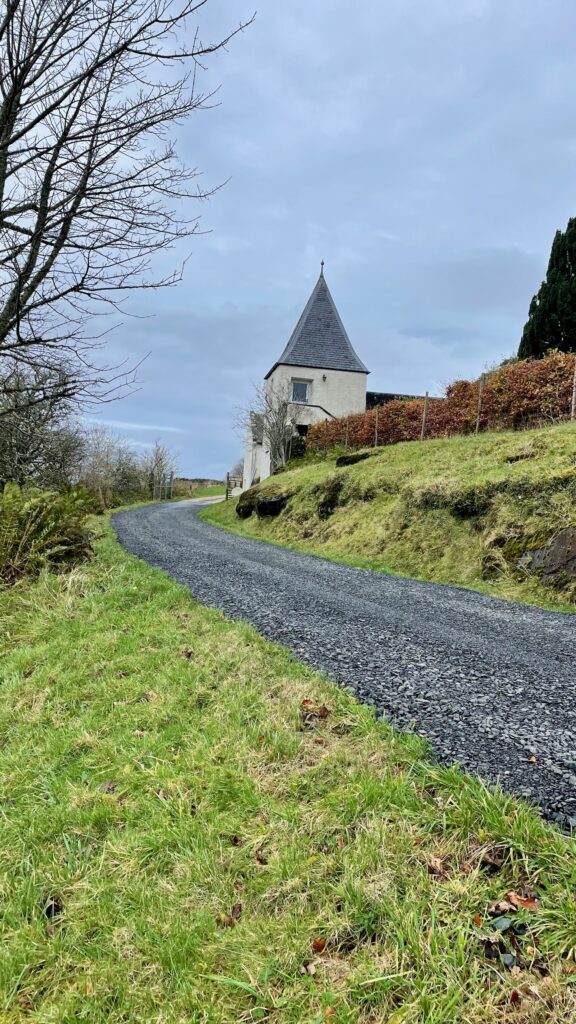 If whisky is a passion you pursue you can add on a visit to Tobermory Distillery, which takes 56 mins in the car plus a 17 min ferry journey and it is certainly well worth it.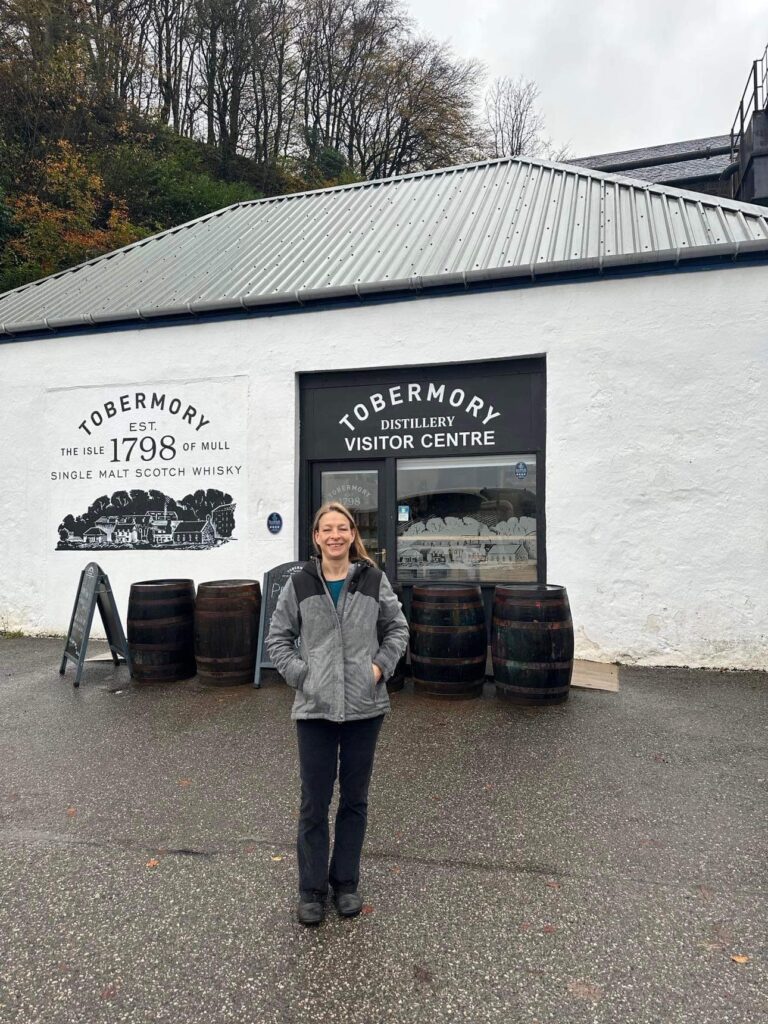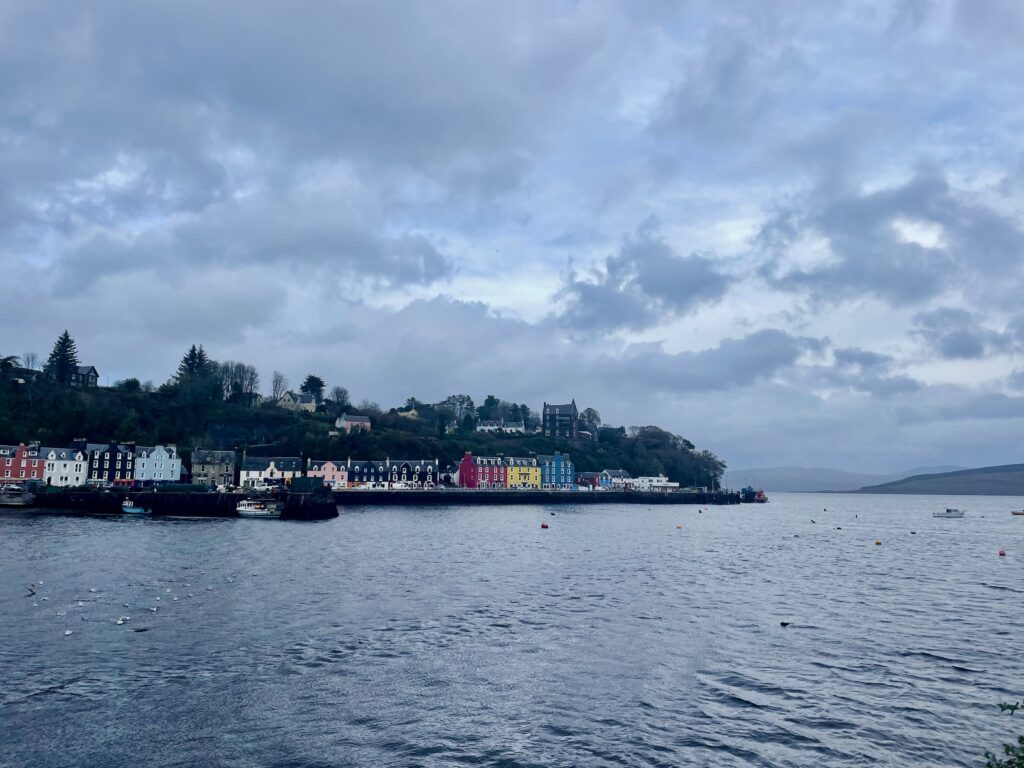 You can book a tour or just walk into the shop and enjoy a few tasters of the Tobermore 12, Ledaig or others and learn how to pronounce Ledaig!
Mull in itself is certainly worth several days again especially if you like wildlife, such as otters, dolphins, eagles, maybe even the Scottish wildcat and that is equally true for the Movern peninsula as well.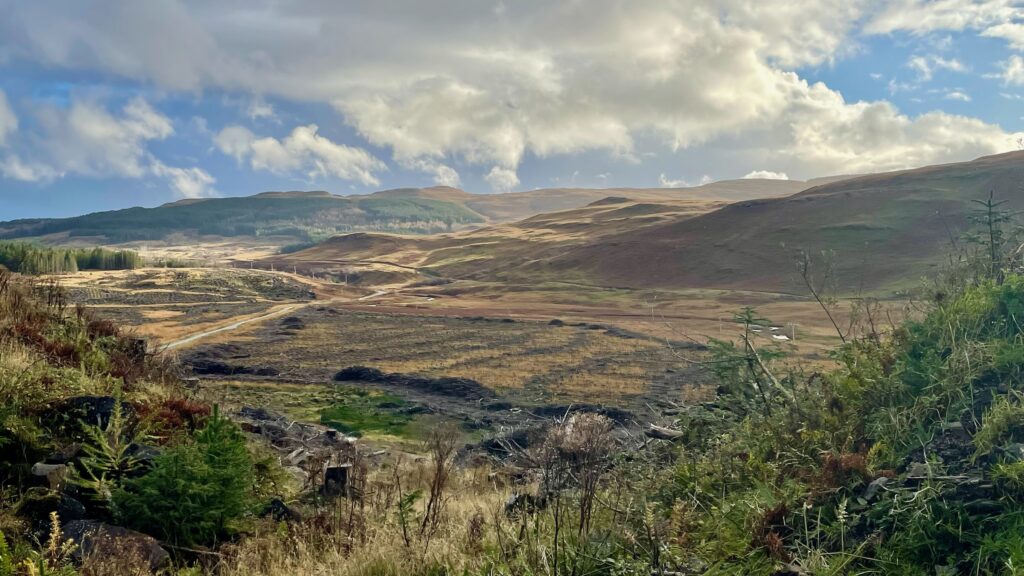 NcNean also offers tours, has a very comfortable shop/tasting room, really lovely staff and if you bring your old bottles you can refill them.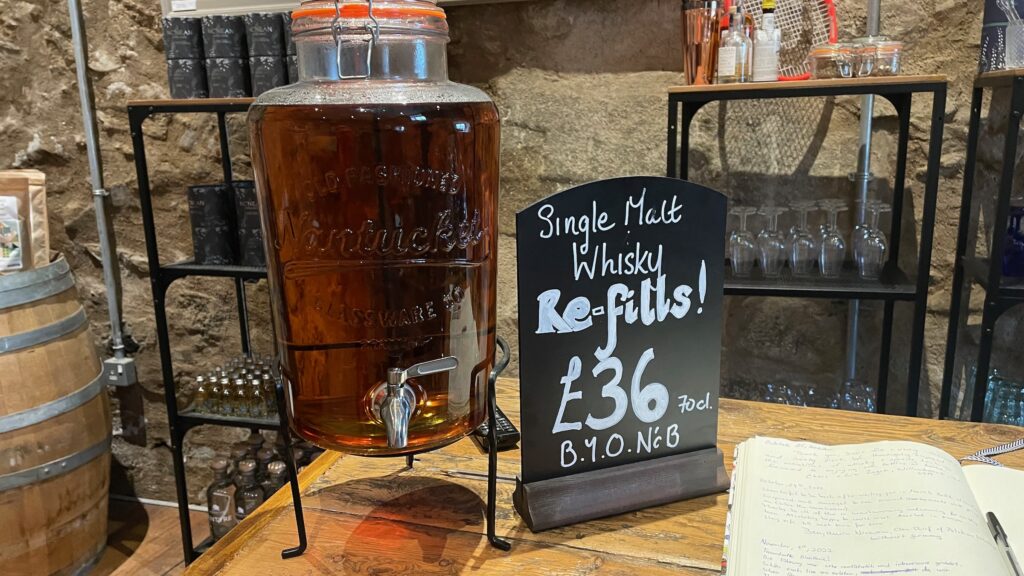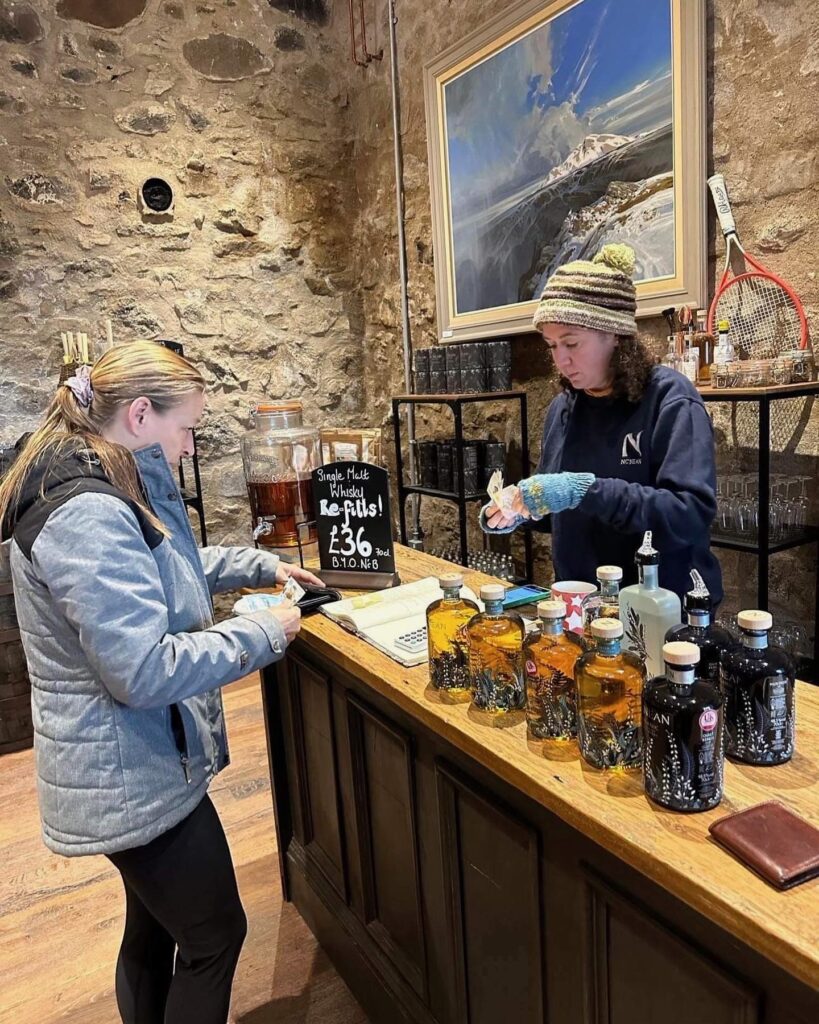 The next distiilery would be Ardnamurchan and you can decide to either take a stunning 1hr 45min drive or go by ferry or combine the two.
You could add wild swimming, a marine life tour and sea kayaking to your stay and certainly engage with the locals wherever you are.
Scotland is an inviting place and the remoter you get the friendlier the people are (though they are friendly everywhere!!!).
If I triggered your curiosity do get in touch and we can work out your very personal stay at Movern or anywhere in Scotland