Often Scotland is best experienced on foot. When I take customers to Edinburgh I will encourage them to join me to explore the Athens of the north walking. However, Edinburgh is only one place where going "slower" will enhance your experience.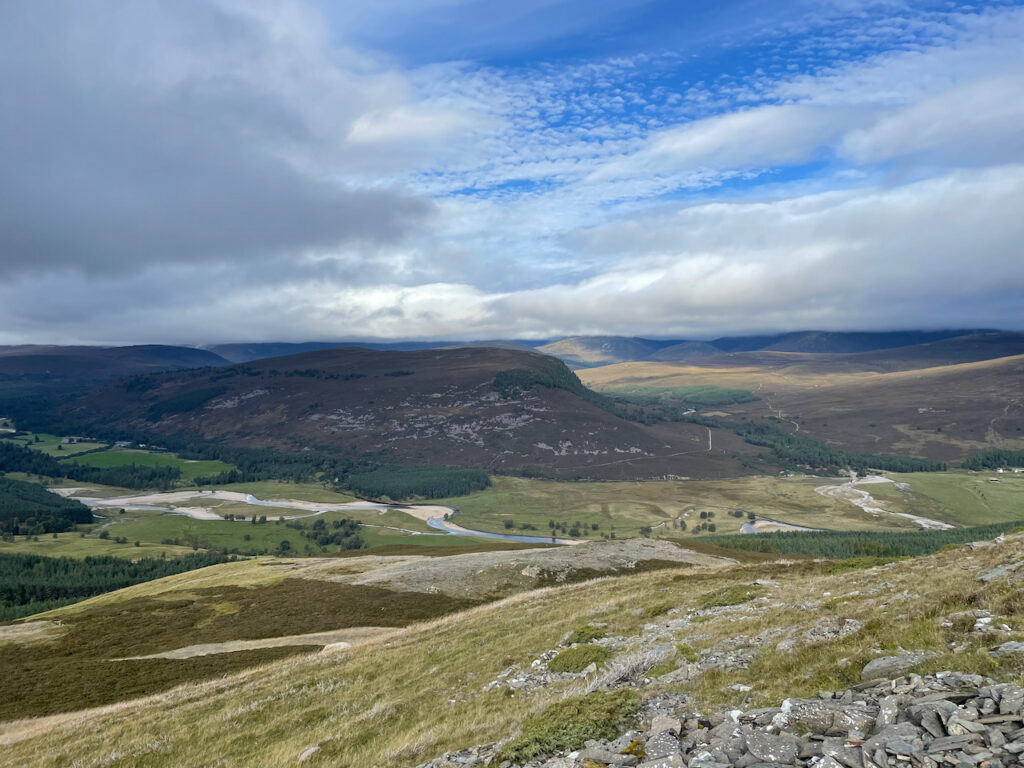 Recently I was asked to create an tour into the Highlands which included some hiking and the attempt to spot some Nothern Lights with this:
Itinerary:
7 am Pick up St Andrews
9 am Second Breakfast The Bothy Braemar
9.45 am 6.7 mile hike Morrone Circuit
2 pm Grantown-on-Spey
5 pm Finhorn Foundation
6.30 pm Dinner at Kimberley Inn
8 pm Nairn Beach Sunset/Nothern Lights
11 pm St Andrews
Click here for detailed route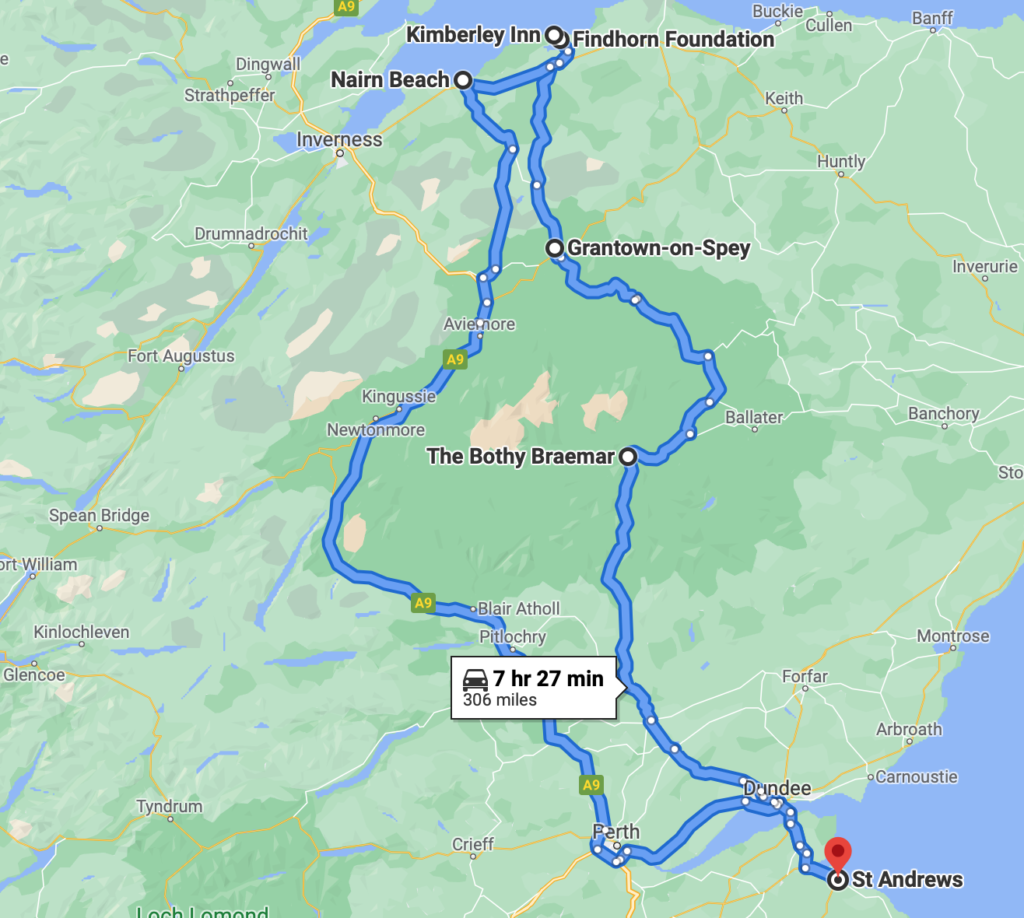 Braemar or Bràigh Mhàrr in Gealic means the area of upper Marr. Marr in itself is a historic province in Aberdeenshire. The village sits at an altidude of 339 m and is the third coldest settlement in the UK. It sports a subpolar oceanic climate and has twice reported the lowest temperature in the UK -27.2 Celsius.
In summer however it often is sunny and even quite hot. It is a very picturesque village with its own castle , Braemar, and in the vincity of the Queen's summer residence Balmoral.
As Braemar sits within the Cairngorms there are numerous walks for all abilities, you can play golf, enjoy the village life or enjoy the delicious food in the various restaurants and cafes.
The Morrone Circuit ia an easy 6.7 mile walk and we prepared ourselves with a lovely second breakfast at the Bothy.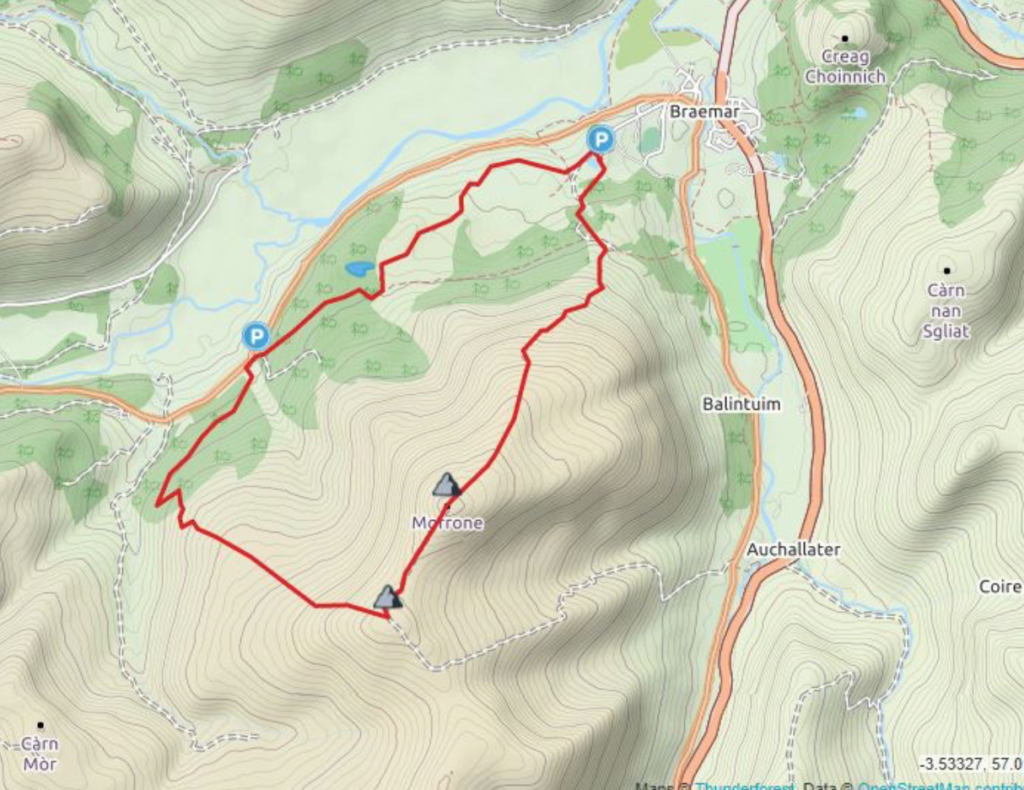 After completing the wee hike we took another scenic drive to Grantown-on-Spey, where meandered through the town and shops to continue on our way to the Findhorn Foundation where we visited the gallery and ventured through the settlement.
The weather worked in our favour again so we had dinner sitting outside the Kimberley Inn enjoying the sunshine.
After a short drive over to Nairn beach we walked a little more to observe a stunning sunset but failed to spot Nothern Lights.