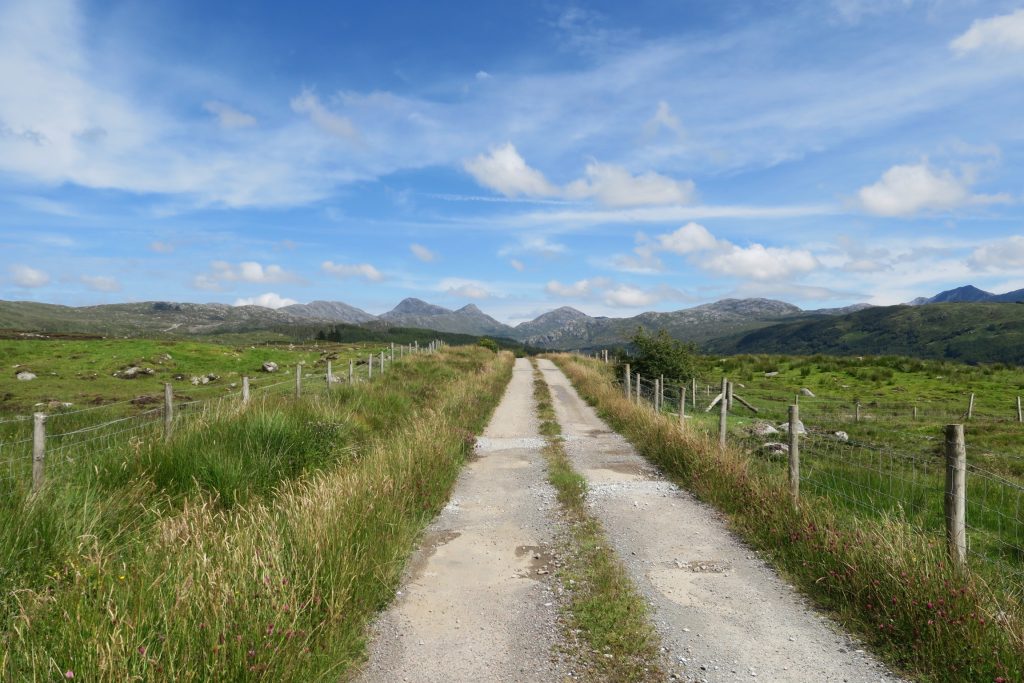 The western highlands are quite remote but there are unlimited activities to entertain yourself, your family & friends and also your best -four-legged friends.
As an icing on the cake you could support green and mindful businesses.
Let me tell you how:
You can start your tour anywhere in Scotland and you may end it somewhere else.
For this adventure I would recommend Glenuig Inn as a base.
The The Inn is in a stunning coastal location and has accommodation to suit everyone in spacious modern rooms with their own external entrances. All the food is prepared and cooked on site and is as local, natural and organic as they can get it. Being an award winning green business, Glenuig Inn naturally cater for all dietary needs too. With 100% renewable energy, zero single use plastic and virtually zero waste to landfill, the Inn is dog friendly throughout and offers sea kayaking courses or day trips.
All our tours are bespoke and are created according to your wishes the below tour is only one possible example.
I suggest a minimum stay of three nights:
Day One:
8 am Pick up St Andrews scenic route along river Tay.
8.30 am Ballinbreich Castle & view Lindores Abbey
9.30 am Crieff Gloagburn Coffee Shop
11.30 am Bridge of Orchy
12.00 noon Glencoe
1pm Ariundle Oakwood (light lunch) & walk
3 pm Darach Social Croft
6 pm arrive at Glenuig Inn
We start at St Andrews for this example tour but we certainly can pick you up elsewhere. We will take the scenic route along the river Tay and can stop to view Ballindreich Castle and Lindores Abbey and perhaps even visit the whisky distillery.
We continue through Newburgh, Abernethy over to Tippermore and may take the first wee coffee at Gloagburn Coffee Shop or maybe a little later stop at St Fillians Village Store.
Once Lochearnhead lies behind us we climb steeply uphill past Lix Toll (one of the few petrol stations in this area), alongside Loch Lubhair, through Crianlarich and towards Bridge of Orchy and Glencoe. For both of which we will have amber time to explore in detail on day four.
We stop at Ariundle Oakwood for a wee lunch a long walk into the this old oak forestry (perhaps joined by either Hugh or Sarah from Darach Social Croft , which is our next destination. The croft has a number of lovely animals and Hugh and Sarah aim to follow the traditional way of life of the highlands. You will be able to get some insides on spinning, felting and traditional crofting and you may even buy some of their home produce.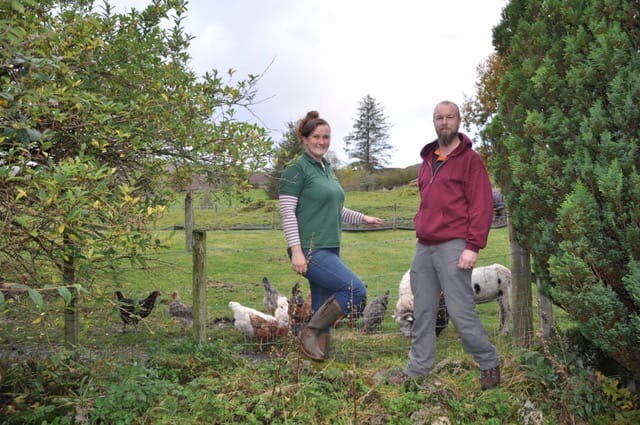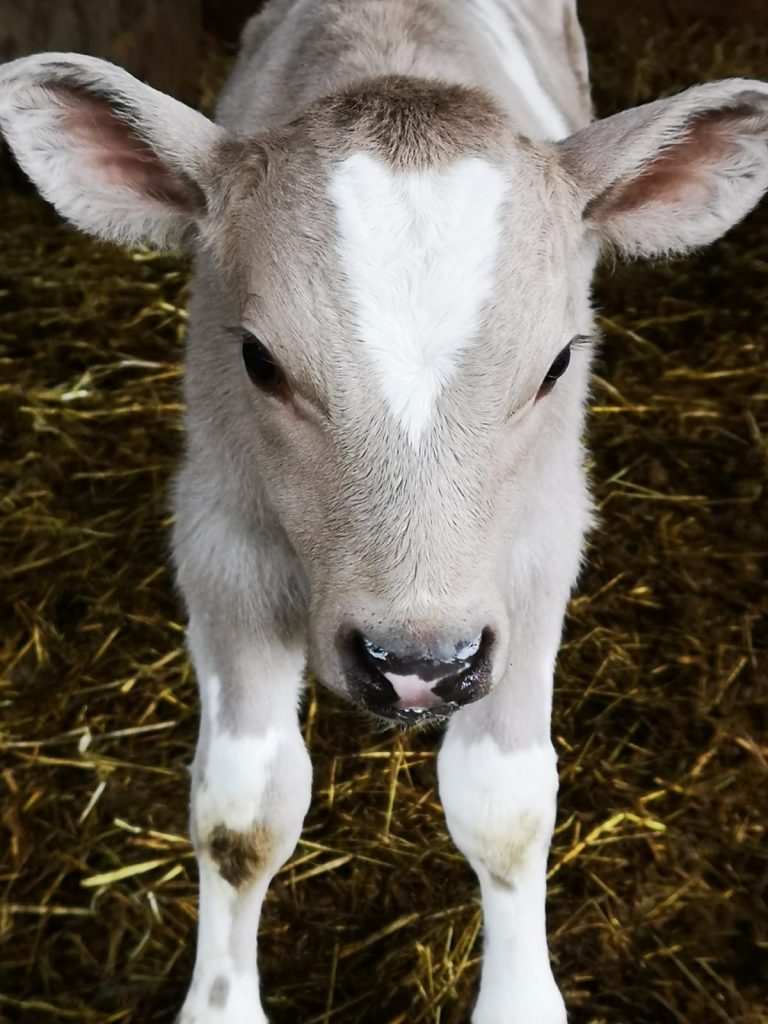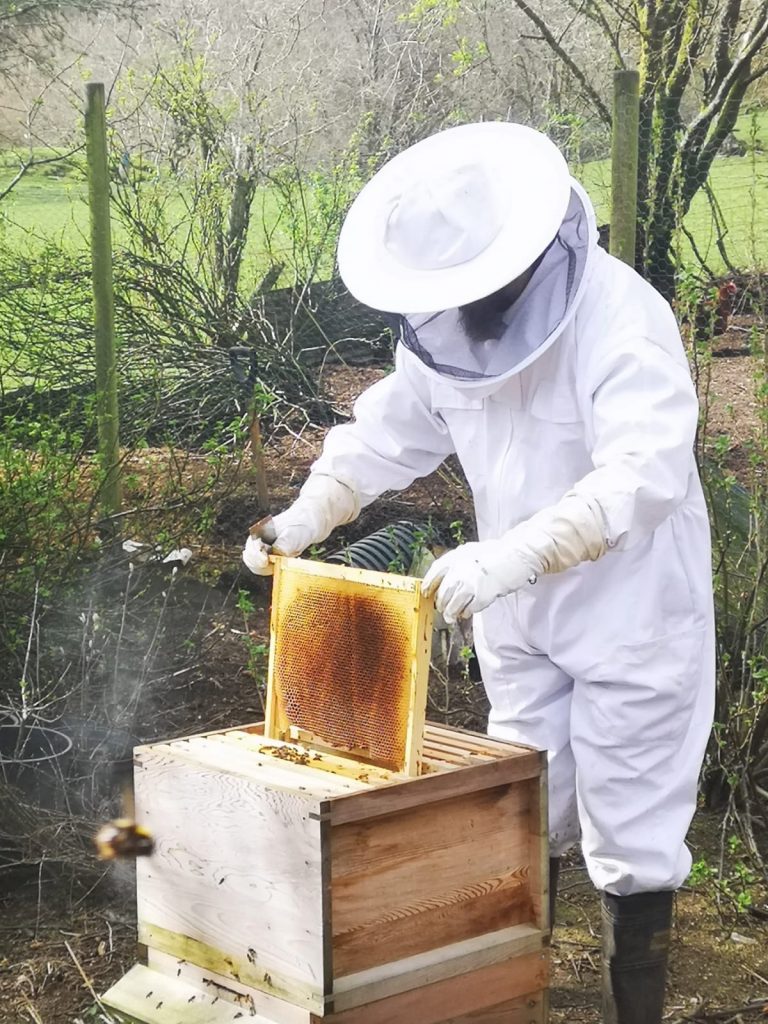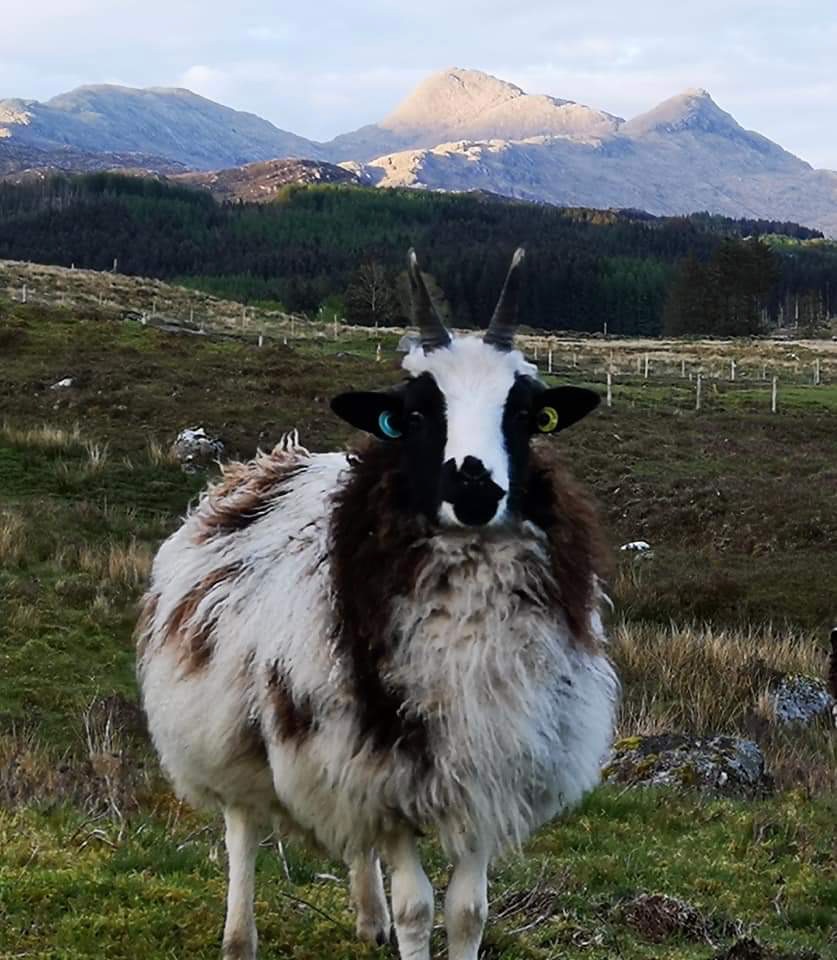 We will reach our final destination: Glenuig Inn in time for dinner and hopefully an amazing sunset.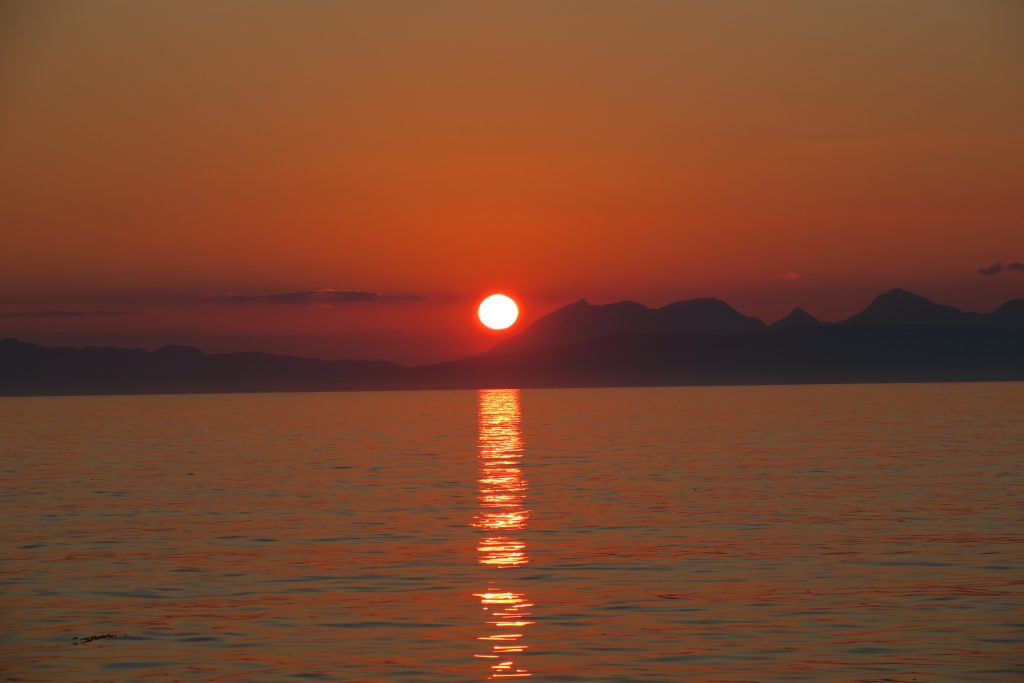 Day Two:
8 -10 am Breakfast and walk (local Bonny Prince Charlesh history & views)
12 noon Tobermory Whisky Distillery Tour on Mull & lunch
3 pm MacKinnon's Cave
7 pm Strontian
8 pm arrive at Glenuig Inn
We will start the day with a leisurely breakfast followed by a walk before we will head for the Isle of Mull. The drive to Kilchoan is about an hour and we will reach Tobermory by ferry. We will take the Tobermory Whisky Distillery Tour followed by some lunch before we will investigate Mull's beauty by driving over to MacKinnon's Cave. After that we will take another ferry at Garmony back to Lochaline on the mainland. This time we stop in Strontian to get an insight into the industrial Highlands as this villages was heavily involved in mining and also was responsible to give its name to the chemical element Strontium. We will return back to Glenuig Inn to enjoy another delicious dinner.
Day Three:
8.30 am Leave Glenuig Inn
10 am Mallaig & ferry to Skye
11 am Torabhaig Whisky Distillery
1 pm Talisker Whisky Distillery & lunch
3 pm Eilean Donan Castle
6 pm Fort William
8 pm Glenuig Inn
This day is focussed on whisky and the Isle of Skye. We will head off to Mallaig to catch the ferry to Skye and start the whisky theme with Skye's newest Torabhaig Whisky Distillery. After enjoying wee drams here we will continue by driving over to the famous Talisker Whisky Distillery. The drive across Skye will provide sound evidence why the success of the islands always depended on the easy access from the sea.
We will balance any excess alcohol by having a decent lunch before using the Skye Bridge to reach Eilean Donan Castle which is in the most beautiful setting. After visiting at leisure we head to properly big town Fort William, which may be our place for dinner or if you have really beloved a taste for it maybe tasting a wee dram of Ben Nevis Whisky might be called for?
Day Four:
9 am Leave Glenuig Inn
11 am Nc'Nean Whisky Distillery
5 pm Luss & dinner at Colquhoun
8 pm Glasgow
After checking out we are off to yet discover another distillery the rebel and totally sustainable Nc'Nean Whisky Distillery. Nc'Nean is only an abbreviation for Neachneohain which is Gealic for the "Queen of spirits'. Judging by their while-we-wait botanical spirit we miught be in for somthing. We will either have some lunch there or have taken one of Glenuig Inn 's amazing lunch boxes to have it somewhere on the way to Loch Lomond.
We will have plenty of time to explore Glencoe & Bridge of Orchy, the amazing national park with its stunning waterfalls before reaching the very quaint village of Luss. We will enjoy dinner at Colquhoun overlooking Loch Lomond before driving to our final destination Glasgow.
More Nature:
More Castles:
More Distilleries:
Isle of Raasay Whisky Distillery
Ardnamurchan/Adelphi Whisky Distillery
Golf:
Other activities: