A whisky region in Scotland is defined as an area with at least three whisky distilleries. Campbeltown on the Mull of Kintyre (also known because of a certain song) has three distilleries and is therefore one of the five whisky regions. The other four being Lowlands, Highlands, Speyside (as valley in the Highlands) and the Isle of Islay (which is only 25 miles long, has a population of approximately 3200 people and ten whisly distilleries).
The Isle of Skye, which is considerably larger than Islay, proudly presents two distilleries: Talisker and Torabhaig and has Raasay whisky distillery on a neighbouring, tiny island of the same name. Nonetheless Skye is not a whisky region.
This sample itinerary includes Skye just because it is a beautiful place to spend some time and drink some "Highland" whisky.
The Highland fault runs between Balmaha (north of Glasgow) diagonally across Scotland to Stonehaven: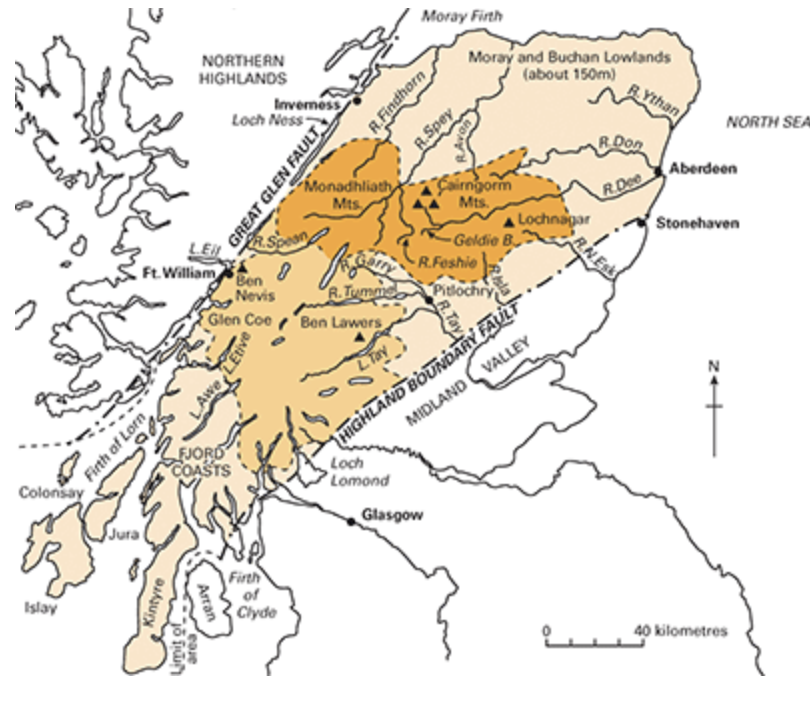 Image from Scotland Info Guide
Anything south of the Highland Fault is termed Lowland whisky with some oddities arising from this: The Glengoyne distillery is deemed a Highland whisky distillery but some of the their warehouses on the other side of the road are actually in the Lowlands.
My local neighbour Lindores Abbey Distillery is classed as a Lowland whisky distillery on the southside of the river Tay. Had it been built on the other side of the river it would produce Highland Malt.
So let's turn to a possible itinerary capturing all five whisky regions:
Day 1 Speyside:
8.30 am pick up St Andrews (you could start in Edinburgh, Glasgow, Aberdeen, Inverness etc)
10 am Glencadam Distillery or Fettercairn Distillery
1 pm Mashtun or Aberlour Hotel
2 pm Aberlour Distillery (Glenfarclas, GlenAllachie, Glenlivet, Glenfiddich, GlenGrant, MacAllan etc pp.)
4 pm Walker's Short Bread
6 pm Hotel & dinner (one or two nights depending how many distilleries you wish to sample in Speyside)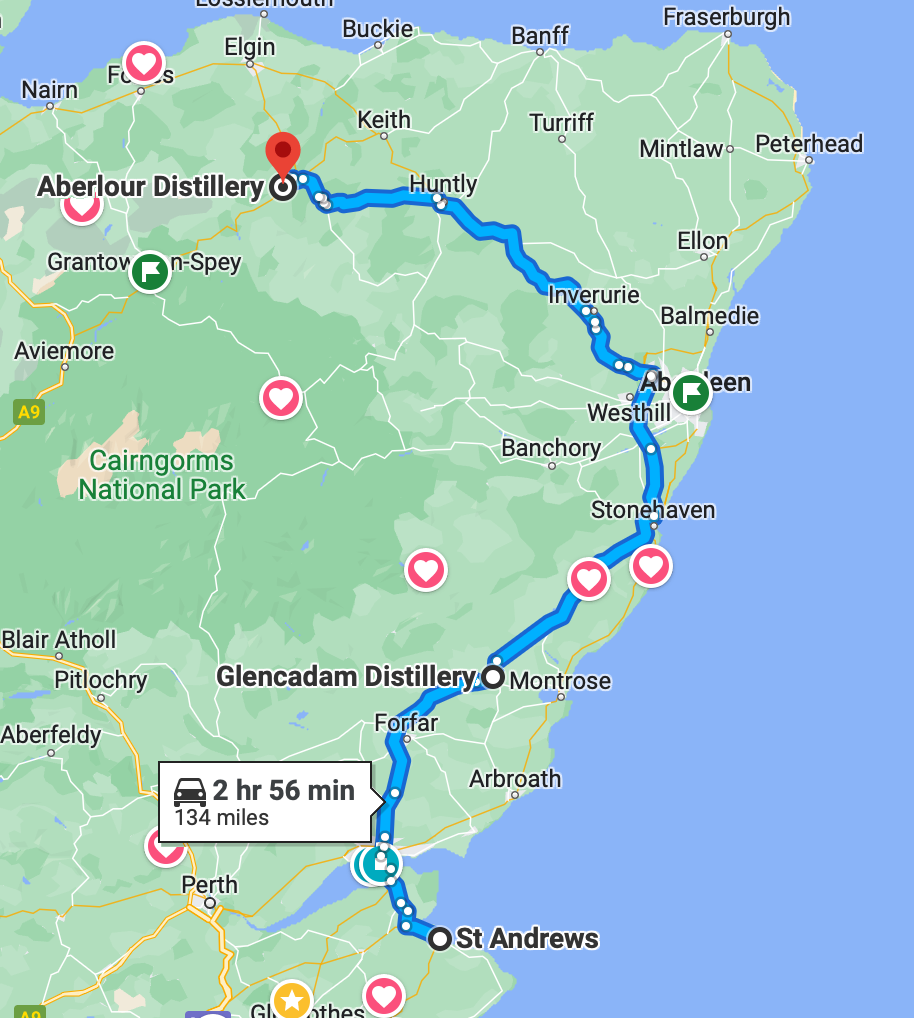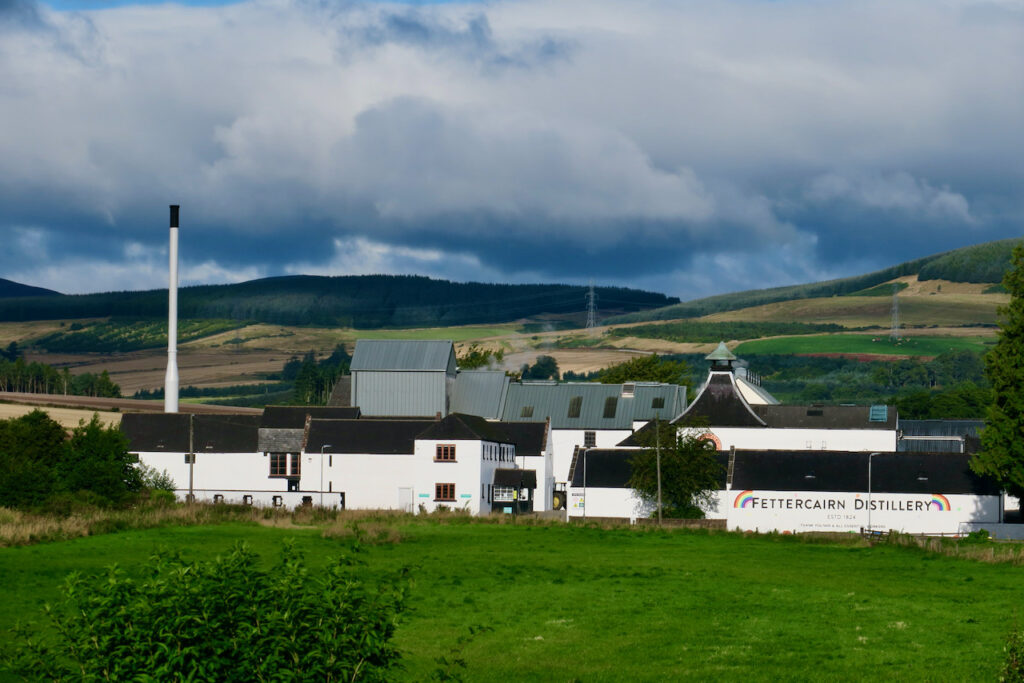 Day 2: Skye
9 am Pick up Aberlour
Scenic route through Cairngorms and Highlands with plenty of photo/walk stops
1 pm The Clachan
5 pm Old Man of Storr
7 pm Hotel Portree or near by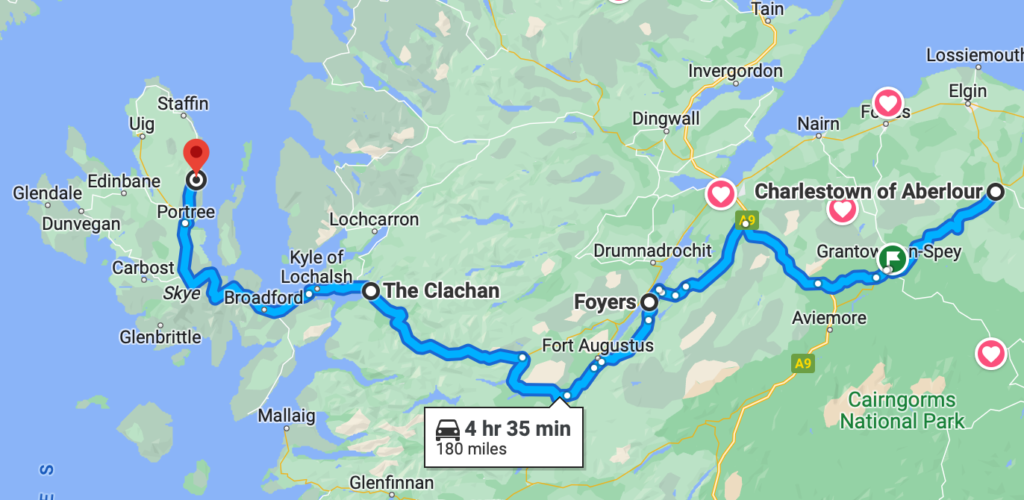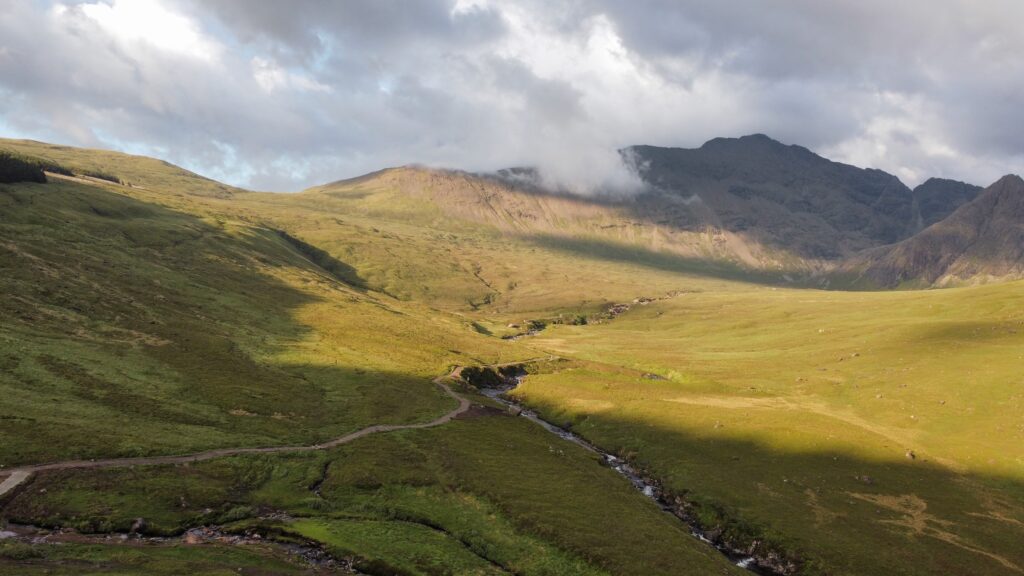 Day 3 Skye/Raasay
9 am Pick up Portree
9.30 am Fairy Pools
11 am Talisker Distillery
3 pm Sconer (Raasay Ferry)
3.45 pm Raasay Distillery
5 pm Ferry back
6 pm Fair Glen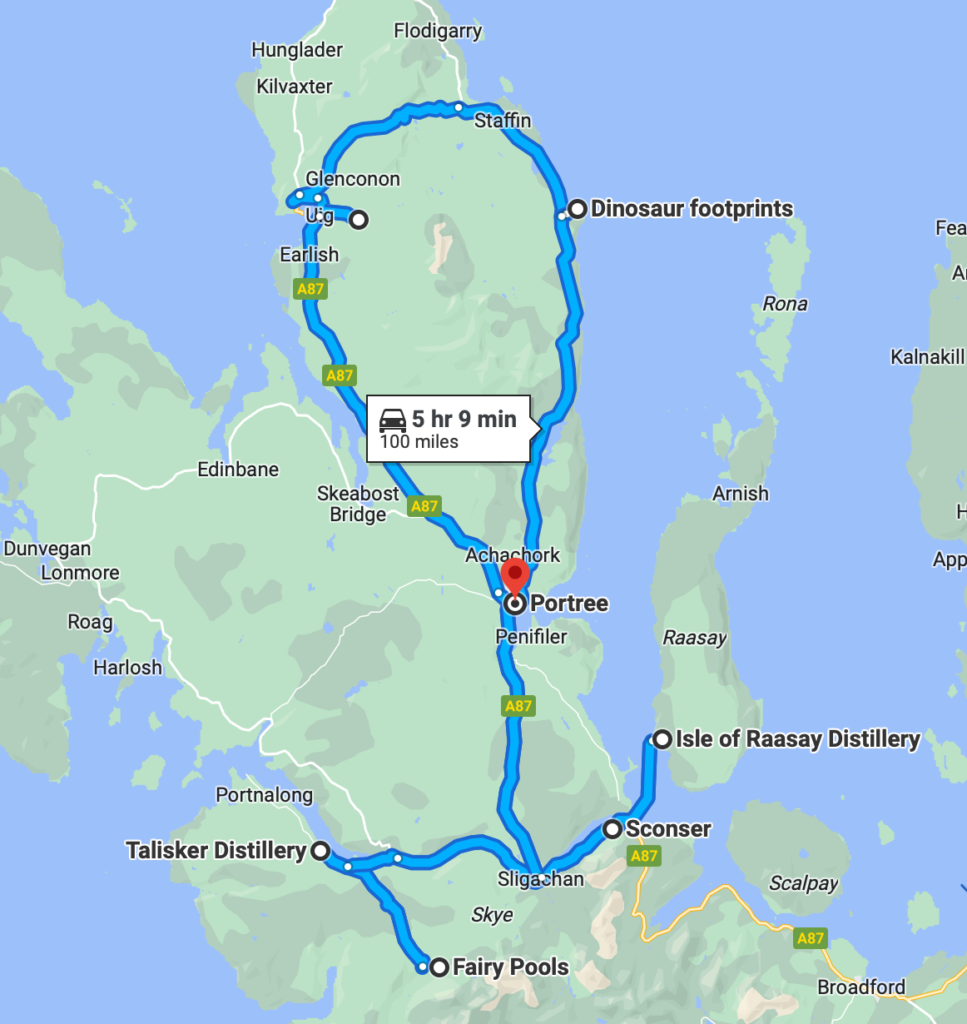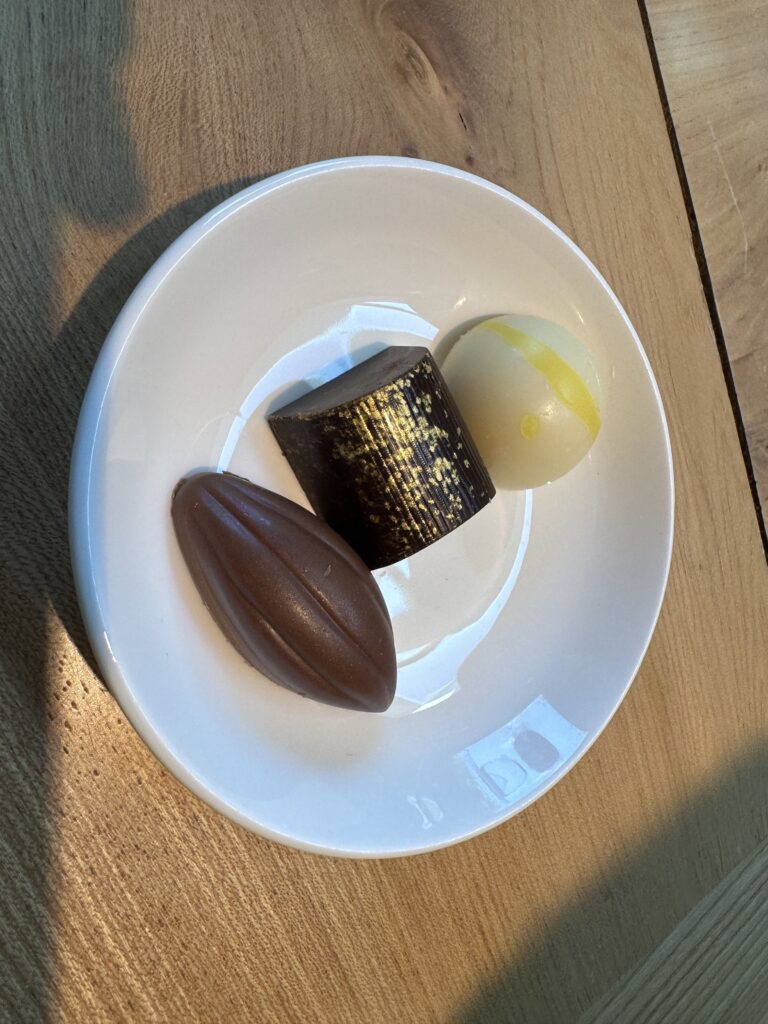 Day 4 Glencoe
9 am Pick Up Portree
10 am Armadale Castle & Gardens
11 am Ferry to Mallaig
12 noon Mallaig Lunch
2 pm Glenfinnan
3 pm Glencoe
5 pm Kilmartin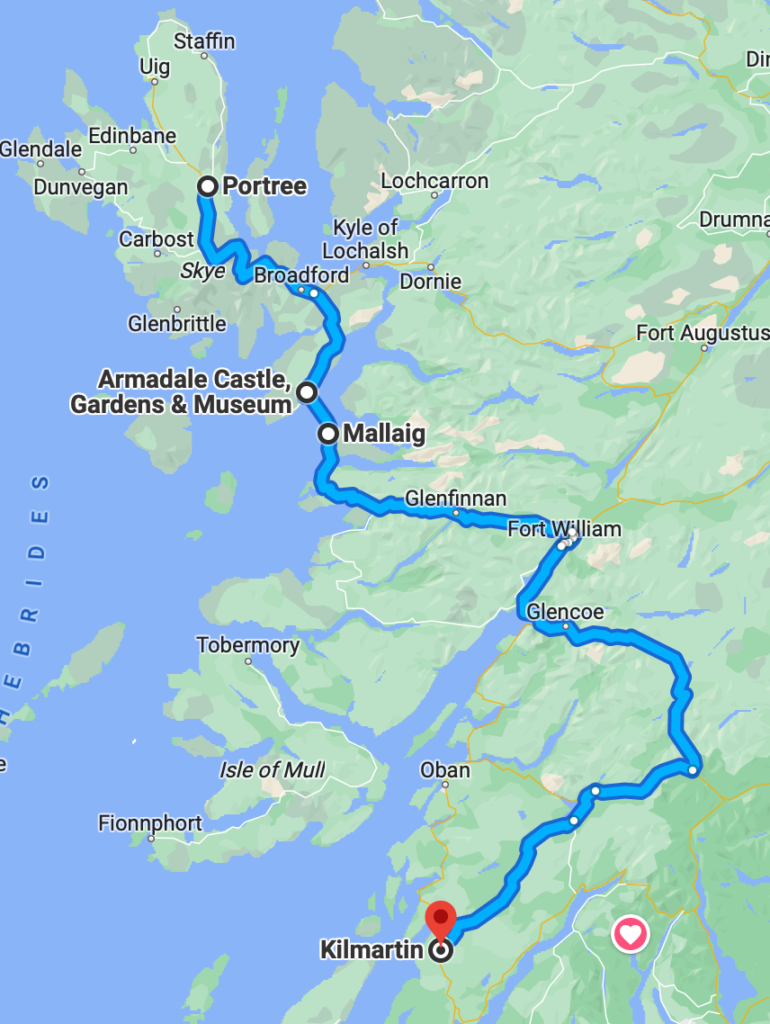 Day 5 Islay
8 am Pick Up Kilmartin
10 am Kenncraig Ferry Terminal
12.10 Port Ellen
1 pm Laphroaig Distillery
3 pm Lagavulin Distillery
4 pm Ardbeg Distillery
6 pm Bowmore (hotel)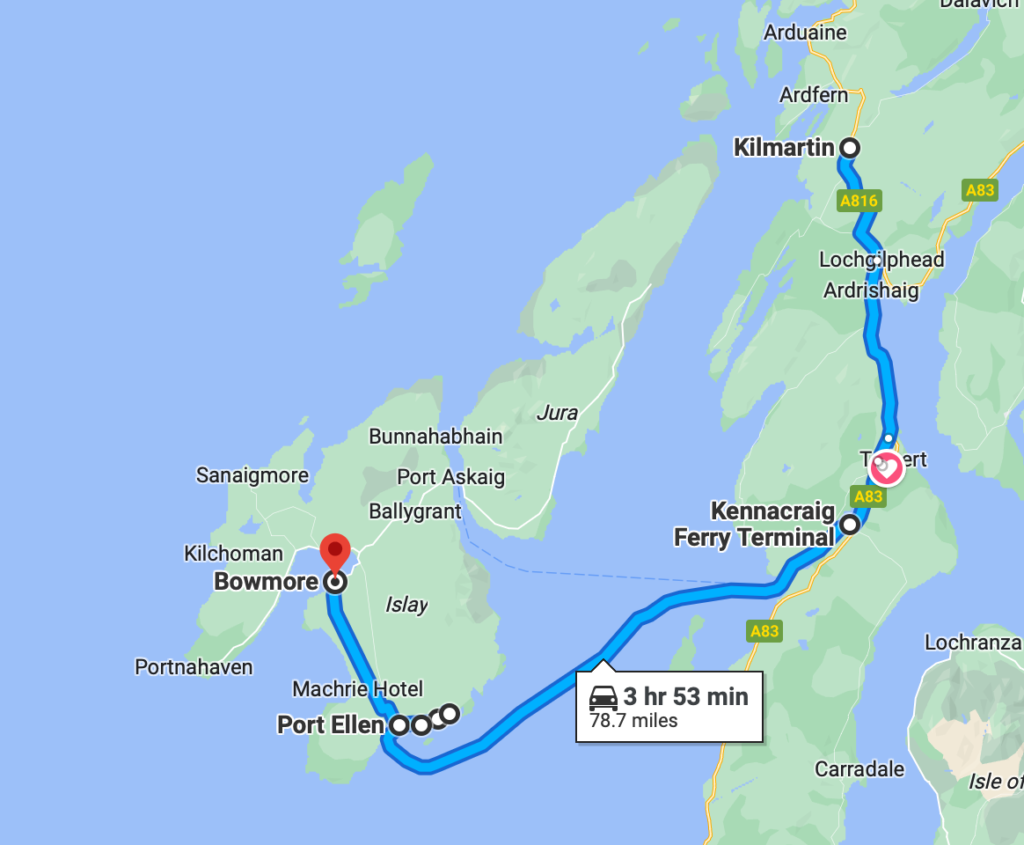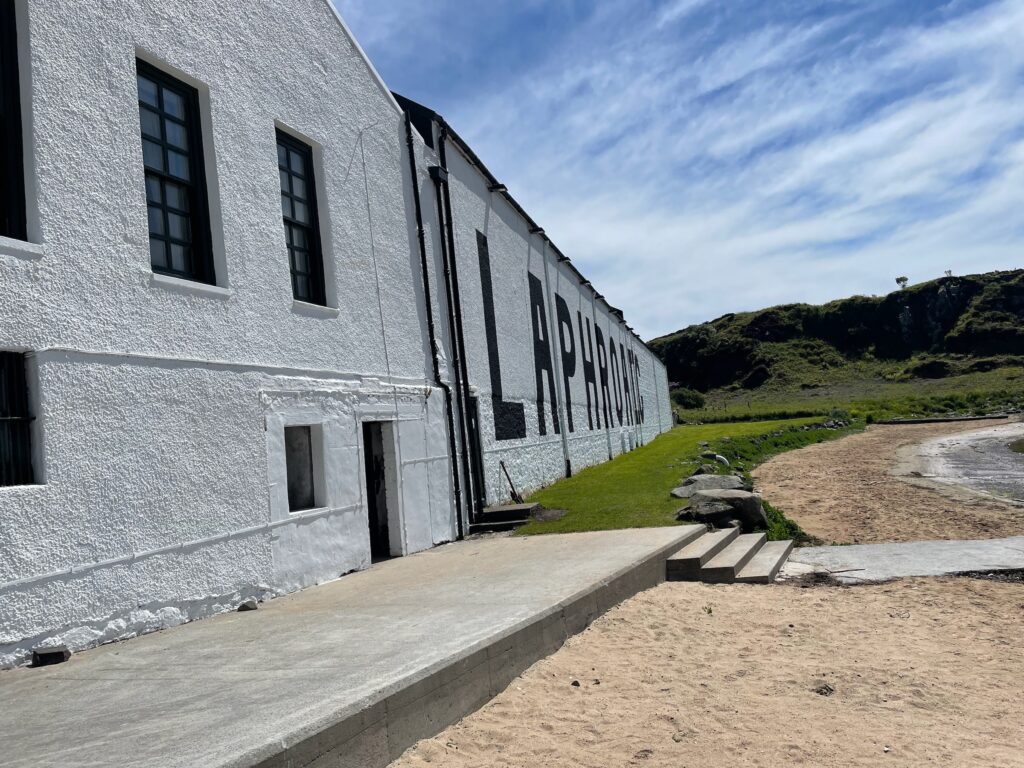 Day 6 Islay
9 am Bowmore Distillery
11 am Bruichladdich Distillery
1 pm Kilchoman Distillery
4.30 pm Bunnahabhain Disitillery
6.30 pm Hotel/dinner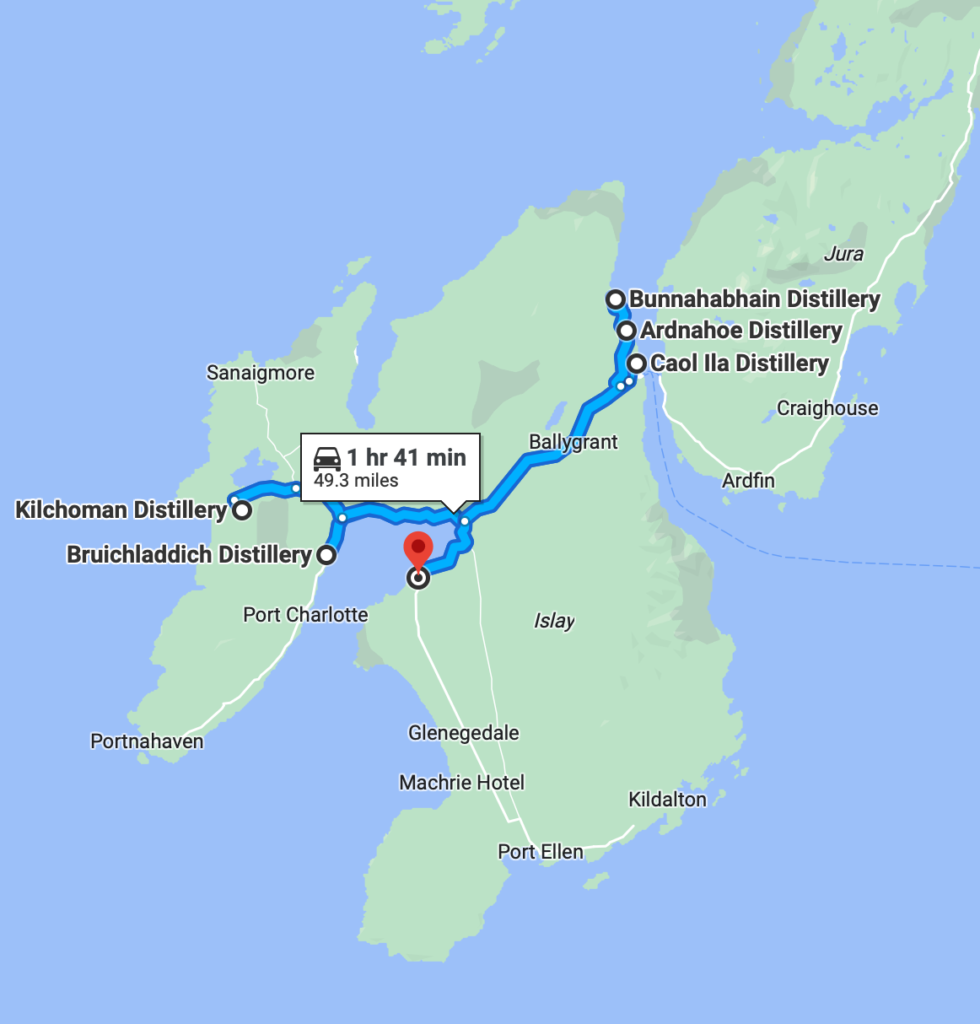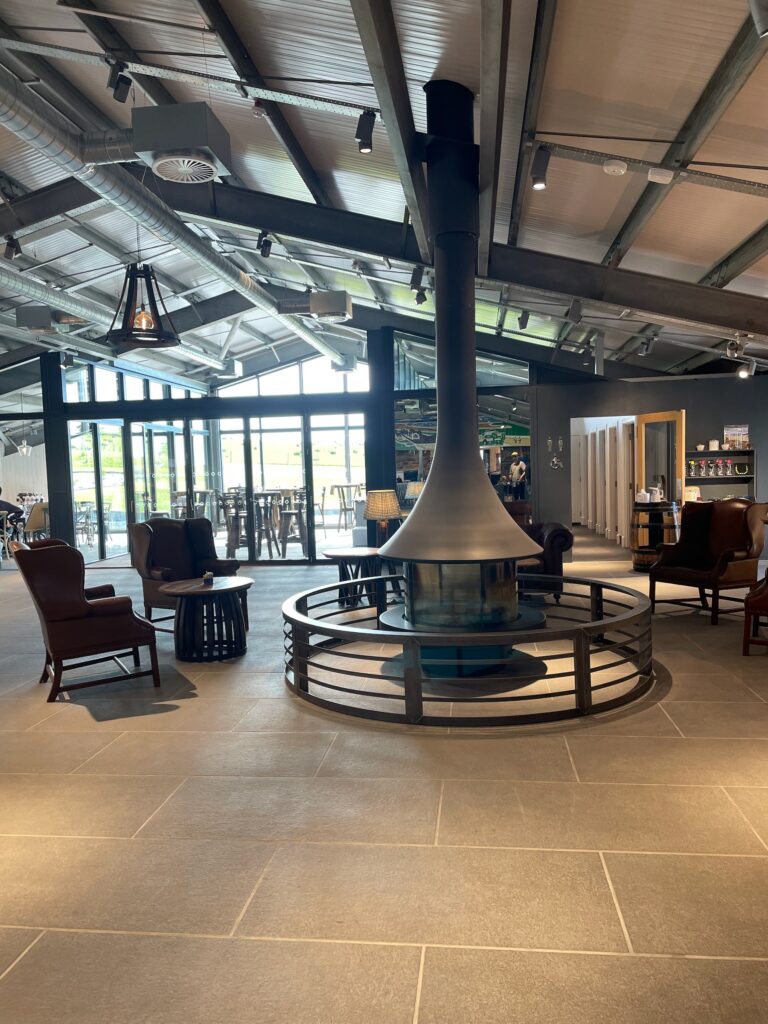 Day 7 Campbeltown
9 am Port Ellen Ferry
11.50 am Kennacraig
1 pm Campbeltown (lunch)
4 pm Glenscotia Distillery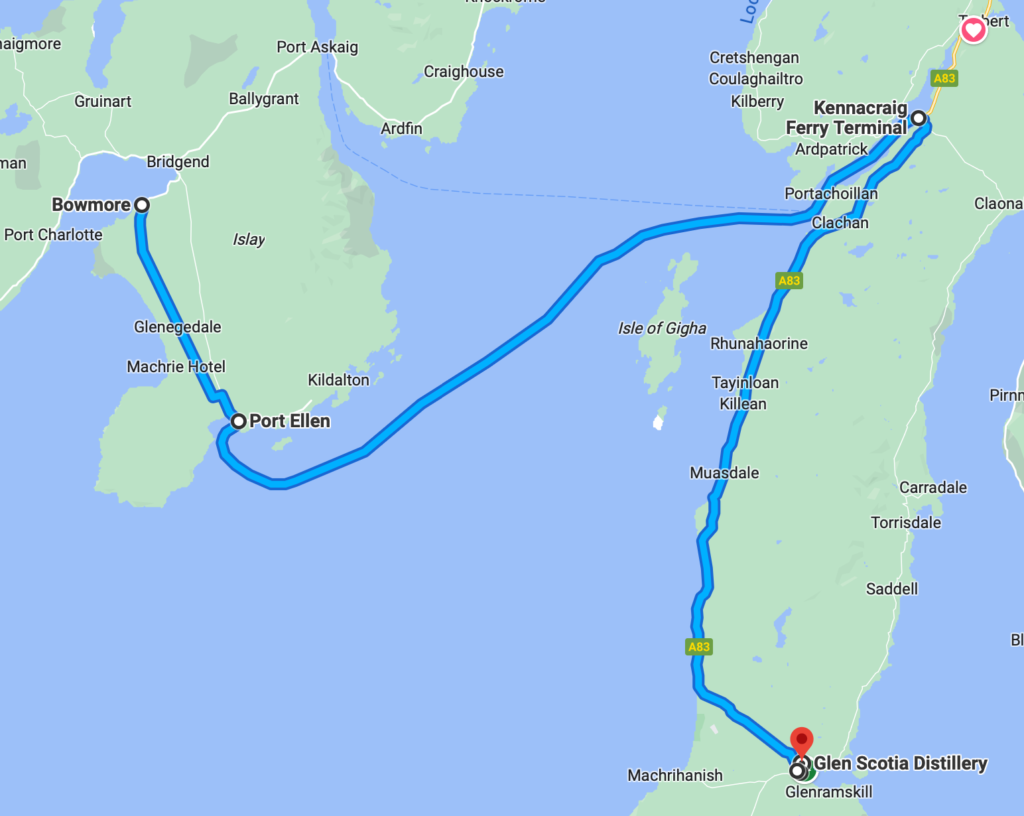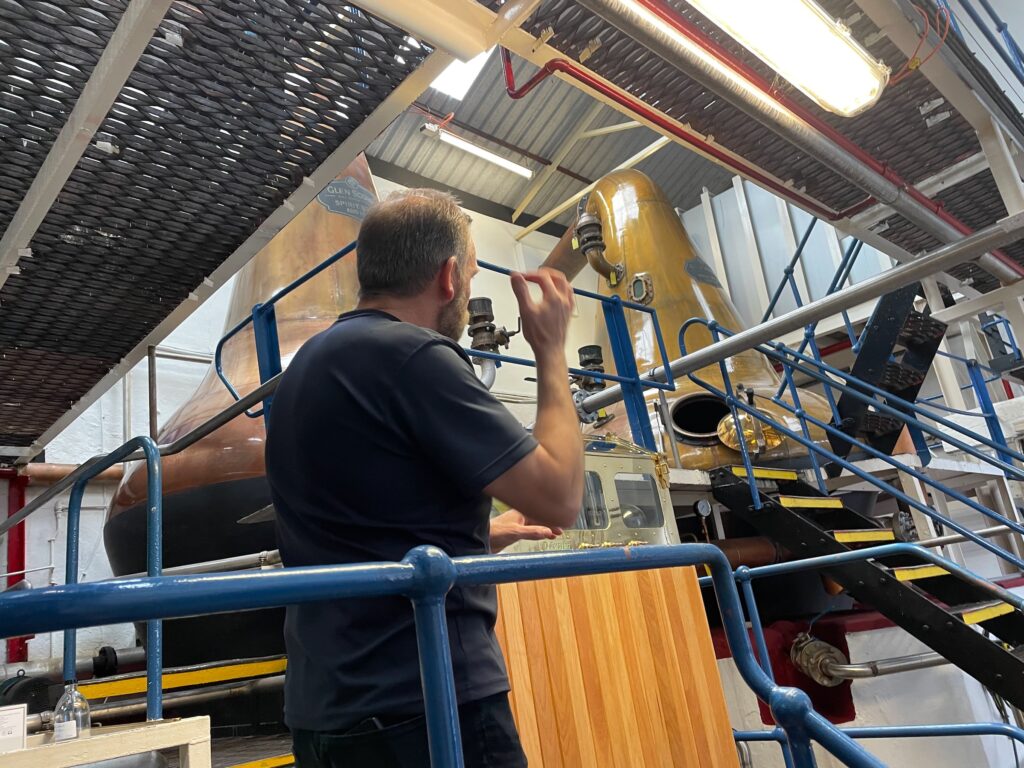 Day 8 Arran & Glasgow
9 am Pick up Campbeltown
11 am Claonaig
11.30 Lochranza (Arran Distillery?)
12 noon Brodick Castle
5 pm Ferry to Adrossan
7 pm Glasgow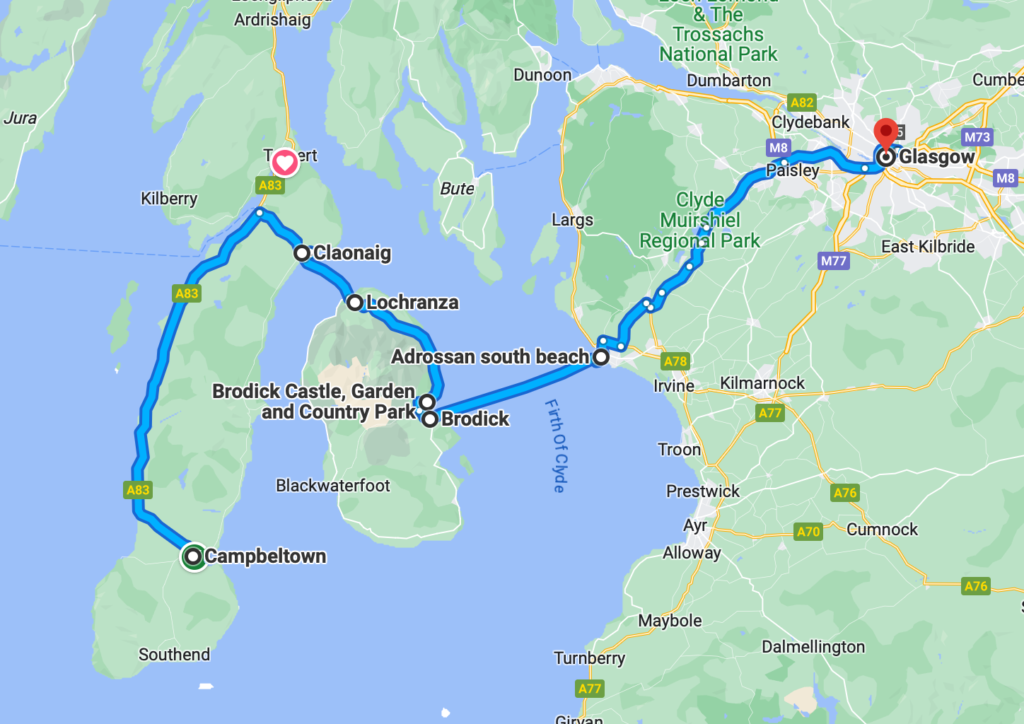 This tour has a very strong whisky focus which neglects the natural beauty of Scotland, her culture, traditions and history. There will never be enough time to explore Scotland and any tour with Starfish Travel will always be tailor-made to what you enjoy.