While it is totally understandable that you wish to explore as much as possible when you are holidaying in Scotland it is argubly not the most fun to sit for days on end in a vehicle.
Besides being your tour guide I am also a yoga teacher and know how vital exercise is to keep your body healthy. Personally, I quickly crave for movement after prolonged periods of driving.
When out on sightseeing tours I often encourage my clients to walk or even go for a little hike, but for many reasons that is not always possible for everybody.
A suitable alternative could be to hire e-bikes and explore areas in very different way.
These e-bikes are very easy to ride and litterally only kick in when you require some help. You can also adjust how much help you desire. Therefore, even if you are not frequently cycling at home it might just get you that little bit closer to enjoying nature in a safe and manageable way.
Many places offer e-bikes and specialised guides. We have just been to Beyond Adventure and showcase a tour including them.
Beyond Adventure do offer a number of other activities, such as kayaking, paddle boarding, activity tours and much more.
Itinerary:
9 am St Andrews Pick up
10 am Glamis Castle Tour & Gardens & Light Lunch
1 pm Beyond Adventures Cycle Tour
6 pm Beinn Inn
8 pm St Andrews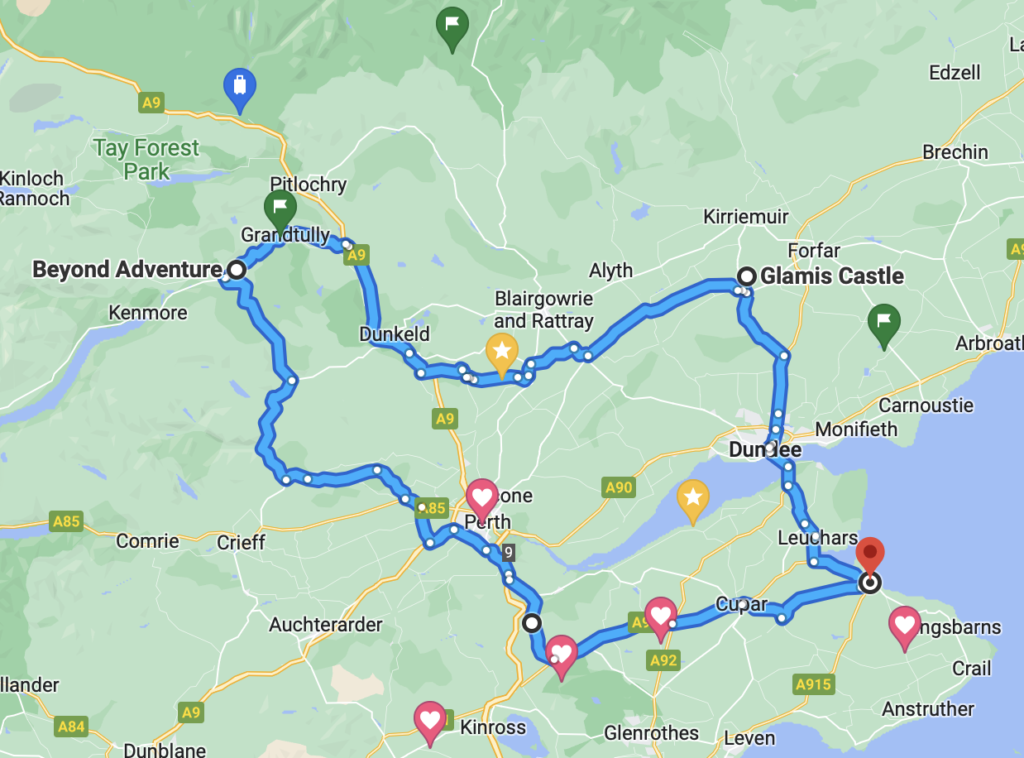 Full Day Tour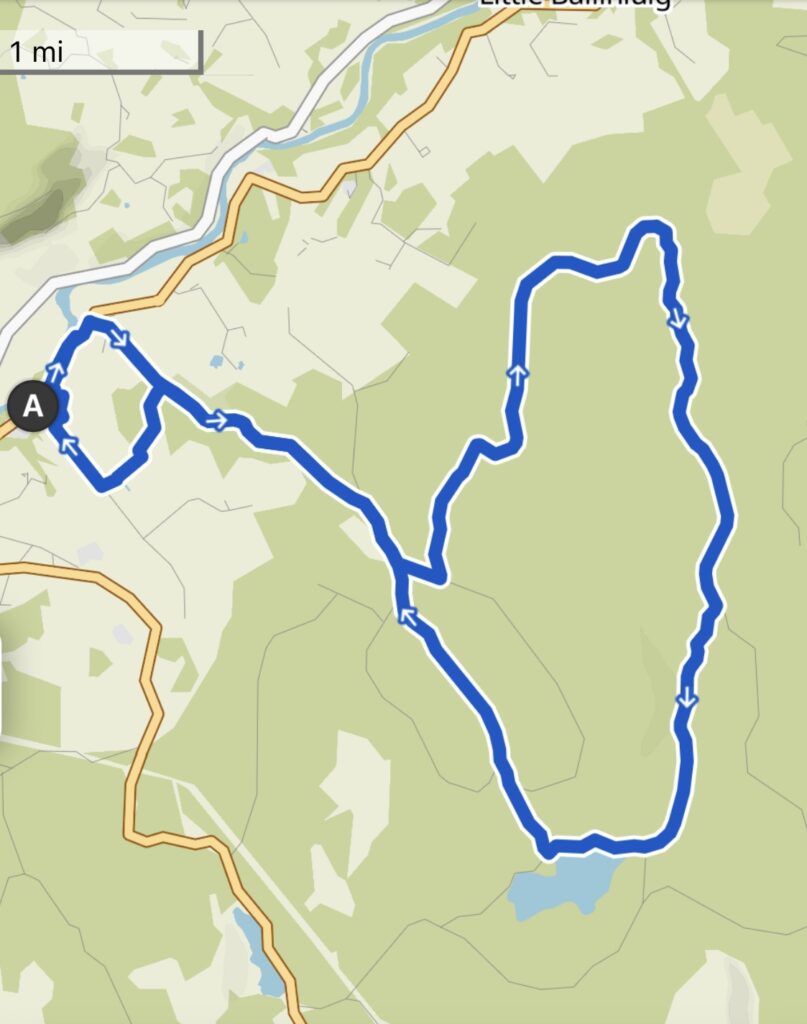 Bike Tour near Aberfeldy (The three lochs!)
This three loch tour conveniently leads you passed Errichel Farm & Thyme Restaurant, which we could not bypass on our sample tour. It was delicious.
As pointed out this is just one potential tour option. E-bikes are much more readily available these days. Arran is a phantastic place to cycle and you could hire your bikes from Arran Bike Hire. If you have made it all the way up to Loch Ness the Loch Ness Hub hires e-bike through Loch Ness Travel.