This tour can be started from Edinburgh Airport, Glasgow Airport, St Andrews, Dundee, Newhaven, Port Glasgow, South Queensferry. It can be a day tour or part of a longer trip.
Itinary
Pick up time to be termined based of your location
9.45 am Ferry to Arran from Adrossan
10.40 am Arrival at Brodick
11 am Fisherman's Walk to
12 am Brodick Castle & Gardens
1.30 pm The Shore Cafe Lunch
3.pm Lagg or Lochranza Whisky Distillery
6 pm Snacks, gin & cocktails at the Arran Botanical Spirits on the beach
7.20 pm Ferry to Adrossan
Drop off at your hotel, B&B etc.
BOOK IT BELOW
Arran is one of Scotland's many, beautiful islands which has a lot to offer: history & castles, geology, wild swimming, walking, hiking, kayaking two whisky and one gin distillery, a brewery and seven golf courses to name but a few.
In regard to whisky the Highland fault line runs right across the island so you have a Highland and a Lowland whisky distillery and you could therefore claim it to be a mini Scotland- possibly not only because of the whisky regions.
This tour is a sample tour and can be changed to your requirements.
Once on Arran we will start the day with Fisherman's walk along the coastal line to Brodick Castle & Gardens.
This walk provides you with stunning views across the Firth of Clyde and towards Goatfell and if the weather permits there is the option to go for a swim.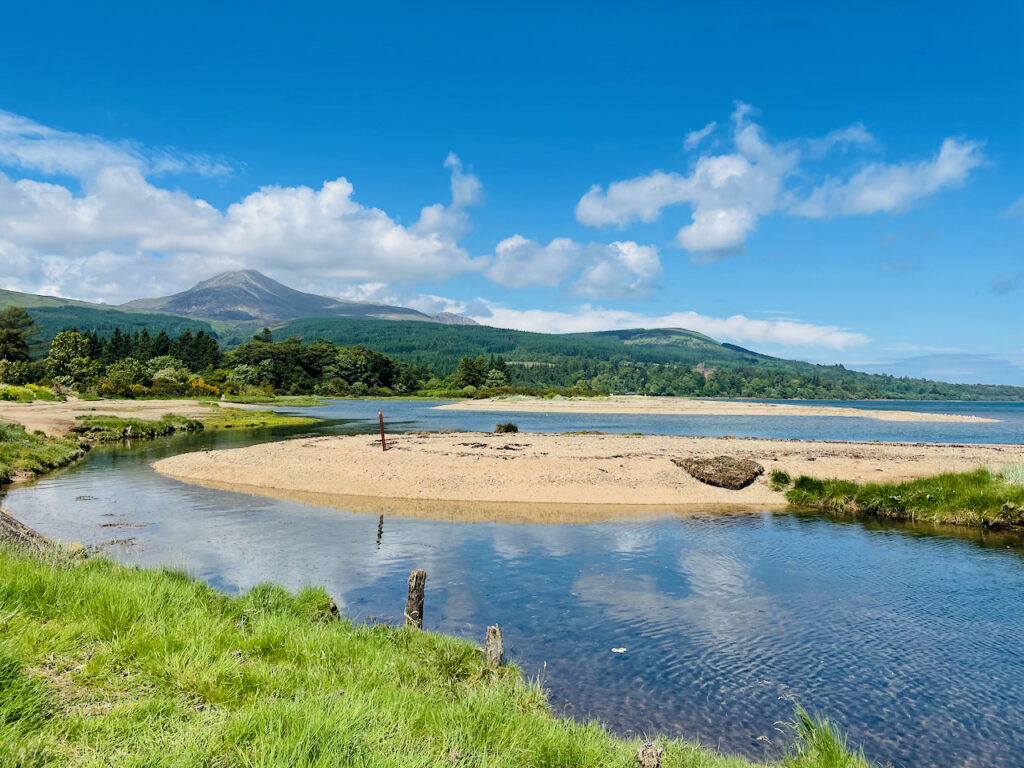 At Brodick you can visit the caslte's victorian interior, admire the gardens or if children are part of your group make use of the Be Wild adventure park.
There many good places for food on the isle of Arran, but I recommend the The Shore because of its stunning location and amazing food.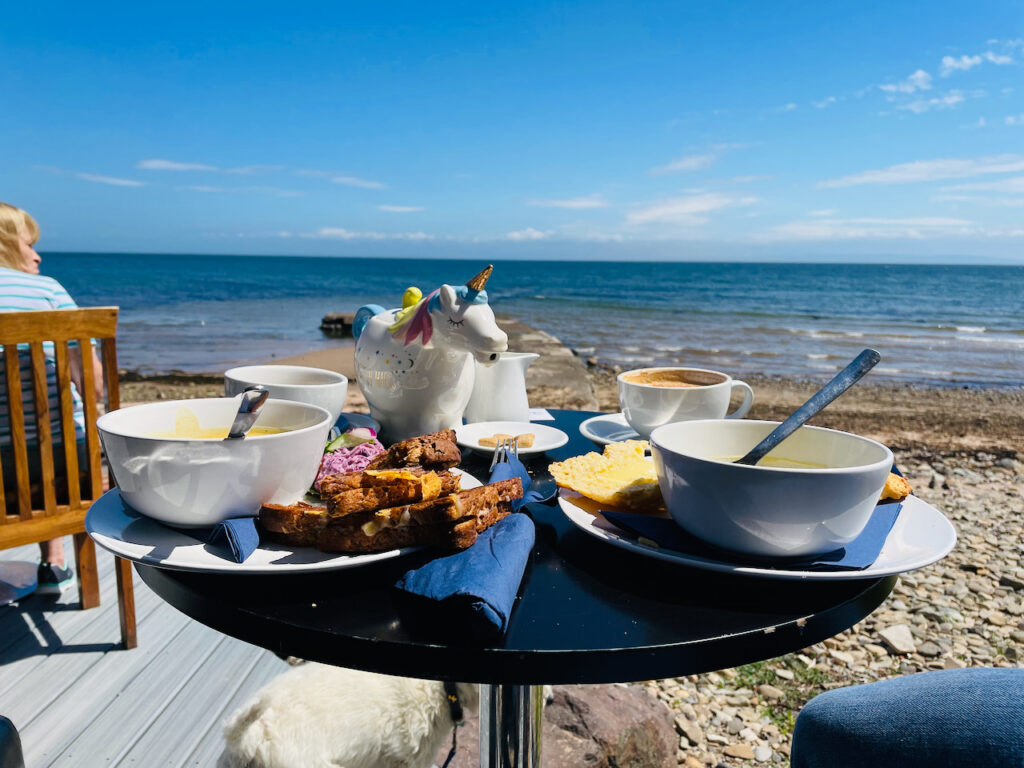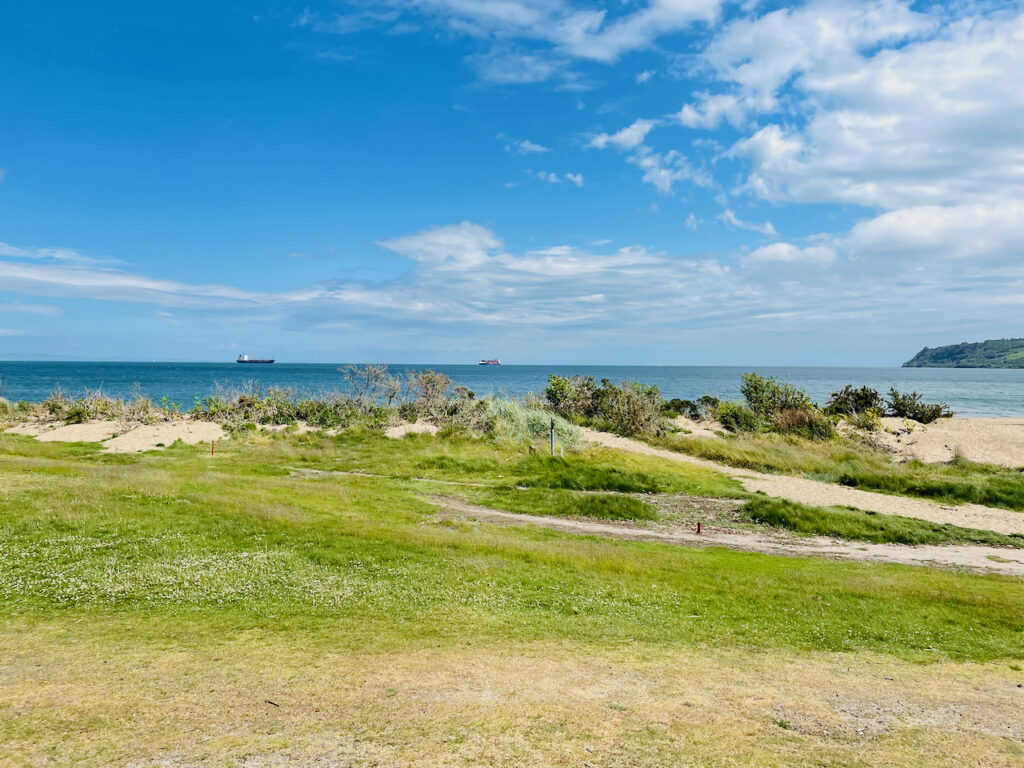 After a replenishing lunch a scenic 30 min drive brings us to the new whisky distillery, Laggs, which will be responsible for the peaty whisky production of the island. Lochranza Whisky distillery on the other side of the island mainly produces unpeated whisky. According to your taste you can also opt to visit Lochranza with a different intinary.
LAGG WHISKY DISTILLERY
LOCHRANZA WHISKY DISTILLERY
After the tour of Lagg whisky distillery another short but stunningly beautiful drive will get us to the Arran Botanical Drinks beach shack. You are invited to enjoy some gin but they also offer alcohol free drinks and snacks.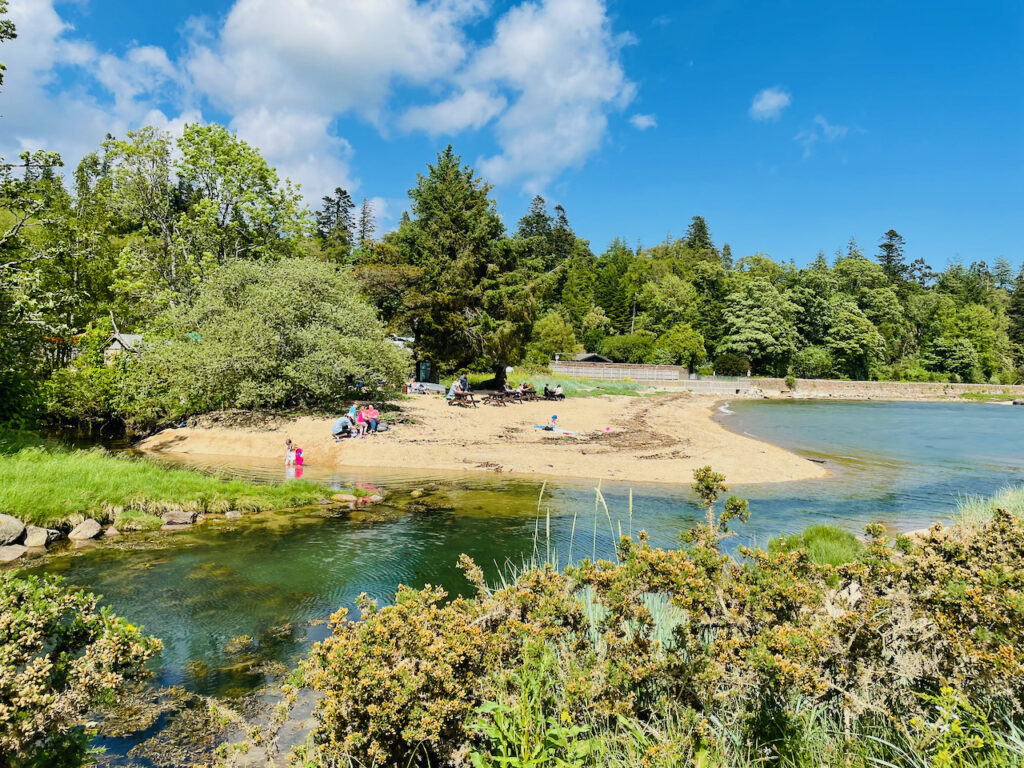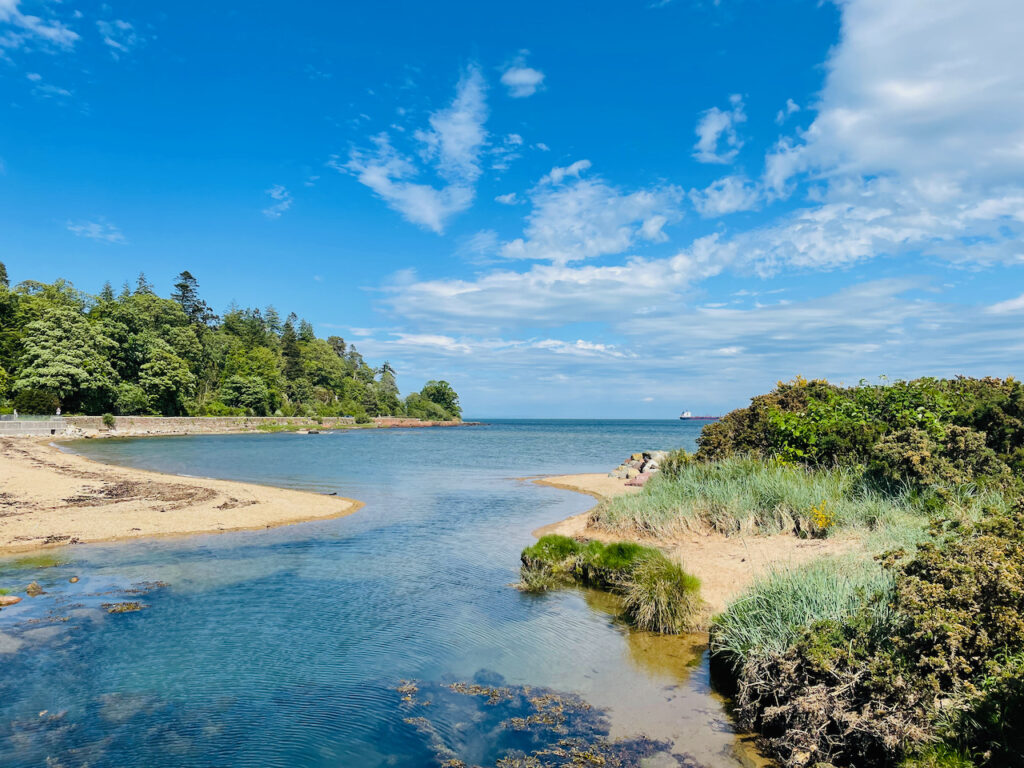 The day will conclude with taking the 7.20 pm ferry back to the mainland and a drive back to your accommodation.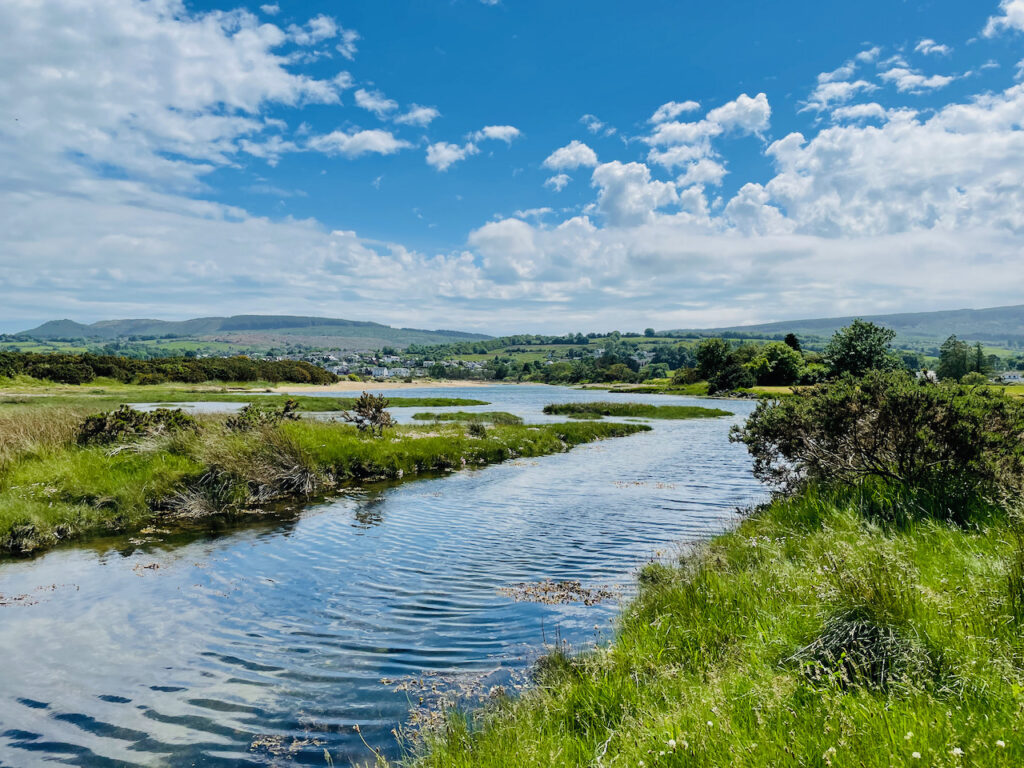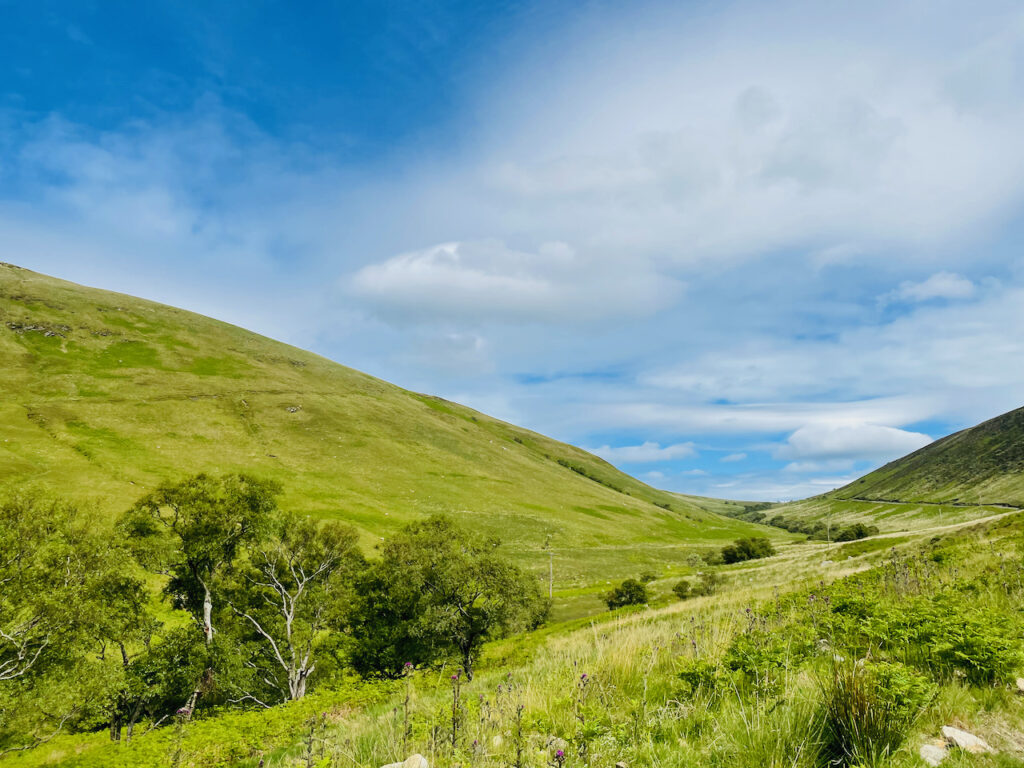 Please note the weather in Scotland can be changeable and ferry services may be affected. When booking your tour I will provide you with an alternative itinary in case the ferry service does not run as planned.
The itineray can also be amended if the weather does not invite for a walk for instance. THere are lots of alternatives for pretty much all weather conditions.