When whisky is mentioned most people think of the smooth Speyside whiskies or the mostly peaty whiskies from the Isle of Islay. This three-day tour lets you sample two Highland , two Lowland and the three Campbeltown distilleries and places you in the South West…
You can start your tour anywhere in Scotland as we are based in St Andrews this is what I have chosen for my example tour.
Please note all our tours are bespoke and are based entirely on your wishes and preferences. This tour is to showcase what your tour could look like.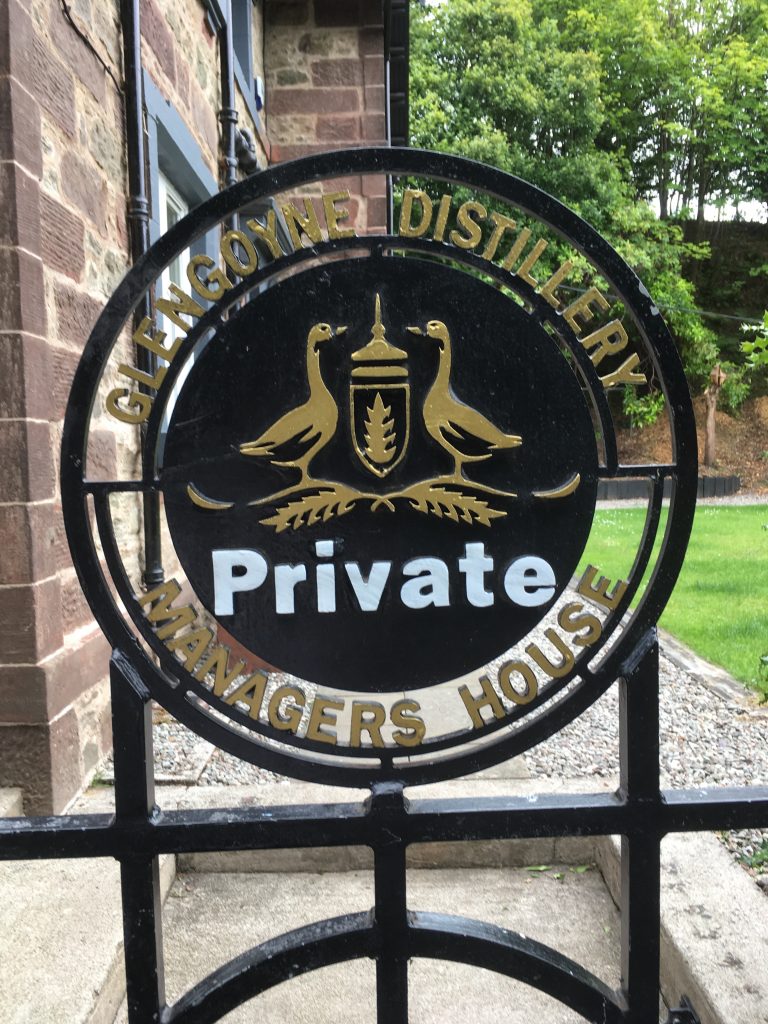 Day One:
8 am Pick up St Andrews
10 am Glengoyne Whisky Distillery & Tour
1 pm Auchentoshan Whisky Distillery & Tour
5 pm Adrossan take 6pm ferry to Brodick
6.55 pm Brodick Isle of Arran
We leave St Andrews at 8 am and take a a scenic but fast route via Cupar, Auchterarder with a view Loch Leven Castle to arrive for 10 am at Glengoyne distillery which is classed as a Highland Malt but sits exactly on the border. After a tour with a wee taster we carry on to Auchentoshan Distillery where we will have some lunch as well as joining their whisky tour and continue our leisurely drive Adrossan on the Firth of Clyde to take a ferry over to Brodick on the Isle of Arran.
If whisky is not for you you could instead visit Falkland and its Palace. The village was featured in Outlander and also offers amble opportunity to enjoy a walk in the centre of stewardship or the nearby woods and maybe visit Pillars of Hercules for a wee cuppa. Another attraction would be a visit to Loch Leven Castle and hear about Mary Queen of Scot incarceration there.
There many, many other options do get in touch
Day Two:
9 am leave Brodick
9.30 am Giant's Graves
12 noon Lagg Whisky Distillery
4 pm Lochranza Whisky Distillery
6.25 pm Ferry to Claonaig
Arran is know for its cycling and walking routes and even though there are two distilleries on the agenda, stopping, walking and enjoying should be part of it (weather permitting!). Starting at 9 am we have a short drive to the Giant's Grave where we can stretch our legs before we get serious about whisky at Lagg Distillery with a tour and some lunch. Lagg distillery lies south of the Highland Fault and is registered at HMRC as a Lowland distillery. So, on one island you have a Lowland and a Highland distillery before we move on tomorrow the Campbeltown Whisky region. Three whisky regions in as many day.
We head further to Lochranza to enjoy the second of Arran's distilleries. At end of the day we will leave Arran by ferry and find accommodation near Claonaig.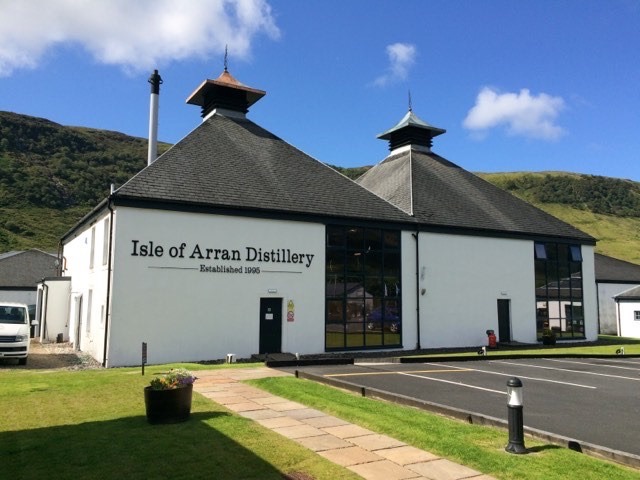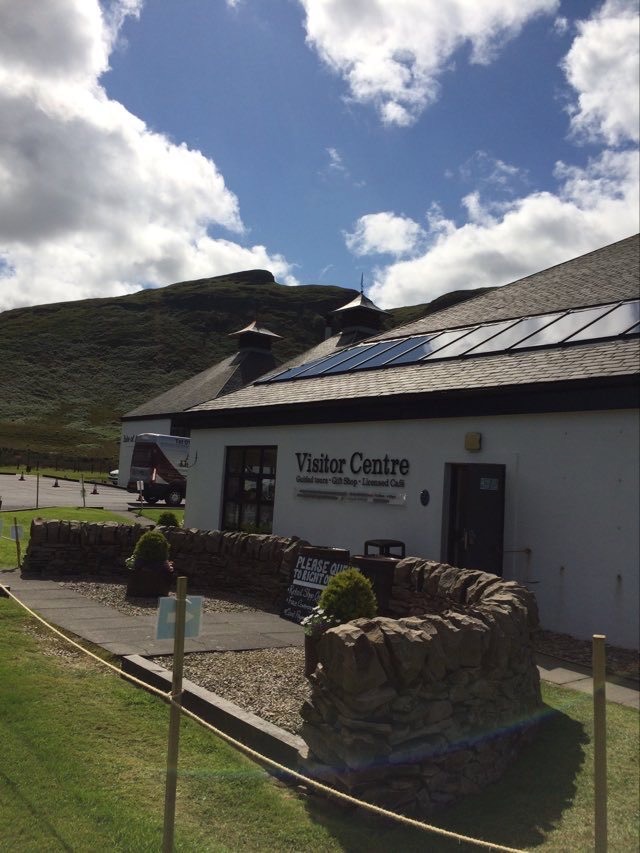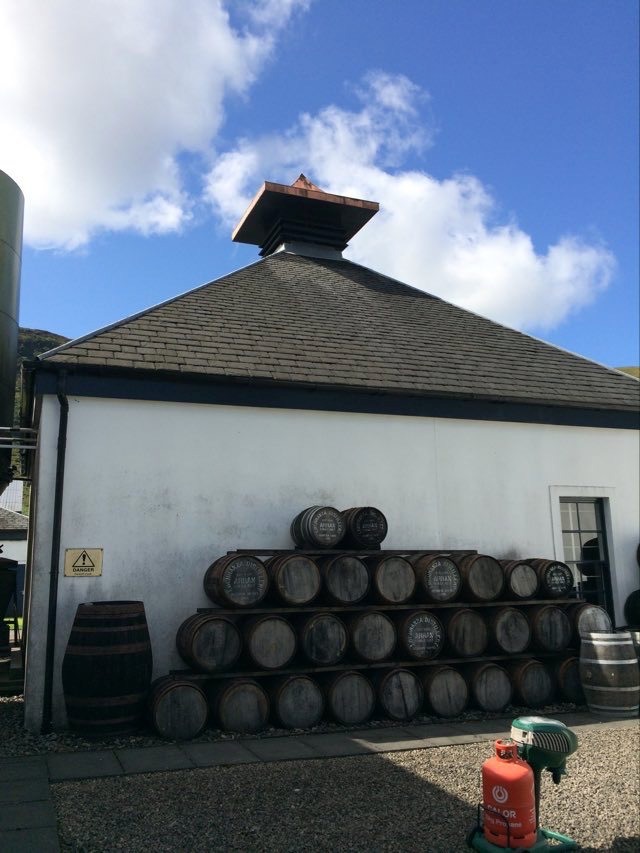 Day Three:
9 am leave Claonaig
9.30 am Grogport for a stroll through the forestry
11 am GlenScotia Whisky Distillery
12.30 pm lunch
1.30 pm Sprinkbank Whisky Distillery
3 pm Mitchell's Glengyle Whisky Distillery
8.30 pm St Andrews
Another day of amazing whiskies and landscapes!
We will start with a wee walk near Grogport and its forestry to arrive at 11 am at GlenScotia Distillery in Campbeltown and enjoy a tour. After lunch in the town we are ready for more whisky at Springbank with Longrow, Hazelburn and Springbank (too much to try), followed by another wee tour at Mitchell's Glengyle to sample some Kilkerran. The wee town is indeed small enough to reach the three remaining Whisky distilleries by foot. Prior to Prohibition Campbeltown had a grand total of 32 distilleries. We will return slowly and through most beautiful countryside with plenty of options to stop and stretch our legs and reach St Andrews at approximately 8.30 pm.
For more ideas on Arran, please, check the website below: