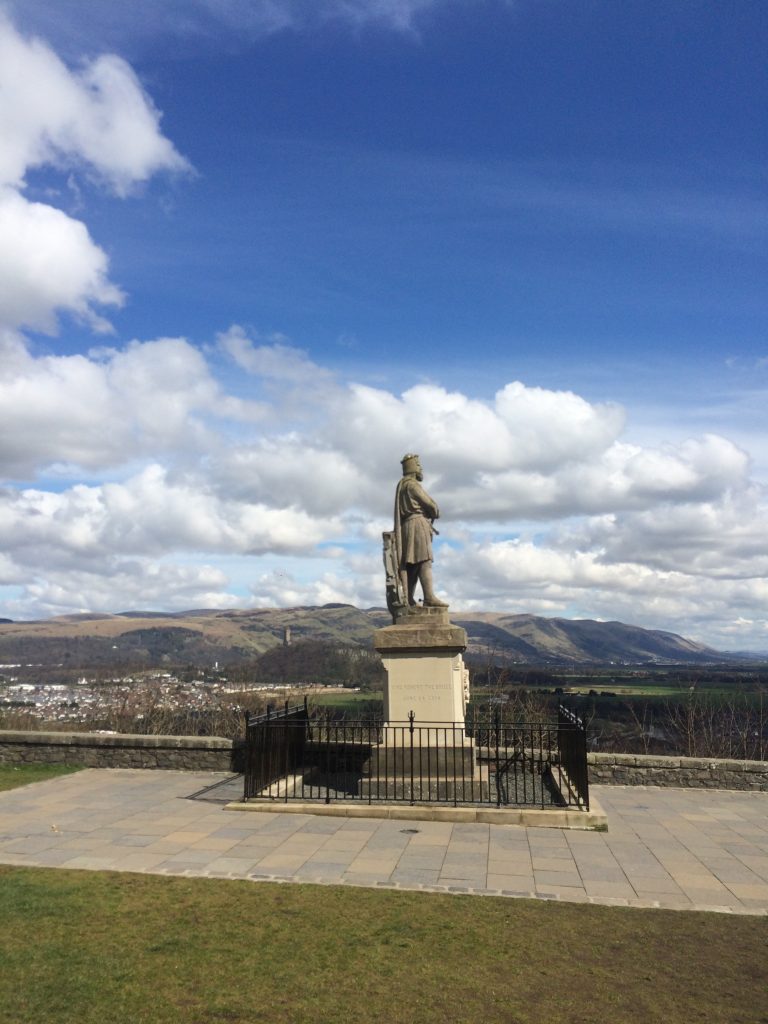 Scotland is undoubtedly breathtakingly beautiful but not only that you can delve into history and landscapes and at same the time entertain your children and making all of it a lot of fun!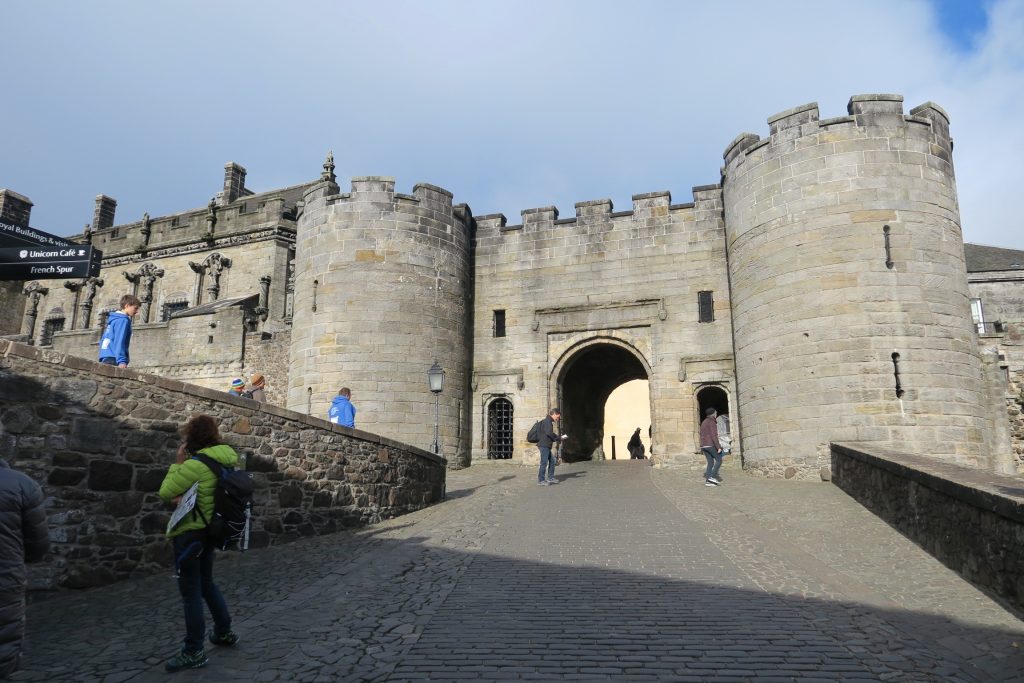 It is said that the person who could conquer Stirling Castle ruled Scotland. When driving towards it especially approaching from the north you get an immediate sense why. The castle sits on top of a volcanic rock on a large plain just on the gateway to the highlands. It is a truly stunning site loaded with history dating back to at least the 12th century.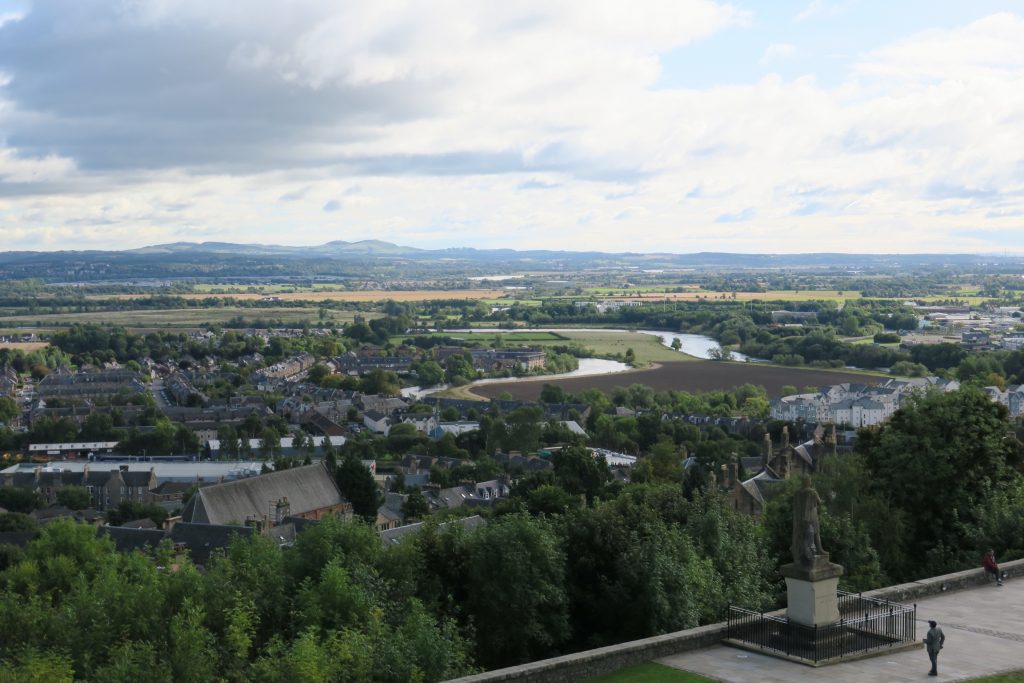 Most of the buildings on site are from the 14th and 15th century and tell many tales from James the IV to James the VI and of course Mary Queen of Scots.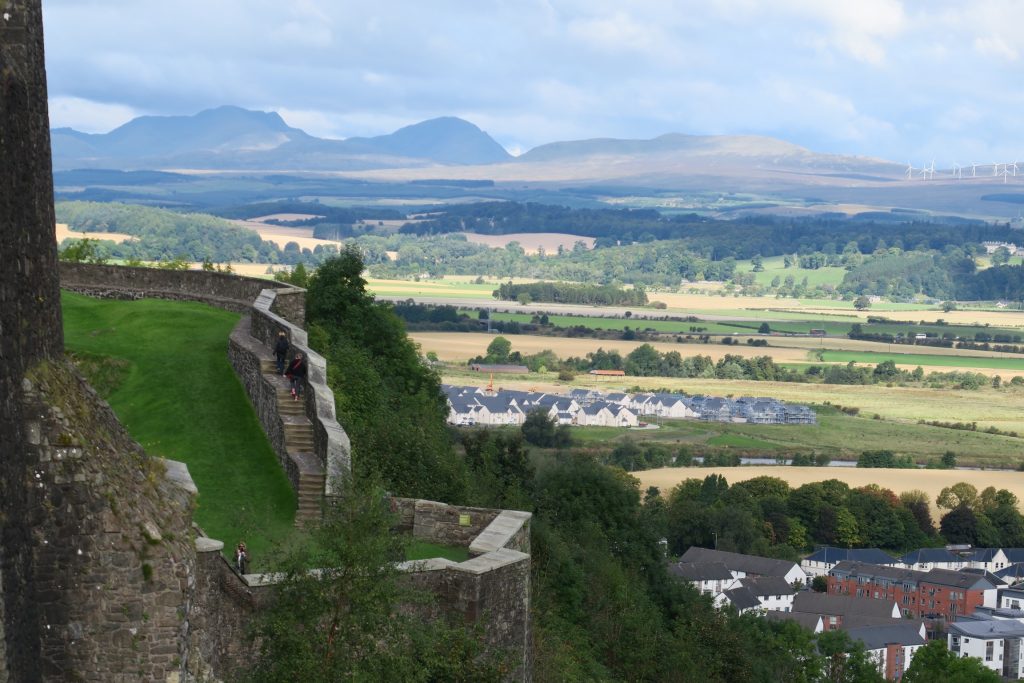 So your visit as a family to Stirling Castle would certainly be educational for children but Historic Scotland has excelled in making it truly fun for everybody. The contemporary dressed history interpreters not only play instruments and are very knowledgeable about historic facts. They are superb storytellers and love answering children's questions. Kids can also dress up, make paint, learn how the carved heads were made and play contemporary instruments.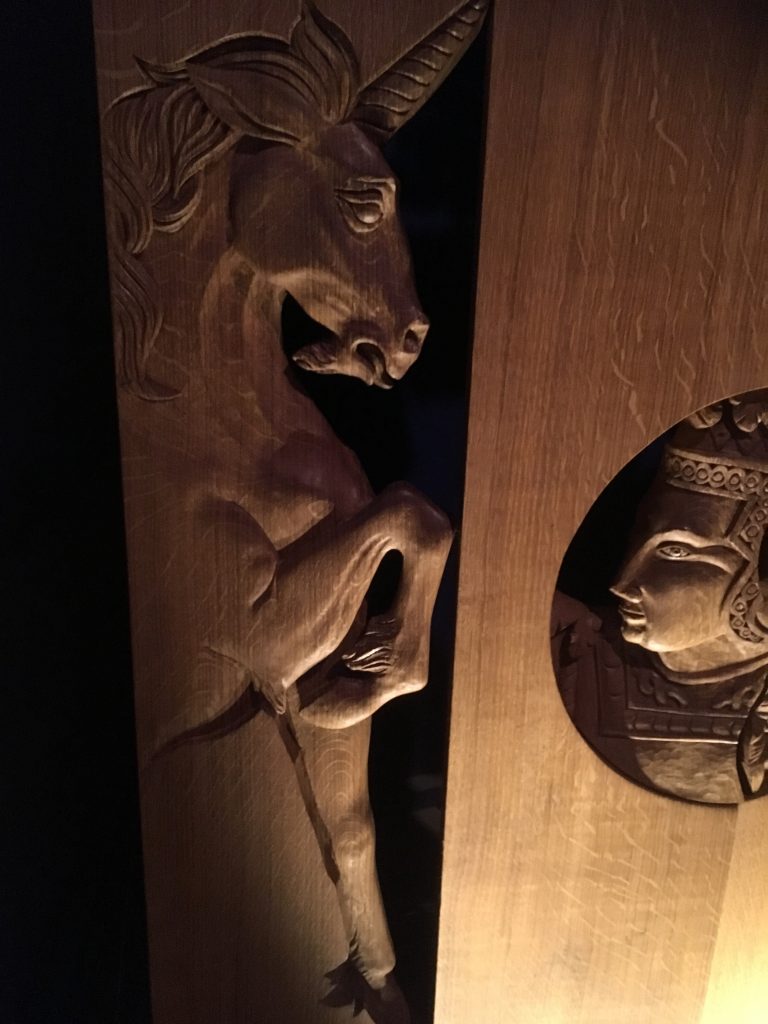 The site itself offers stunning views, an amazing garden and plentiful areas to run wild.
There is also an exhibition of the timeline of history which is animated and you get to see what people of medieval times looked like.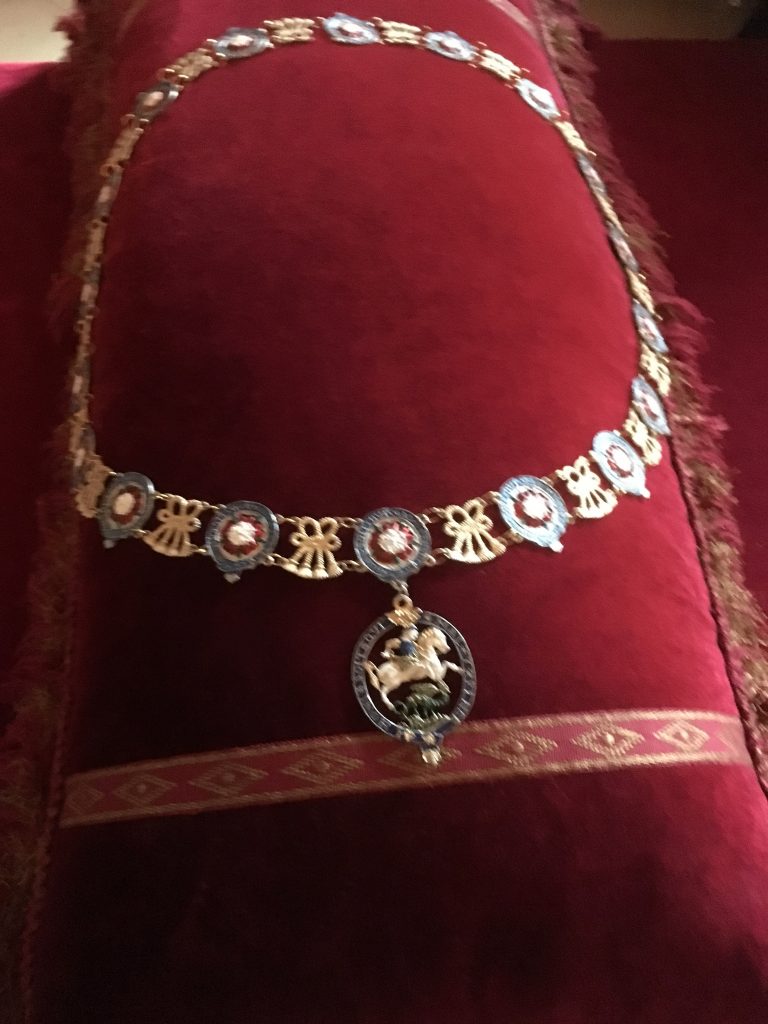 Also there is a video on display to give you an idea how the Palace was painted when it just had been built.
As you can spend easily many hours in the castle there is an amazing tearoom, a shop and you can also get your name researched to identify your ancestors.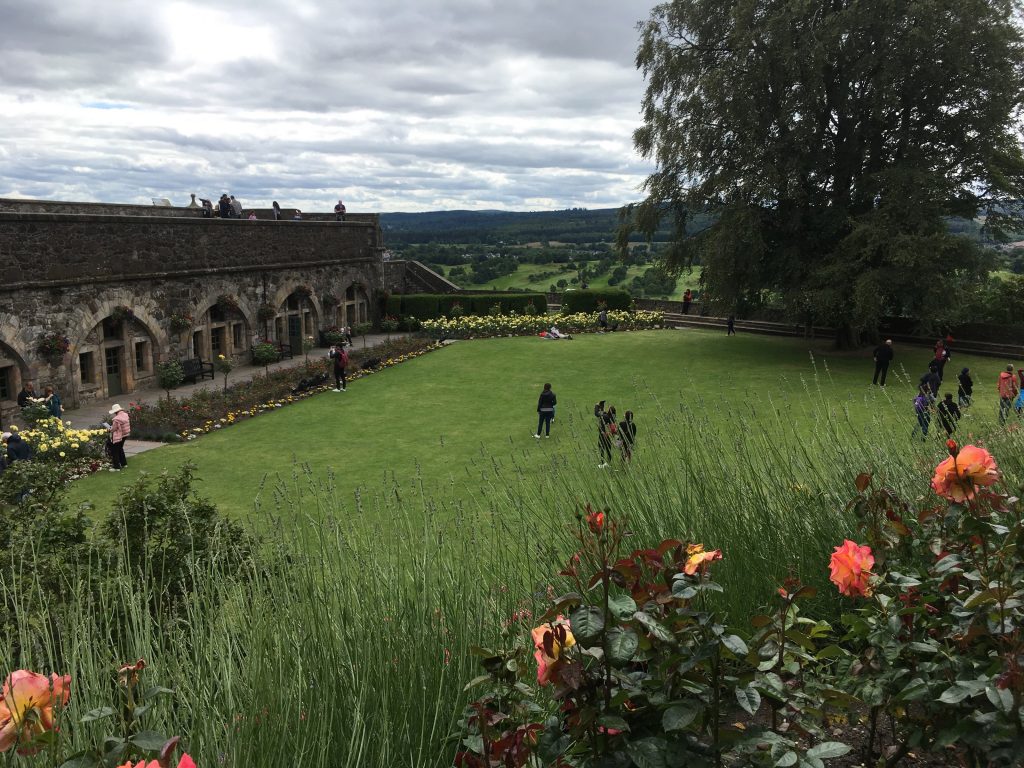 The site is also overviewing the old bridge where the first war of independence took place over an even older wooden bridge in 1297.
On the other side you can visit a church which was divided by a wall at the time of reformation to allow catholic and protestant services to run simultaneously.
The town of Stirling is a lovely place to meander through and you can even get some quite adventurous walking including the cementary.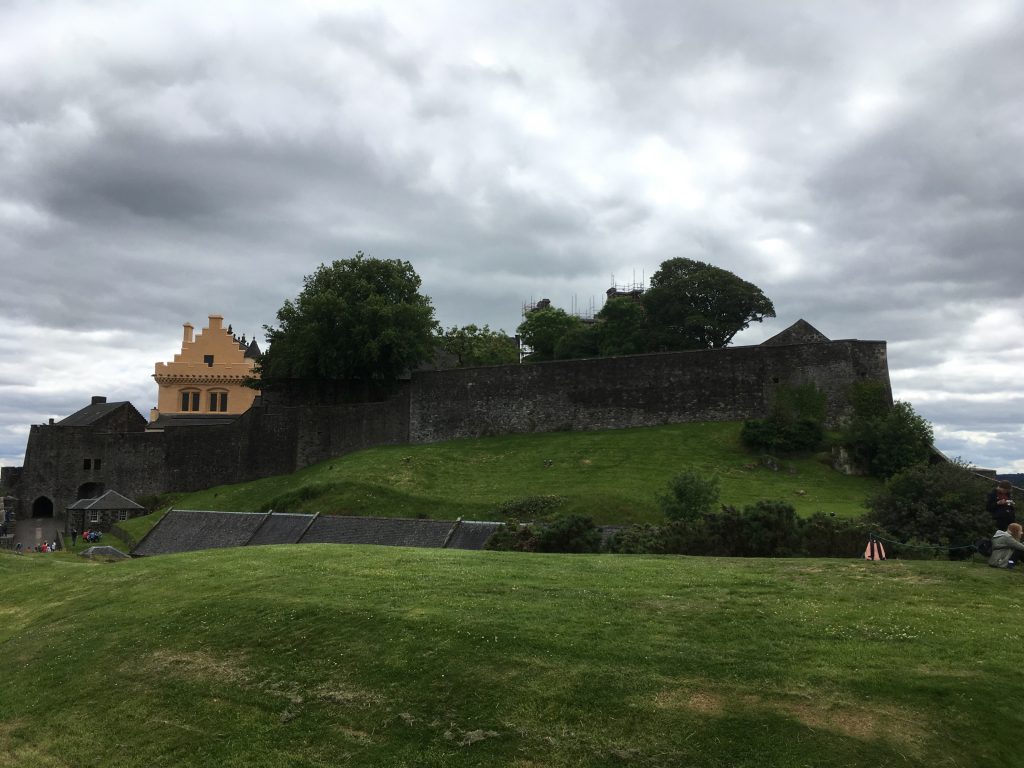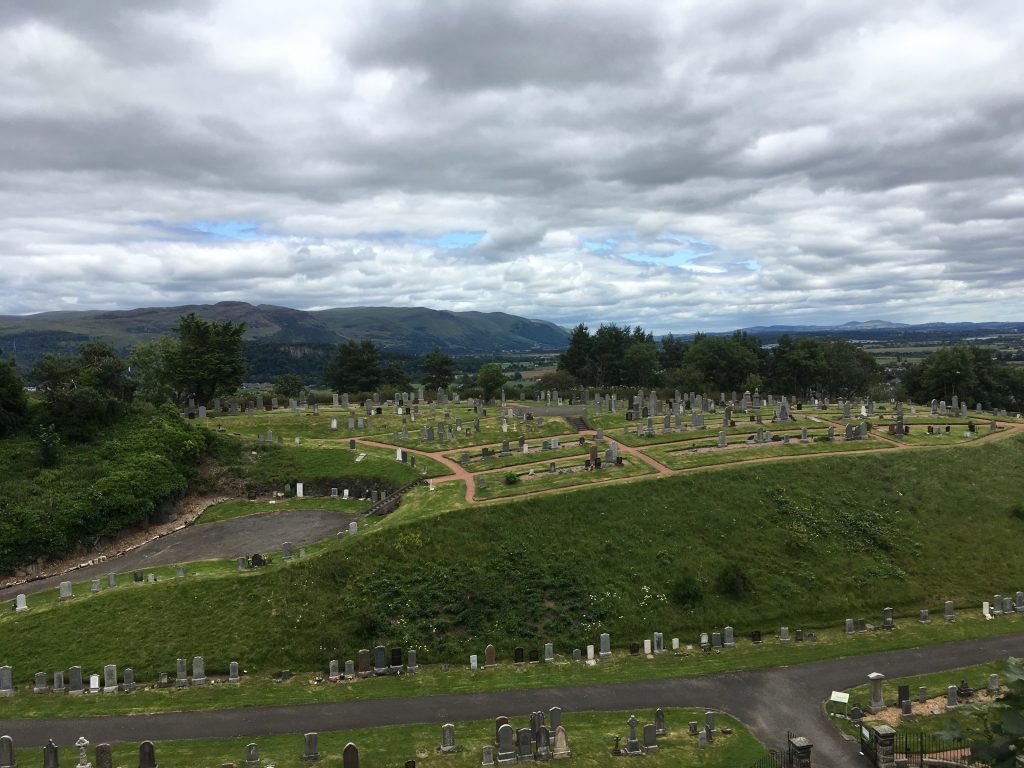 Wallace Monument is just across. Blair Drummond Safari Park is close by or you could venture over to Bannockburn to re-enact the battle of Bannockburn.
As we are based in St Andrews I provided an example route in the images starting from St Andrews. But tours can start from other locations.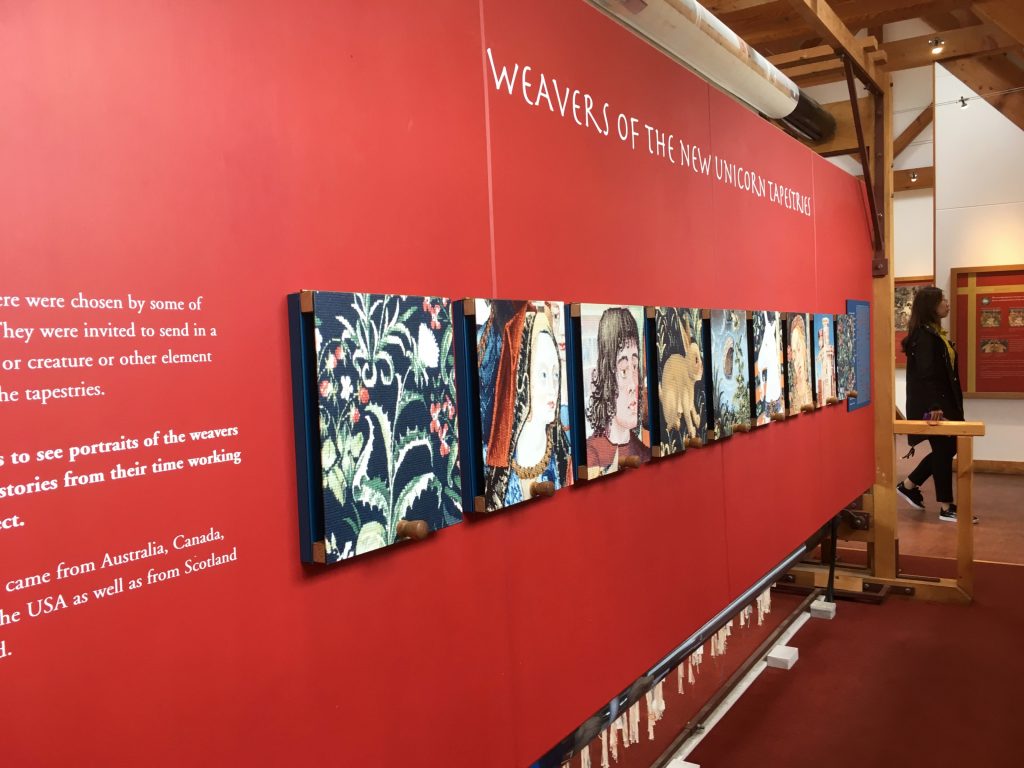 There many other attractions in the neighbourhood such as: The Kelpies, the Falkirk Wheel, Culross Palace, Midhope Castle (Lallybroch) all depending what you would like to do.