What is a Mindful Creative Retreat?
Many studies have shown that spending time outdoors improves both physical and mental wellbeing. Living in such a beautiful part of the world, we have experienced this first hand. We now want to share our knowledge with you and give you a safe space to enjoy it for yourself.
Our aim with this retreat is to help you disconnect from your normal life and reconnect with yourself and your creativity. Moray is the perfect place to do this, with a variety of walks and scenery to enjoy. Throughout your stay you will take part in a number of creative workshops in areas such as photography, visualised drawing and creative writing. By combining nature and creativity we hope to open your eyes up to your hidden talents and allow you to share the experience with others.
The retreat will comprise of 5 nights in Moray immersed in the sights and sounds of spring
Each day we will visit different locations within Moray to uncover their hidden treasures. While at each location you will be encouraged to connect with the natural world around you through our workshops. Examples include describing the colours of the sea through writing and photographing the small aspects of nature using your phone or camera.
Working both individually and as part of a small group, you will get the chance to share your creativity with each other. The retreat will be designed to be an open space, where we can share as much or as little of our discoveries with each other as we feel comfortable. It is hoped that by the end of the retreat, you will feel more confident in both yourself and your abilities, and leave feeling positive about your future creative endeavours. It is often found with experiences like this, that we don't just go home with new ideas but often we get the chance to work through our insecurities and mental struggles too. We therefore hope this retreat will give participants a real insight into themselves and build a trusting connection with the group, that will last long after the retreat is over.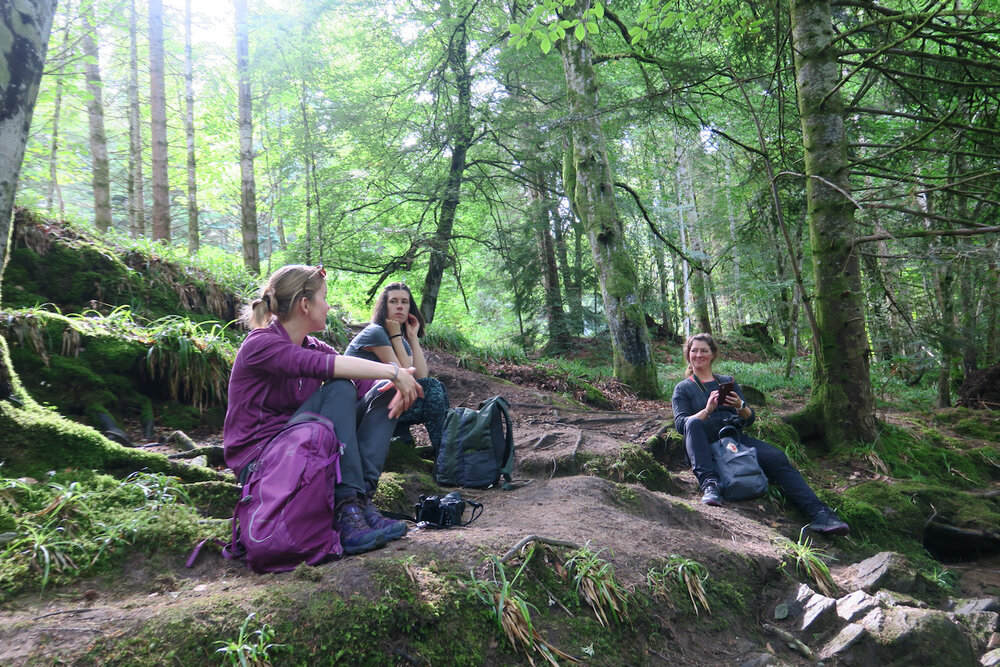 Retreat Hosts
Kim is a professional outdoor photographer, YouTuber and Scottish Tourism advocate. She was born and brought up in Moray and gets most of her photographic inspiration from the landscapes in the area. Kim will be hosting mindful photography sessions during the retreat to help you learn to use your cameras and phones to connect more deeply with nature. She will also share her rich knowledge of the area with you and showcase some of her favourite spots too.
Rebecca is a creative writer and wildlife photographer who has recently completed a master's degree in Travel and Nature Writing. She has contributed to numerous wildlife publications and is currently working on her first book, written to help people connect with and explore the quieter areas of the North East of Scotland. Rebecca will be hosting some creative writing workshops and sharing her local knowledge of wildlife and nature with you during the retreat.

Jen is a qualified transformational life coach, breath work teacher and mountain bike guide. She will be hosting sessions on visualised drawing and breath-work to help you connect more deeply with yourself and your creative journey. Her aim is to help people break down limiting beliefs to help them gain the confidence to explore their creativity using mindfulness practices. She will also be hosting the mid-week mindful bike ride to help you see some of the area.
Kirstin Uhlenbrock
Kirstin is a registered taxi driver and tour guide. She will be driving the minibus around throughout the retreat. She is also a qualified yoga instructor and will be offering optional morning yoga sessions for anyone who wishes to start their day on a high.
Retreat Itinerary
Welcome evening – On Sunday we will be having a welcome evening meal at The Loft. We will be providing all guests with freshly prepared vegan food from Kombucha café for all to enjoy in a self-contained BBQ hut and outdoor seating area. This will allow us all to meet and discuss our plans for the days ahead.
Each day will be divided into 3 parts allowing for a morning, afternoon and evening session. One of these will be left open to allow you time to work on your own creativity, explore the area or relax. While we want you to see and do many things, we recognise creativity needs rest to be truly appreciated. By planning our days into three sections, it ensures you have time to yourself around the planned workshops, to choose what you'd like to do and recharge your batteries.
Mid-week Jen will be hosting a guided mindful bike ride, where you can join her for a cycle along the Moray Coast, taking in woodland, coastal and farmland scenery. This will be coupled with a few stop-off points to work on mindful exercises and a coffee/lunch stop mid-way through at The Bootleggers Bothy in Hopeman.
Kirstin (our minibus driver) is also a qualified yoga teacher. If weather allows, she will be hosting early morning yoga sessions outside the wigwams each day. You do not have to attend these but they are there to enjoy should you wish to do so.
Goodbye Meal – on the Thursday evening you will be provided with more freshly prepared vegan food from Kombucha café. This will also take place in the self-contained BBQ hut and outdoor eating area at The Loft. This will be an evening celebration, allowing us all to come together and say goodbye before the retreat ends on the Friday morning.
Accommodation
The Loft is a designated wigwam park offering cosy self-contained wigwams within the Moray countryside. Each person will have their own wigwam to allow for space and privacy. If you are coming as a couple or with a friend, you can request a wigwam to share if you'd prefer. The wigwams contain a double bed, desk, kettle, microwave and mini fridge. You will also be supplied with bedding for your stay. Please note electricity is NOT included in the price. Electricity is available in each cabin using a coin meter (costing a maximum of £3 per day to use).
Toilets, showers and a communal cooking area can be found in a building beside the wigwams. We have chosen these to allow us all to be together within the park, however The Loft does have a small number of luxury pods with en-suites and hot tubs. If you'd prefer one of these, we can request one for you (note this will be at a premium cost and only an option if they are available). The Loft also has electric hook up sites. Therefore, if you have a camper van or motorhome and would prefer to stay in it, this can also be arranged.
Transport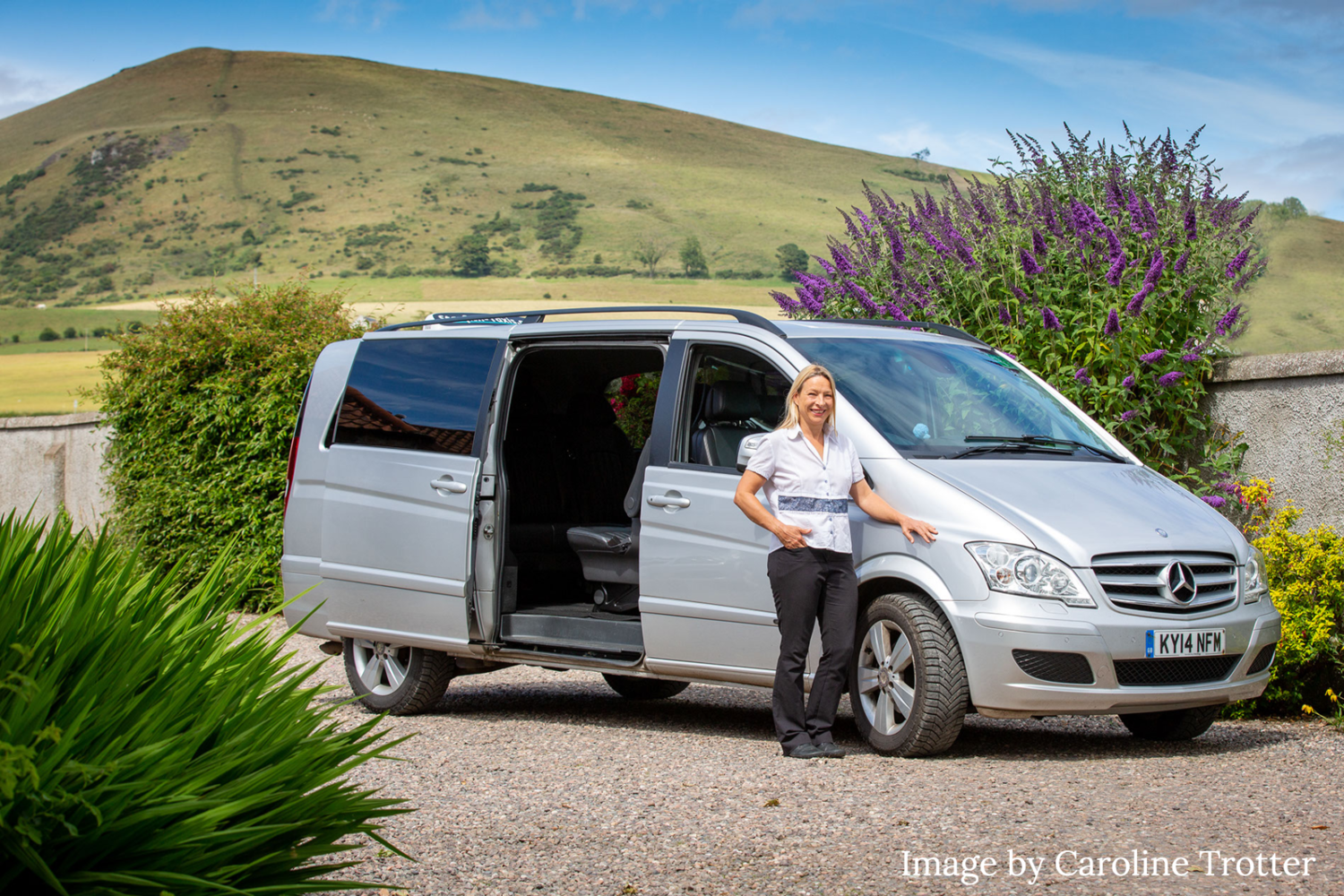 You are welcome to take your own vehicles. We do however have an 8-seater minibus available to drive you around to workshop locations throughout the retreat. If you do not have your own vehicle, we can organise free pick up and drop off from Forres train station before and after the retreat. We can also offer pick up from Inverness airport at an additional cost. Please inform upon booking if you need to be collected from the airport or train station so we can organise this and inform you of airport pick up prices.
Push Bikes – if you are taking your own vehicle, we'd recommend taking your bike along with you too (especially if you'd like to attend the mid-week bike ride). If you are unable to do this, the option to rent a bike for the day will be available at an additional cost.
Food Arrangements
The only food that is provided for the retreat is the evening welcome meal and evening goodbye meal. You will therefore need to ensure you take food for the rest of the retreat. Each of your wigwams is supplied with a kettle, microwave and small fridge. There is also a communal cooking area on site, where you can cook other meals on a hob. During the mid-week bike ride, you will have the opportunity to buy lunch from The Bootleggers Bothy. The Loft is only a 10-minute drive from Forres where a Tesco and Co-op supermarket can be found. Kirstin can take you there on Sunday following arrival to pick up food should you need to do so. We can also stop off at shops between workshops throughout the week to buy more food should anyone need to do so.
Places We Will Visit
Each workshop has been set up to utilise the beautiful landscapes that make up Moray. We will ensure we visit a range of landscapes and environments during the retreat, to allow for a number of experiences. The Moray area has some great coastal and woodland locations, which most of the retreat will centre around. We will however also aim to take you to river, gorge and farmland locations too. Most of the retreat will take place in locations around Forres, Findhorn, Burghead and Hopeman. On your time off between workshops, you are welcome to explore the area if you have your own vehicle or bike. We can give you recommendations should you wish to do so.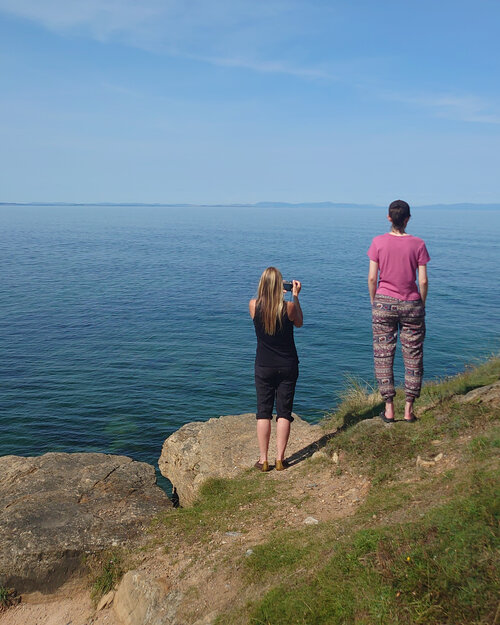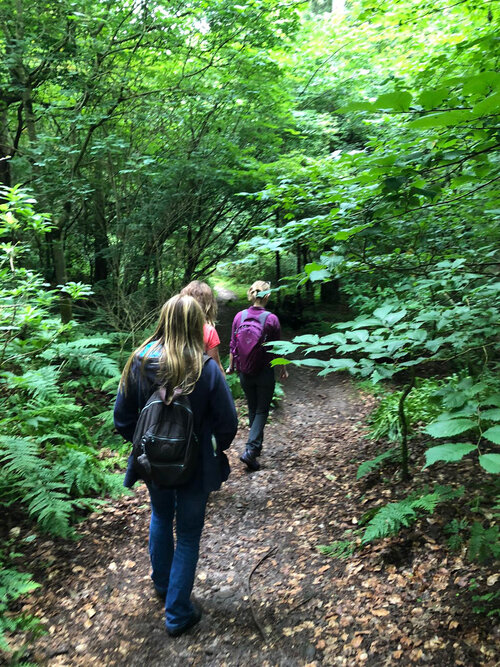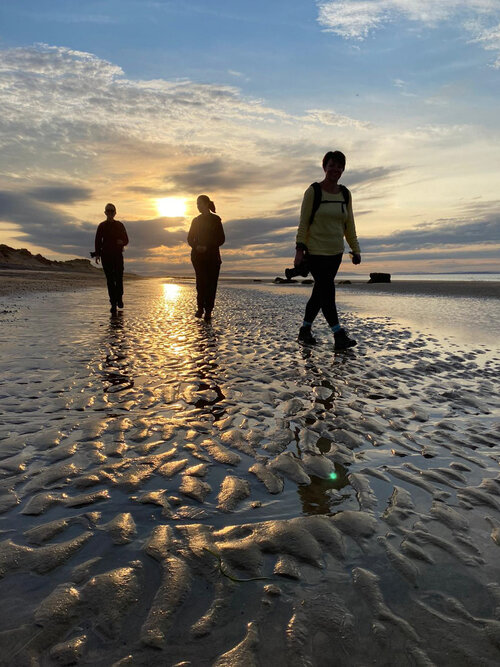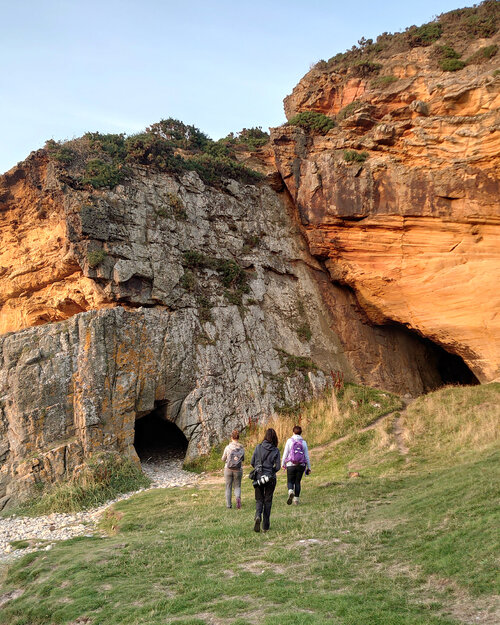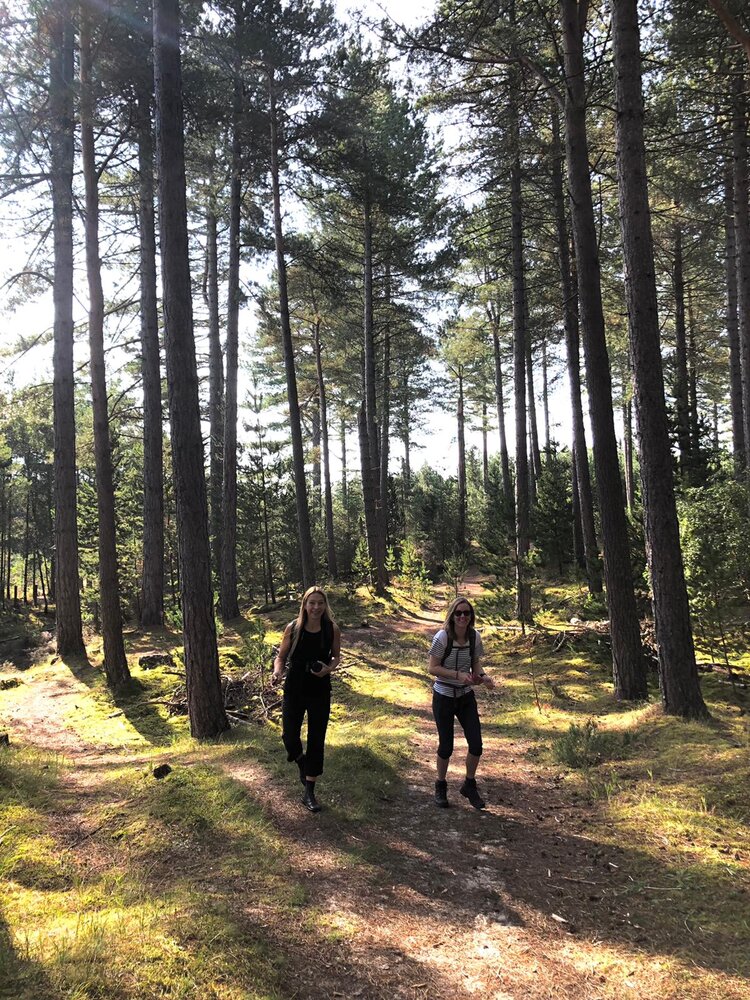 Retreat Costs
£725
EARLY BIRDS – £652
per person
*early birds ends on the 30th November
This includes:
5 nights accommodation in a wigwam at The Loft
Welcome meal on Sunday evening
Goodbye meal on Thursday evening
Minibus transport to workshop locations throughout the retreat
All workshops and events throughout the retreat
Price does not include:
Breakfast, lunch or dinner aside from the meals mentioned above
Electricity for your wigwam (maximum £3 per day)
Pick up and drop off from airport if required
Bike hire
A 25% non-refundable deposit is needed upon booking with the remaining 75% due a month beforehand
If you have any questions please email kim@visualisingscotland.co.uk
---
Please note:
The retreat is open to all creative abilities. Whether you have never explored your creativity before or are an accomplished creative. Every time we go out into nature, we experience something new. The wonder is forever being renewed.

A reasonable level of fitness is required. Most of the locations we visit will require some walking to reach them. Some of the locations will include walking over sand, stone and uneven forest tracks. You will therefore need to be fit enough to walk up to an hour over varying material. The weather in Scotland can be unpredictable at times. Please also be aware that we may be out in rainy and windy conditions. Locations will be chosen each day in relation to the weather forecast. Some tolerance to weather changes may therefore be required. If the weather is really bad we will have the option of doing indoor workshops at The Loft.
Personal safety and belongings: While we will be showing you around locations, you are responsible for your own safety and belongings during the duration of the retreat. We cannot be held responsible for injury to self or loss of belongings. Should any accidents happen, Jen is a qualified outdoor first aider and Kim is first aid trained too.
Calculation Policy: A non – refundable deposit of 25% is required on booking. If you cancel your place before the 8th April 2022, no further payment will be required. If you cancel your place after the 8th April 2022 (when final payment is paid) you will only be entitled to a 50% refund of the full costs payed.
---