The Isle of Skye can easily be reached as a bridge connects it to mainland Scotland. Scotland is rich in ever changing landscapes and Skye has even more variety.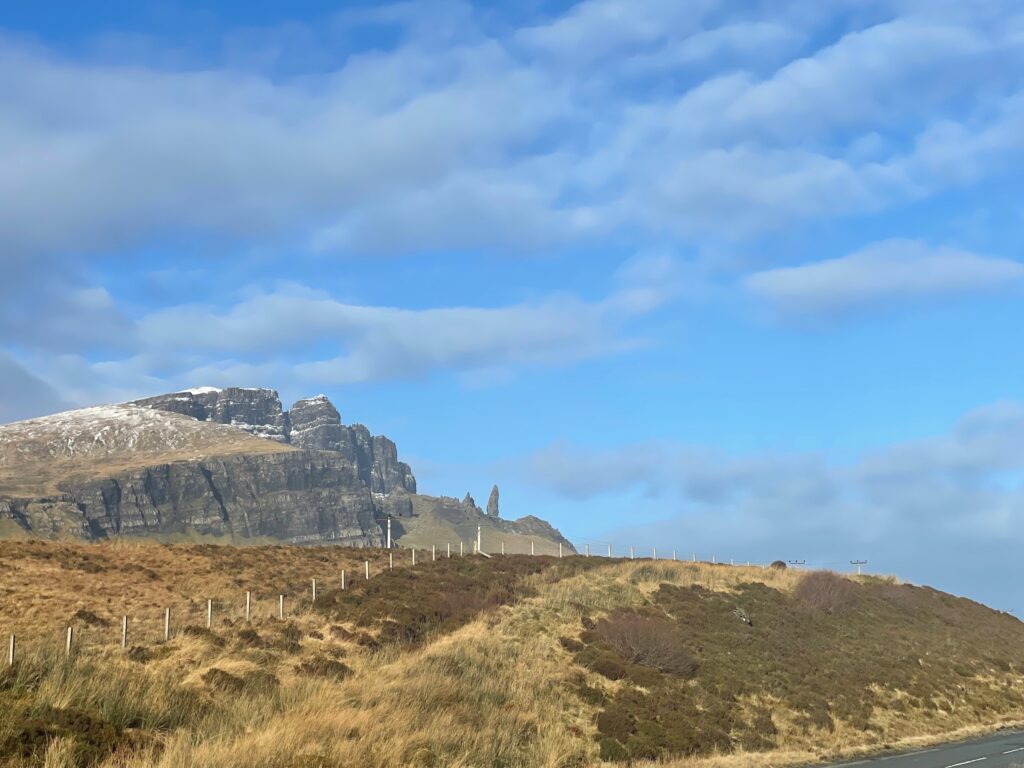 You can start your tour in many places across Scotland depending on your starting point and the activities you choose to do one night on Skye is highly recommended. If you enjoy walking, hiking or cycling you should allow more time.
The Isle of Skye has numerous iconic features and is of great interest for archaeologists and geologists alike. Whether it is the main mountain range, the Cuillins, the Fairy pools, the Staffin waterfalls or the Old Man of Storr just about around each corner this place is stunning.
Food and drink is of highest quality, especially if you enjoy seafood and/or whisky. The islanders and "white settlers" alike are very welcoming and friendly.
Portree is a beautiful settlement where staying a night will always be a pleasure.
With Armadale and Dunvegan castle you can follow the various clan feuds over the centuries.
Talisker is the best known whisky of the island but the newcomer Torabhaig is very delicious too.
Get in touch with us so a bespoke, individual itinerary can be created just for you.
< >