With the shorter days in winter taking lengthy drives into the heartland of the highlands become less joyful. Whereas in summer the sky literally is your limit (17.30 hrs daylight) by end of October we have 9 hour day demonising to only 7 hours in December.
However, that should not stop you from visiting the amazing landscapes and people of Scotland.
We have therefore created some examples of a winter tour which will allow you to enjoy sunrise and sunset at equally amazing locations:
Castle Tour
Enjoy sunrise in the beautiful village of Falkland which was depicted in Outlander as Inverness.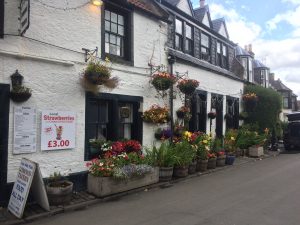 Take an hours drive within stunning settings to Glamis Castle and explore the Royal family links to this impressive castle. Have lunch here or somewhere on the way (your driver can advise on locations and book tables accordingly).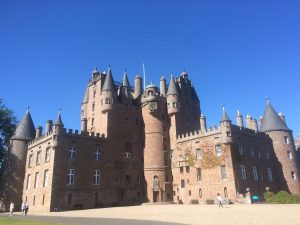 Arrive for sunset at the unique setting of Dunnottar castle ruin
Take the joyful dawn atmosphere on a comfortable drive of an hour and a half back to St Andrews

View in google maps: https://goo.gl/maps/cbUCj3nrpQ62
List of other attractions:
Museums:
Castles, Churches, historic buildings & attractions:
Dunkeld Cathedral
House of Dun
Discovery
Unicorn
Edinburgh Christmas Market Tour: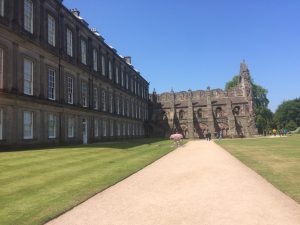 Enjoy a scenic drive along the costal route to Edinburgh centre and visit the Christmas Market, take a leisurely walk across the city centre, exploring
Holyrood Palace, Edinburgh Castle, The Royal Mile and New Town.
Enjoy a delightful lunch or dinner in one of Edinburgh's many exquisite restaurants and return comfortably to St Andrews.