By accident – almost- Edinburgh happened to be my destination today and after a miserably rainy day yesterday today there was something to see indeed.
I ventured off initally to find a building which was mention in this interesting articly by Edinburgh Live on derelict buildings in Edinburgh.
Originally built as a police station it continued its life as one of Edinburgh's most strangest restaurant. Sadly, though pretty much in the city centre it now sits empty: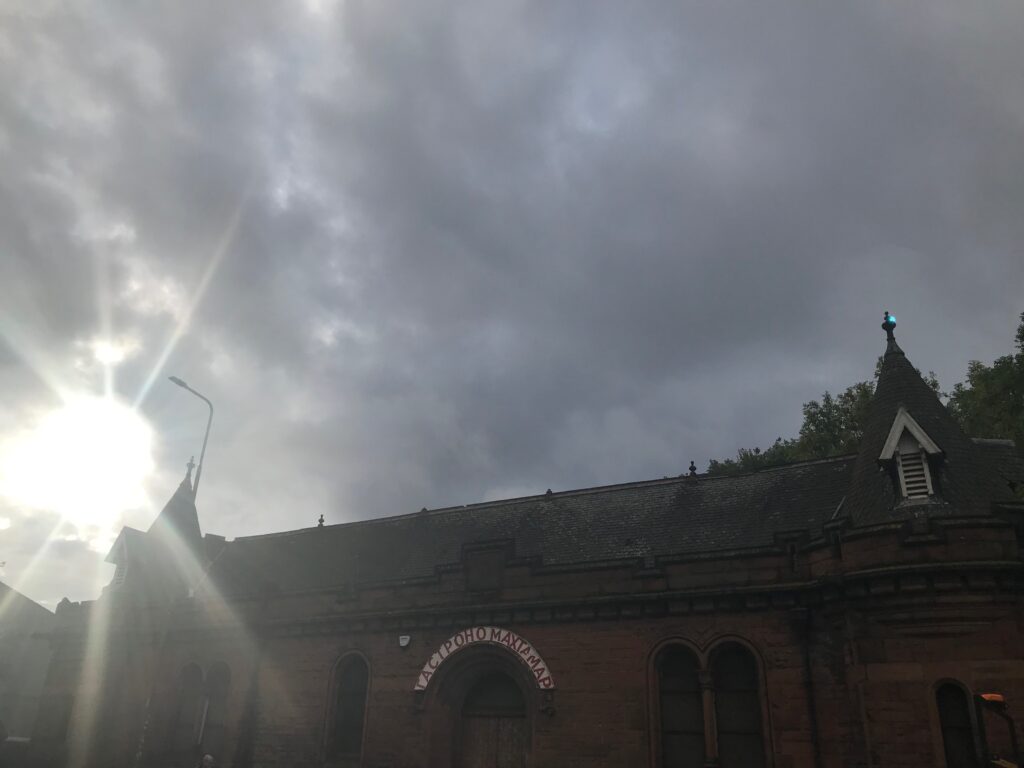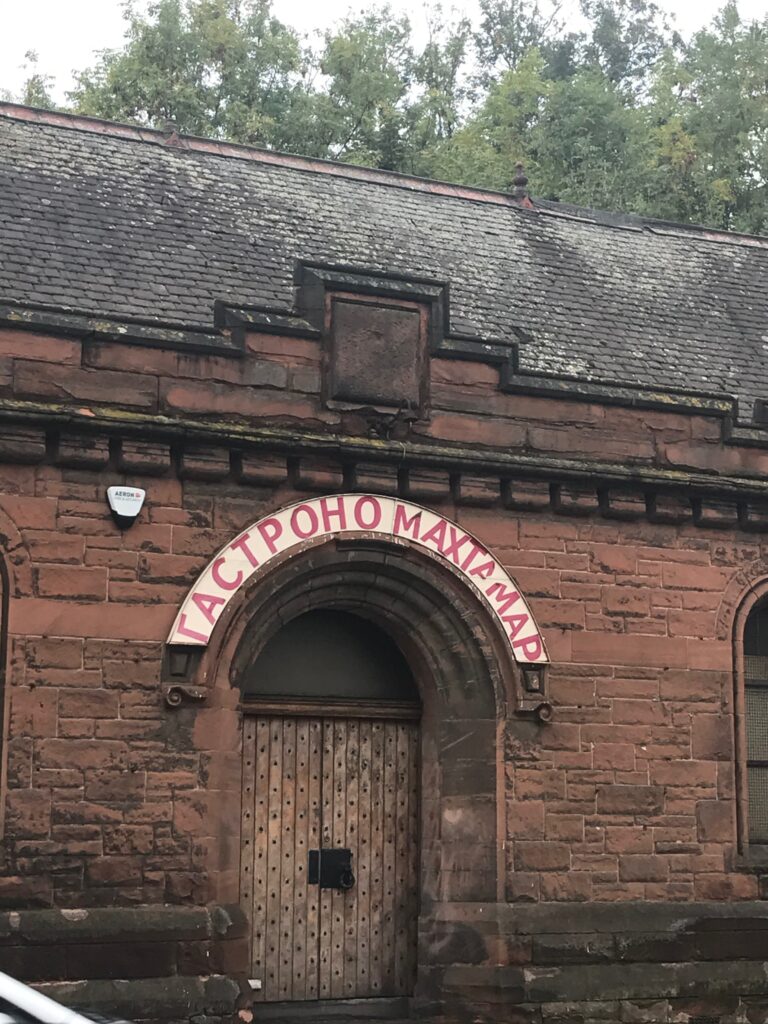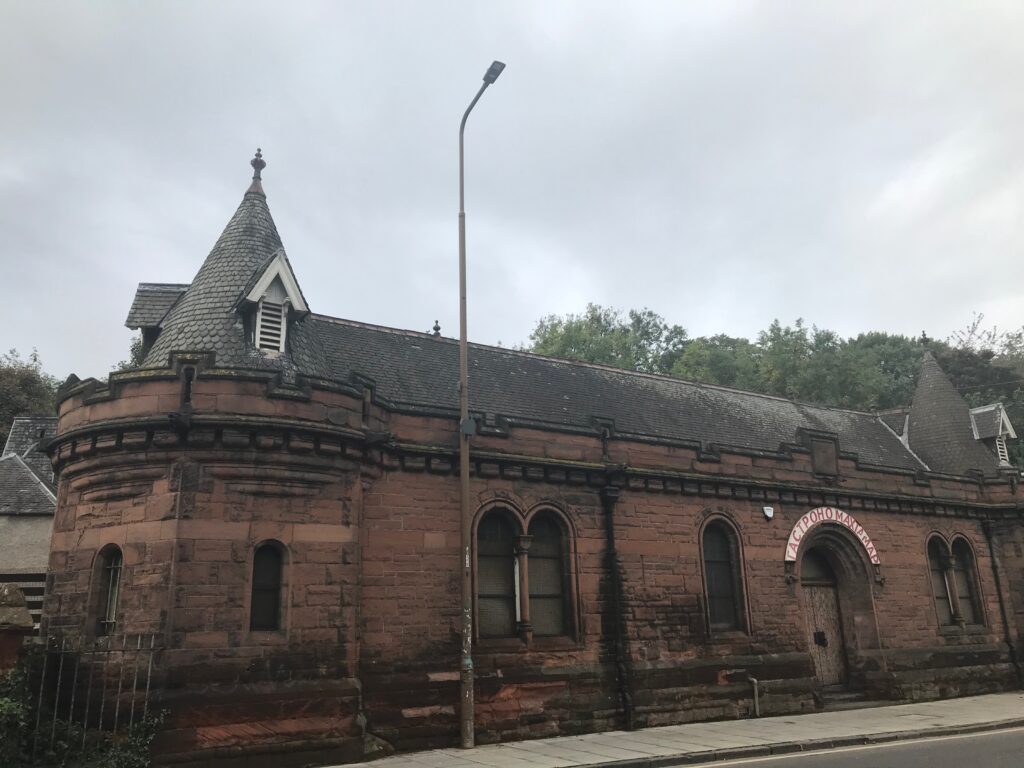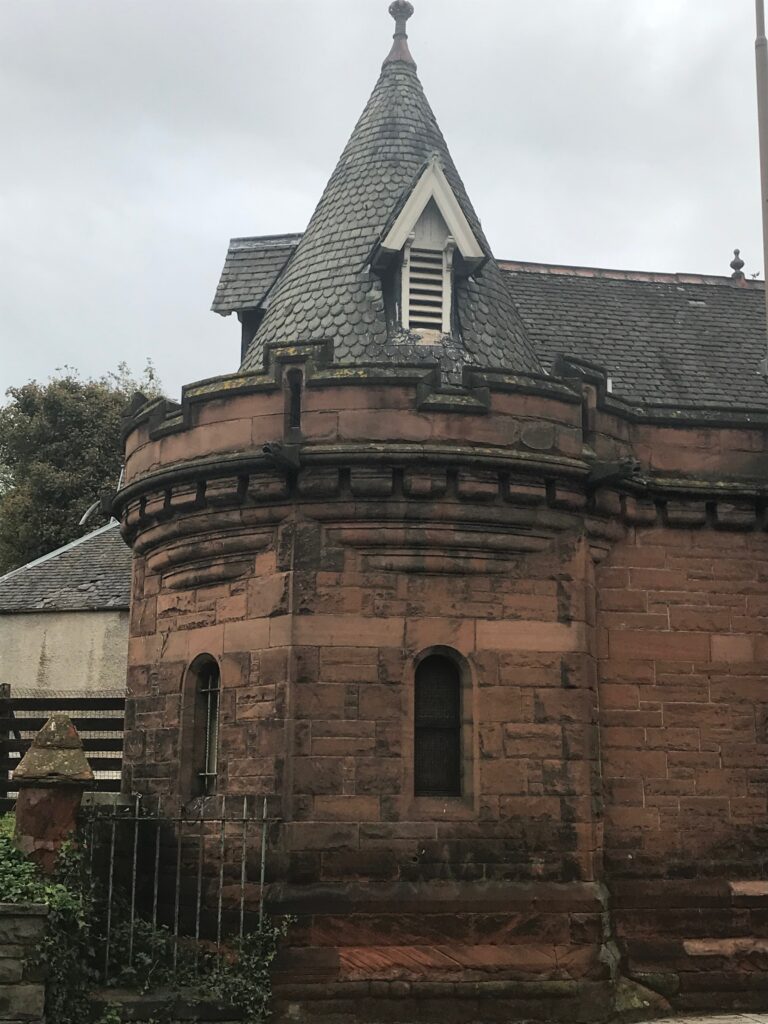 Next to it and very close to Holyrood Palace, the Queen's summer residence, I found this wee lovely tower: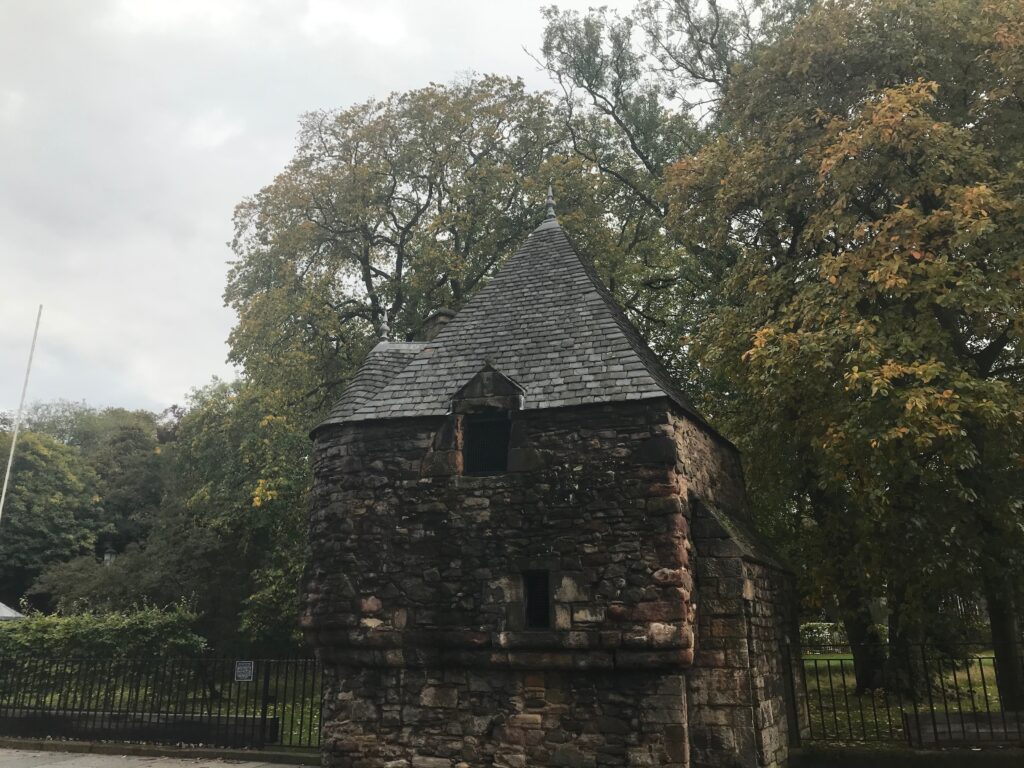 If you visit Edinburgh my advice always has been: use your feet. Especially in the old town which was build when people walked. You will discover so much more.
Calton Hill is worth climbing uphill. Here the view over the Firth of Forth towards Fife with the Isle of May on your right