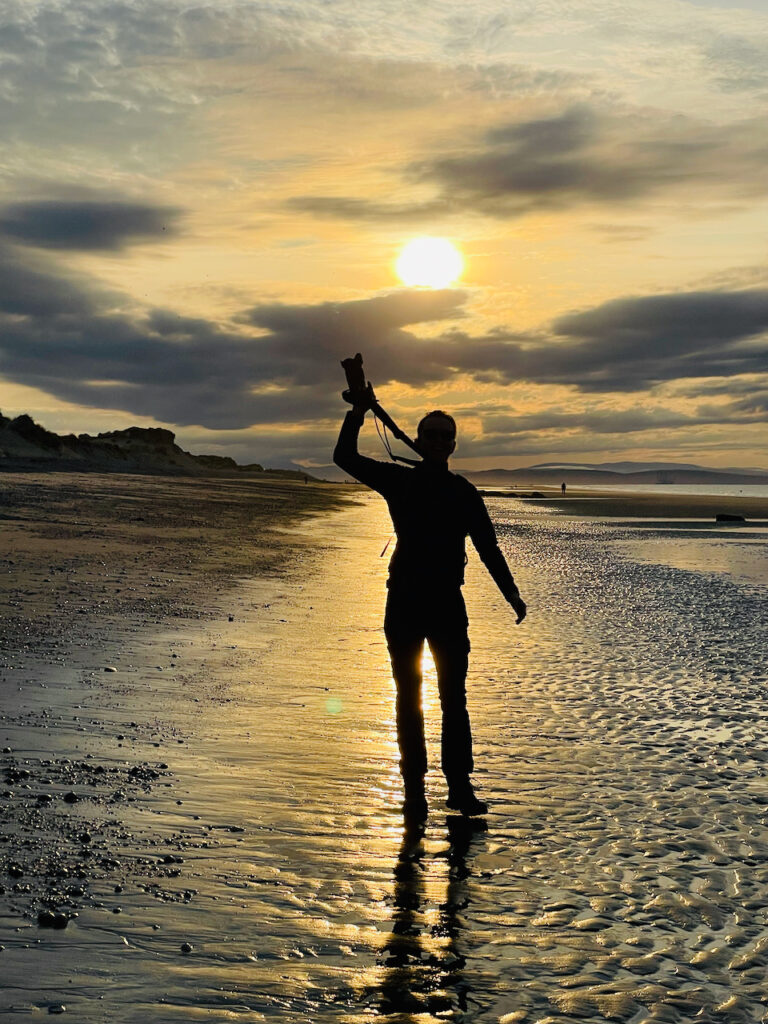 A week ago today I was on my last day of a wonderful retreat near and around Forres.
It was a fantastic experienced and coincided with a number of sensible life changes for myself. Since then I have not "taken a breath" (which is only partially true, I still practiced yoga and a little mindfulness every day). Life since has been a consistant rotation of sleeping, getting up, a yoga practice, work, eat, sleep… something we all know is neither healthy, nor practical and even less enjoyable. However, there is an end to that in sight and meanwhile it serves me as a weak excuse for not having reported back on the amazing time I was allowed to share with four other women:
Kim Grant from Visualising Scotland
Rebecca on the wing : Read her impressions of the retreat here: Day1 & Day2
Jen from Mindful Routes
Sam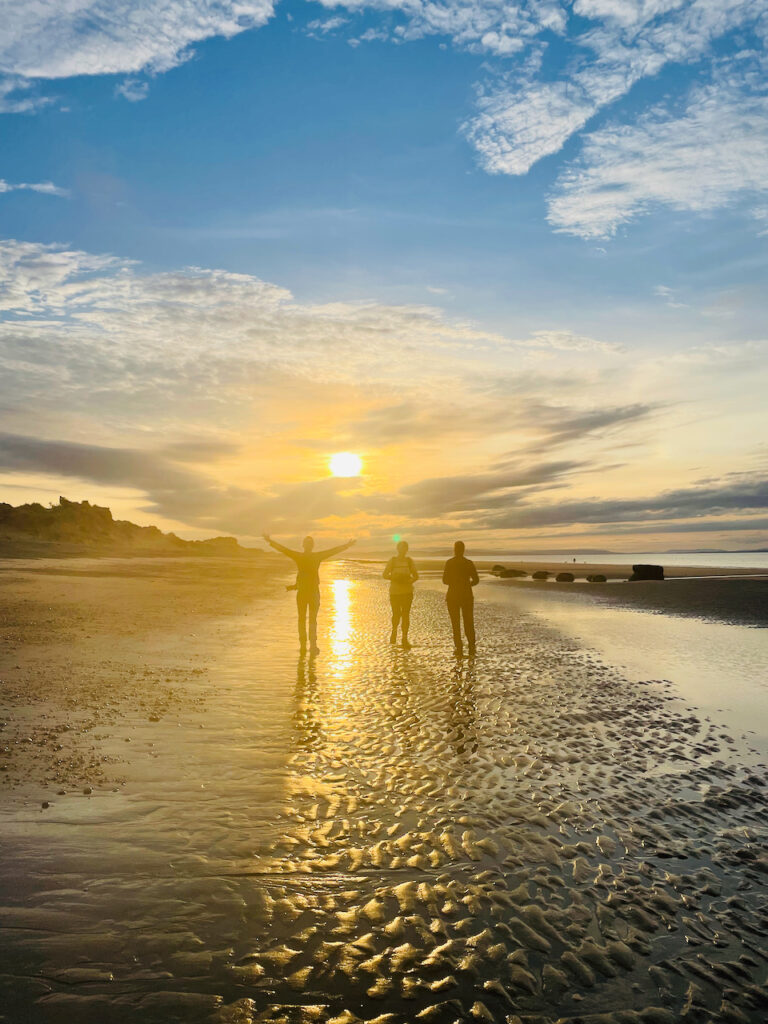 Day 1
We met a a park in Forres and walked into the woods to a small clearing with some picnic tables. Jen provided us with number of breathing exercises followed by some journalling of thoughts on what every one of us would like to take away from the retreat.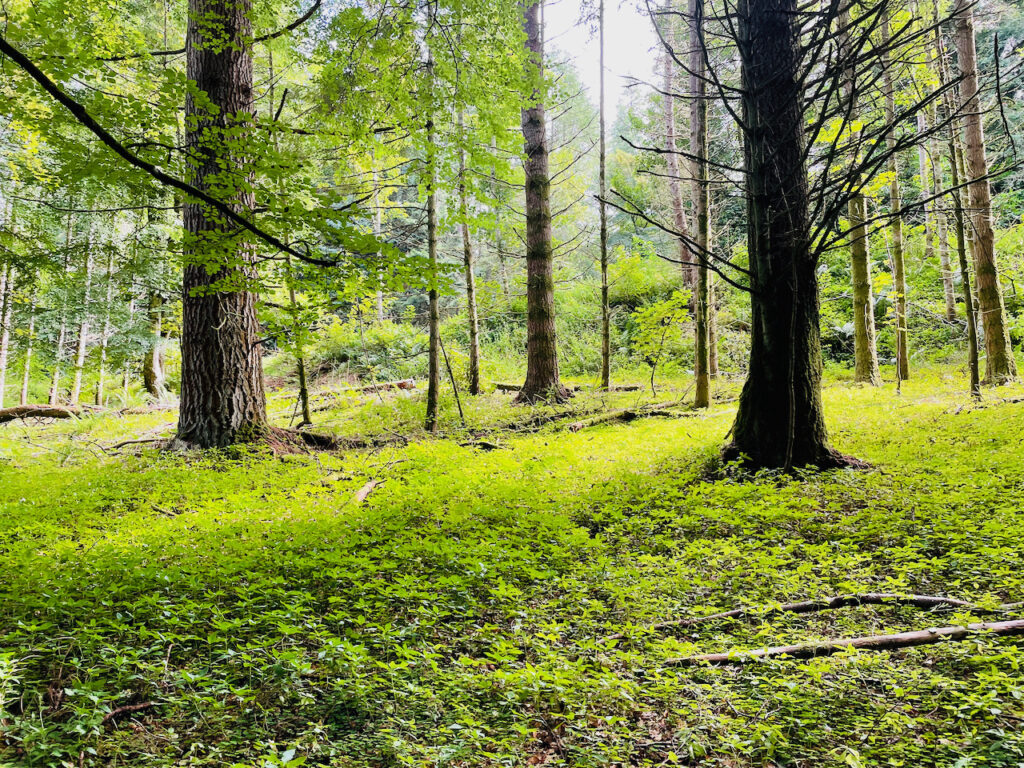 We took a gentle walk through the remainder of the park noticing some beautiful mushrooms.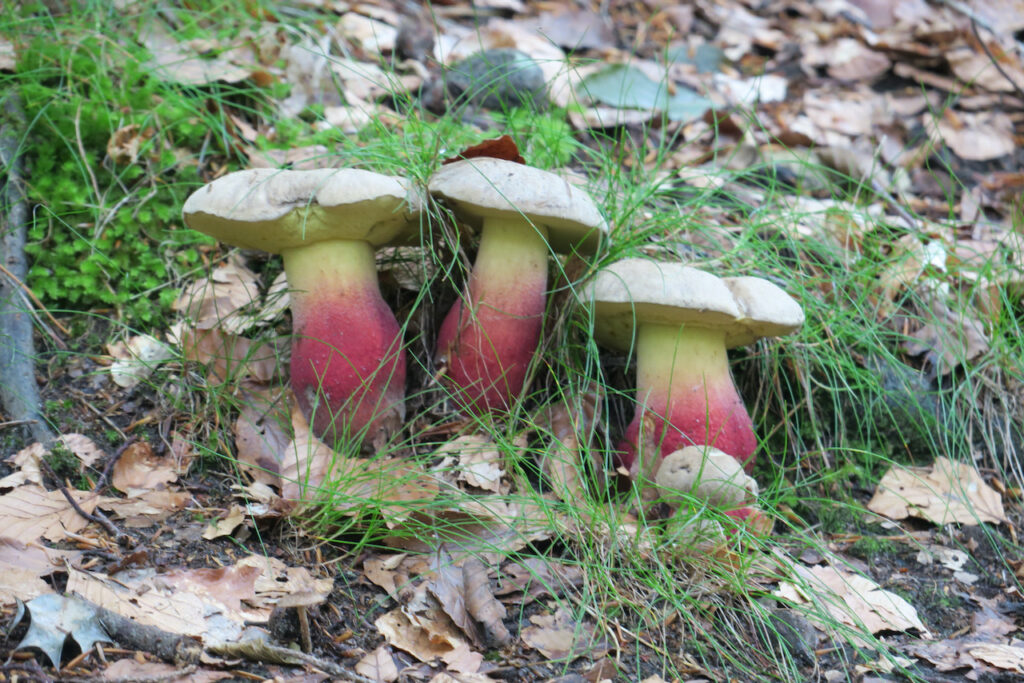 We continued on to Logie Steadings for some fabulous lunch and ventured off to another walk this time alongside the river Findhorn. Many photos were taken with very helpful hints and tricks from Kim. We also found time for more creative writing and just emerging ourselves with the nature surrounding us. What a wonderful place!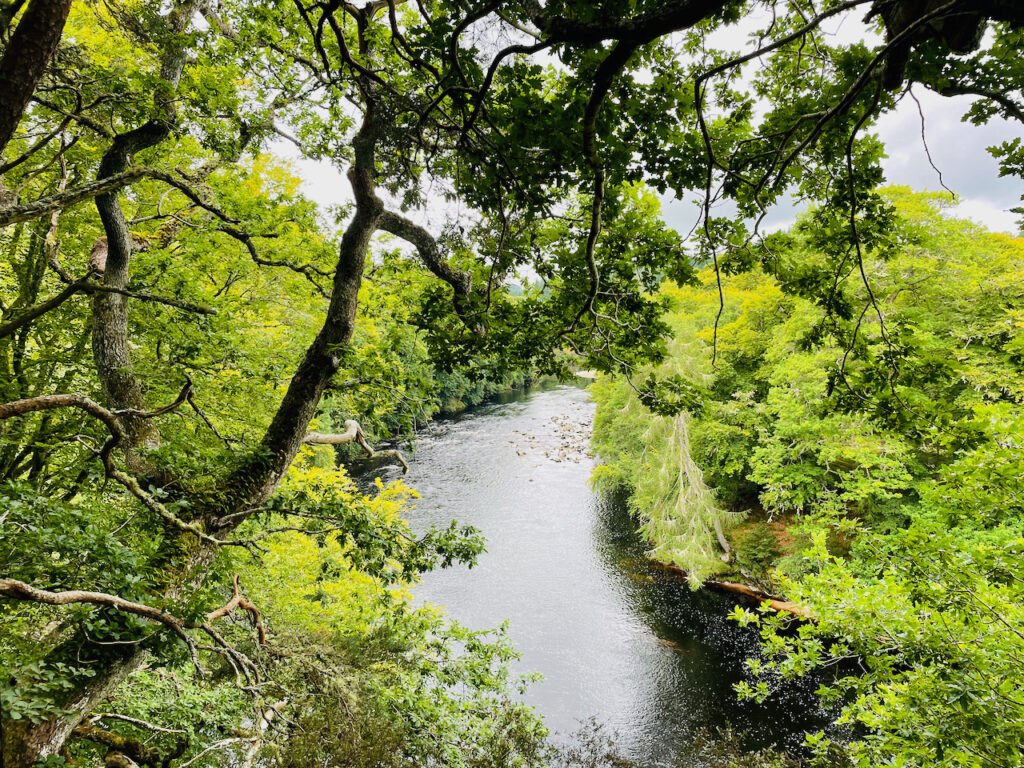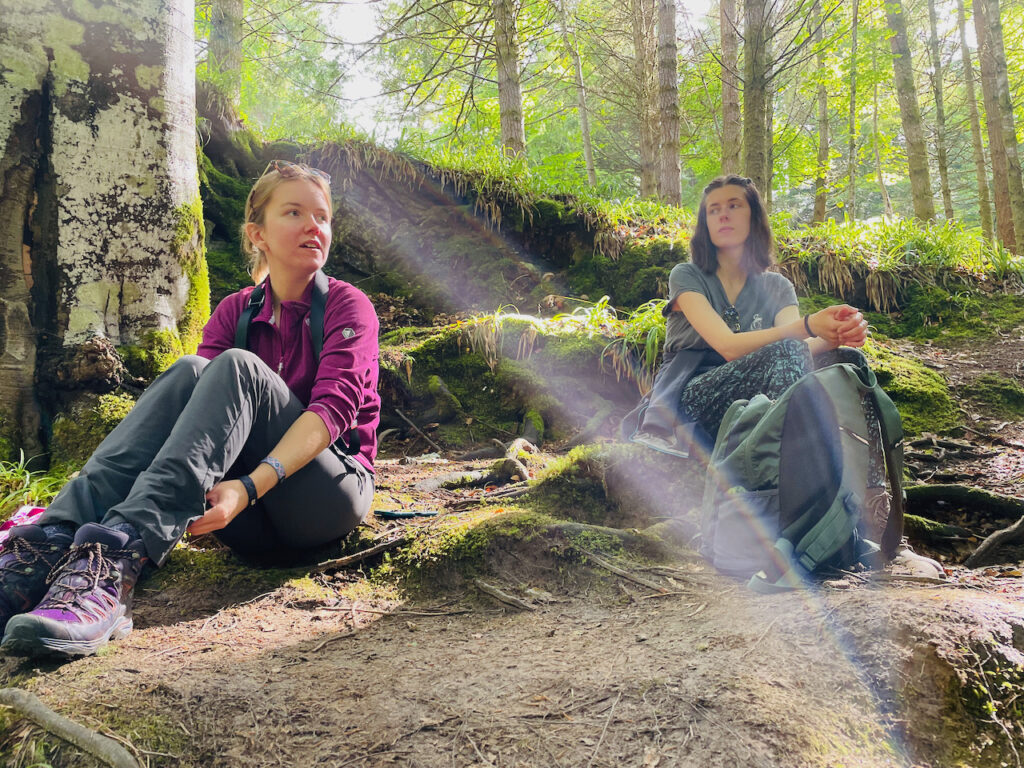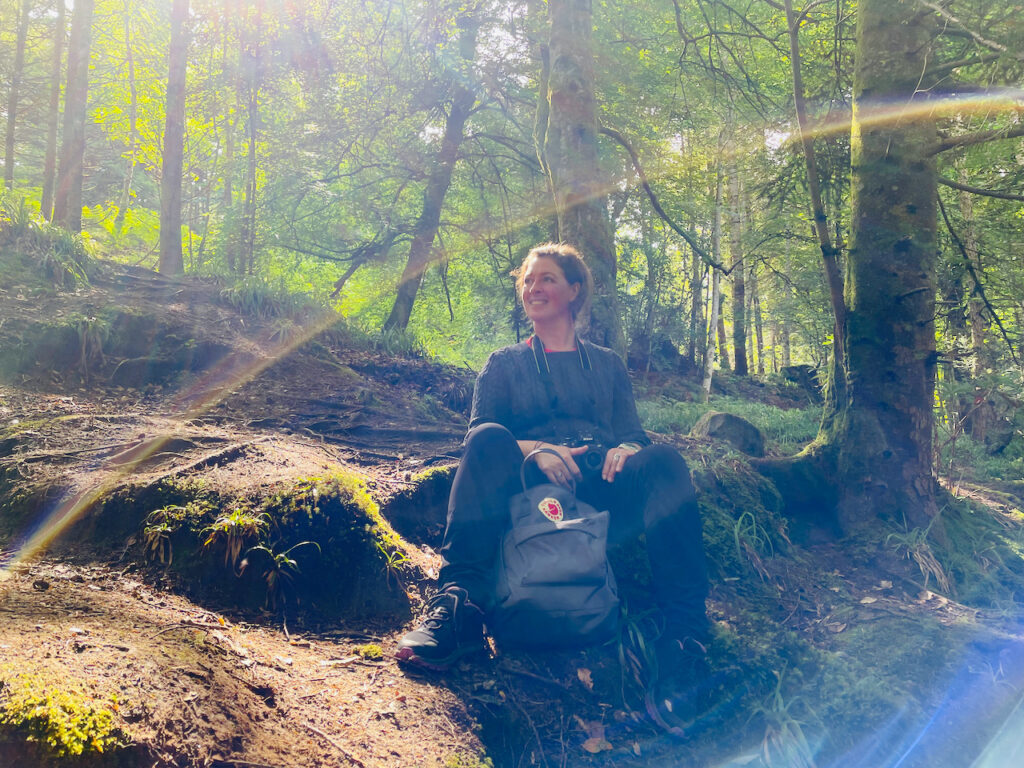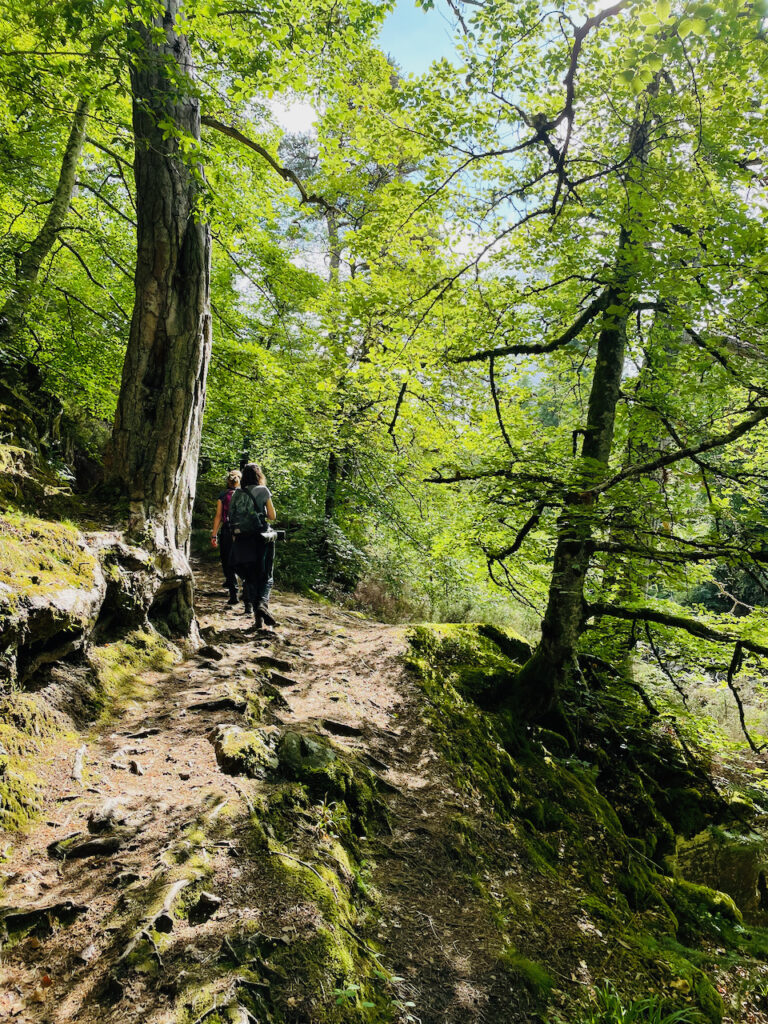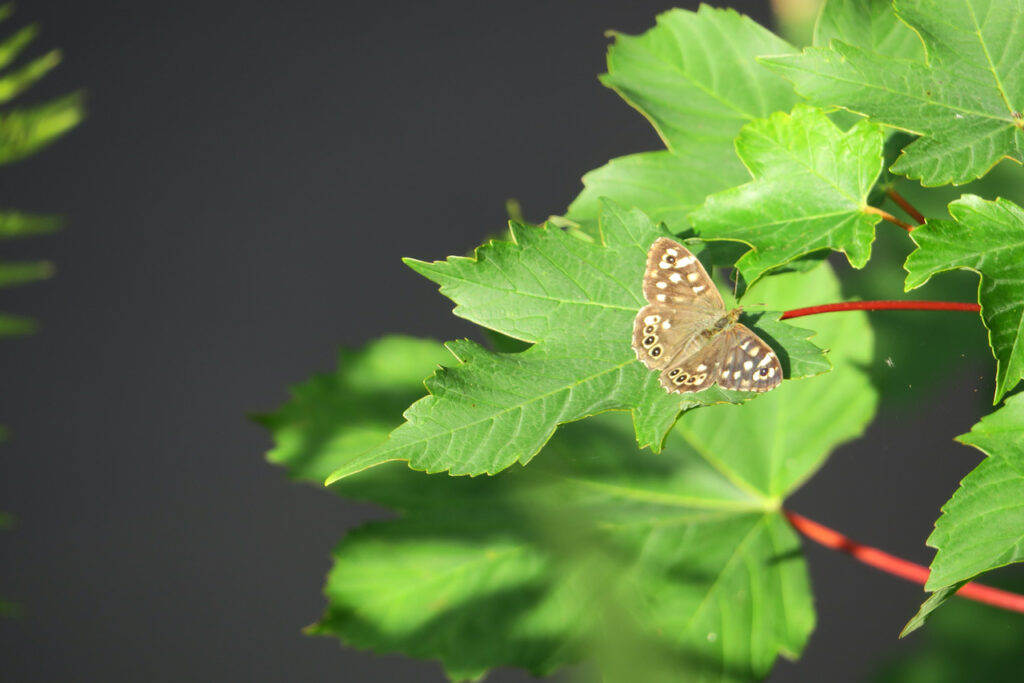 We split up for a wee break which allowed me to settle into my most wonderful accommodation "The Bothy" run by Fiona & Brendan and made even more welcoming by their lovely dog "Bracken"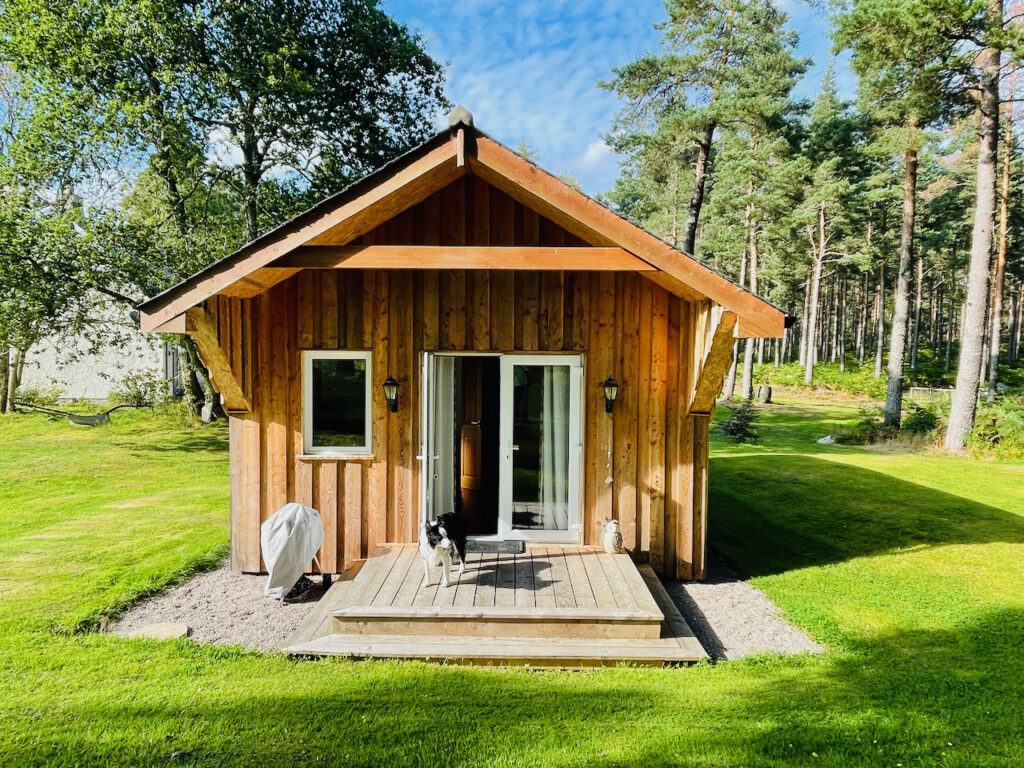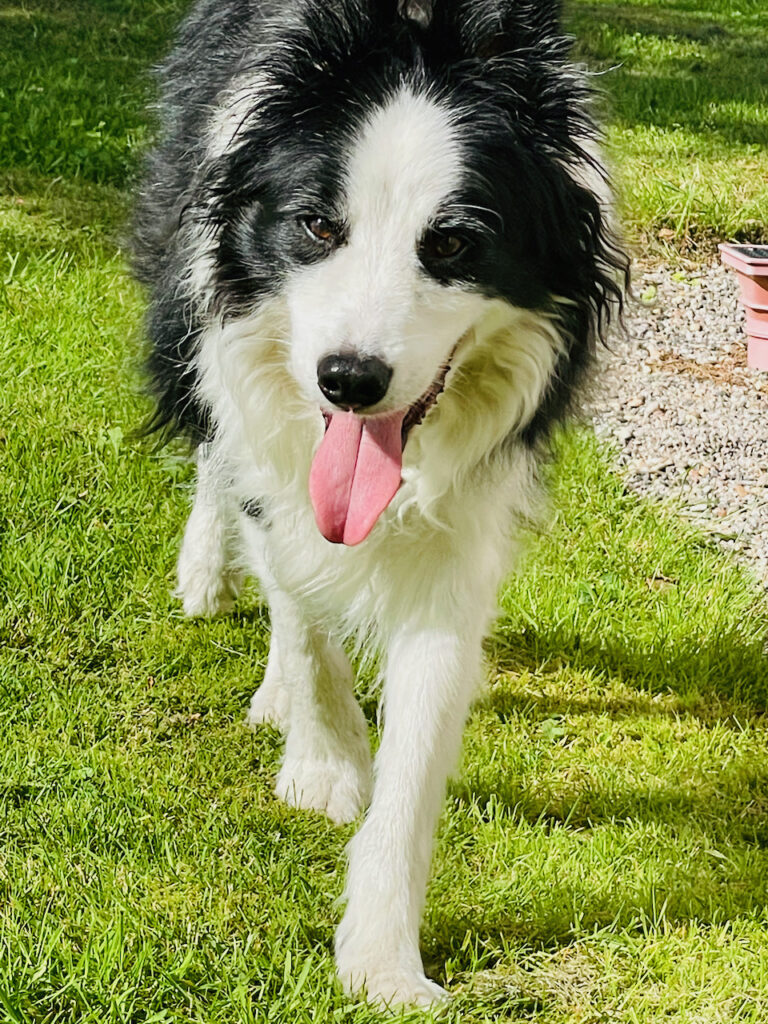 We met up at the beach all of us equipped with swim suits – just in case we were brave enough to jump into the sea.
Kim guided us along this most beautiful coastline encouraging us to turn our attention once again to the little things.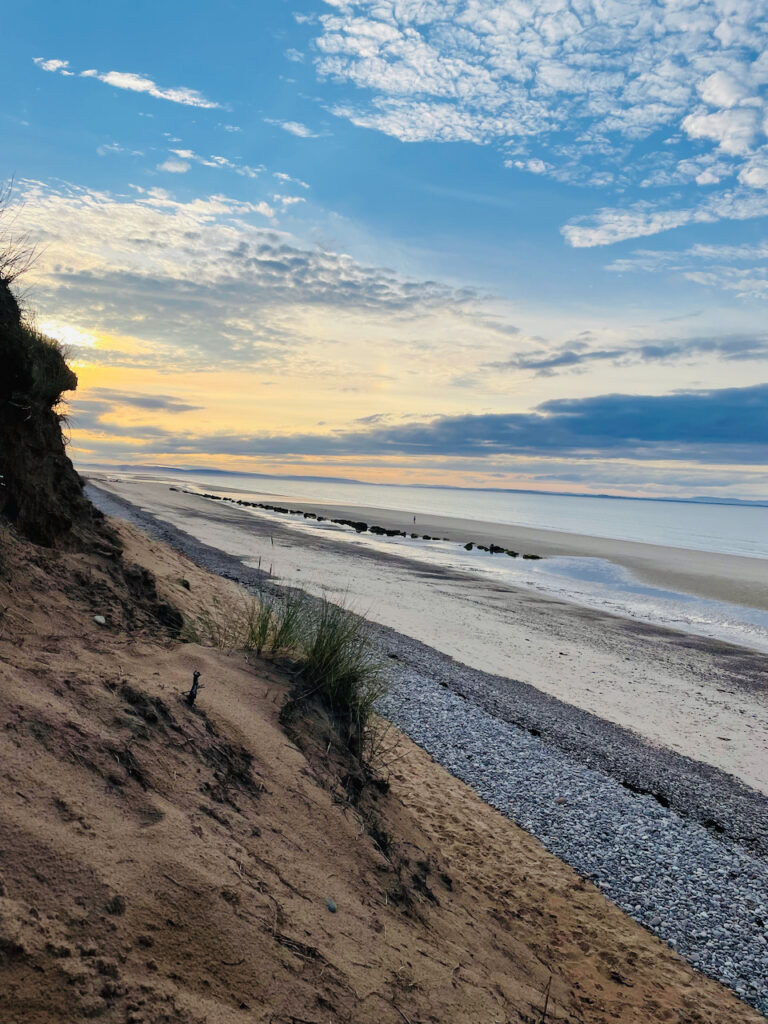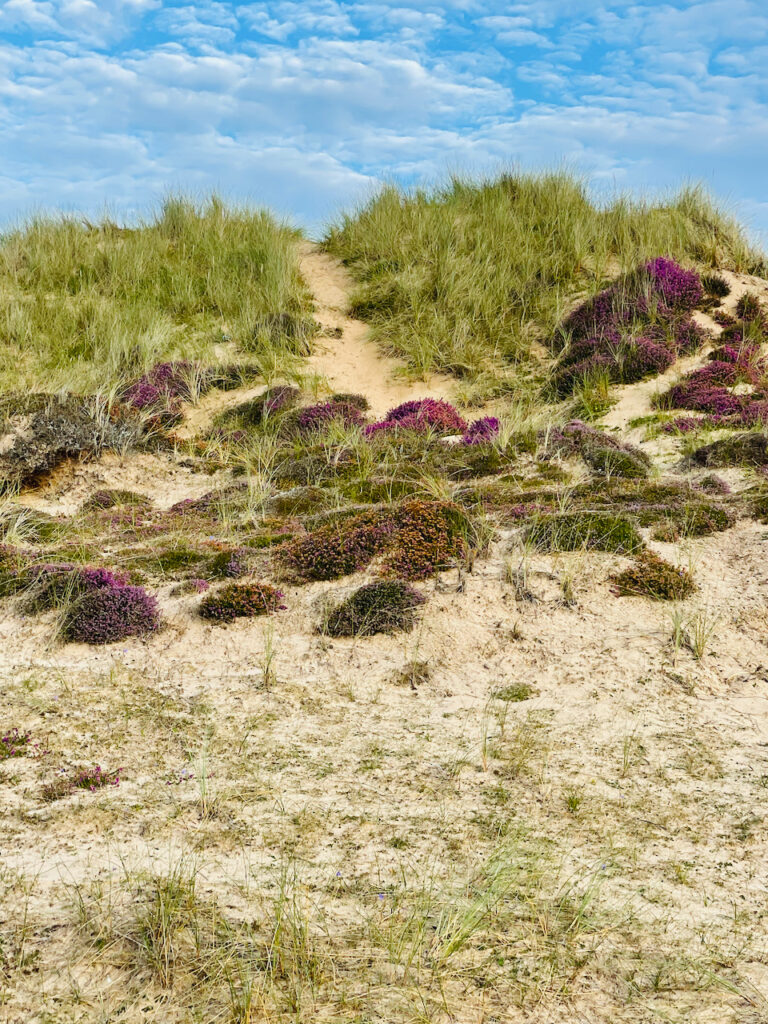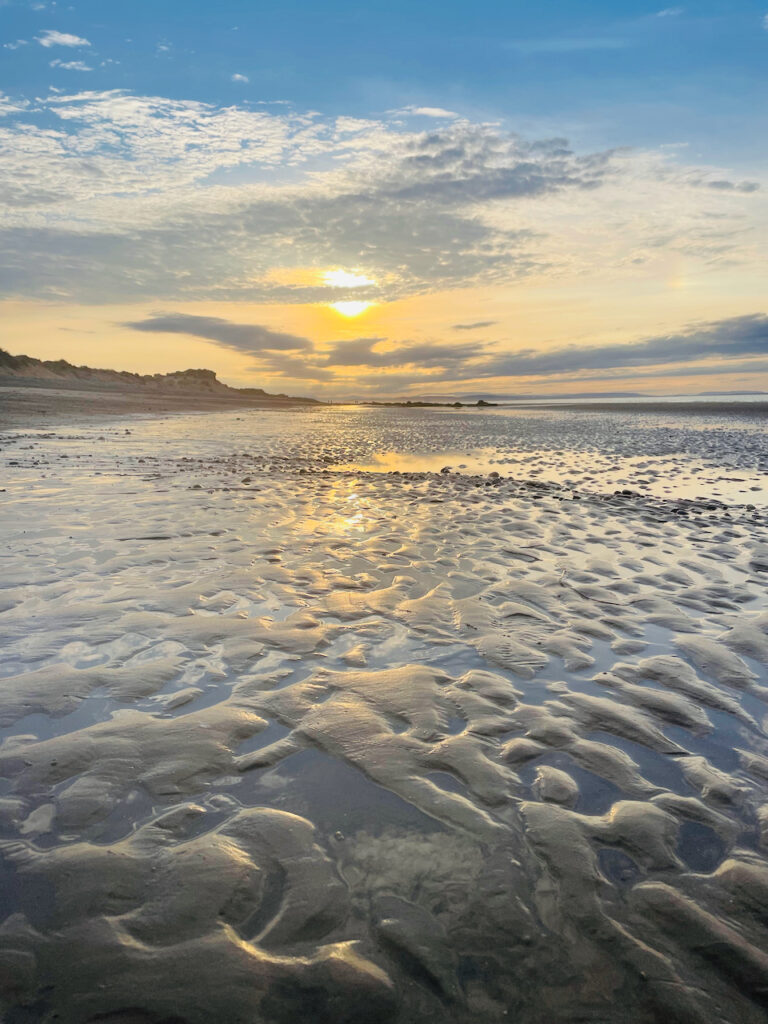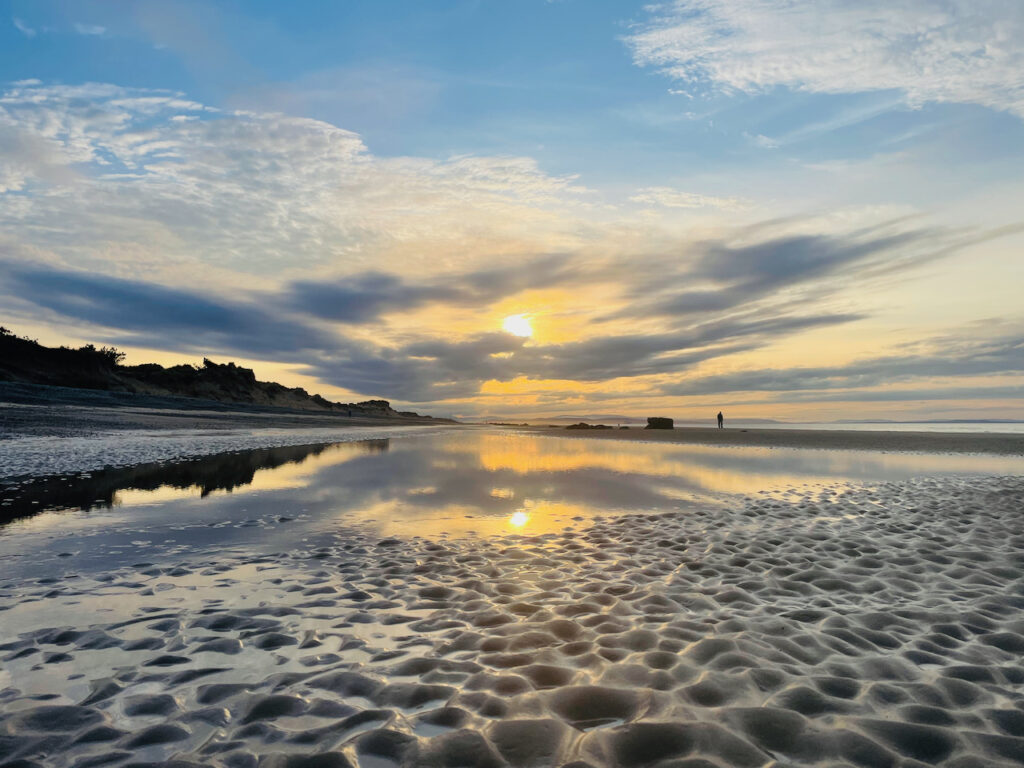 I had been walking barefeet and when the sunset had settled (or so we thought), four of us went swimming while remaining Sam used the time to snap some amazing sunset shoots.
Please also Rebecca on the wing's blog for her take on our first day.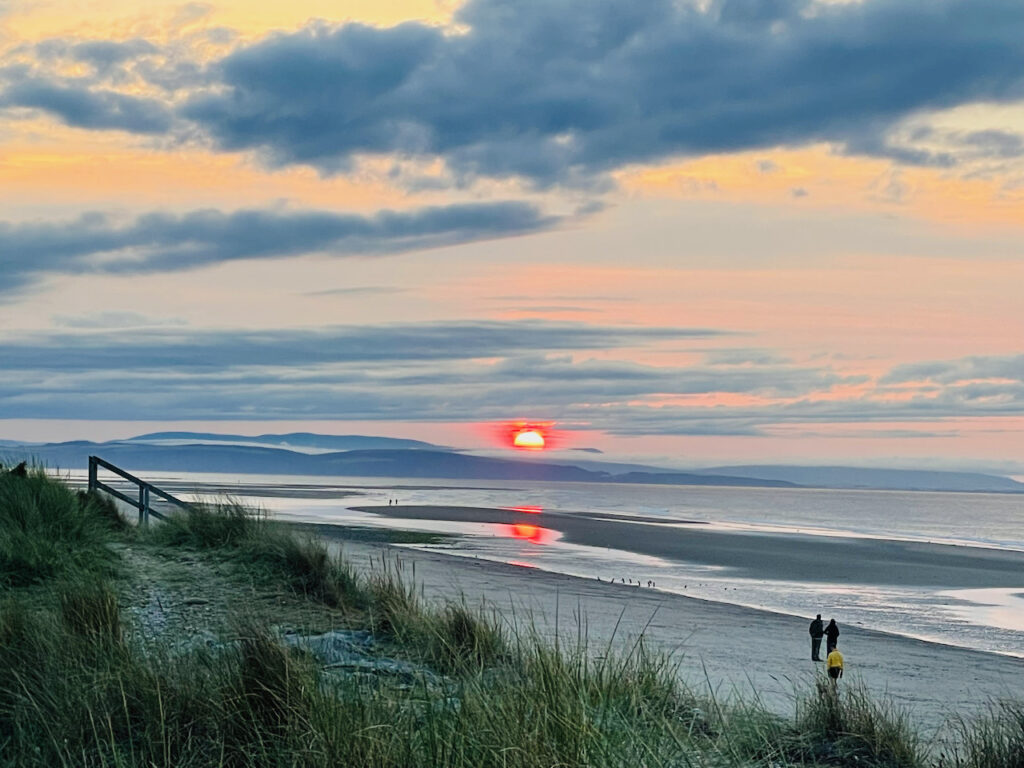 Day 2:
We started again in a park/woodland at Burghead with a walk lead by Rebecca tuning us into the different bird songs and traces of wildlife within the woods. When I was asked by Kim later what my highlight of the day had been I answered without a second thought: "Capturing a grashopper". It is the little things that matter. I did add at least another three things afterwards including a gorgeous swim with Rebecca at Burghead.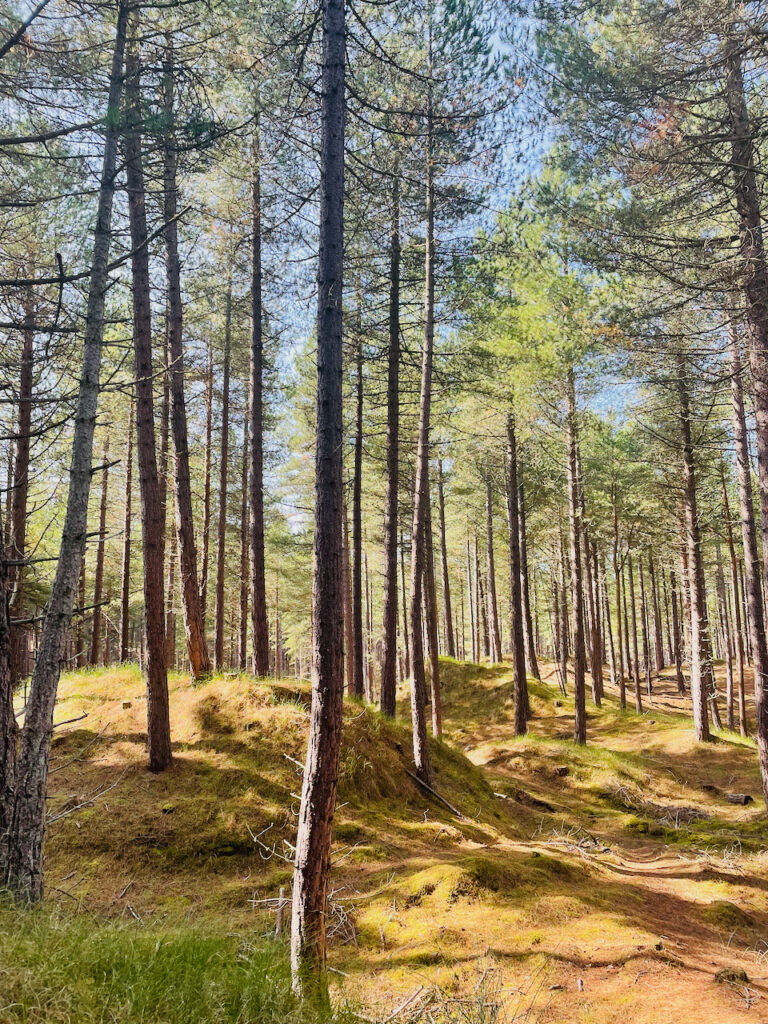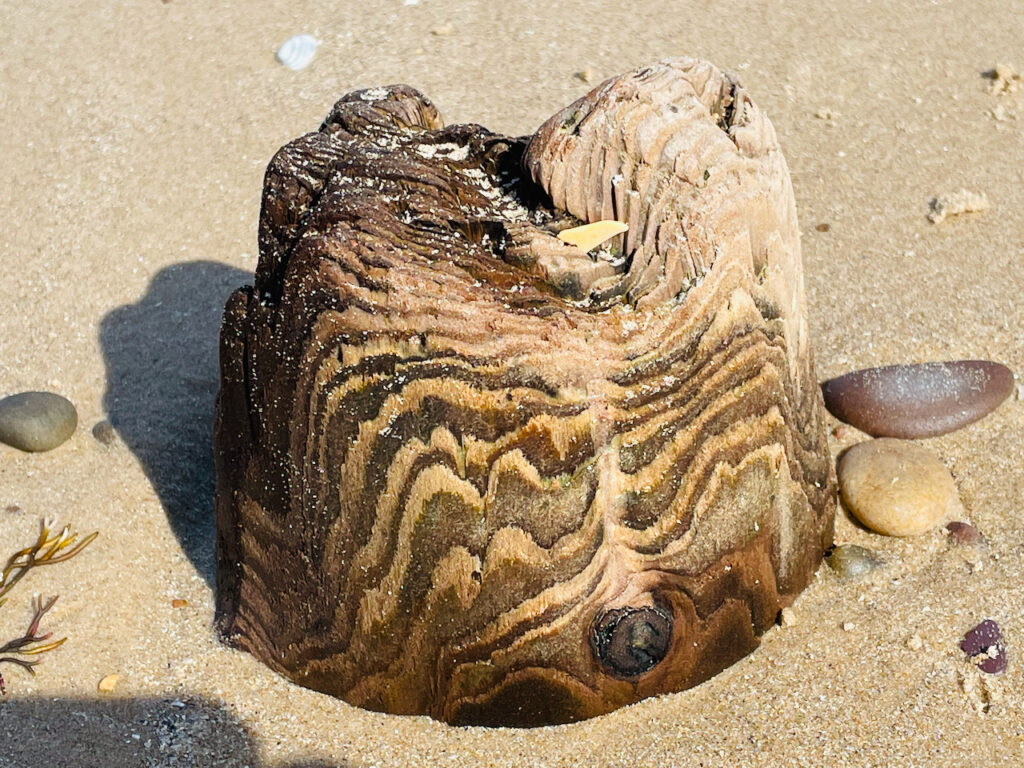 For lunch we aimed to spot some dolphins but failed. But again what a fantastic spot we found ourselves in: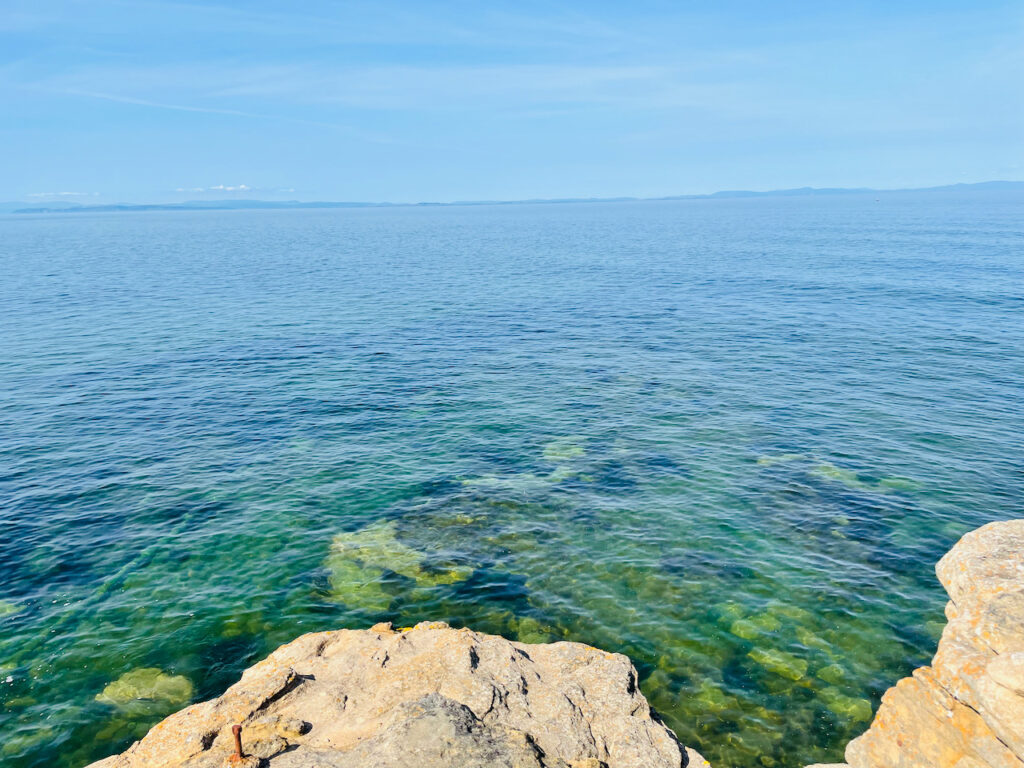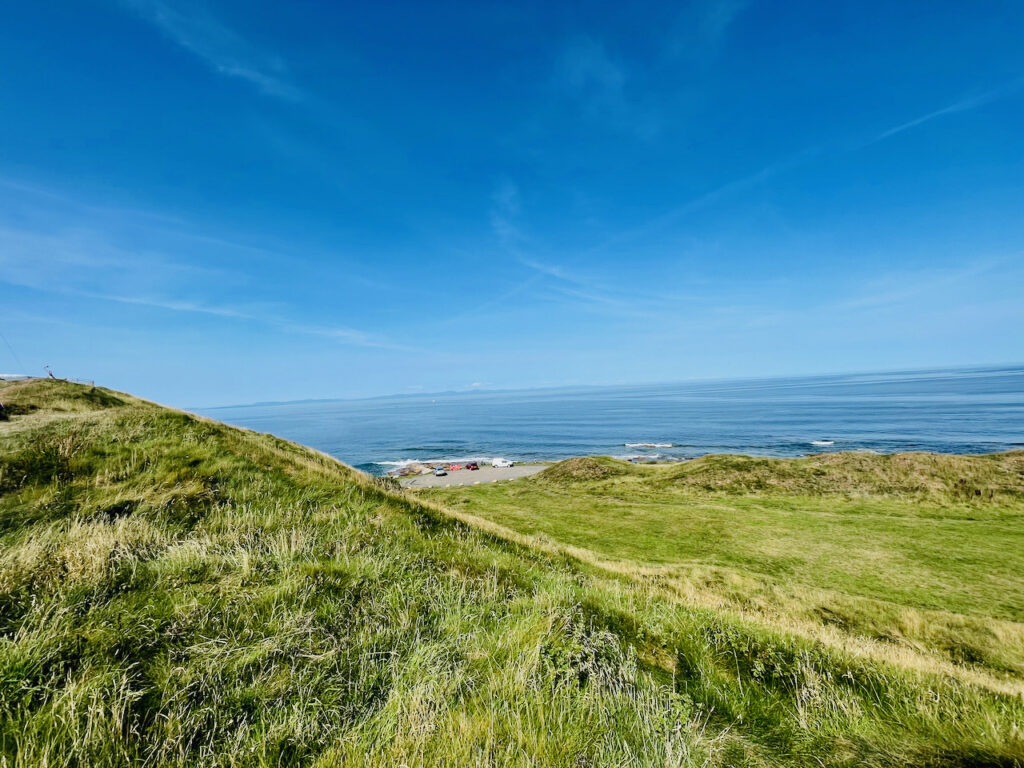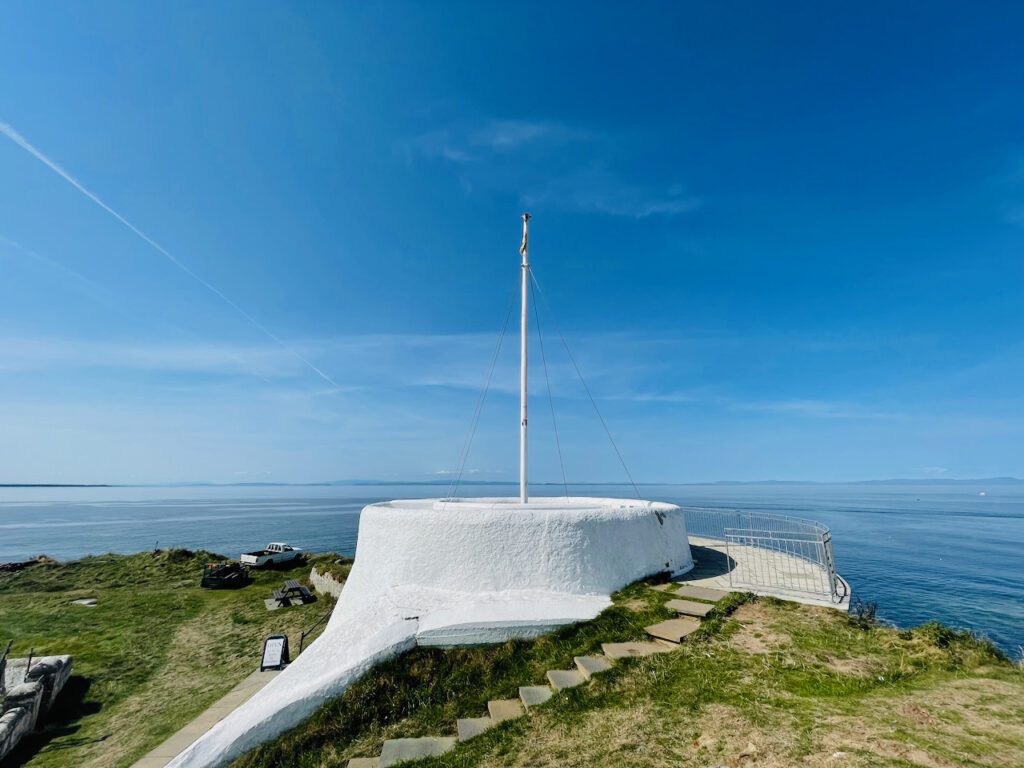 The evening session took us to Hopeman and a walk along yet another stunning coastline. Kim stopped at a puzzling rock formation and invited us to explain it in writing which was anything but easy, very intriguing and satisfying.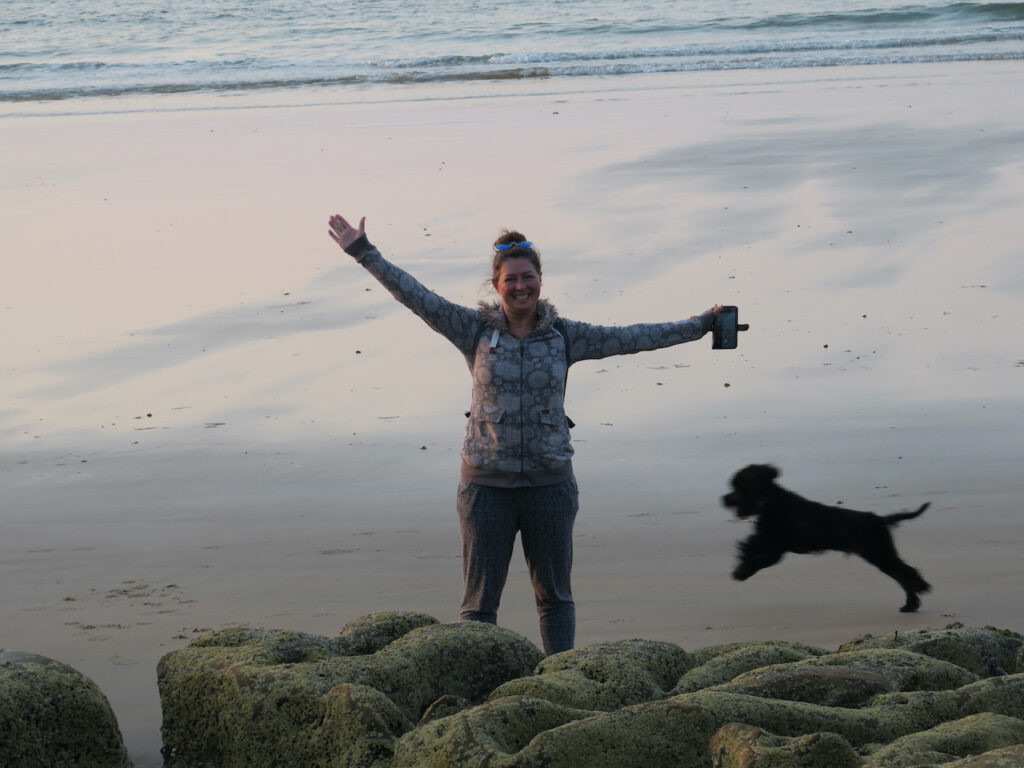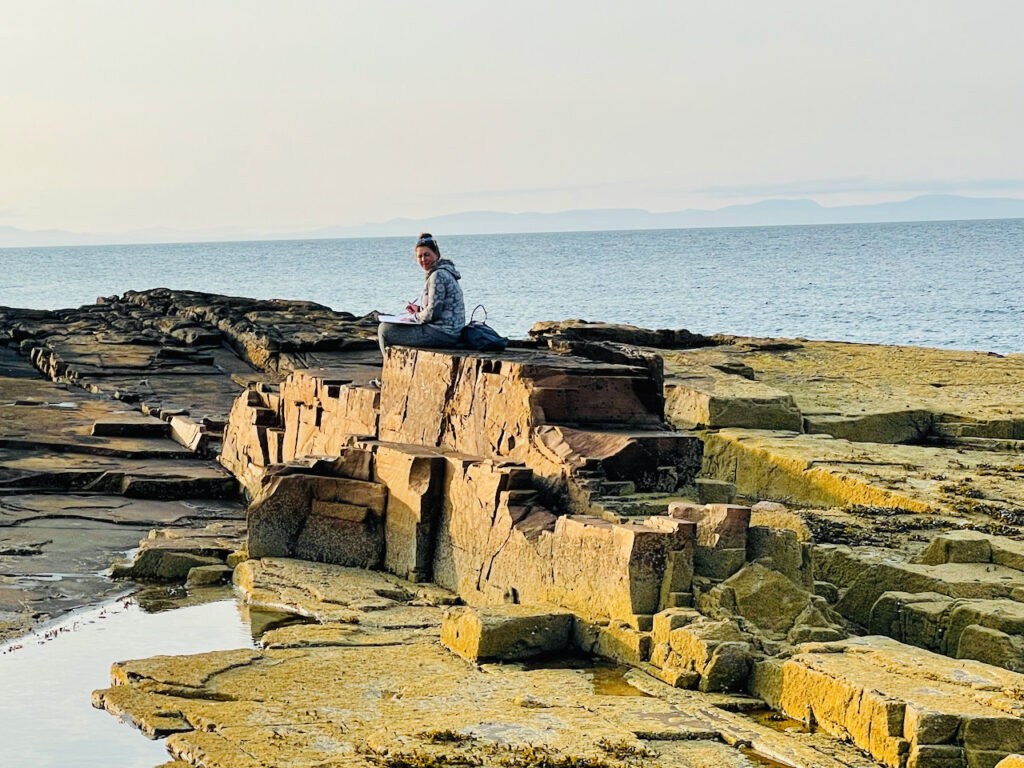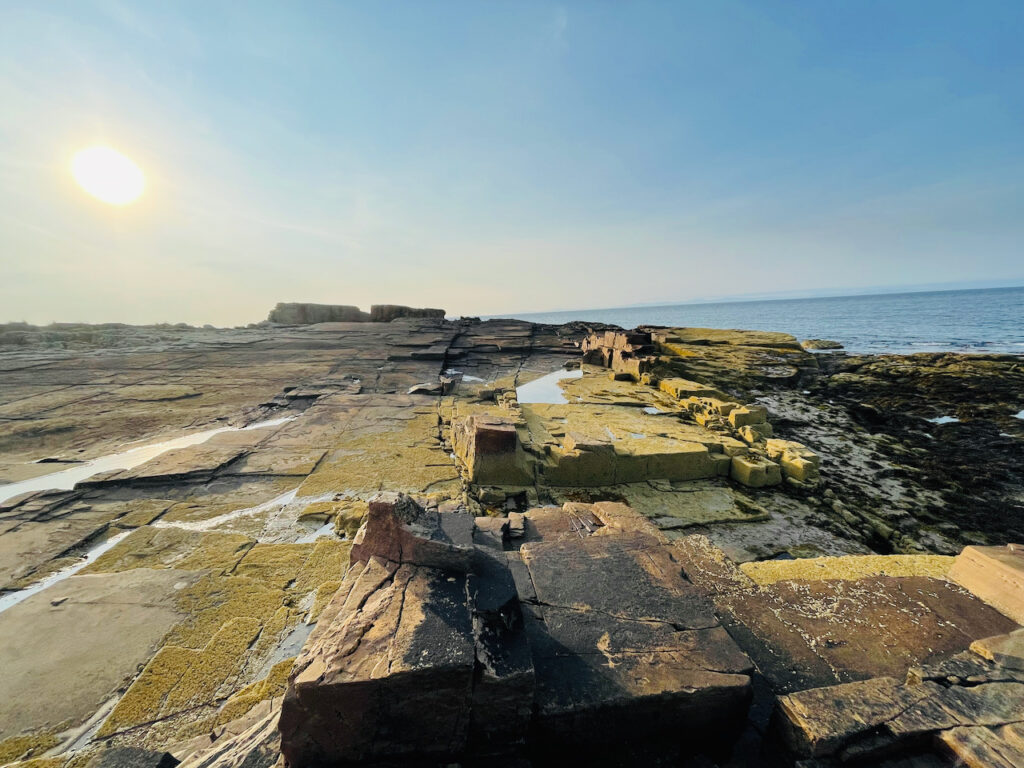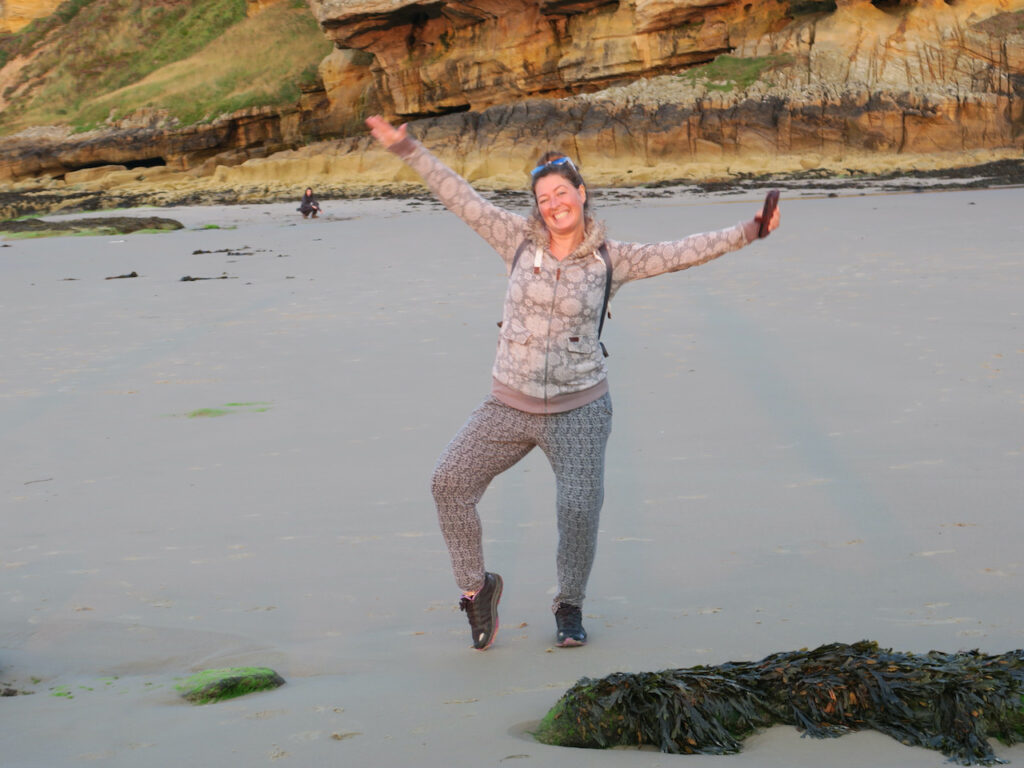 We stopped at Cove Bay for sunset and more creative writing as there was so much to discover: caves, holes filled with sea water and many maritime creatures, such a starfish (close to me heart for known reasons)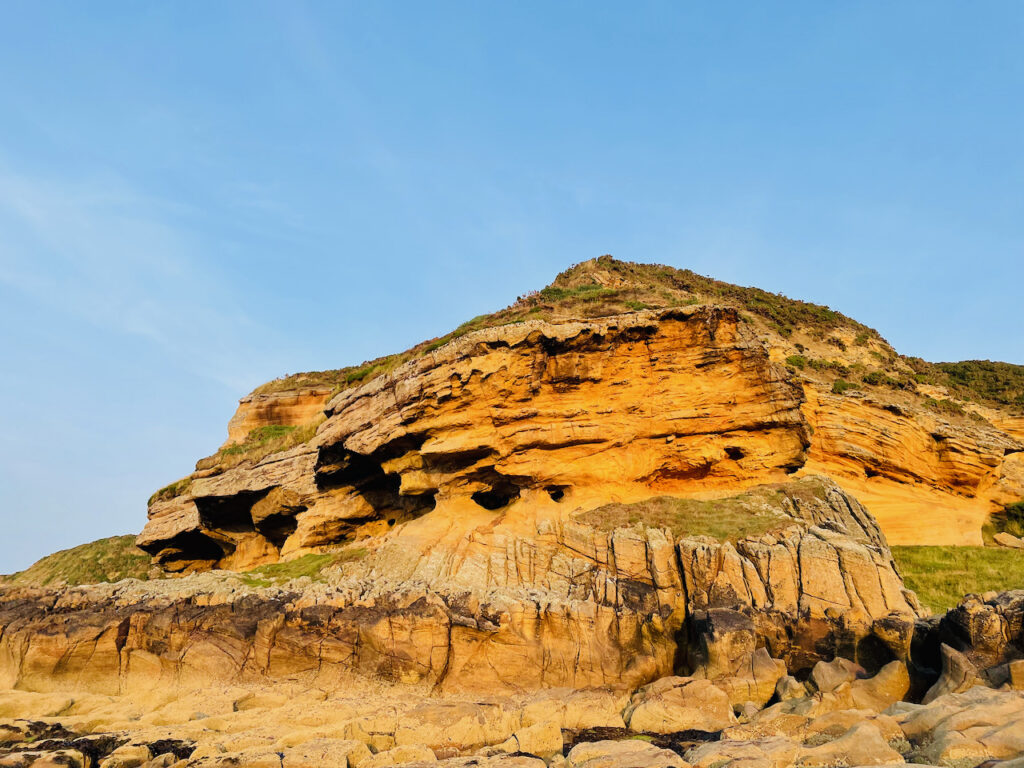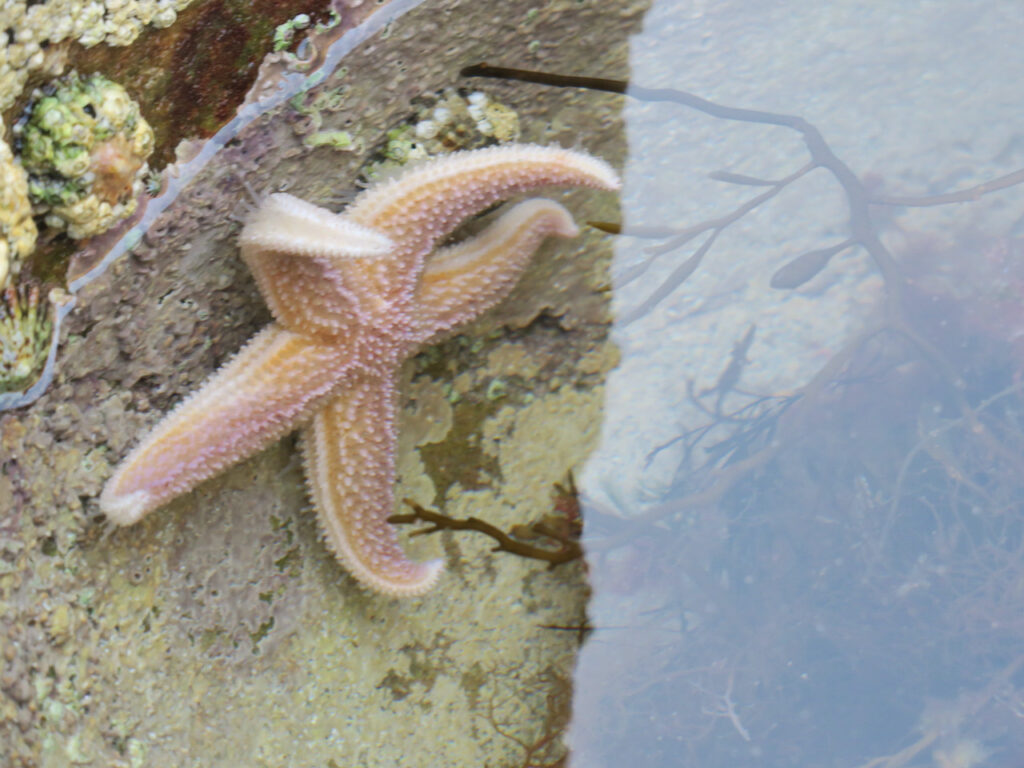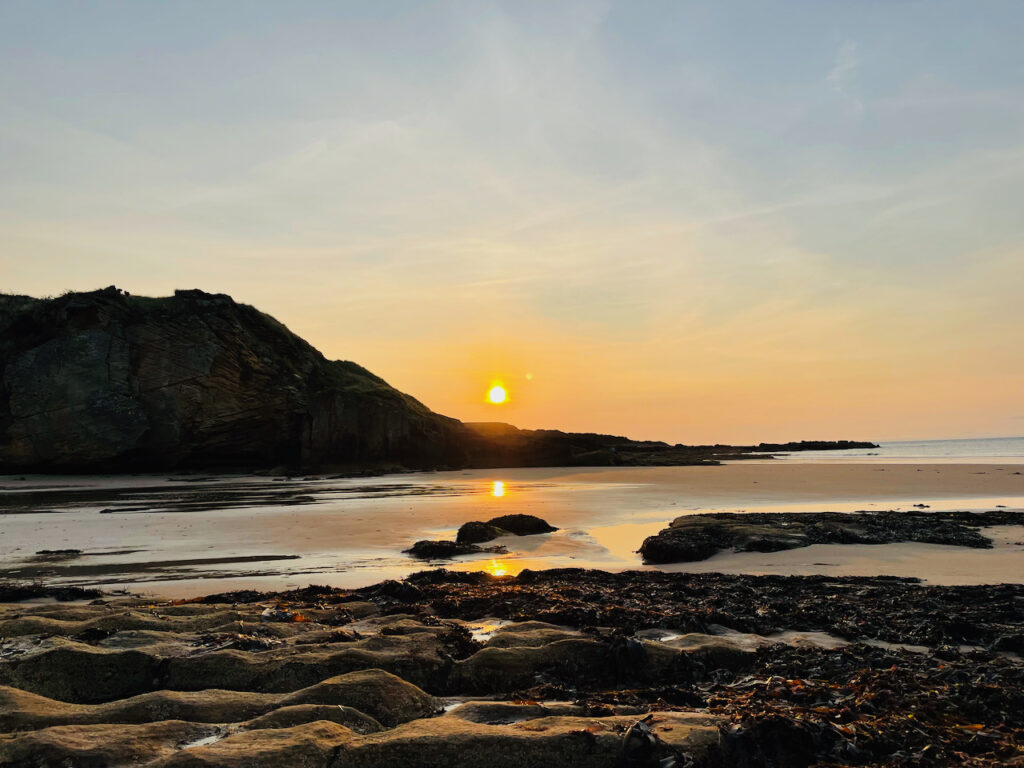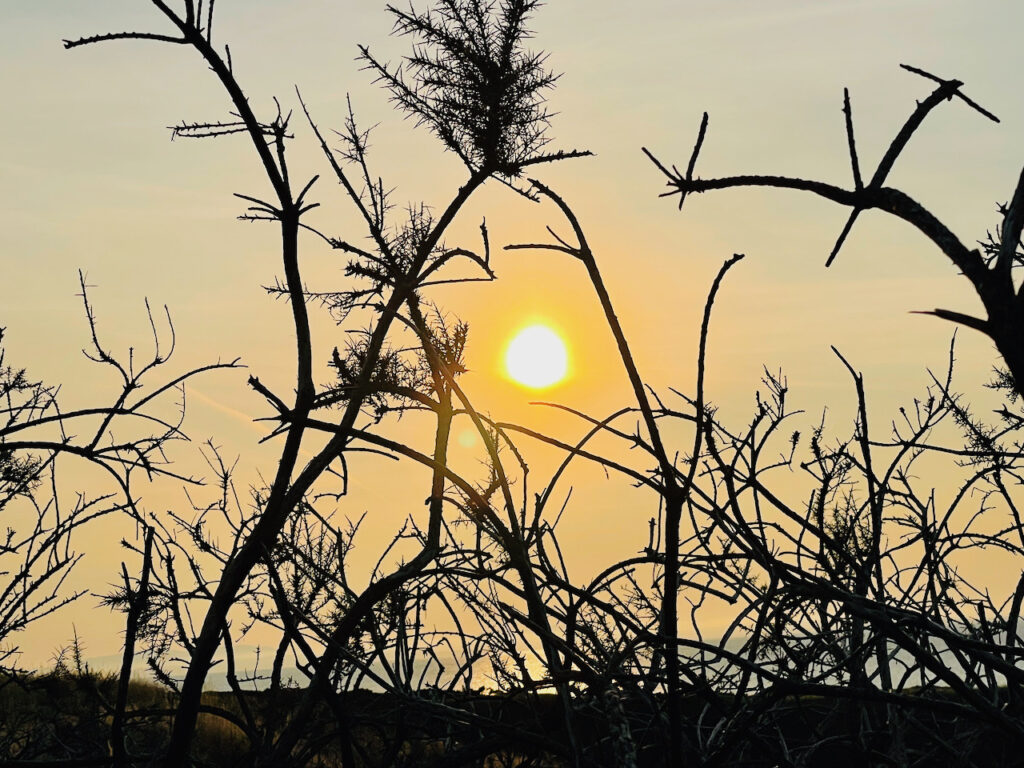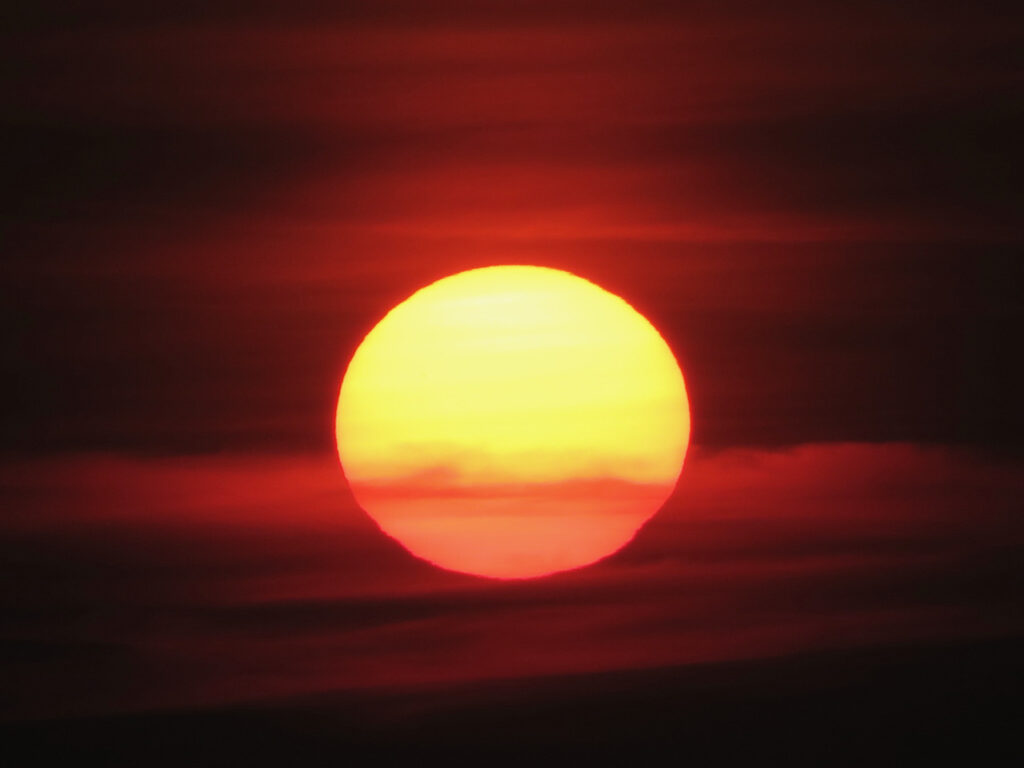 Day 3
We met at Burgie Aboretum Woodland Garden on a rather dreich last morning, which provided us with an entirely different backdrop to our retreat as we had the most hot and sunny summer weather the two previous days. As often at this time of year in Scotland the sun eventually managed to burn the mist away and we did have another hot day in the end. For the purpose of creativity and photography this changed atmosphere is reflected in the pictures bringing out the colours of flowers more radiently.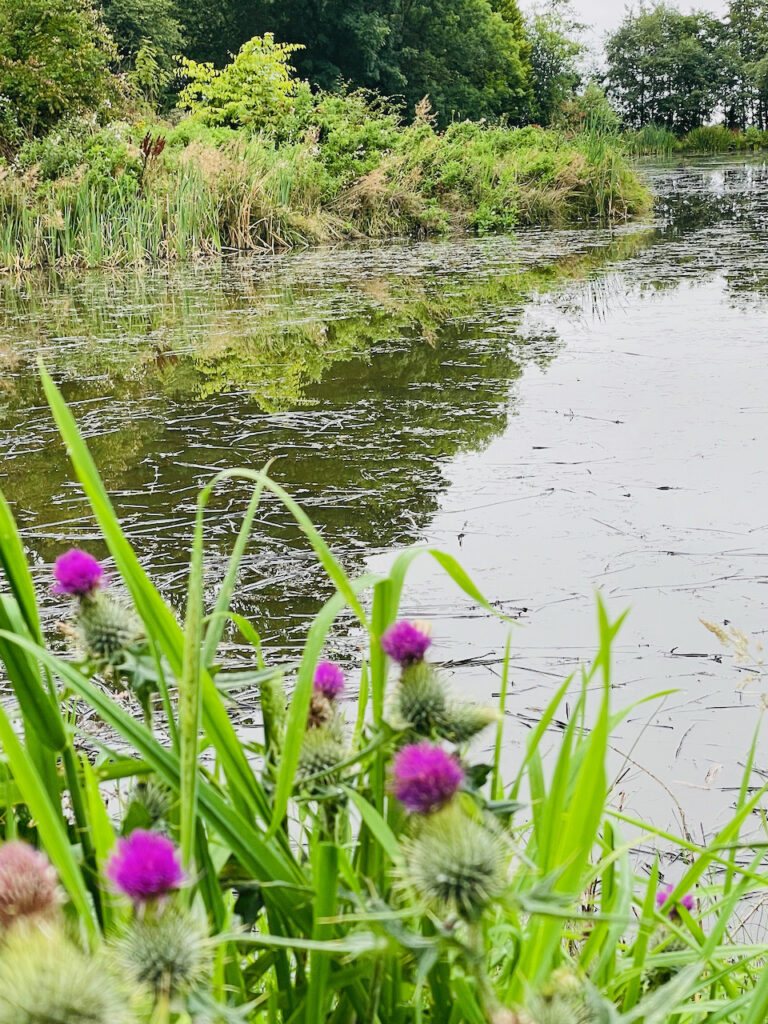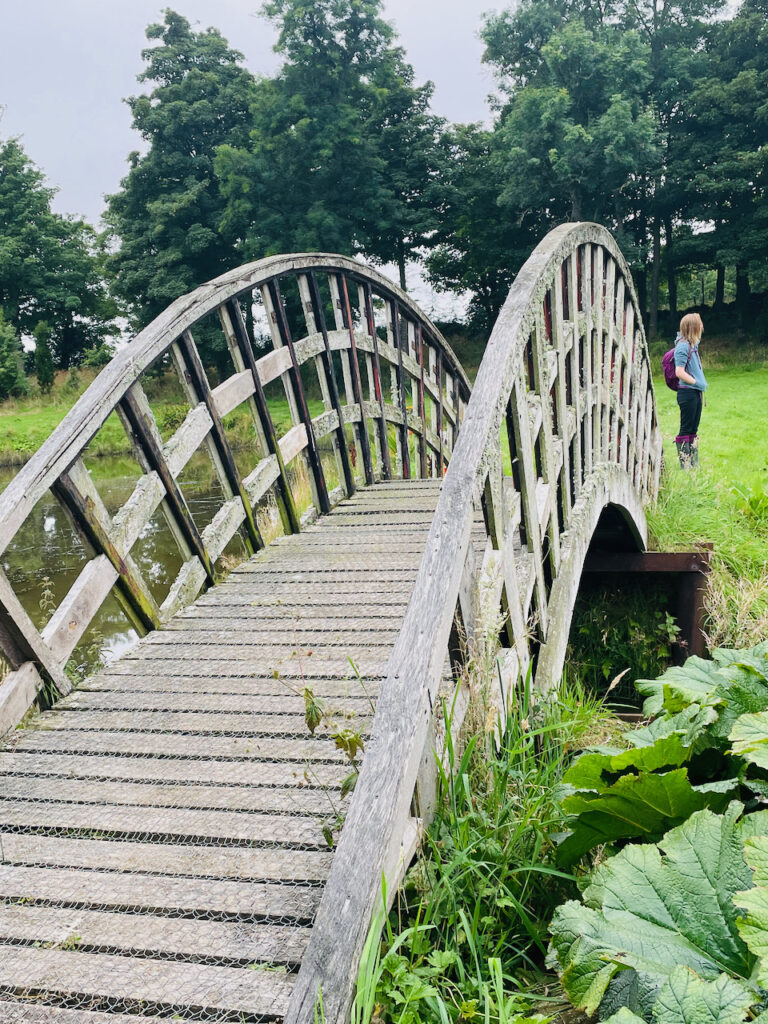 We spent the afternoon focussing on macro images and for that purpose moved to another nature reserve where we were joined by Jen who engaged us in more breathing exercises and creative writing to reconnect with the intention we had set for ourselves during this retreat.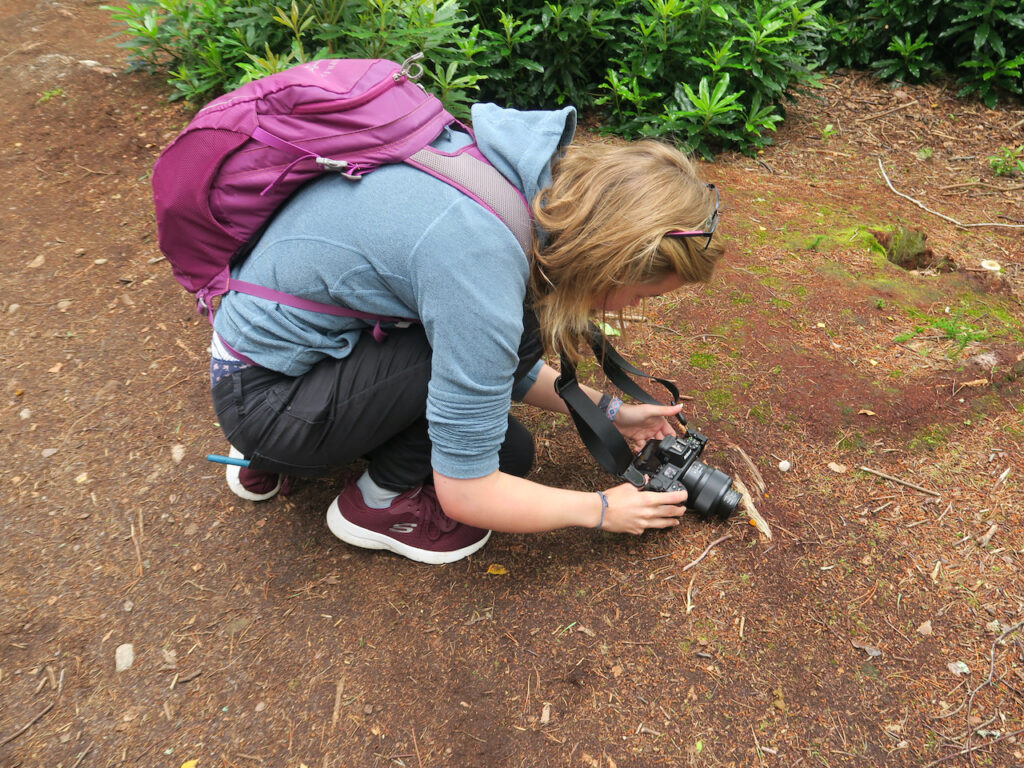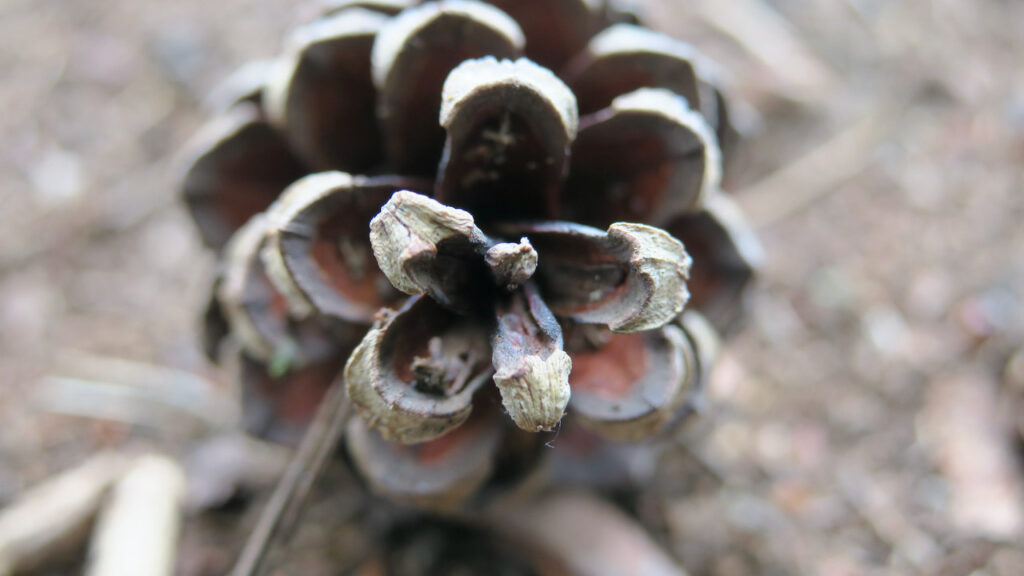 We concluded with day with a lovely meal!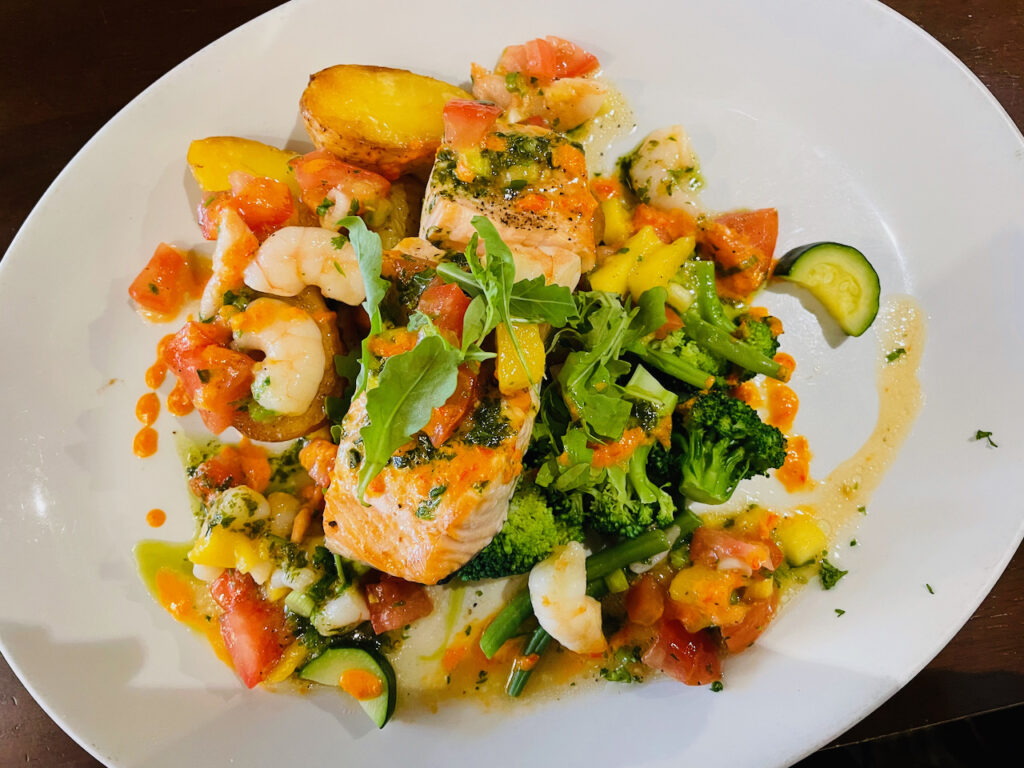 Which was so good that I had to take more pictures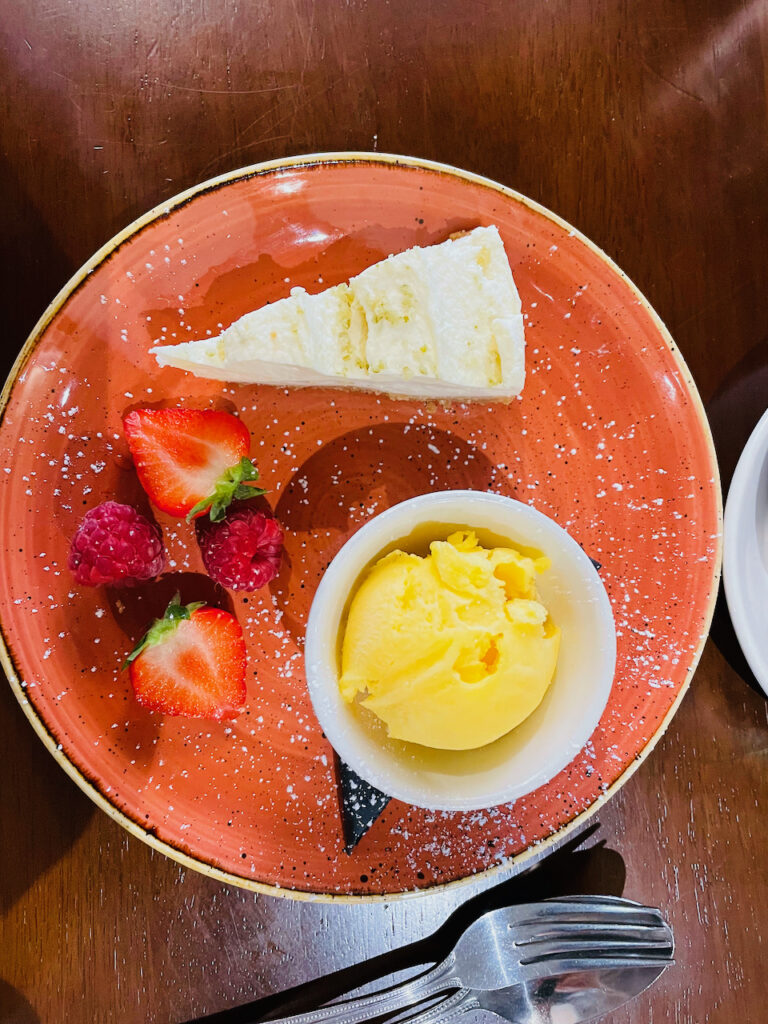 I had an absolutely amazing time enhanced by the creative minds I could share this retreat with. I am full of gratitude to all to Kim, Rebecca, Jen and Sam.
There is another retreat planned in May 2022. Watch this space!
Being a tour guide myself it was very enriching to be guided mentally as well as physically (not needing to choose where to go) by experts in their fields. It has truly opened my mind to be much more aware of nature surrounding me, looking differently around me and absorbing more detail than I usually do. An enlightening experience which I hope I could share with you!