Last weekend I had a whisky tour in Speyside scheduled. If you know the area there are approximately 50 distilleries to choose from including the three biggest ones: Glenfiddich, Glenlivet and MacAllan.
The tour was booked with relative short notice and things are not quite back to normal after the Covid-19 pandemic.
The gentleman who booked the tour had a few preferences on his list of distilleries but not all were open to visitors. As a matter of fact when I picked up the phone it evolved that distilleries were either not open yet (Aberlour) or fully booked (MacAllan).
I ended up changing the tour about four times in 24 hours but in the end we were able to visit four distilleries and the Speyside Whisky Shop.
Click here for the detailed itinerary.
We visited the MacAllan bar which overlooks the distills and my customers sampled MacAllan 12 single, double and trible cask maturation. On the way there we had short stop to let them try a wee dram.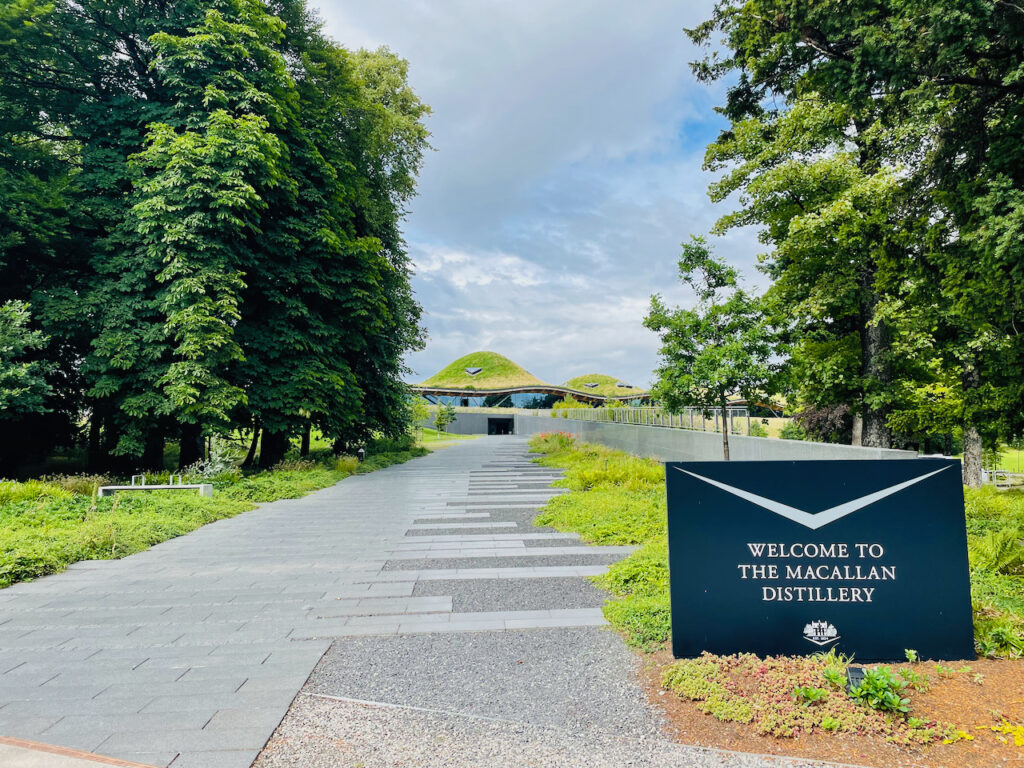 Next was GlenAllachie, where Karen provided a very personal tour in a small but certainly special distillery. Four whiskies could be tried and one of my whisky enthusiast bought a bottle of one of the samples.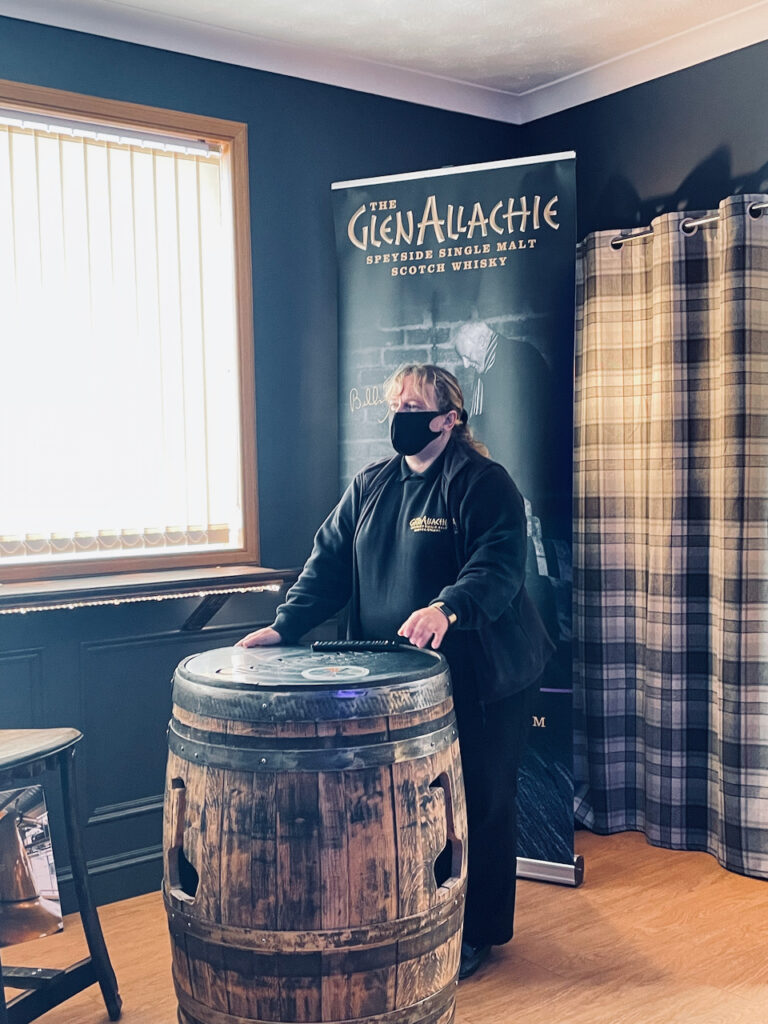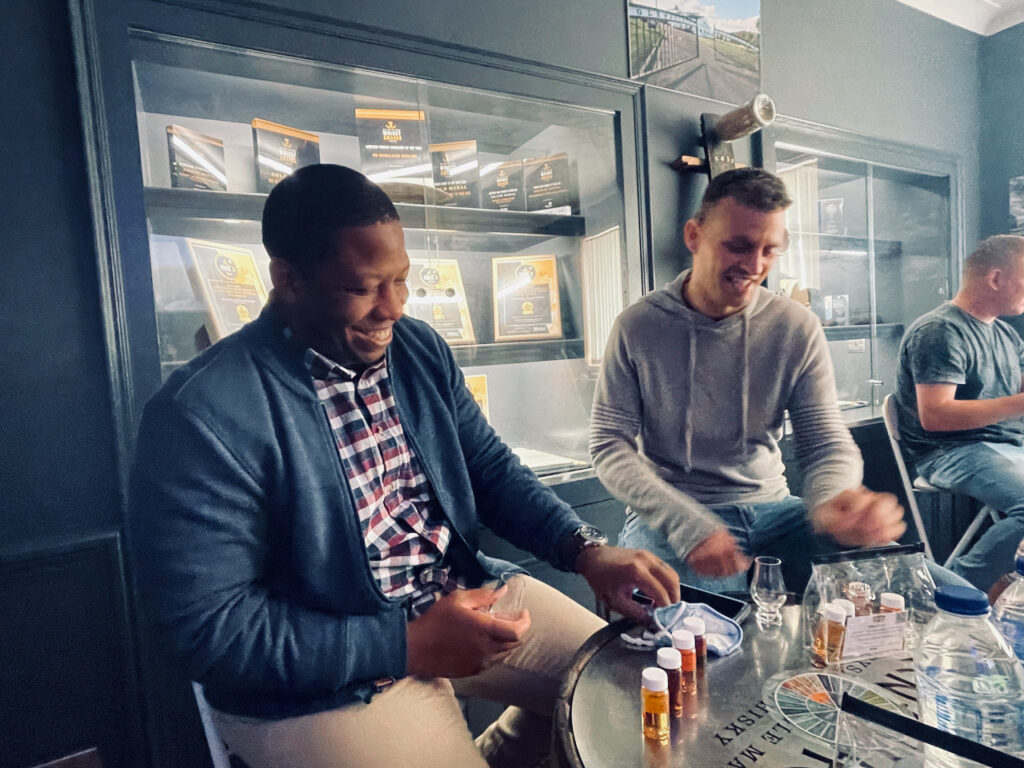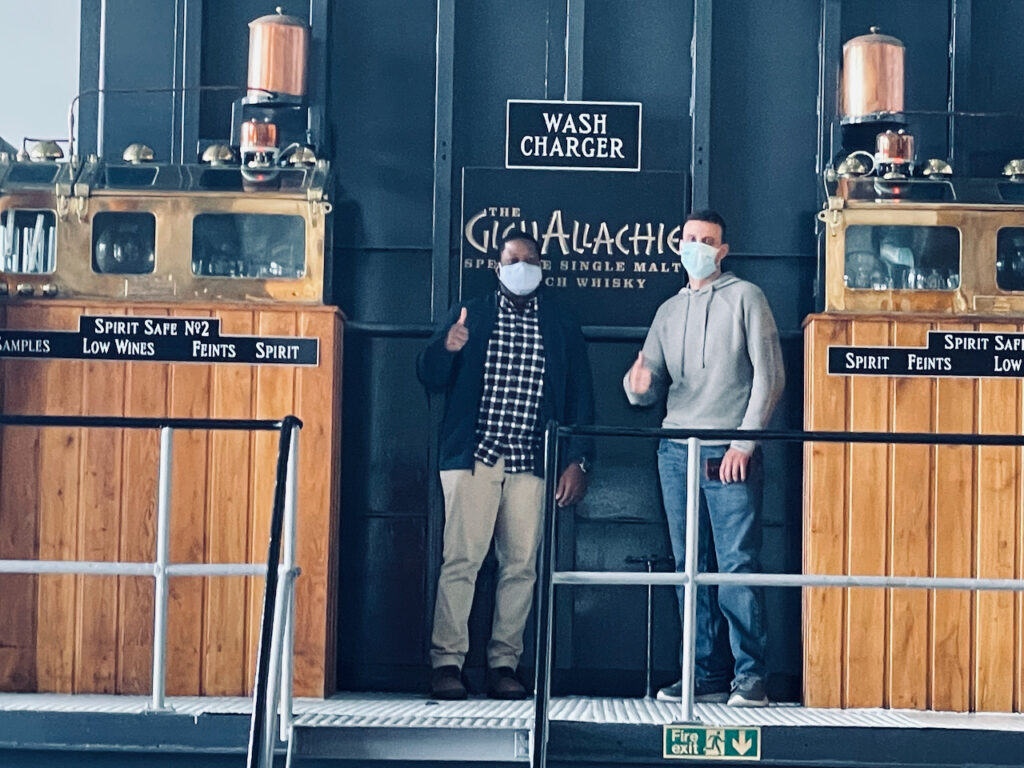 I had packed a small lunch which served well to be ready for distillery number three of the day: Glenfarclas. This tour took close to two hours, was very detailed and ended in the famous tasting room of Glenfarclas, where another three whiskies were tried.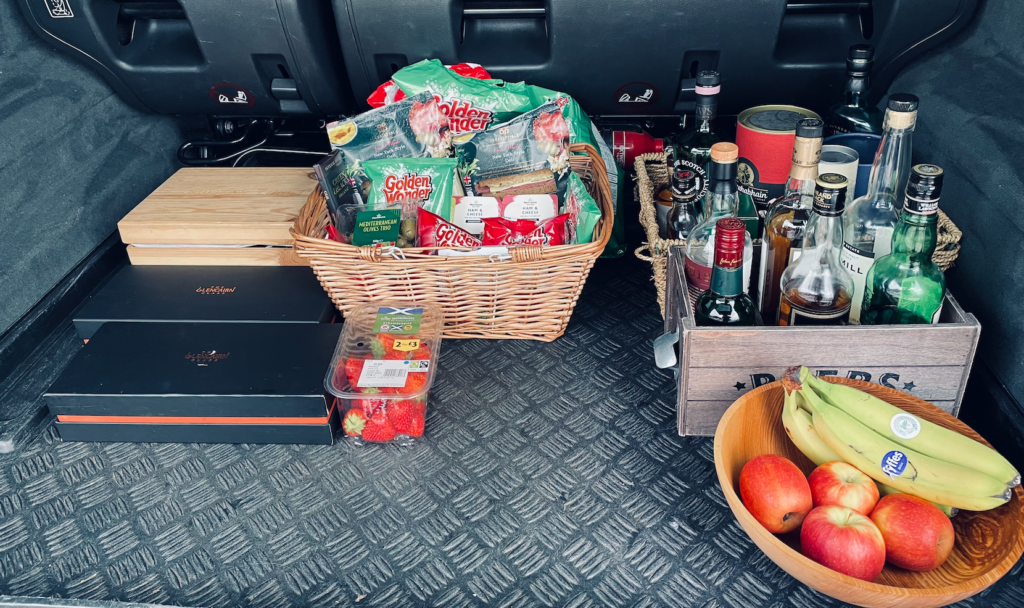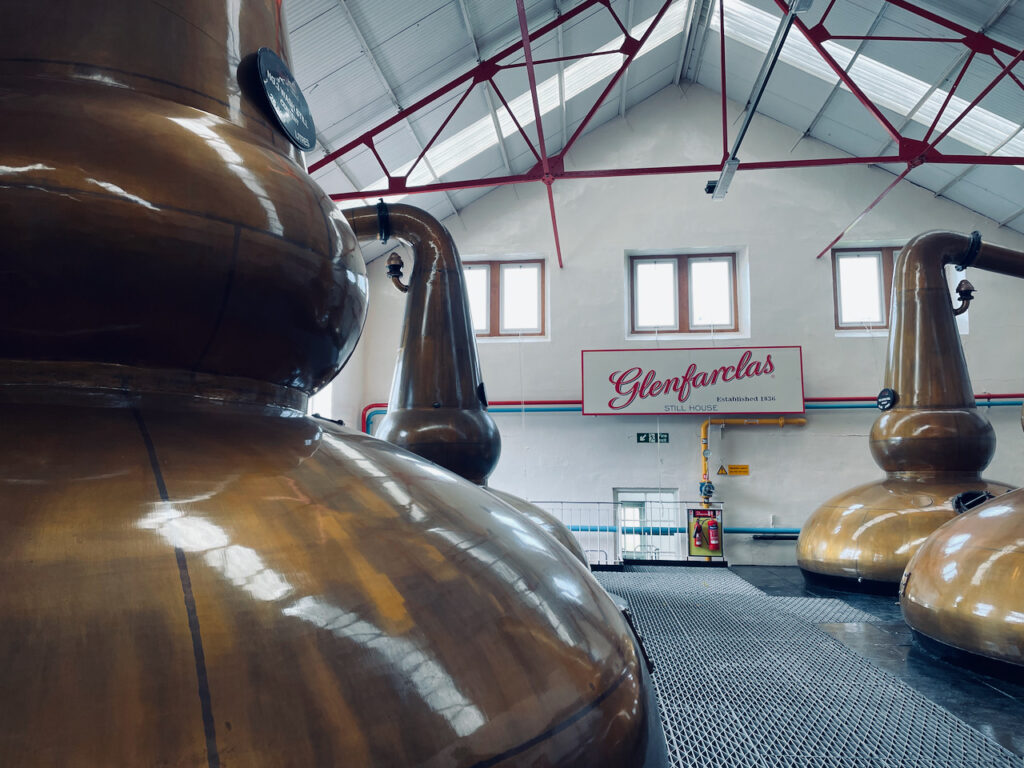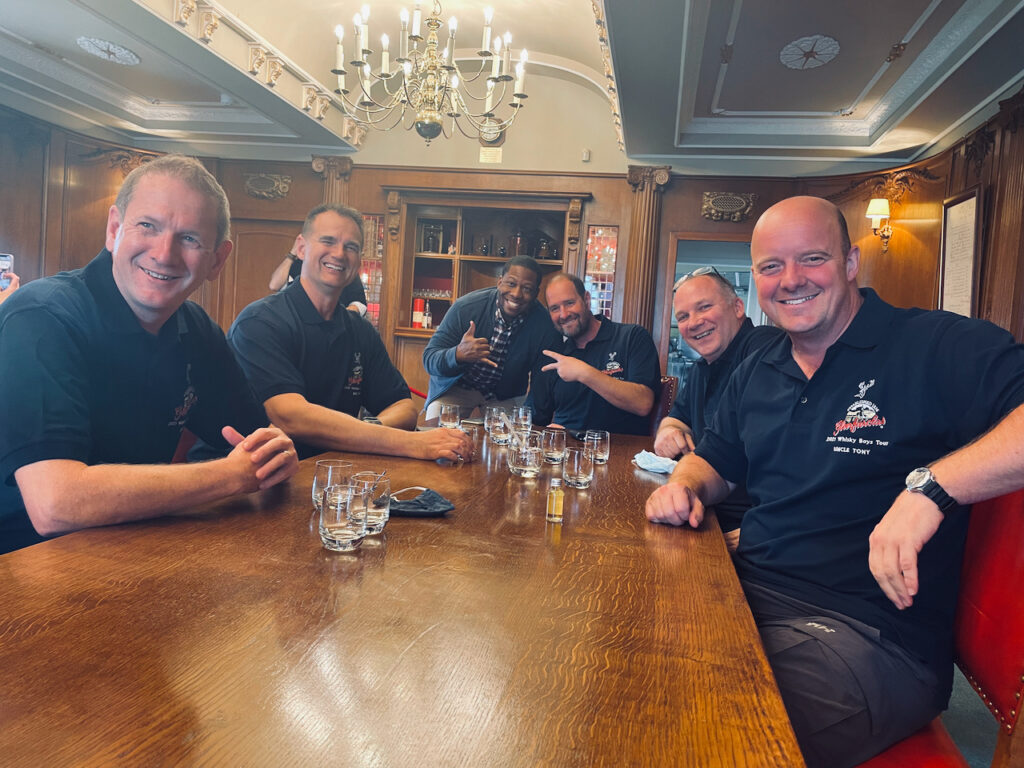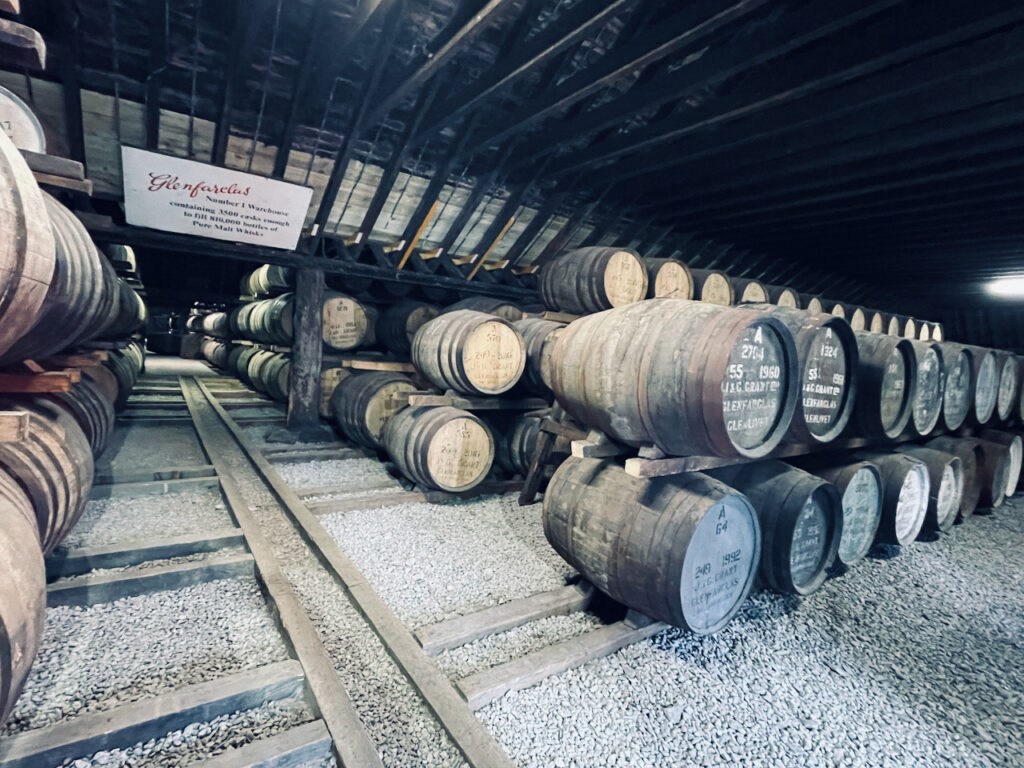 Last whisky producer of the day was Glen Grant, which did not provide tours as such but the beautiful Victorian garden was open and once visited two whiskies could be tried.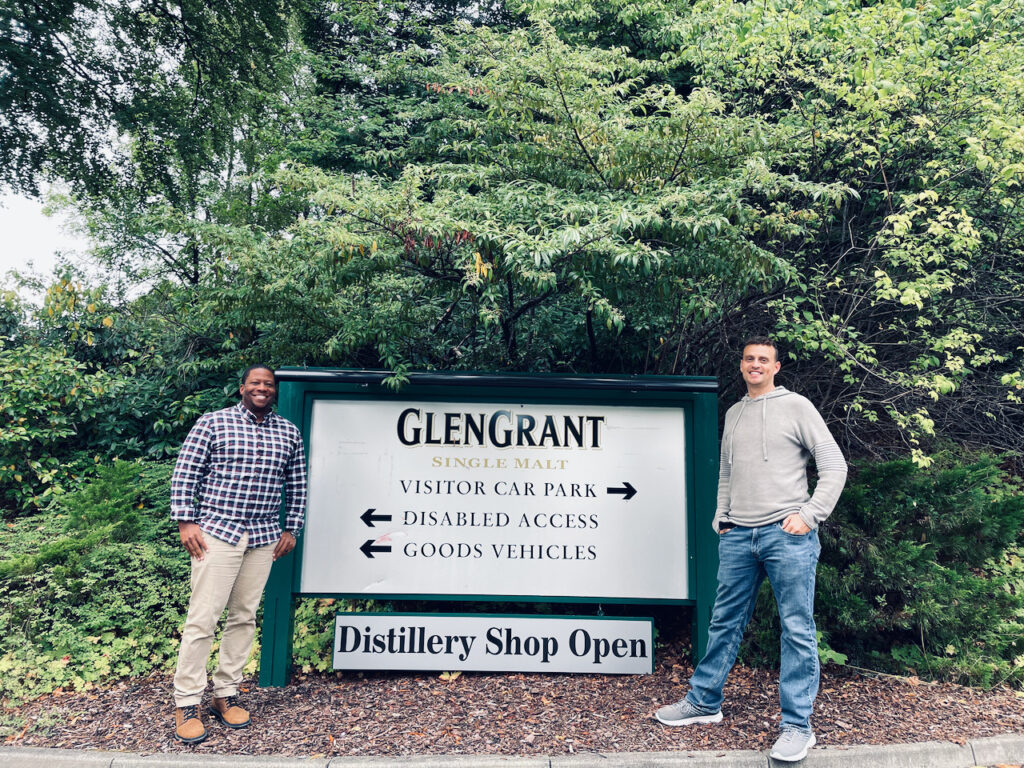 There are always more whiskies to be tried and we stopped at Hopeman for a tasting of smooth whiskies and added a peaty whisky tasting at Burghead. You can see that sunset tastings are fun: