Like many people I started to learn a wee bit of Gaelic via Duolingo. It is convinient but certainly not easy. I struggle with English pronunciation as a non-native speaker and Gaelic certainly adds a challenge.
However if you travel around Scotland you cannot help but notice bi-lingual road signs or even the writing on police cars.
If you then get engaged in Scottish landscapes and place names you simply cannot escape Gaelic. Whether it is Inverness which is Inbhir Nis and means the mouth of the river Ness or places like Abercrombie -> the place where two rivers meet or the fact that in Ben Nevis Ben or Beinn in Gaelic means mountain.
I doubted whether I will ever be a fluent Gaelic speaker till I discovered this: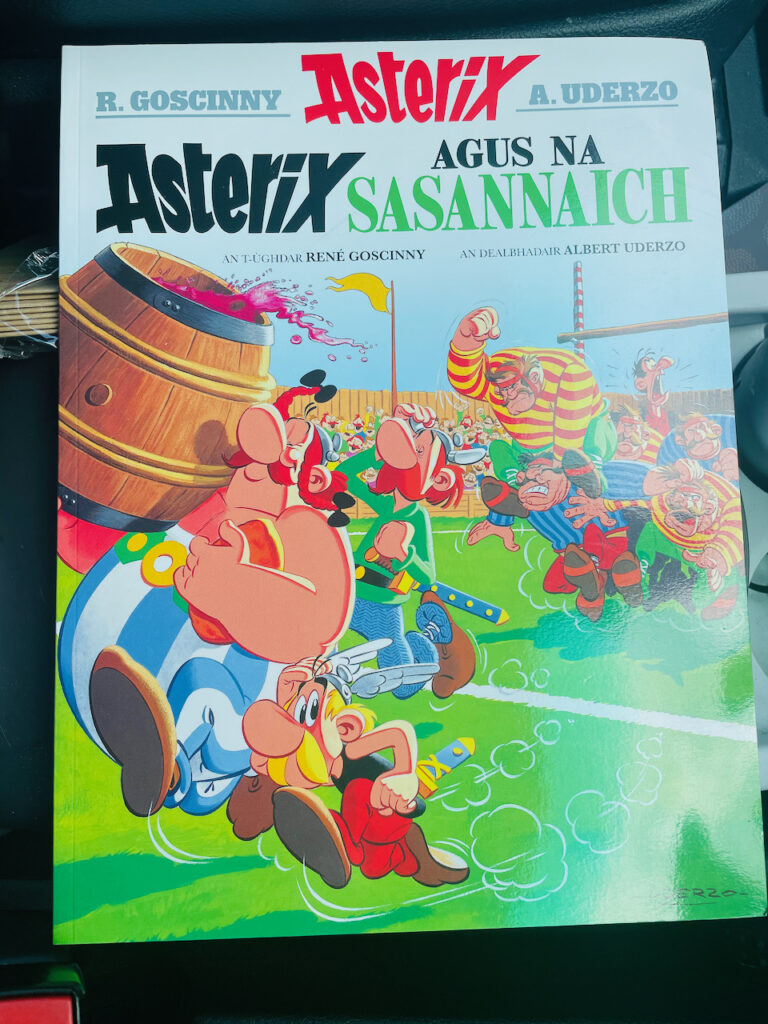 My dad was a pharmacist and because he really wanted me to step into his footsteps I was made to learn Latin at school. I had little enthusiasm to learn a dead language up until my dad turned up with Asterix in Latin. This in turn enabled my to read Cicero in the original Latin. It did not, however, turn me into a pharmacist.
You can buy your very own copy of Asterix at the Scottish Bookstore. You will be happy to hear they also do Scots. Happy reading!!!