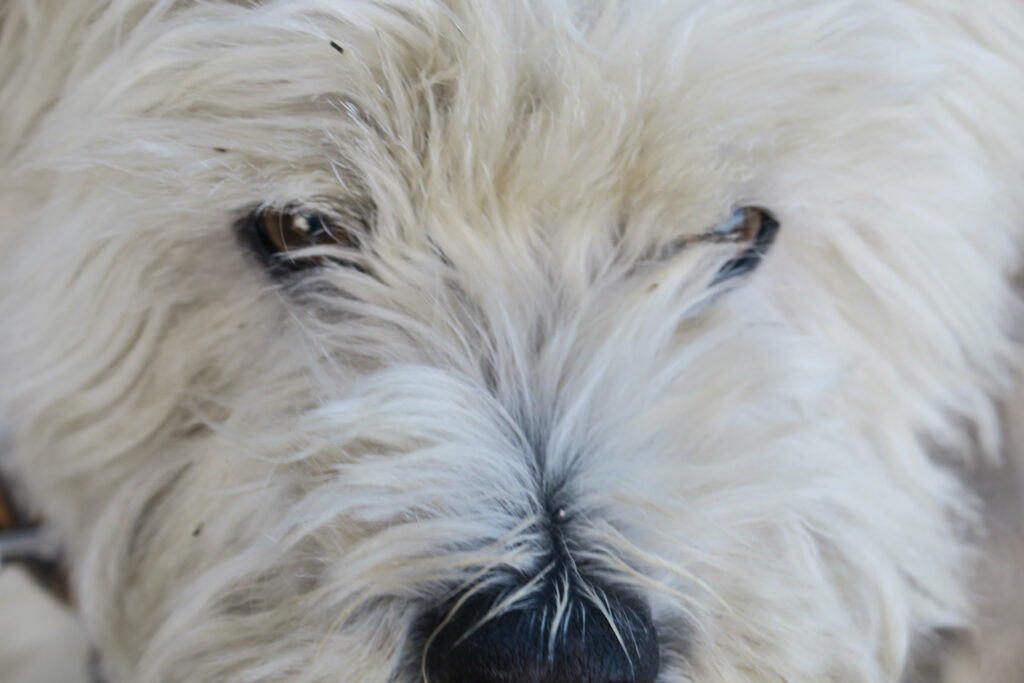 On a mission to investigate the isle of Arran in more detail for future tour options I was lucky enough to be assisted by Chester (photo above) and his his lovely owner, whisky lover and walking whisky encyclopedia, James Gillies (photo below).
For the proposed itineray CLICK HERE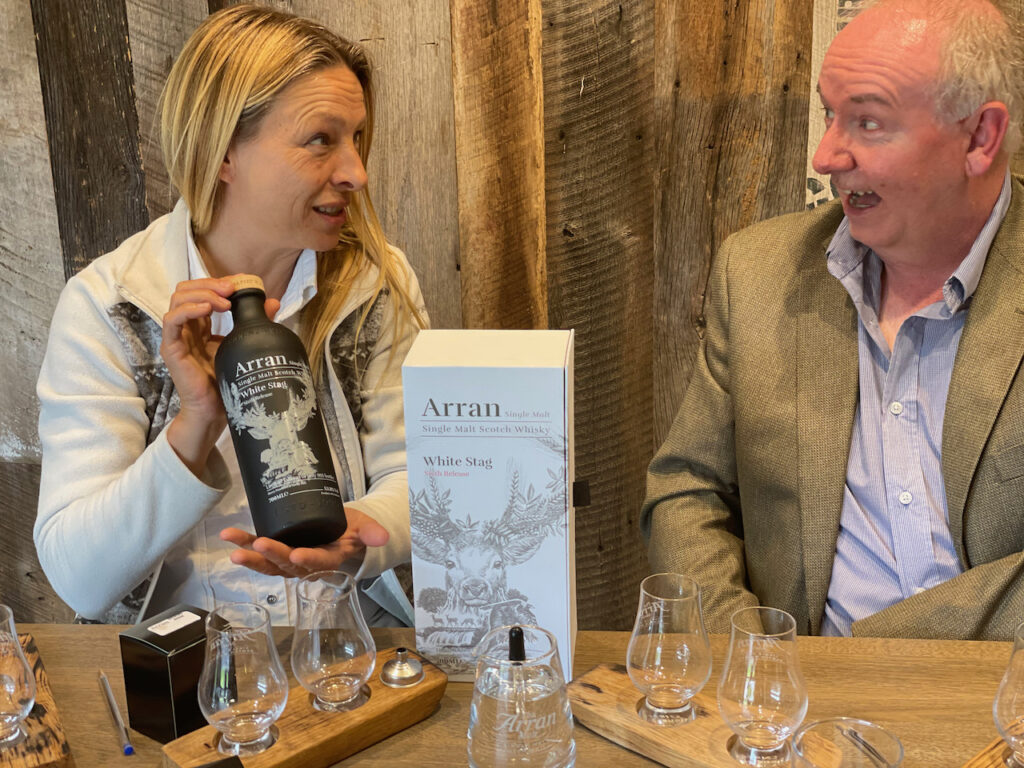 We actually took two days to enjoy the island to the fullest:
On Saturday we focussed solely on whisky and left Chester on the mainland while on the next day our focus was pretty much on making the little fourlegged boy enjoy himself.
Whisky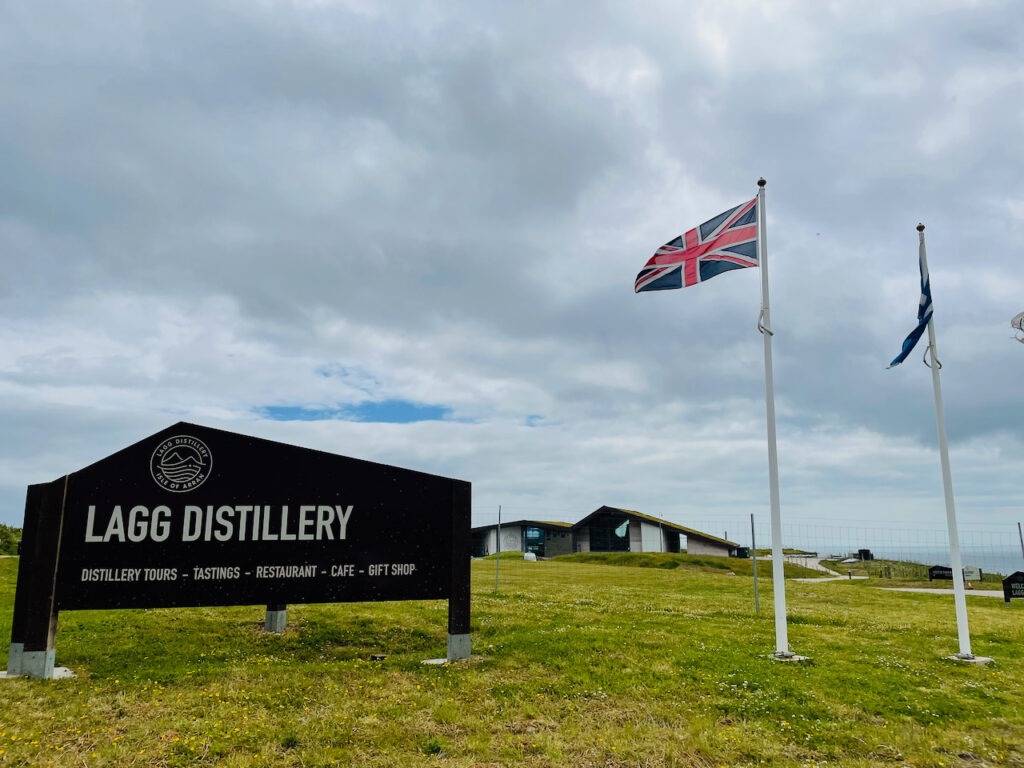 We started in the new Lagg Whisky distillery on the very south end of the island. We had the lovely Fiona guiding us throughout the impressive building and operation. Part of the tour included a little video on the history of Arran which was displayed on the floor. The views from the distillery were amazing. Fairly quickly we were presented with the new spirit which was surprinsingly nice.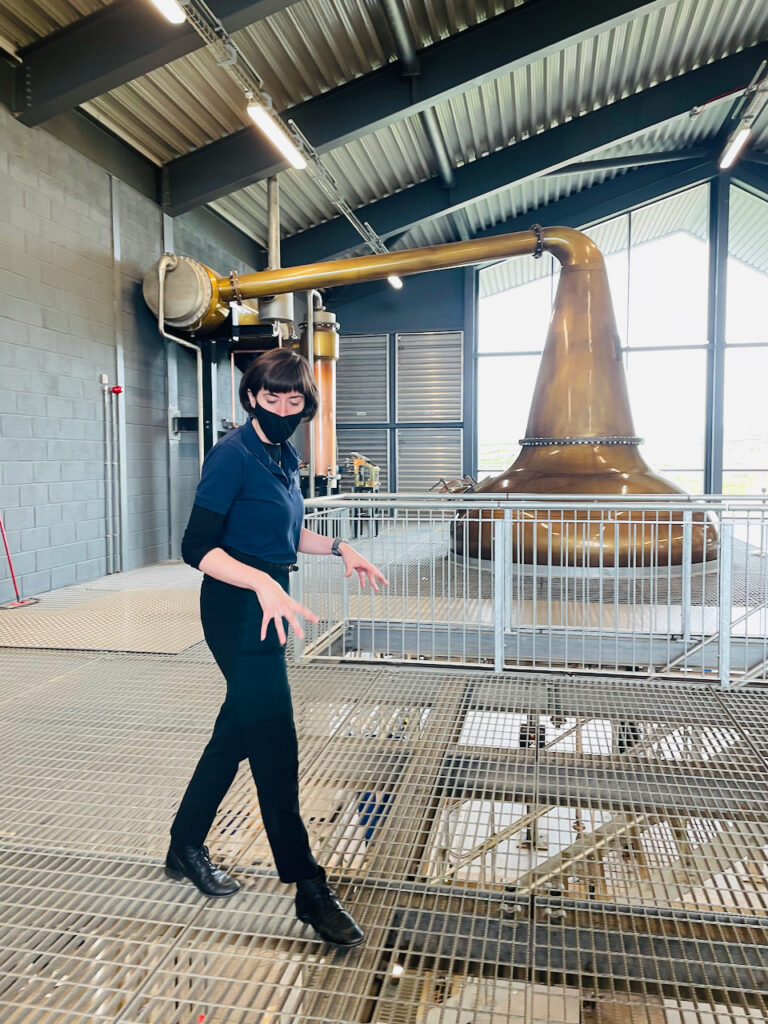 We were allowed to investigate the entire distilling process (malting excluded).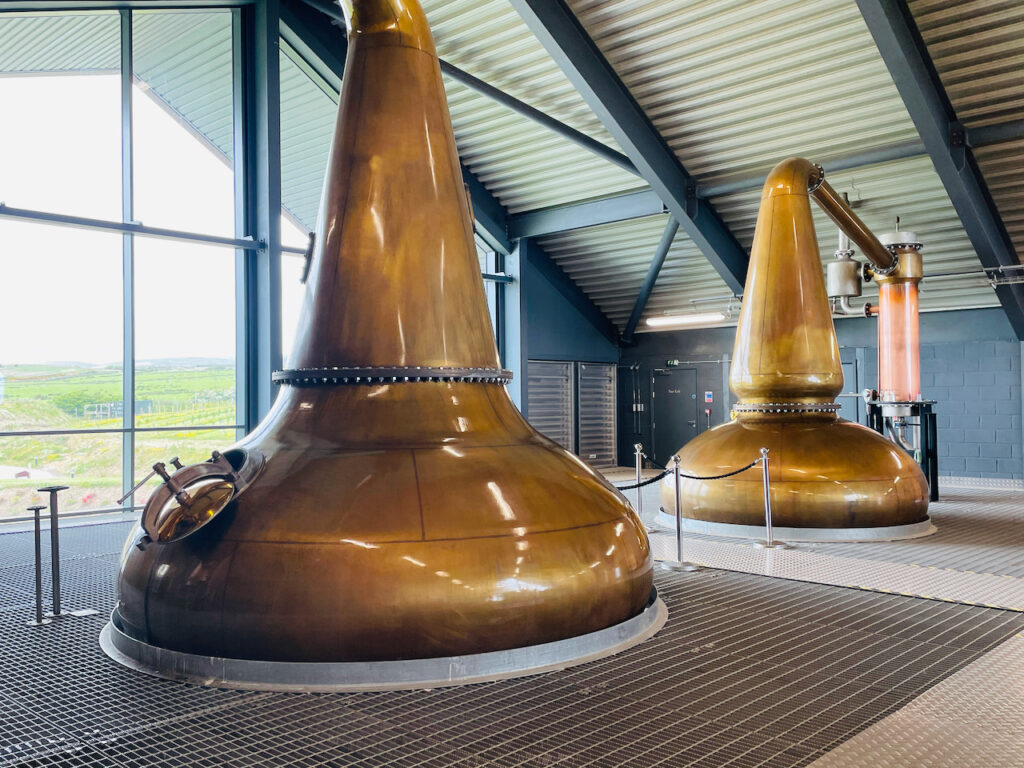 After the tour we visited the shop, bottled our own whisky and rushed off to go on a limited editions tasting at Lochranza Whisky Distillery.
We were meet by our tour guide Douglas who led us into an amazingly cosy room to start explaining the process of distilling which I really enjoyed. Apart from Douglas being a fantastic story teller the room very much invited to linger a little longer: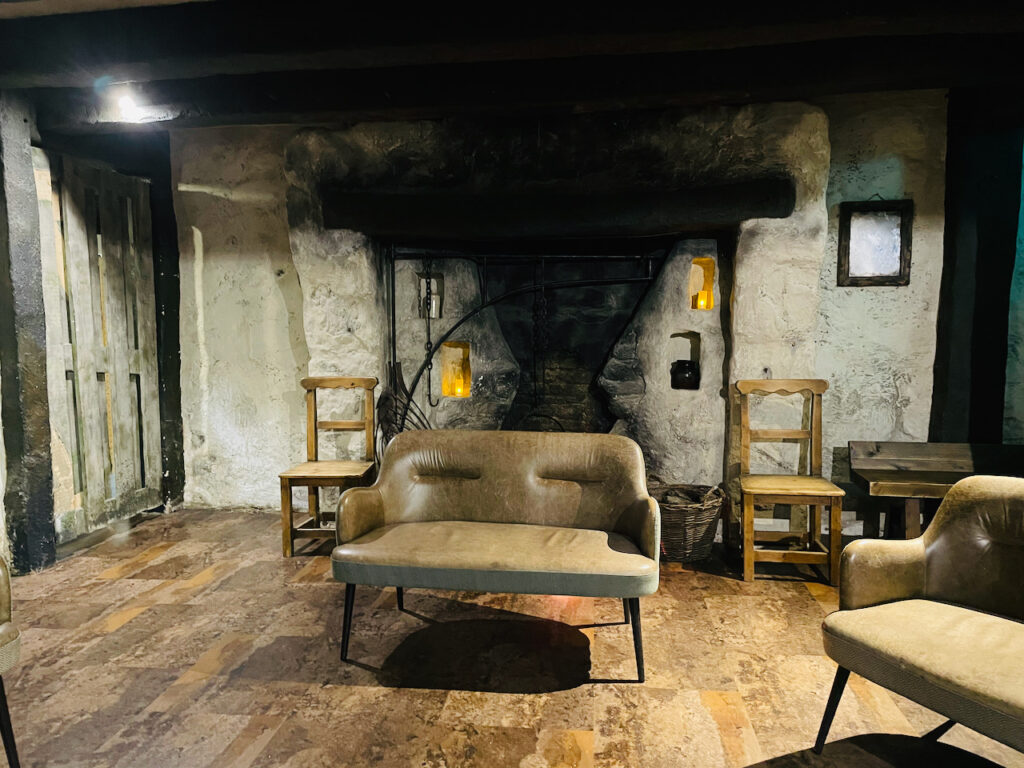 Once the virtual tour including a little video was completed we entered the draming room for the real business. We got to try three private casks which were all very tasty and two more special drams Drumadroon Point and a white stag.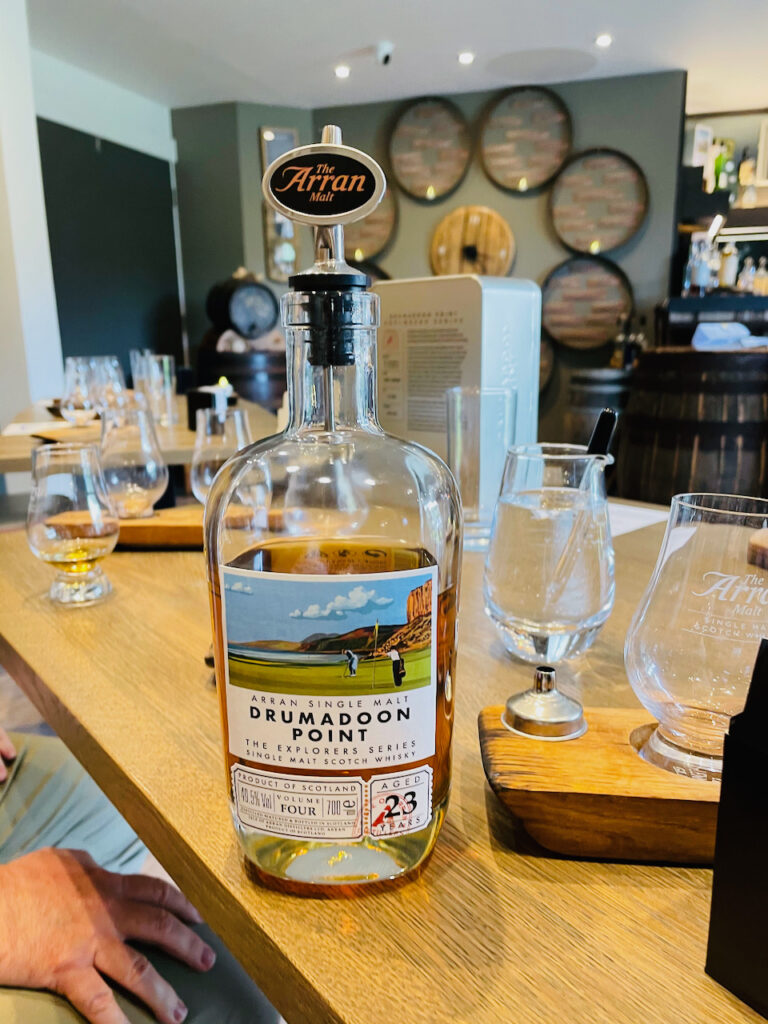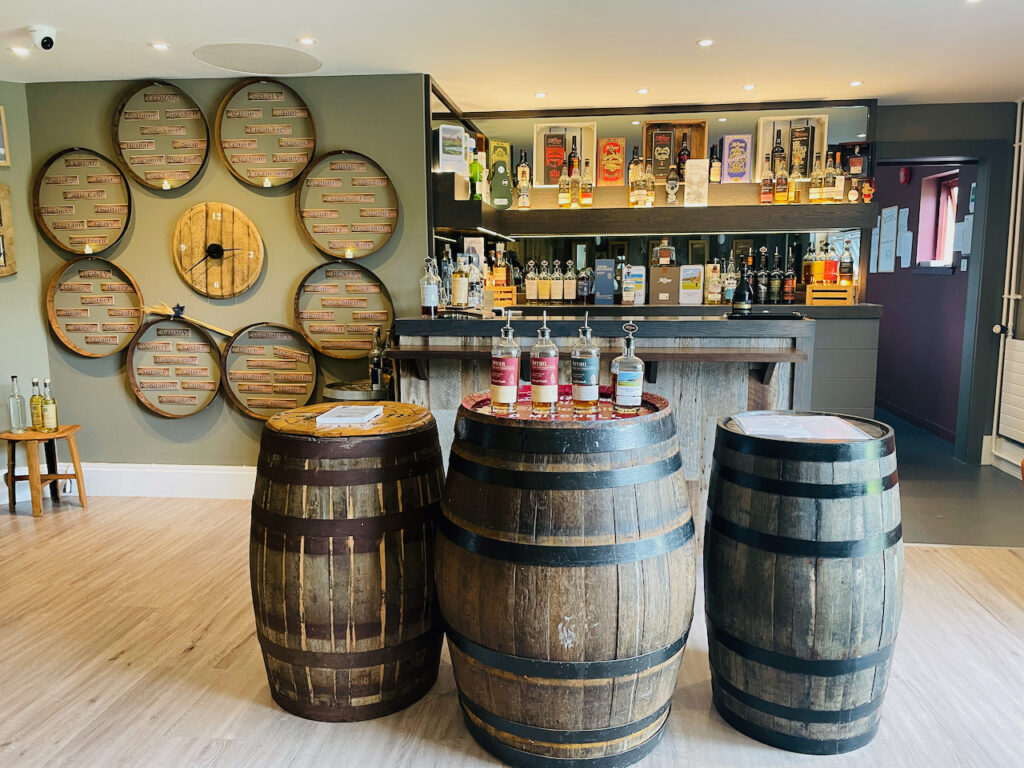 The next task was to find some lovely walks for Chester and some good food & more non-alcoholic drink for ourselves.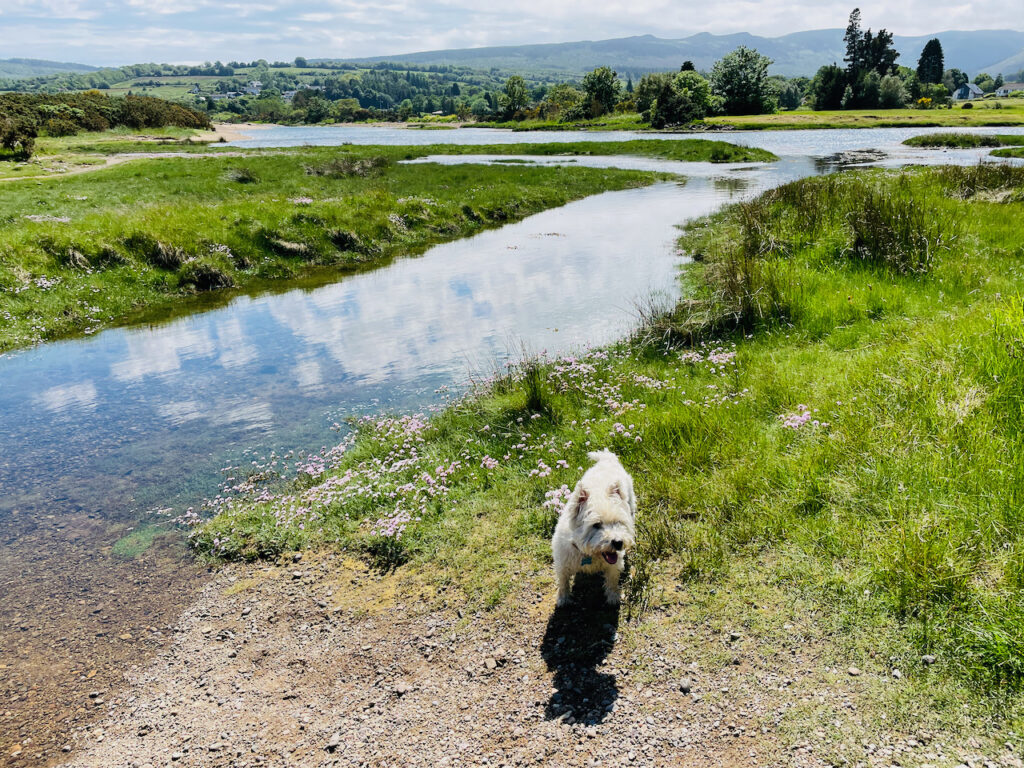 We walked Fisherman's walk and near Corrie. The weather was so inviting that I managed to go for a swim in the Firth of Clyde.
At the end of Fisherman's walk you are rewarded with a lovely beach shack (Arran Botanical Spirits) where you can settle down in the shadow and cool down a little. Chester made good use of this.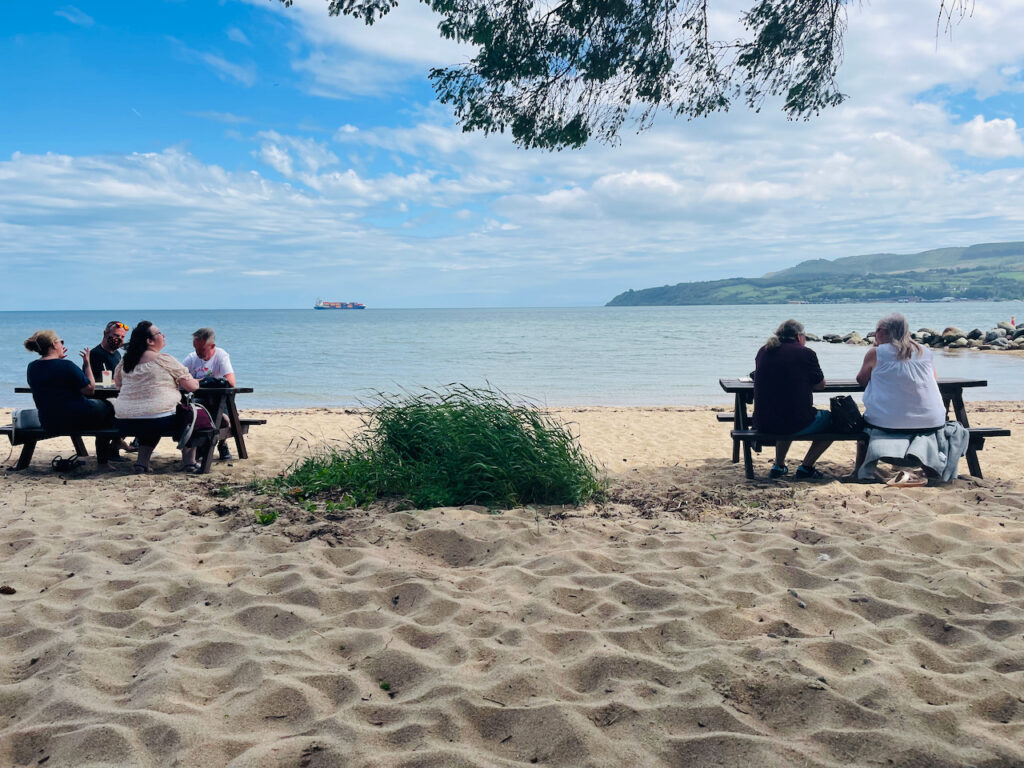 Little Chester was very happy dipping in and out of the water (sea water and rivers) and he was welcome to join at the beach shack and later on at the Shore. They not only had water bowls but also three dog biscuits for Chester. I am sure Chester will insist to do a return visit there.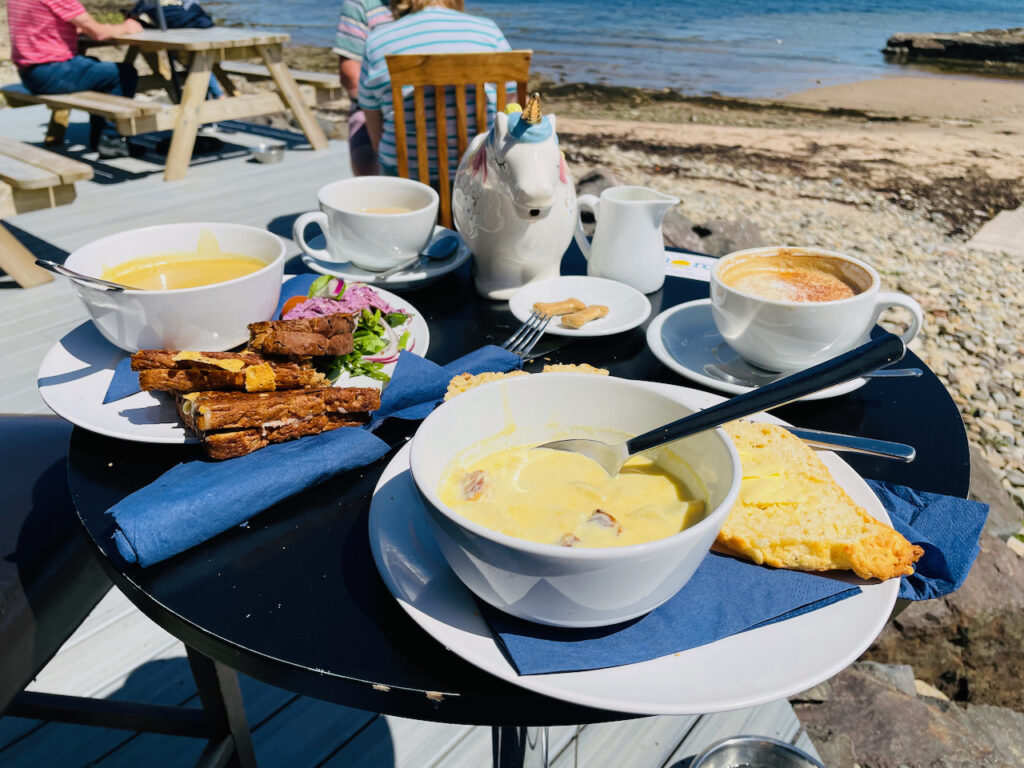 Chester had a good time all round and so did we . I cannot wait to return in fact.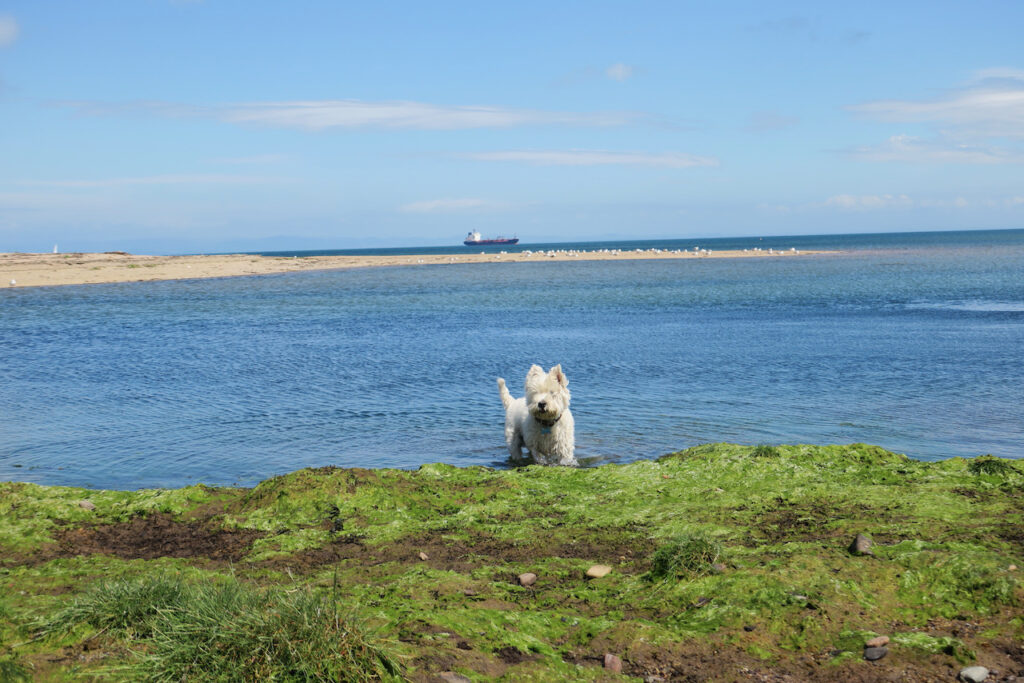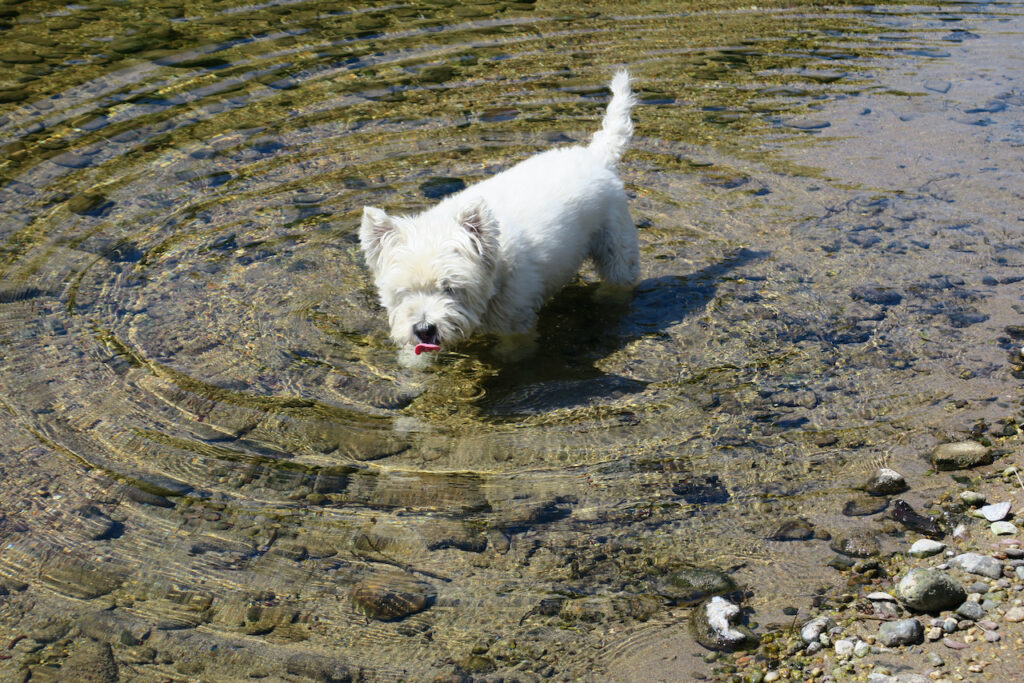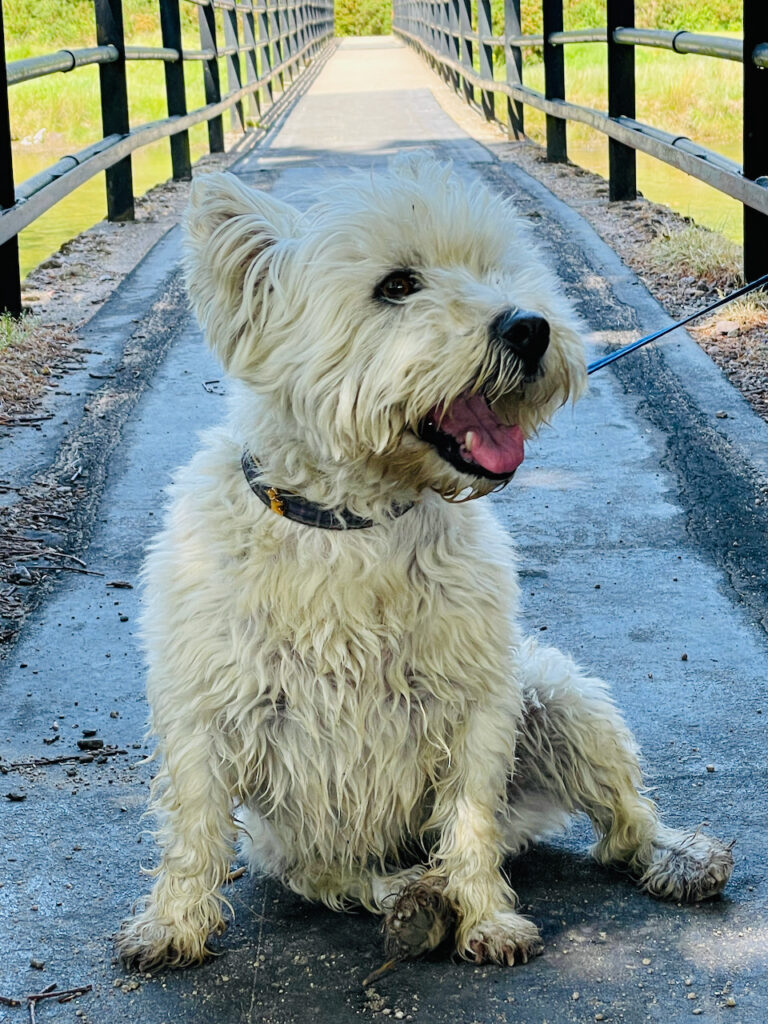 If you are interested in visiting Arran or anywhere else in Scotland do get in touch: