The ones of you who know me are aware that I have been a life-long horse-mad-girl. In my earlier years I worked in the industry and I still ride as much as I possibly can.
It is, however, a rather rare occassion these days that I go on horse adventures which do not feature my own ponies.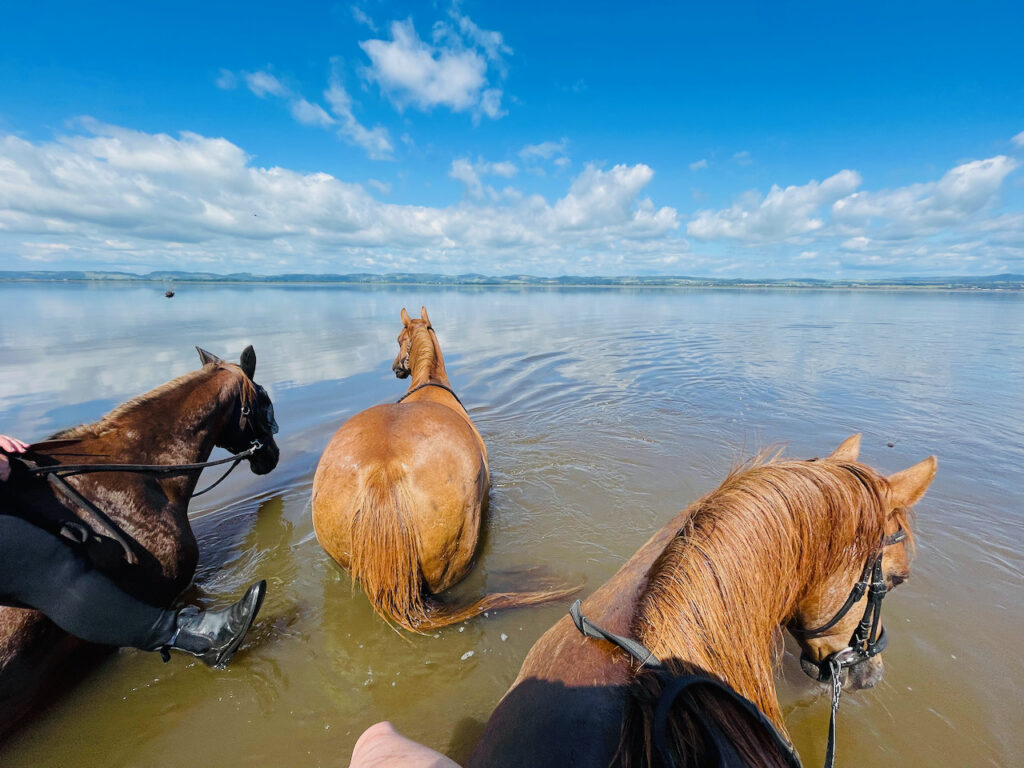 I fairly frequently come through Glendevon and years ago I noticed ponies in the valley and was wondering how the fared through the rather harsh winters.
The answer is: these ponies don't as they spent their winters in the Lothians instead.
The ponies in question are Exmoors owned collectively by a syndicate of veterinary students since 1962(!!!). The main aim of the syndicate is to ensure the future of the breed and in doing so you can book a trek or even adopt a pony.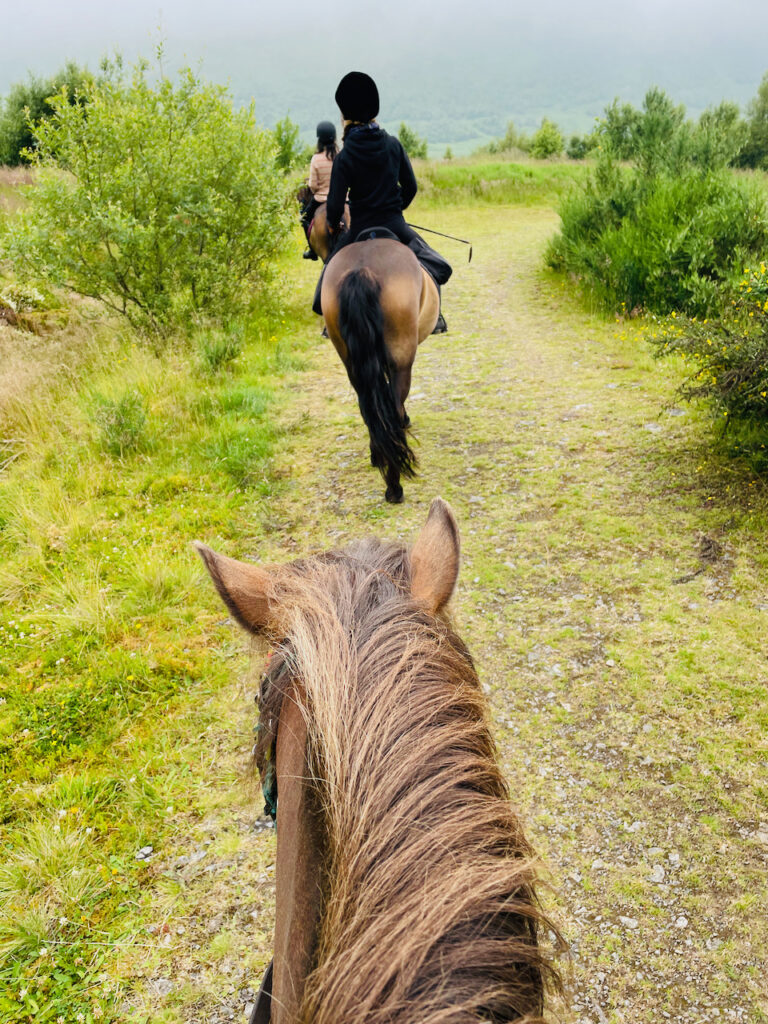 From June to August the trekking takes place in the wonderful Ochil Hills and between September and May in the Pentlands. Treks range from 1-1 1/2 hrs to 2-3 hrs and if you have very little people with you pony rides are offered too.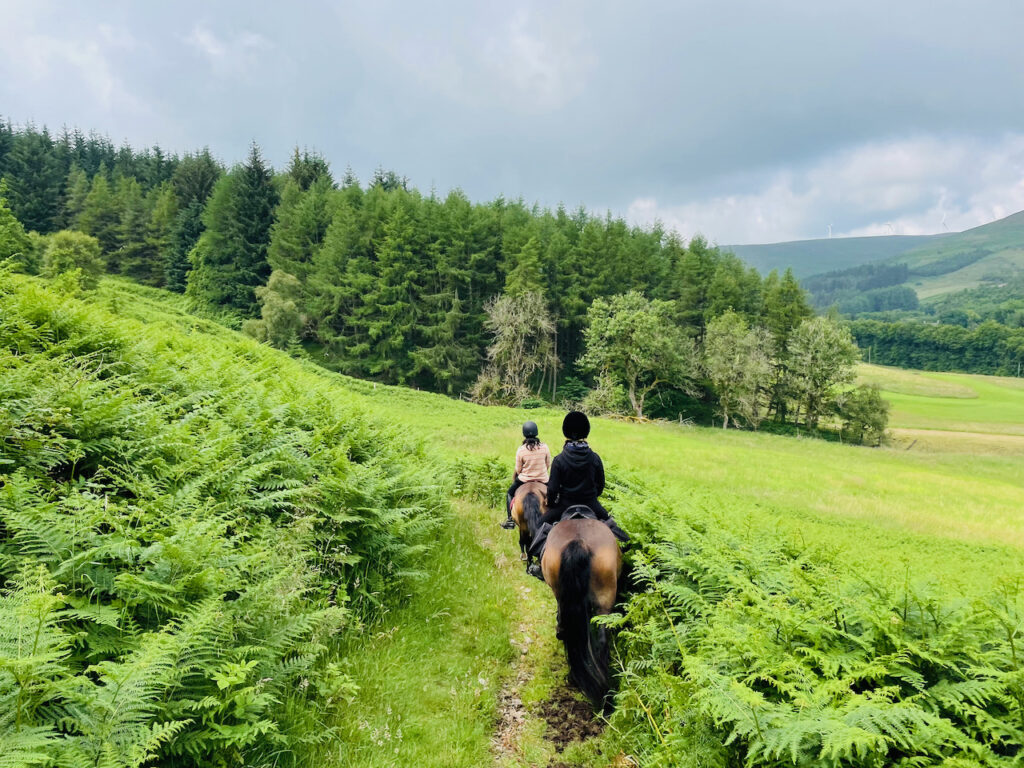 During the summer the veterinary students camp with the ponies and as you can imagine the pony herd receives the very best treatment. It is a fantastic way for the students to learn, observe and enjoy the ponies.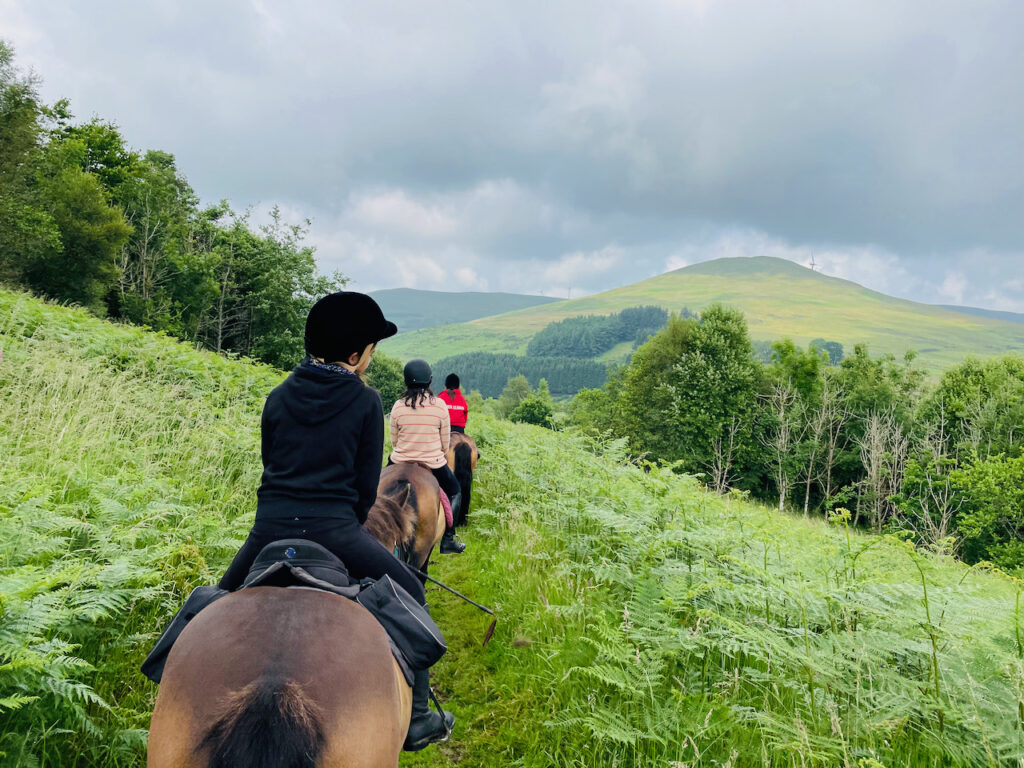 For paying guests- like myself- it is simply a wonderful experience of riding a rather nice pony (mine was the beautiful Honey) within a stunning landscapes accompanied by knowledgable veterinary students who love ponies, riding and landscapes just as much as you do.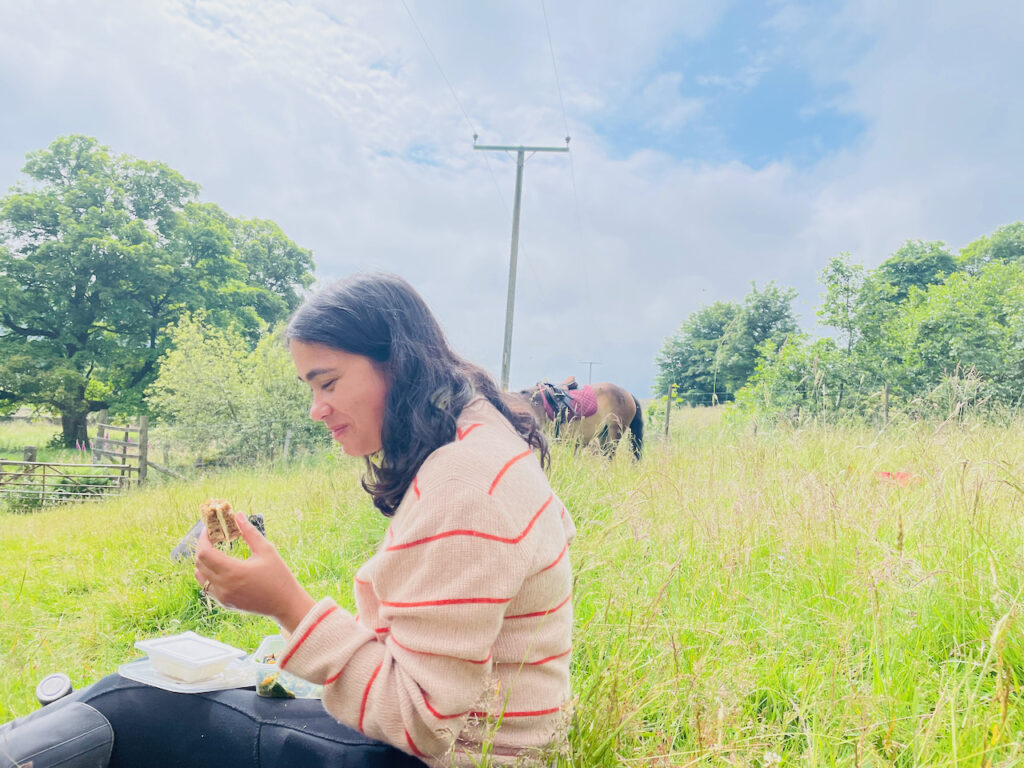 We went as a group of three and had the best time.
I can offer this as part of my bespoke tours, or our taxi service can drop you off and pick you up again or you can take you very own transport there.
Book your Exmoor Pony Trekking
Whatever you do I guarantee you will thoroughly enjoy this experience.