I was very honoured to be selected as part of the panel for the 2022 Scottish Field Whisky Challenge which took place on 29th July 2022.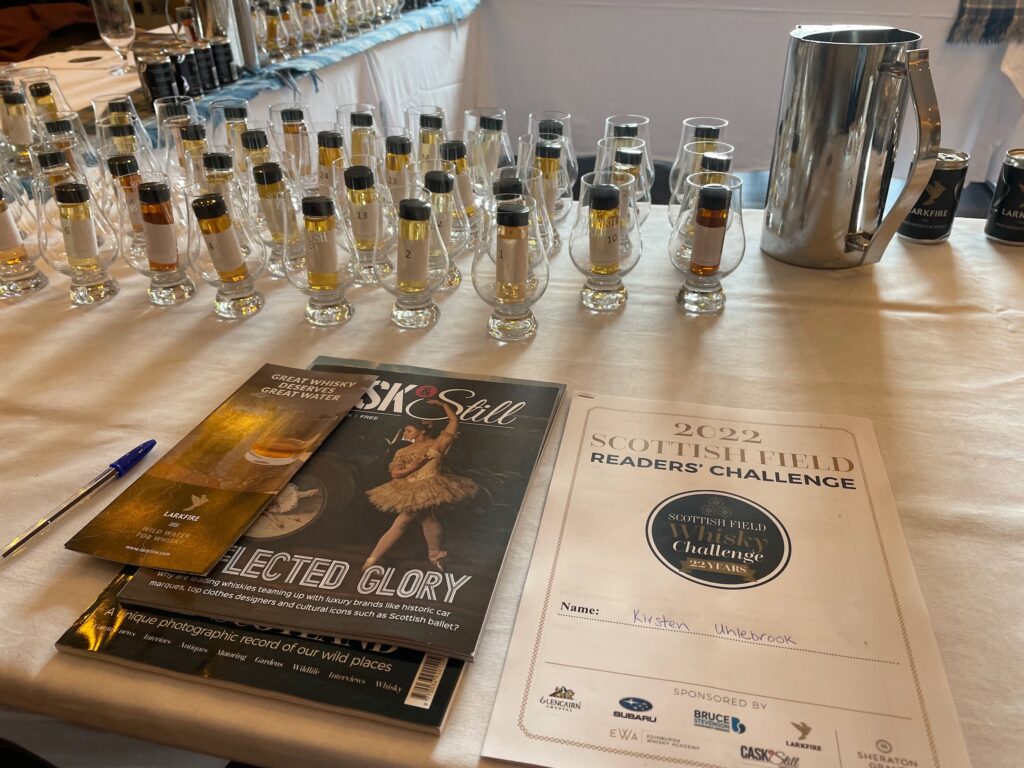 This year's challenge entailed the blind tasting of 38 whiskies. After introductions the morning started with a knock out tasting to limit the number of whiskies for the afternoon tasting. It was lovely sharing tasting notes with so many real whisky aficionados, which truly enhanced the experience. It was also quite difficult to "spit" some of these amazing whiskies but everyone wanted to keep a clear head to write the tasting notes in the afternoon.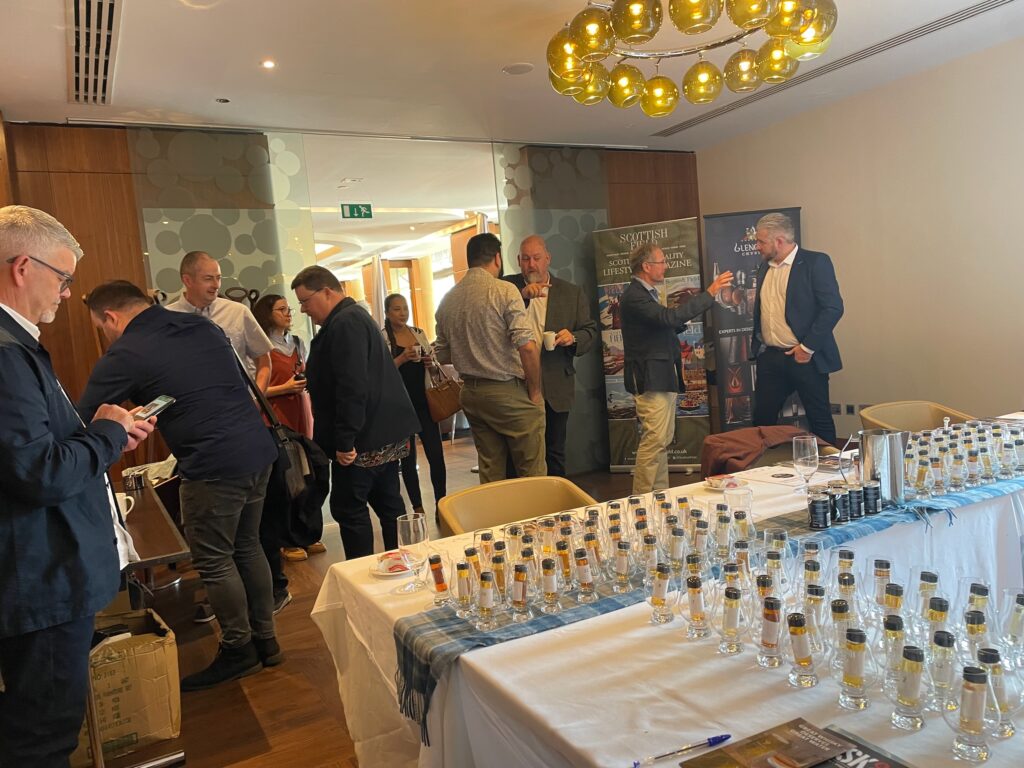 Scottish Field provided a lovely lunch so we all felt sober enough to face the afternoon tasting with detailed tasting notes and ratings to be decided.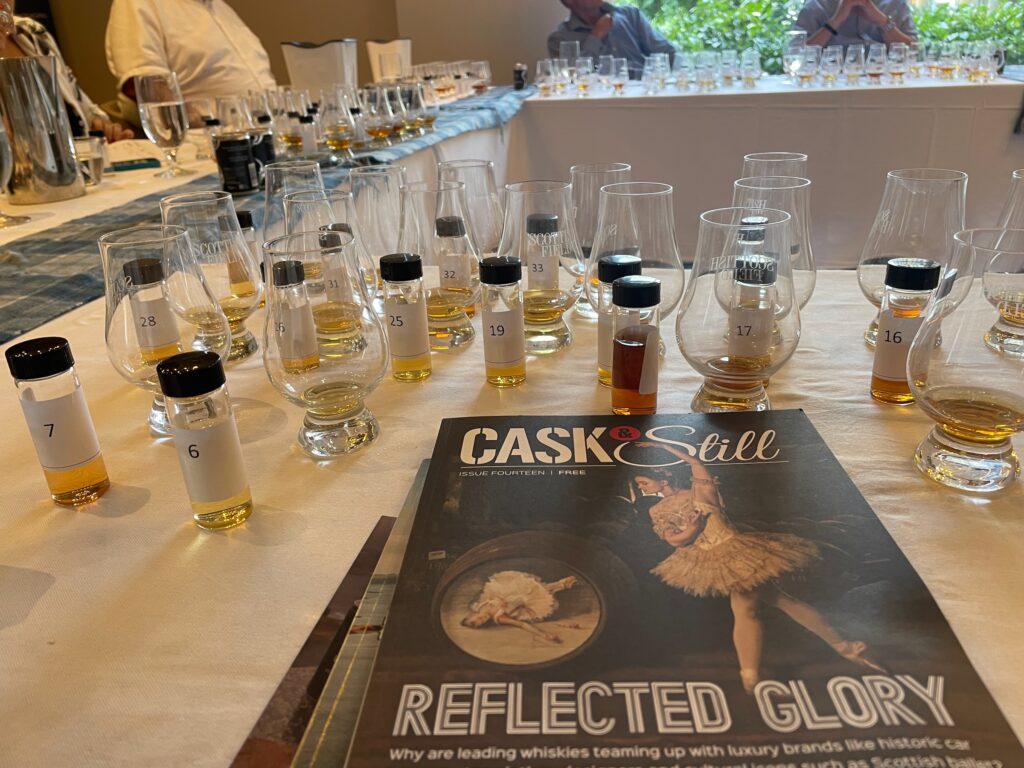 It was a glorious summer day in Edinburgh so after we had all handed in our ratings and tasting notes, we ventured out to enjoy the sunshine and cocktails before we said our goodbyes and headed home.
I still have no idea which whiskies I was allowed to sample and await that revelation with great exitement.
The entire experience will be rounded up with the awards dinner which will also be hosted in the Sharaton on 28th of October 2022. Surely, more whisky to look forward to!