15th October 2022 at Eden Court Theatre organised by Inverness Outlanders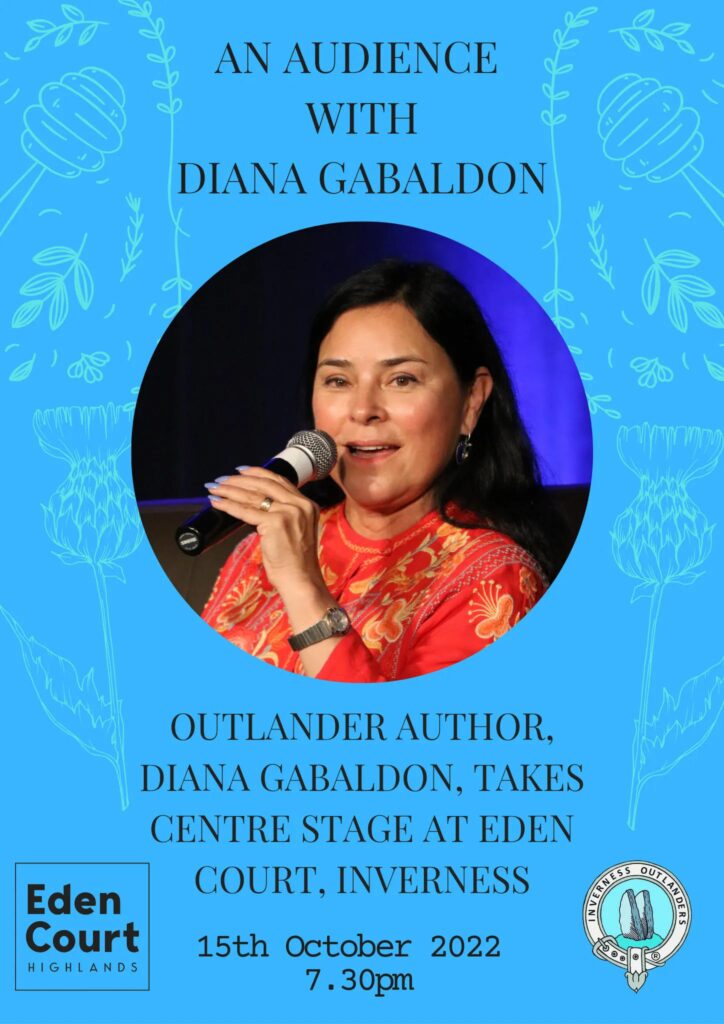 I was lucky enough to get tickets for this event. Work took me to Glasgow that day and on the way there I managed to catch up with a dear friend of mine to break up the journey at least a little. When I arrived I bought Diana Gabaldon's newest book "Go tell the bees that I am gone" with the intention of having it signed by her. As I had a day of work ahead the next day and about 2 1/2 hrs of driving to reach I home I never did get it signed.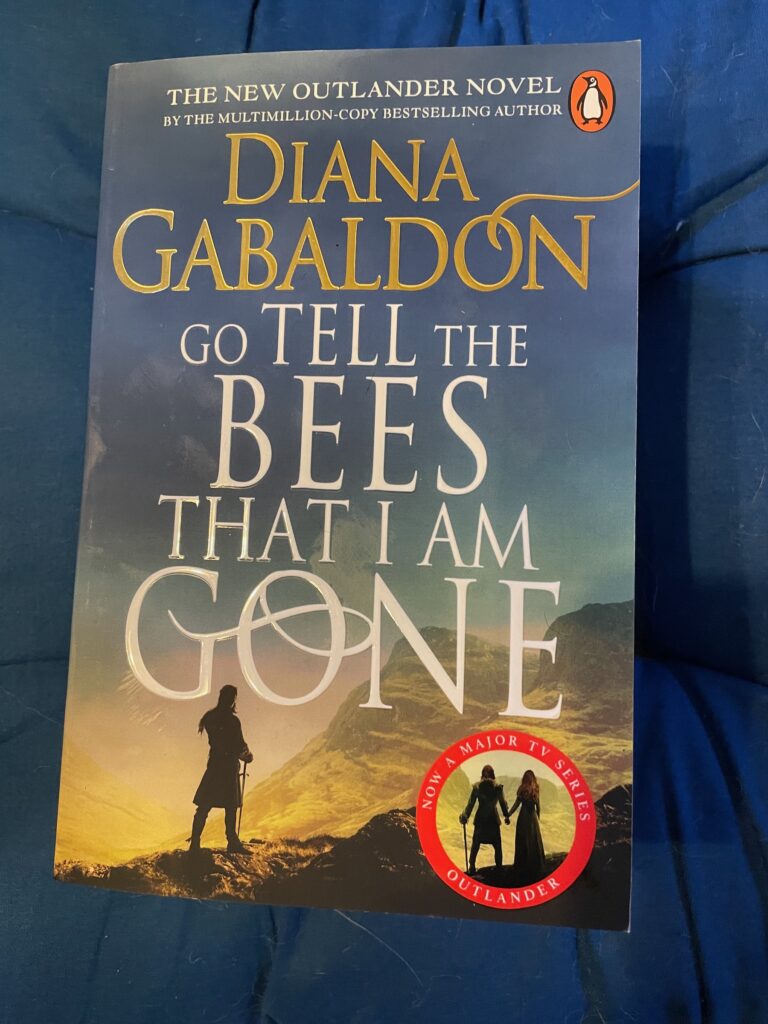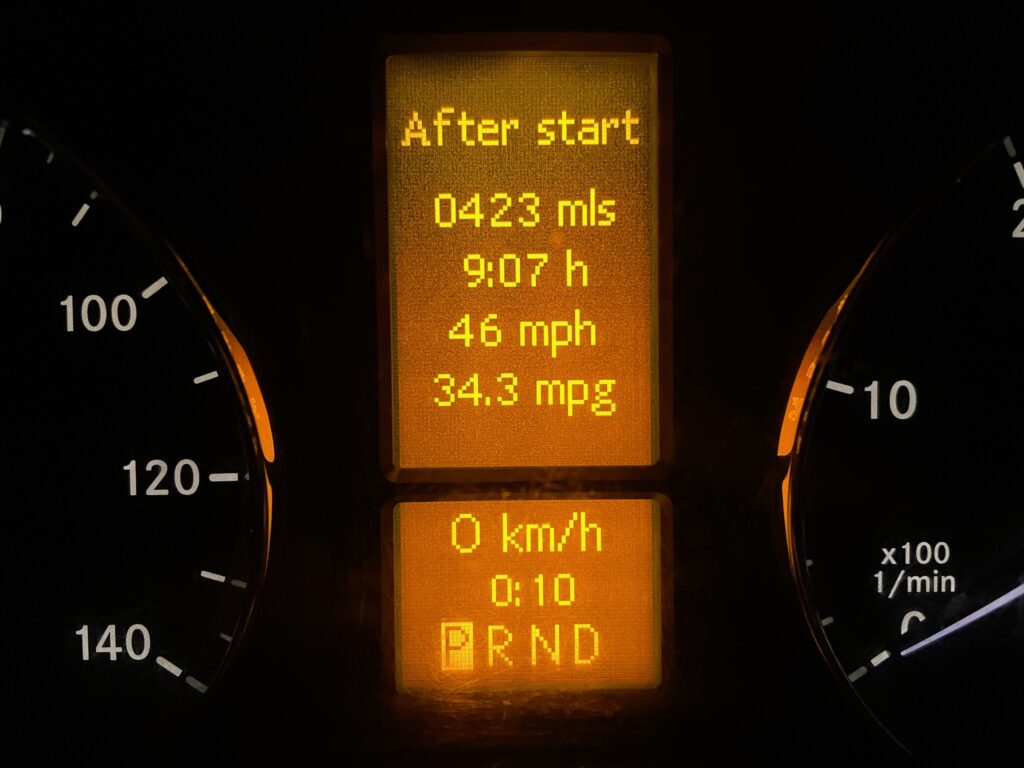 Upon arrival I immediately noticed quite a number of people dressed up in contemporary dresses and learned later the the Eden Court staff all kindly dressed up in 18th century clothes.
I found my seat and instantly got to talk to my lovely neighbours: On the right a true fan who had read all the books starting in 1993 and on the left hand a tourguide originating from Russia.
The event itself could not have been any more enjoyable. It began with reciting the first sentence in the first book in Scots, followed by the TV series song in English, Gaelic and Scots before Sarah Fraser fittingly introduced and interviewed Diana Gabaldon.
Diana was entertaining, funny and really humble. The conversation between her and Sarah was truly engaging and I think even entertaining to anyone who had never heard of Outlander before. Diana provided a deep inside into her writing process and showed so much respect for each and everyone who was brave enough to ask her a question at the Q&A which followed the interview.
Diana also read from her 10th book which was very exiting. The crowd -obviuosly- adored her and I can only fullheartedly agree.
The evening finished in style with City of Inverness Pipe Band taking over every molecule of air in the theatre.
Despite the epic drive this really was an event I would not have wanted to miss. My only regret has been that my friend could not join me.
Read more in the Rosshire Journal
Taking pictures and videos was not permitted during the event so please follow the various links for imagenary! Also, massive thanks to Nancy encouraging me to attend this event!