with Alexandra Hoadley, Conservation Project Officer for Fife Coast and Countryside Trust, and Kirsty Strachan, Community Development Worker (Gaelic) at Fife Council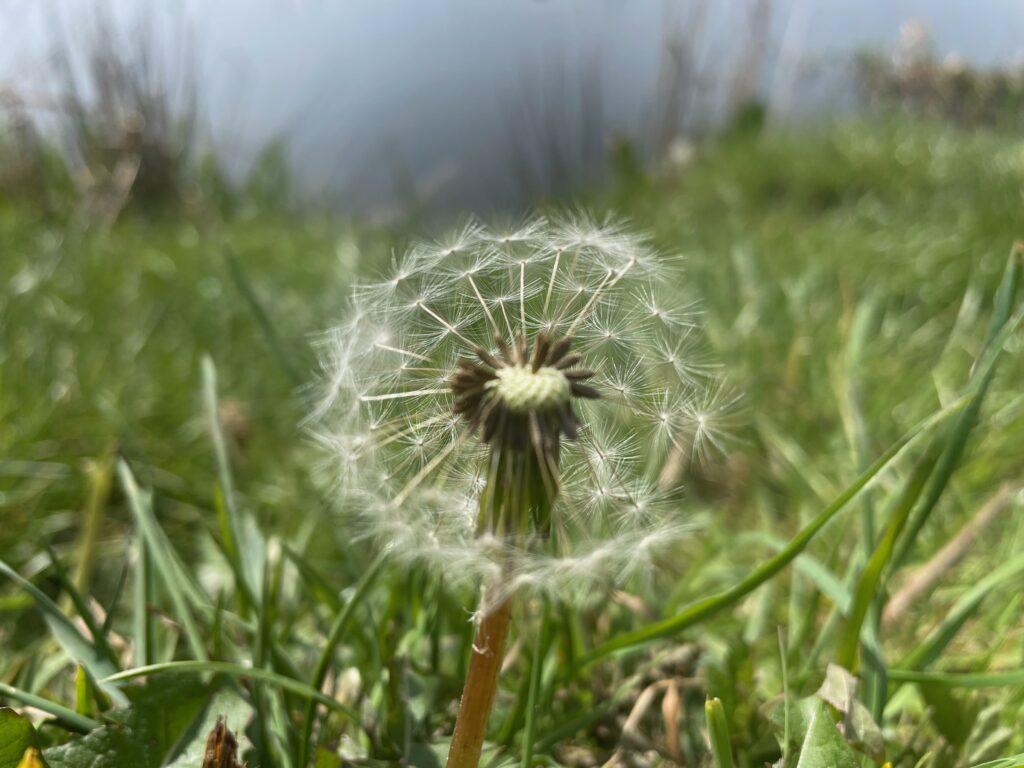 Today I had the opportunity to join the Gaelic and Wildlife Walk in Cupar, This was my second walk and I did enjoy it just as much as the first one. We had warm temperatures and bright sunshine (both thinks we obviously always have in Scotland). Both Alexandra and Kirsty are fabulous story tellers, immensely engaging and super knowledgable.
The name Cupar stems from pre-pititsh times and mean the coming together as Cupar is the place where the two rivers, the Eden and the Landy Burn, come together.
We had the opportunity to learn a bit on meandering rivers since we were walking alongside one, which in places was restricted from meandering.
Alexandra providing insides on many native trees, such as the Scot Pine and you will have to forgive me for not remembering the Latin name. I do, hoever, remember that it can produce 3000 cones a year and is regarded as a blessed tree, used as way marker and that people in fishing villages used its roots as candles.
Somehow the Capercaille came into the conversation and we learned that it means the wee horse of the forest and if you ever heard one of those birds they do make sounds like a wee Shetland pony cantering through the woods.
The Ash tree is regarded as the most blessed tree, the tree of life and can turn its entire crown toward the sun.
The cailleach bheag is the crested tit in English, however cailleach in Gaelic means old woman (or witch) and bheag is small and perhaps the song of the cailleach bheag/crested tit does sound a little like old women chattering?
I massively enjoyed our donder across Cupar Park and will hopefully join the next one too.
Tomorrow at 1.30 pm at Waid Academy in Anstruther there is a talk on place names