I moved to Scotland in 1993 and we had a Glaswegian friend who introduced us immediately to Glasgow's party scene around Sauchiehall. We had tremendous fun, though -back then- female toilets were not a standard in Glasgow's pubs. Returning in daylight hours to this powerhouse of the industrial revolution was somewhat less magic. I still utterly disagree with a motorway running right through the city centre. In those days Glasgow was a little rougher though her people then and now are a particularily nice bunch of Scots.
Glasgow had been named City of Culture in 1990 which certainly enhanced the city self esteem and had a a profound effect (read" What impact has the 1990 City of Culture had on Glasgow – 30 years on?")
"The Burrell Collection" was originally opened by Queen Elizabeth in 1983 and after expansive refurbishment with re-opened in October 2023 by King Charles.
Pollok House is situated within easy walking distance meandering through a beautiful park which lets you forget you are in a city at all.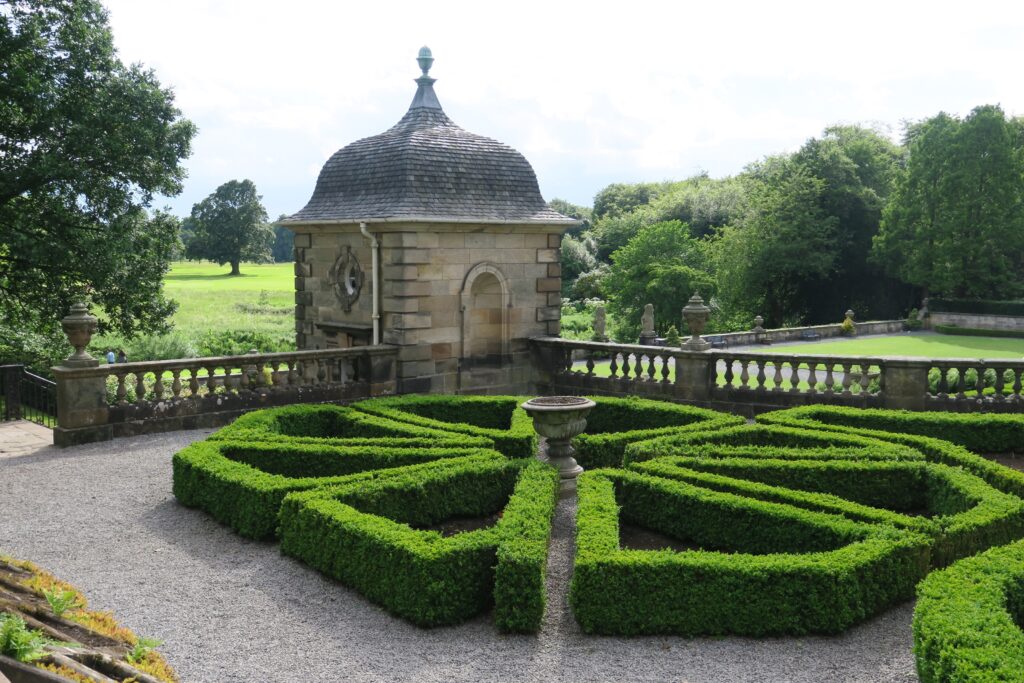 Visiting both venues can may well take an entire day, whether you are an art, history or garden lover.
Following the art theme you could spend the next day in the west end starting with the cute Astone Lane followed by a visit to the amzing Kelvingrove Museum and or the the Huntarian, meander over the Glasgow University and conclude with the Hidden Lane. All of this can be done walking .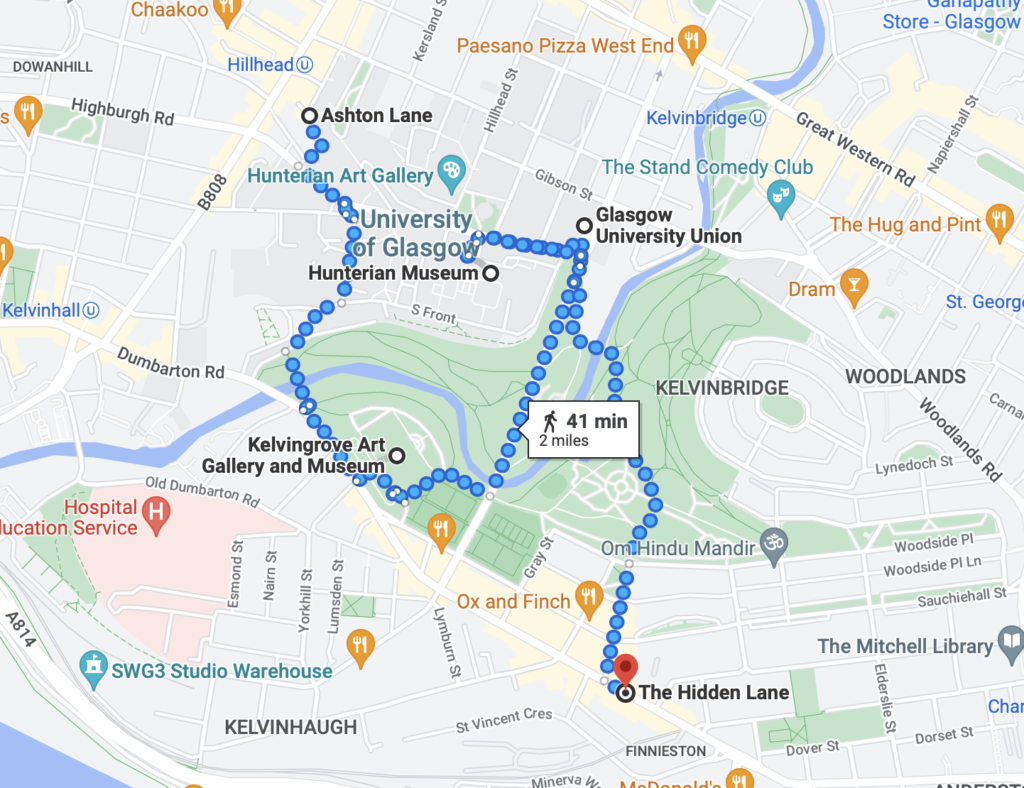 Obviously no visit to Glasgow could be complete without visiting the City Centre. You might want to start with a tour of the City Chambers perhabs followed by some browsing at Walker Slater. Have a nice tea and cake or a light lunch at the Willow Teamroom enjoying Rennie MacIntosh's work. Visit George Square and have a laugh at the Duke of Wellington who usually sports a traffic cone and conclude with the Gallery of Modern Art or perhabs venture on for some shopping or a dinner?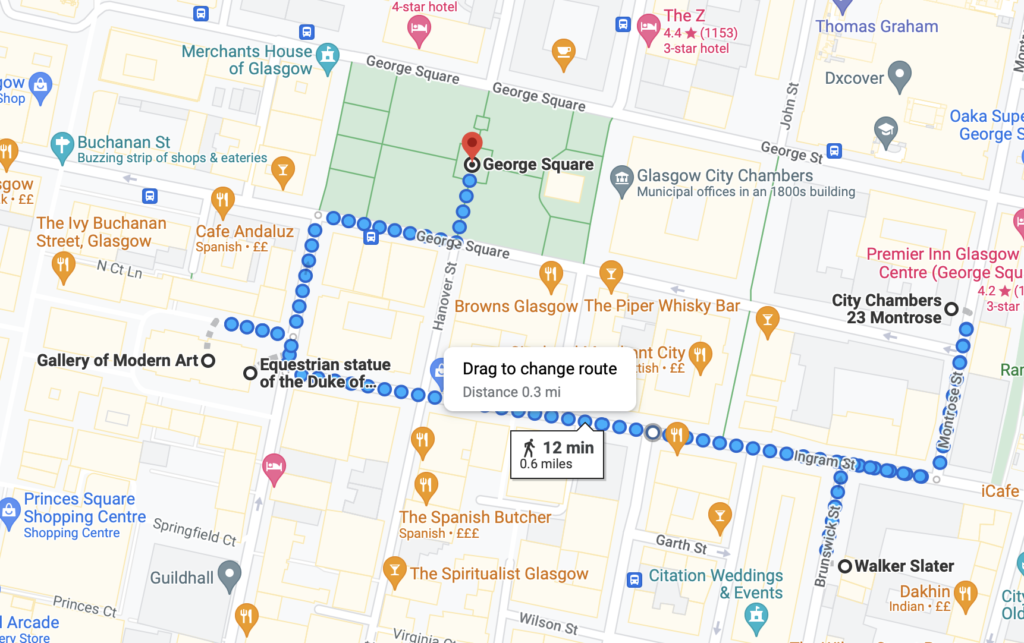 Glasgow with its 1.6 million people you might need a little more time to find all of Glasgow's gems but it is certainly an effort which will be well rewarded.
You can spend days exploring Glasgow but you can also just visit for a day or maybe even a few hours. There is plenty to see and do and it is very easy to fall in love with the place.
Get in touch!