The new Johnny Walker Experience in Edinburgh is what you expect: very American, nice and shinny!
I went to explore it with a seasoned whisky lover and friend. We walked in and it did feel like entering "the Staates", very posh ambiente with a glittery feel to it.
We were greated by a very friendly member of staff, who sadly failed at my first question. I asked if the had the Diageo special releases (which I first encountered at Dalwhinnie Distillery), he replied no and I did find them later in the shop and my friend even got to try them.
Our second question was if there was availability to have lunch in the 1820 Rooftop Bar. A phonecall was made, we were accompanied to the impressive elevators and re-assured that we would be welcomed by another member of staff when reaching the rooftop.
We got there to an empty space and made our own way to the bar where we spent a few minutes feeling out of place. Eventually one member of staff approached us and lead us to a table.
It is a stunning place this Rooftop Bar, very stylish, but that resulted in not the most comfortable seats. We ordered drinks. I had orange juice which was fine and my friend opted for red wine which he found dissapointing. Fresh bread was brought to our table, which was amazing and we did get exited to see what the food would be like.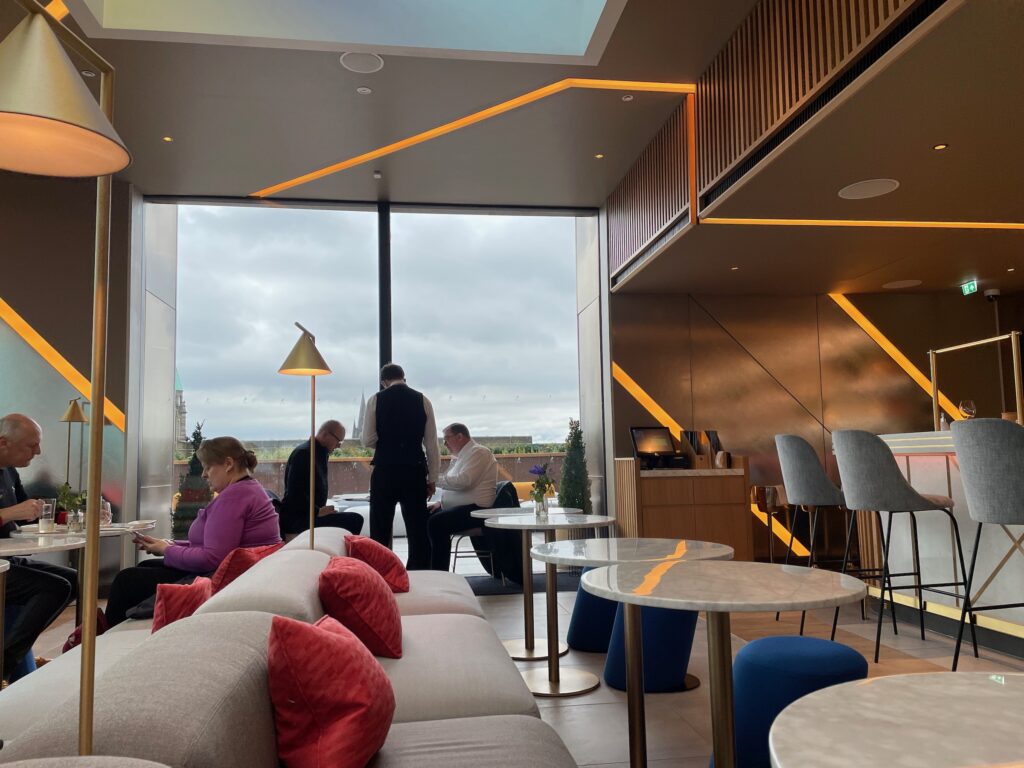 When it arrived it was a real dissapointment it looked as if it had spent hours under a heatlamp. It really was not appetising at all. The actual tase was not too bad. I pressume the name gives it away it is a bar rather then restaurant.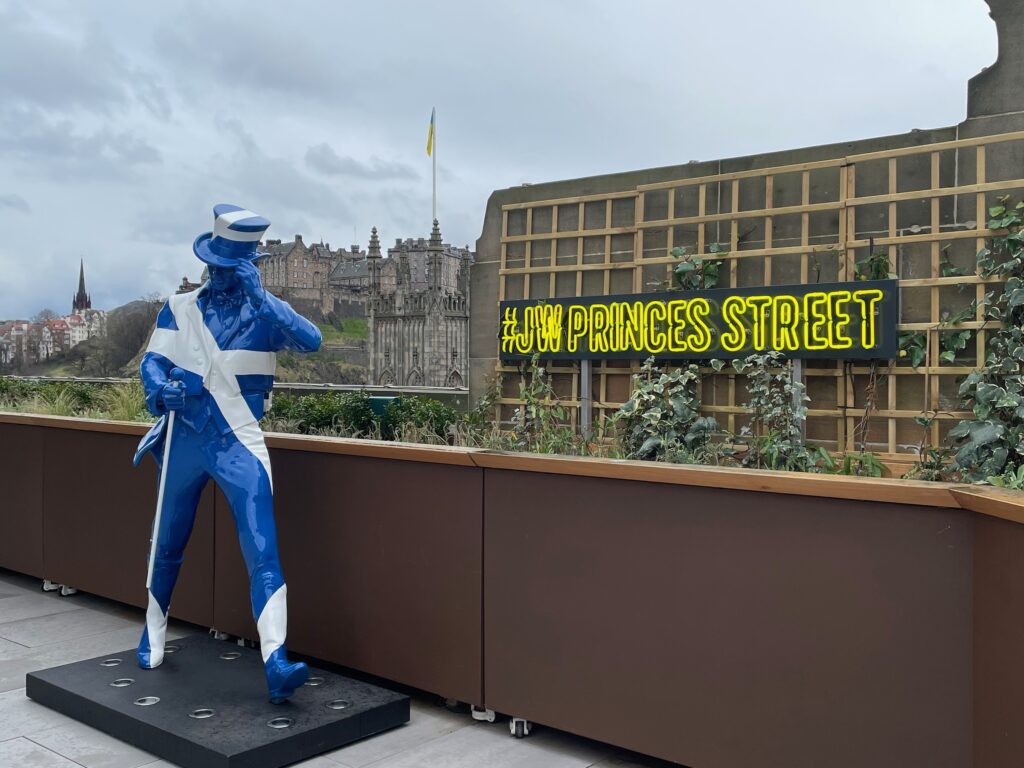 We skipped desert on the grounds, but the cappuchinos were nice. We took a wee walk around the terrace which offers stunning views over Edinburgh.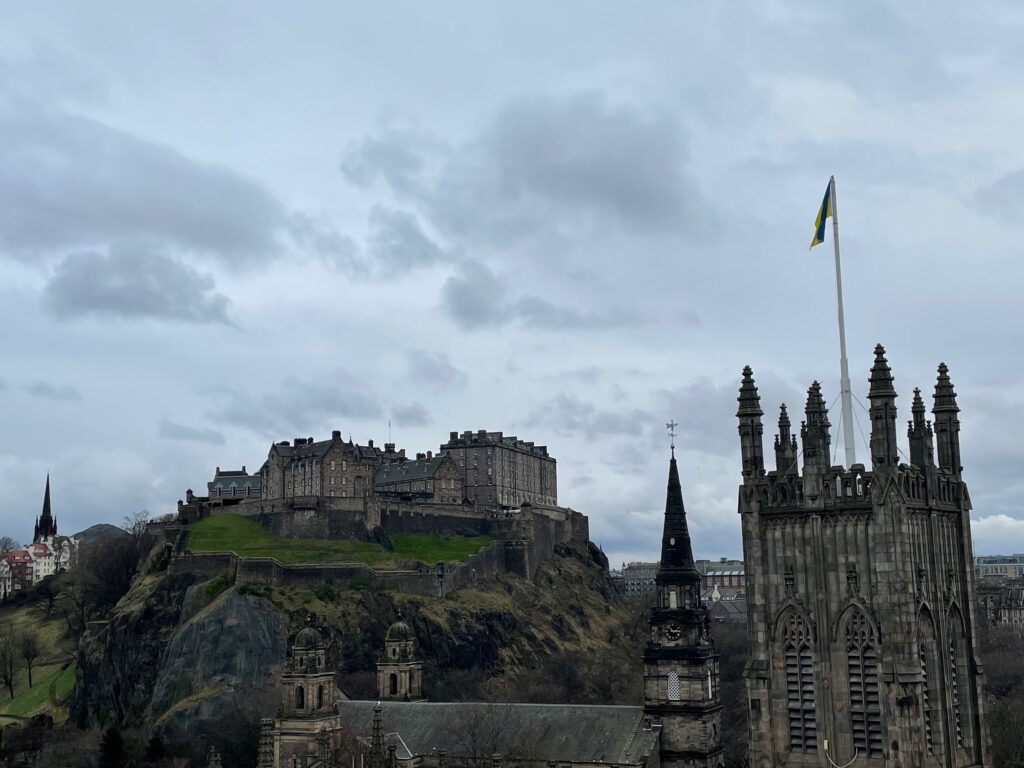 On the ground floor my friend was invited to taste some whiskies (I was driving), which was a nice experience and we ended up buying some whiskies as well.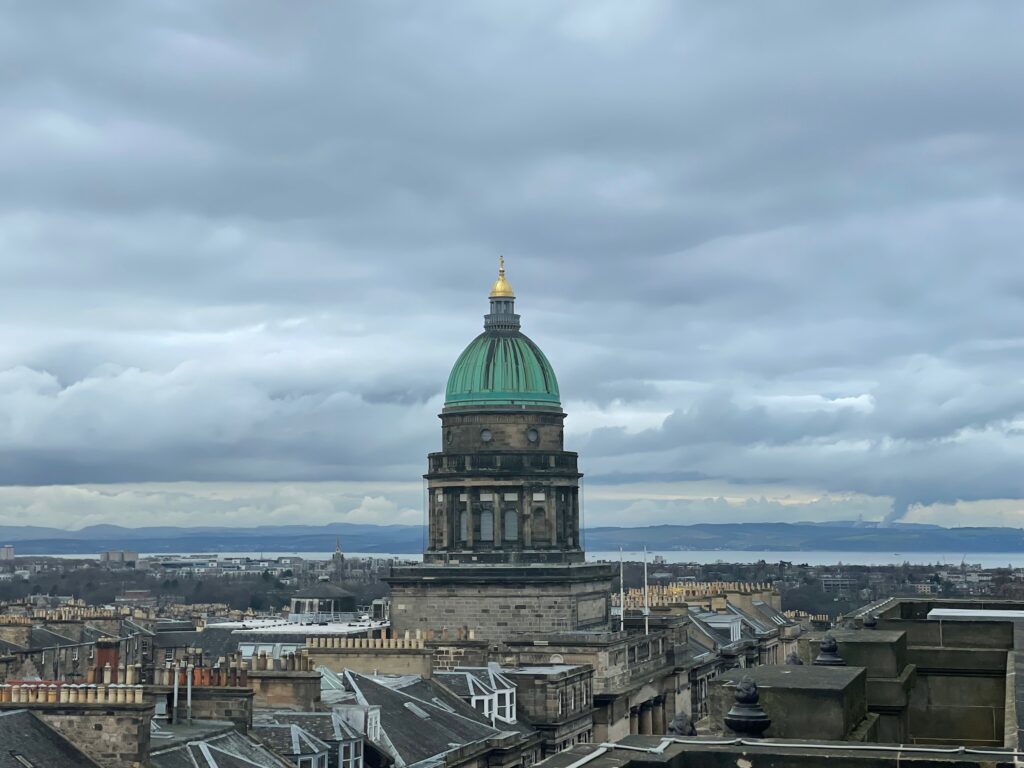 So, overall I would say it is probably what you expect I personally enjoyed roaming around Edinburgh's many whisky shops more and regarding bringing my guests/customers to Johnny Walker? Not for food and I would rather opt for the two Scottish Malt Whiskies Society (SMWS) Experiences in Edinburgh, the one in Queen Street or the Vaults, in Leith.
In saying all this I still need to experience one of their tours.