I had curated a tour to Strahcarron Adrheslaig in the very north western highlands in August and was once again acutely aware of the impact toursim has in remote communities like Shieldaig. Shieldaig is a tiny and gorgeously beautiful village at the shores of Loch Torridon.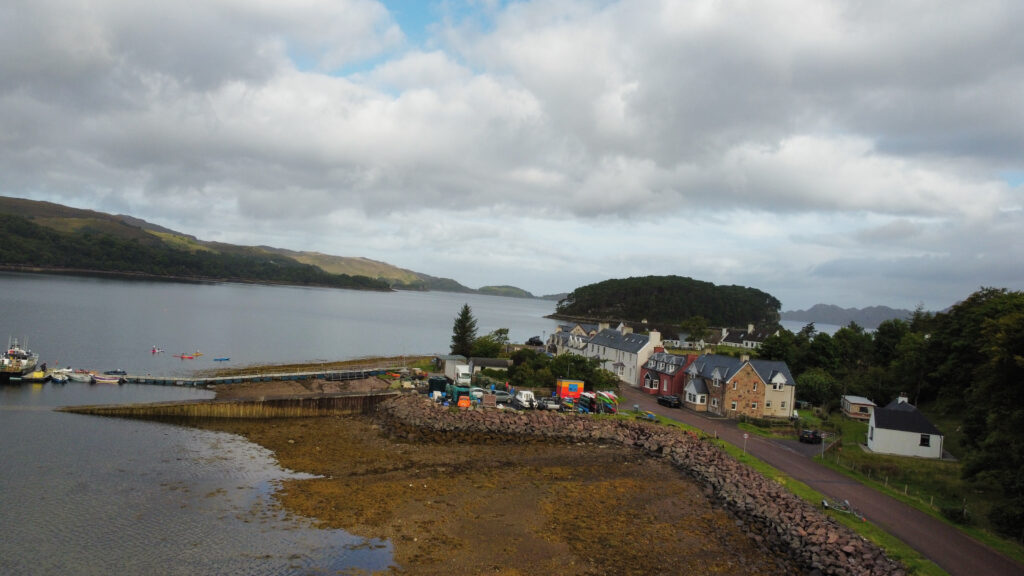 My guests stayed in The Torridon which is a five star hotel, with sustainability credentials and offering an experience totally away from any real life. I opted to stay a little further "down the road" (which had of course been a single track for many miles) in the Tigh an Eilean (Gaelic meaning: house of the island) which was fully booked and buzzing.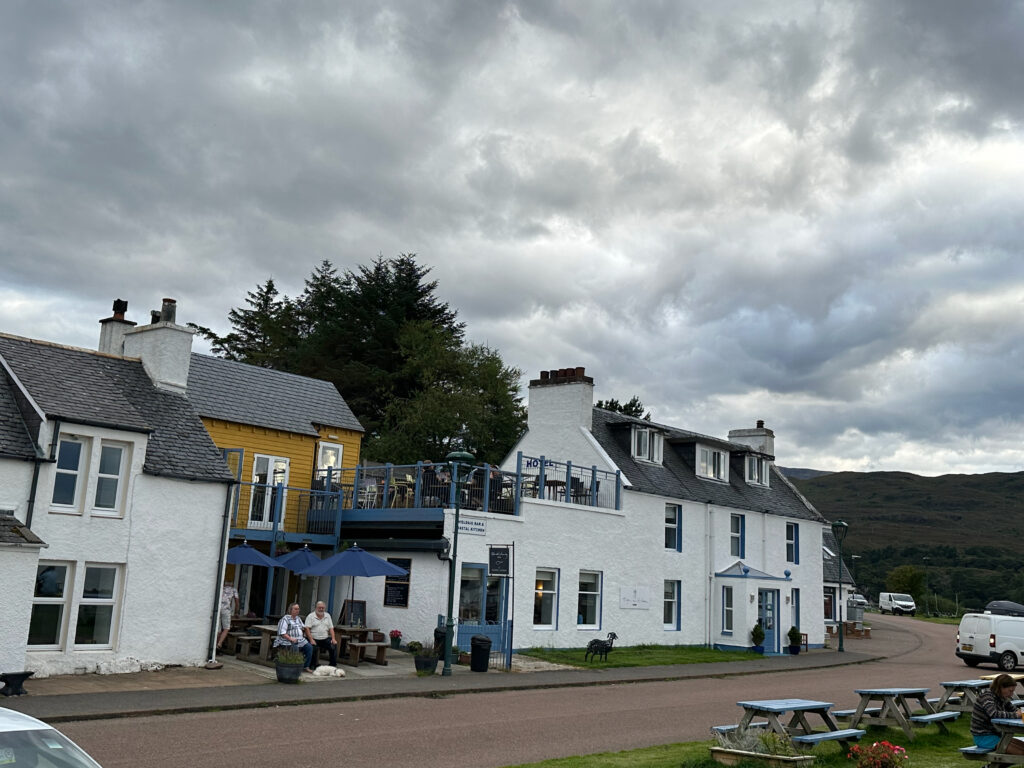 The place is "dominating" Shieldaig a local resident told me and that was indeed very true. It also, naturally supplies jobs and brings income to the place being the only hotel in town. The night I stayed in August there were clearly more tourists than residents in town (or perhaps the residents were in hiding?).
The little family run hotel was excessively busy but everyone was still kind, caring and very friendly indeed. Let me add that I travelled "on my own" and felt very welcome and safe of course.
I had one of the best meals ever with the nicest view over Loch Torridon: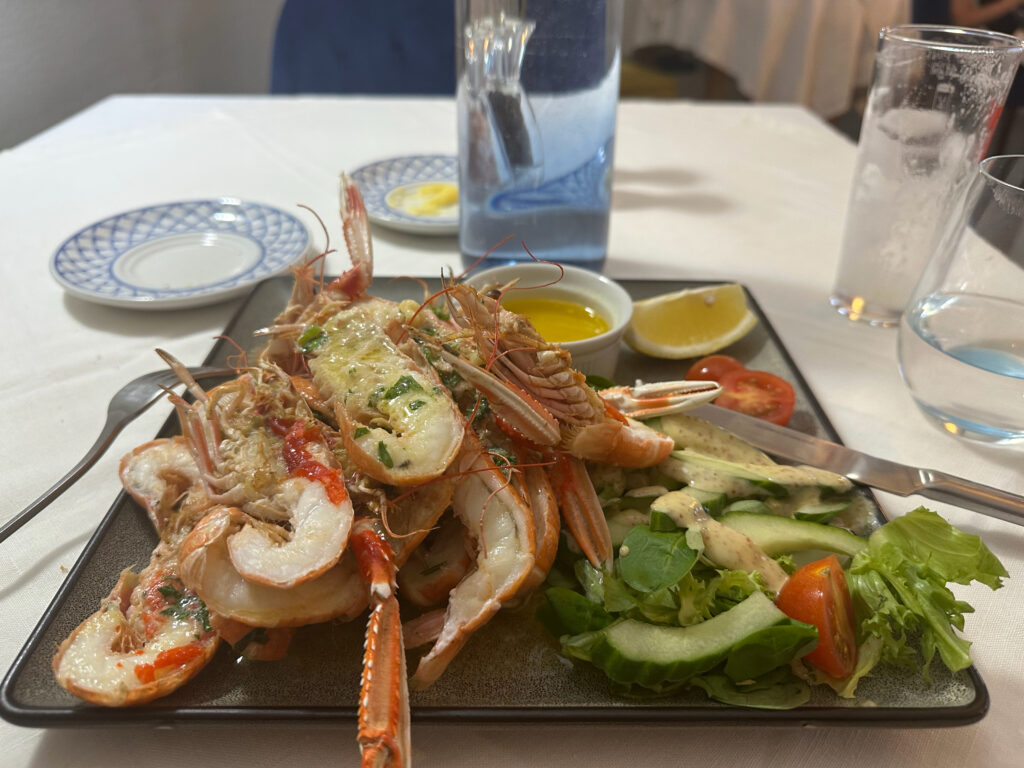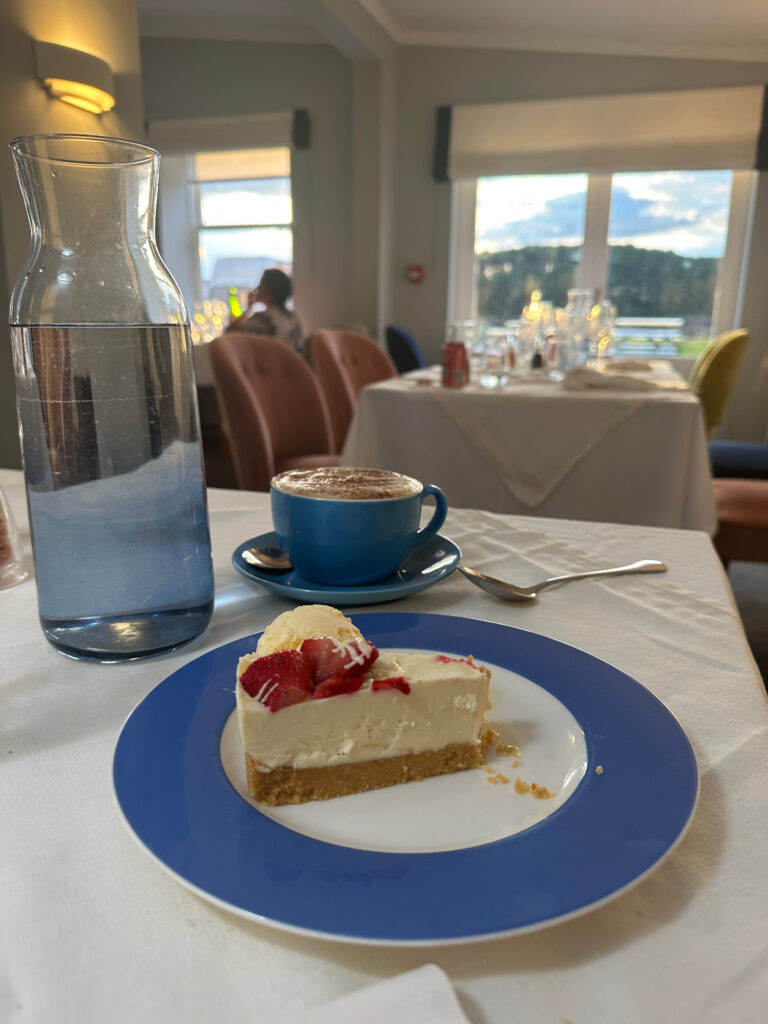 The room was equally cosy and very comfy and by the nature of this remote place geared up to get you walking & hiking with plenty of information as to how to.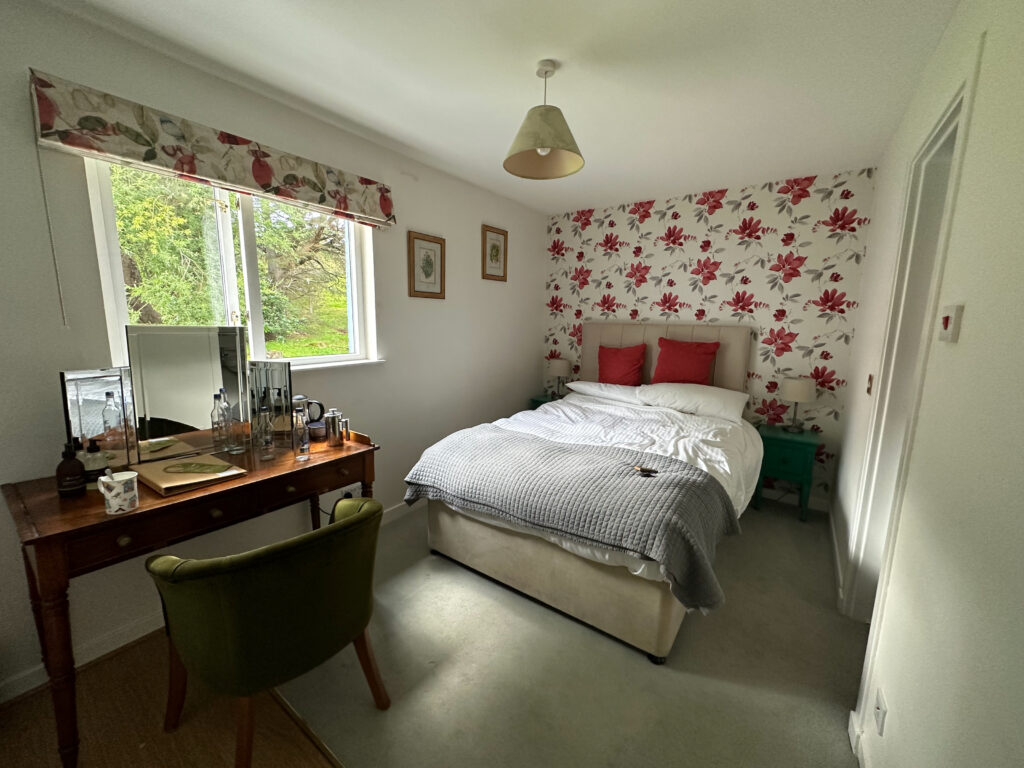 I was so taken by their food offerings that I cannot help but post two more photos of the delightful breakfast I had: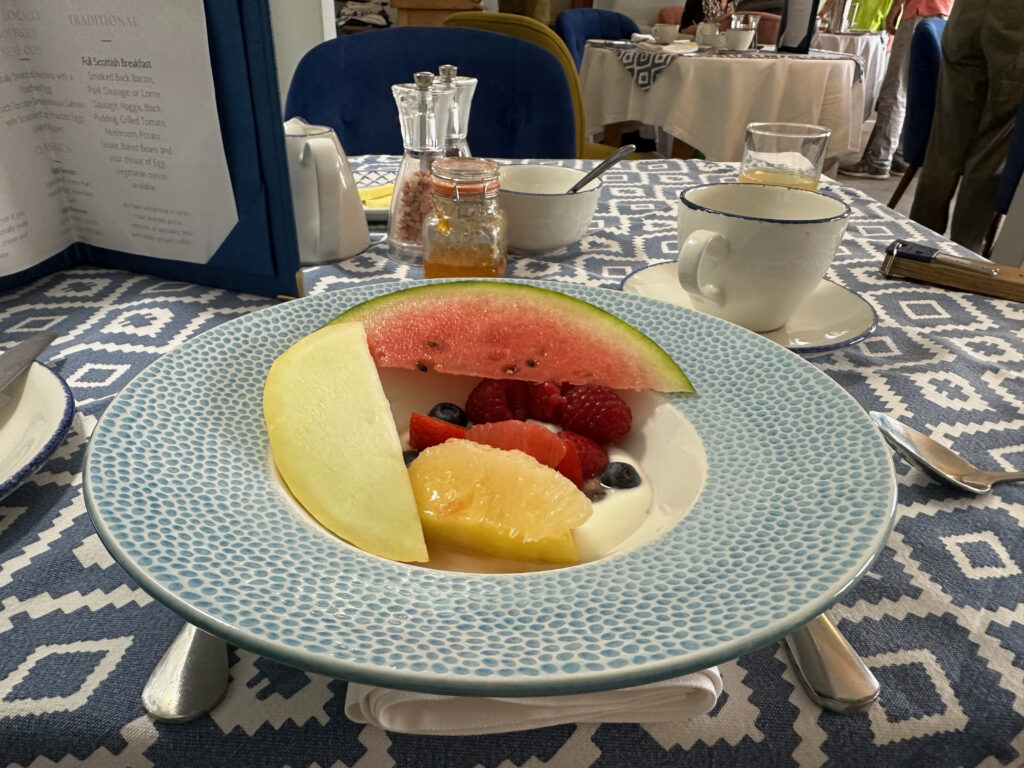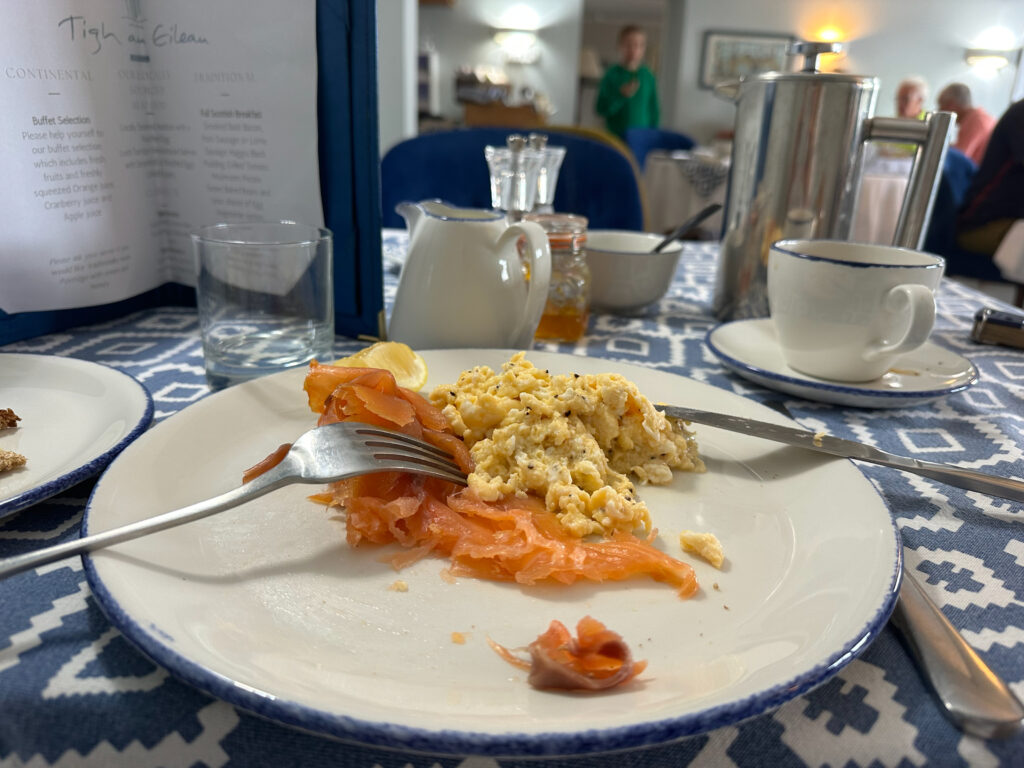 I do apologise for blethering on about the food but it simply was so outstandingly delicious. Coming back to the community: the village has the usual store which acts as post office (I think) and partially art gallery for the resident creative people.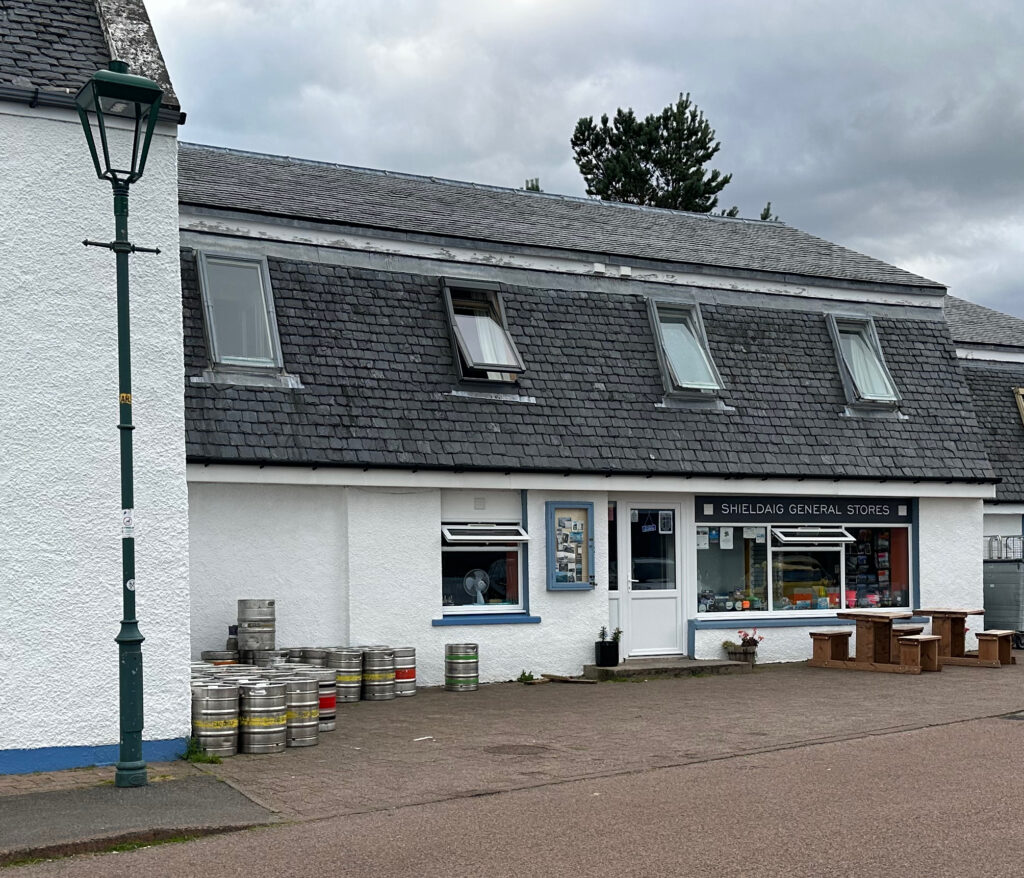 When walking in and caring to engage in a conversation it becomes quickly very clear that this little place sports a vibrant community and I personally would advise to come back out of season to really get to know the tightly knit quality of living remote. People have to rely on each other but also respect differences. It does give me a very warm feeling. I hope I am not romanticizing this too much as I am sure there will be conflicts but still you need each other living in a place like this.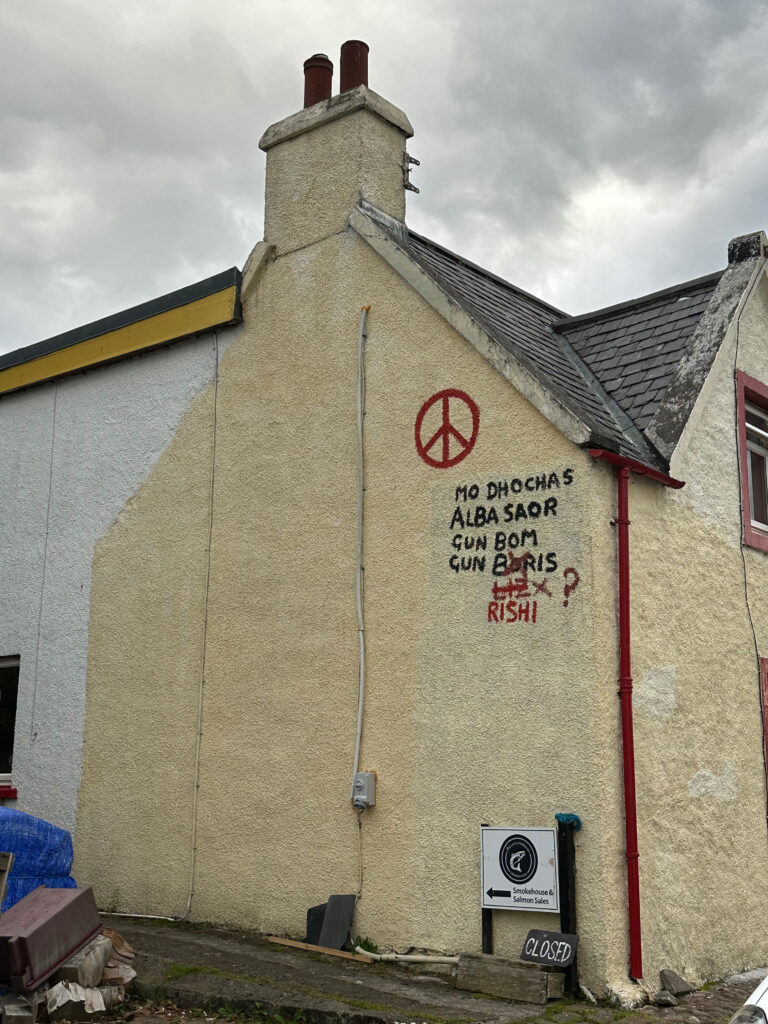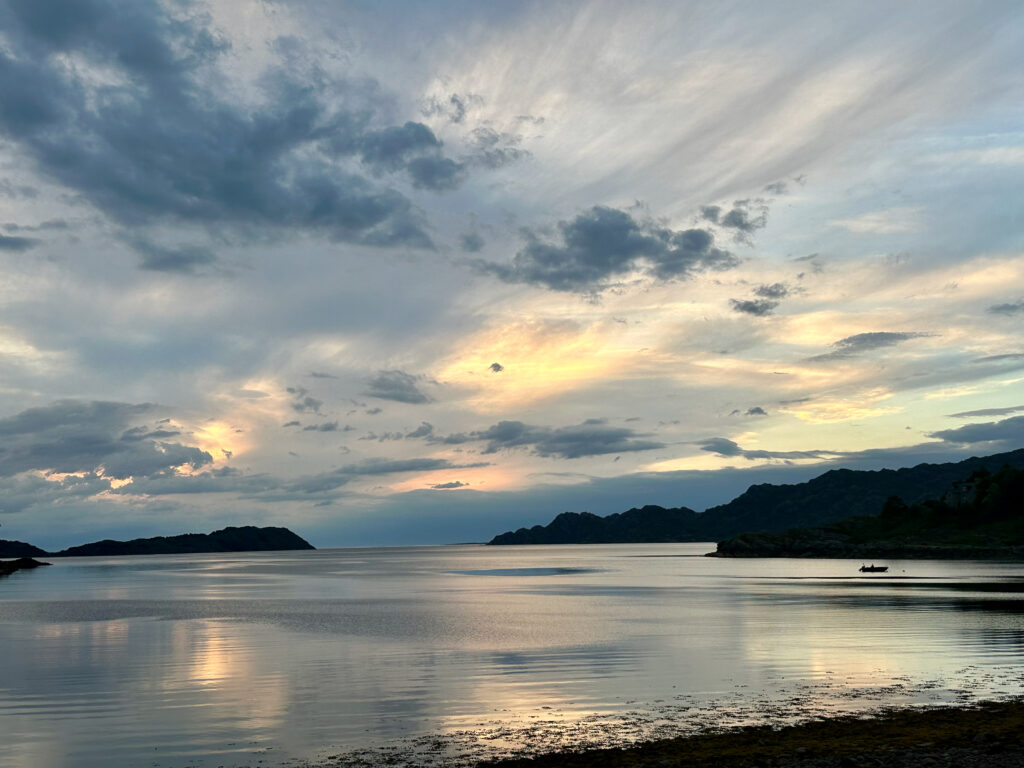 I did bump into the big tourist bus invading the local coffee shop the following day which took away the feeling of remoteness but when walking into the hills I immediately got it back. This is a fabulous place to go exploring, hiking, being mindful and not to forget go swimming and as said I would also highly recommend to do so out of season if you can. Enjoy!!!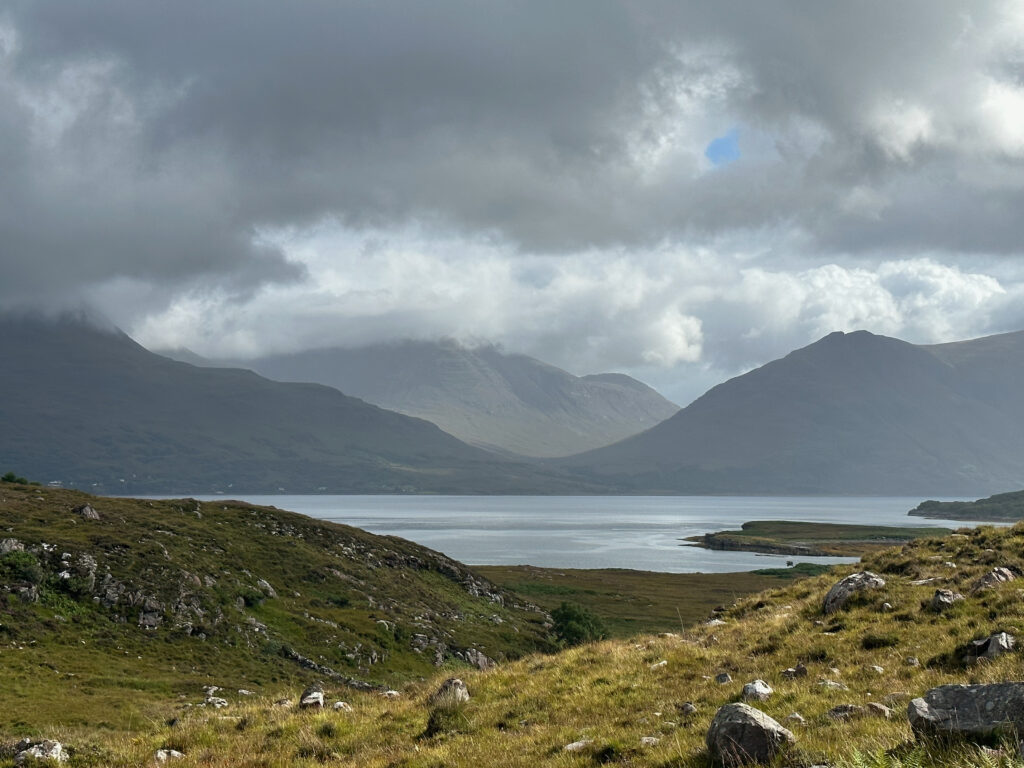 There is a guide available on the history of the place by Alice and Vivienne MacLennan which I highly recommend: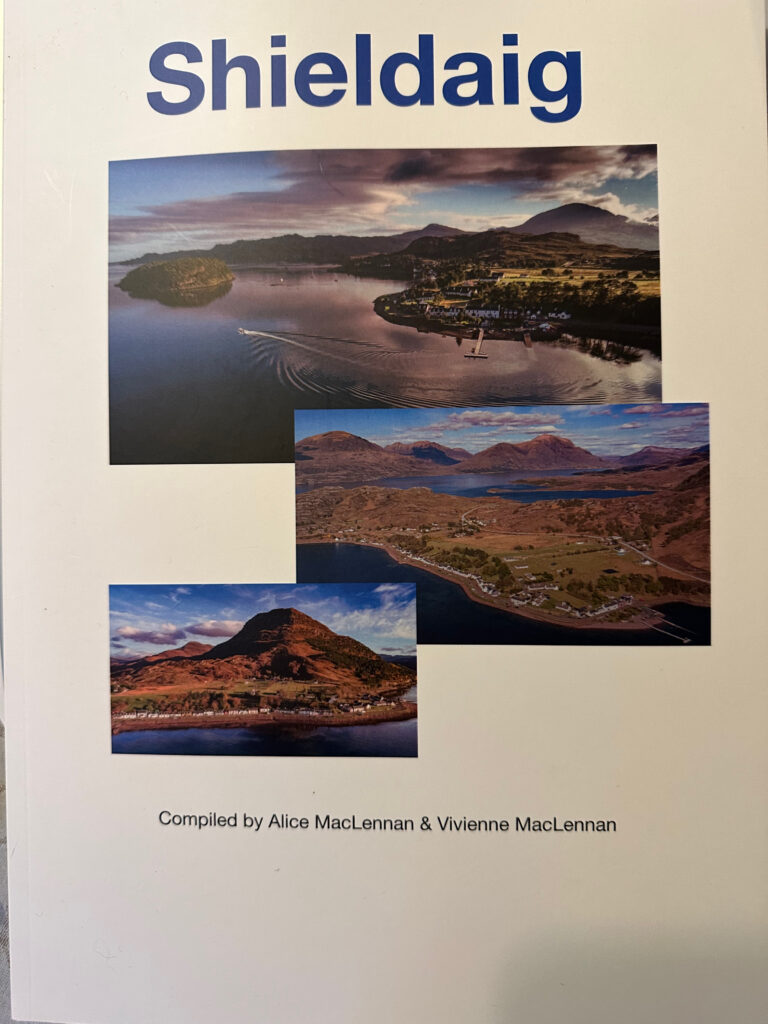 For keeping up-to-date with current news try the Ross-Shire Journal and also visit Shieldaig.scot, Shieldaig.info, Steve Carter