Over the years I have had the opportunity to meet such a variety of fabulous people while showing them my favourite country, Scotland.
I frequently visit the same places, but it will never get boring for one, thanks to changing weather each place will always be different and, secondly, my guests join me from all over the world.
Some of the more common reasons to make the journey are: a true love for golf, family ancestry, loving the Royal Family, Outlander and most of all a nature connection.
Recently, I had a lovely family from the US, joining me for a day tour into the Highlands.
Initally the trip was planned as a golf trip, but then diverted to a trip to Iona as one of them is teaching at Iona University (if you click the link you can read the story berhind the name).
They spent some days on Iona, added the golf in St Andrews and joined me to visit Balmoral.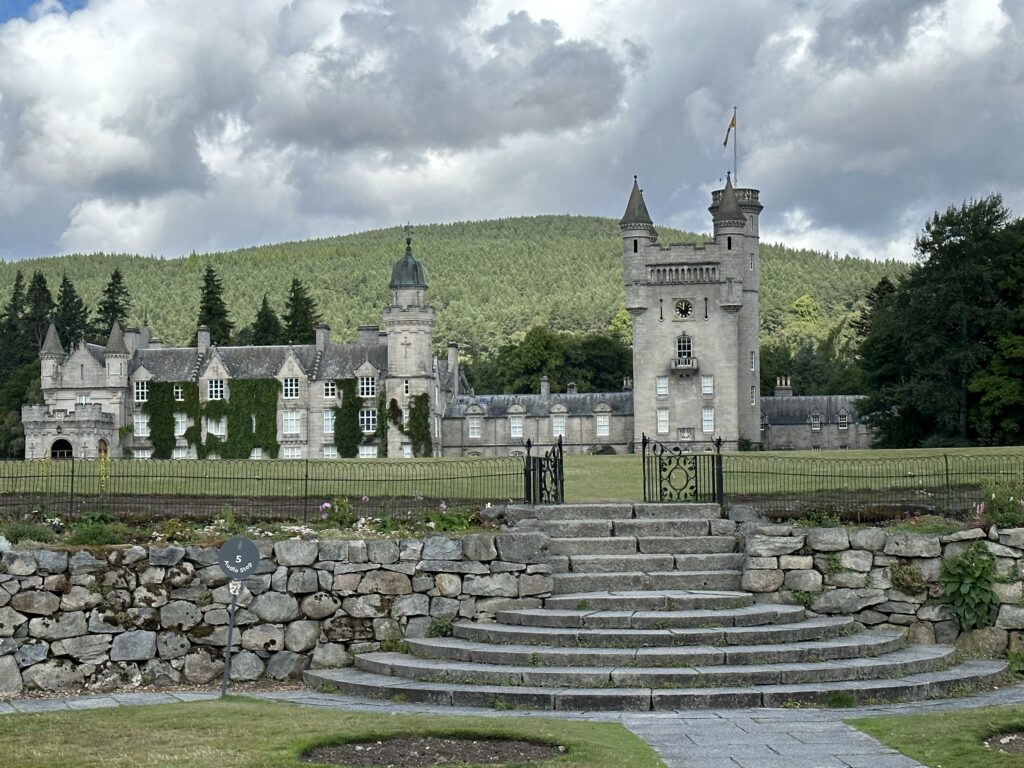 Balmoral Castle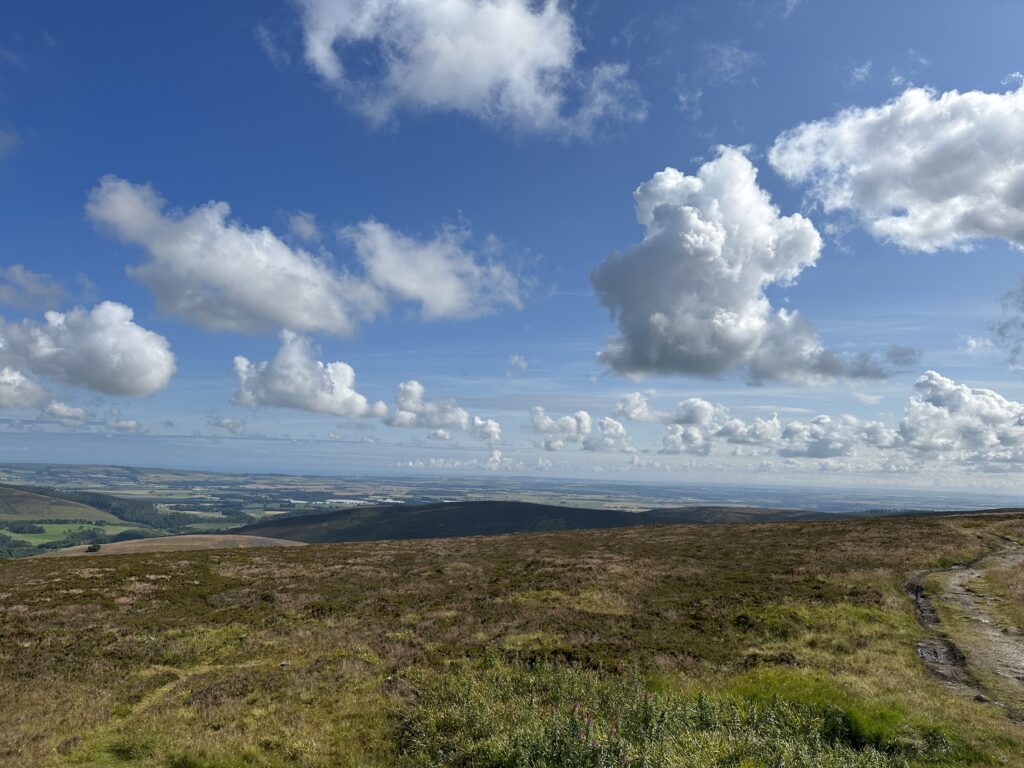 View point near Laurekirk/Fettercairn
There is also all boy's Catholic High School called Iona Preparatory, their athletics teams are called the Gaels as well.  Like the University, it also takes its name from the Isle of Iona.
St Columba is the patron saint of Iona University.  Both schools were founded by the Irish Christian Brothers who were founded by Blessed Edmund Rice, following in St. Columba's footsteps after the monks fled Scotland (after the Viking invasions) and returned to Ireland.