In my previous post we had stayed two nights in the Glenuig Inn (Arisaig) which we were very sad to leave but we had scheduled another night on the Drimin Estate on the Movern penisula to do our first tour of the new whisky distillery Nc'Nean. The 7000 Hectar Drimin Estate was bought over by Derek & Louise Lewis in 2003 with the aim to serve the community. Their daughter Annabel Thomas is the CEO of the rather unusual and very green Nc'Nean distillery, which gets its name from the Gaelic Neachneohain, the Queen of Spirits and a fierce protector of nature.
Like Glenuig Inn Nc'Nean aims to indeed protect nature by using organic barley, being powwered by renewable enery and recycling 99.97% of their waste.
Personally I have to admit that my way to Nc'Nean was purely based on the exquisite inaugural release which I bought after I had already experienced their aged botanical spirits which I also highly recommend.
However, before all this we had an amazing drive to Morven. We had planned to walk in the Ariundle Oak Forest, but as we were on holidays we got distracted stopped too many times and ended up walking elswhere so by the time we arrived in Strontian we felt the need for a cup of coffee and a scone which we had at the Ariundle Centre which again is a fantastically freindly place with amazing produce.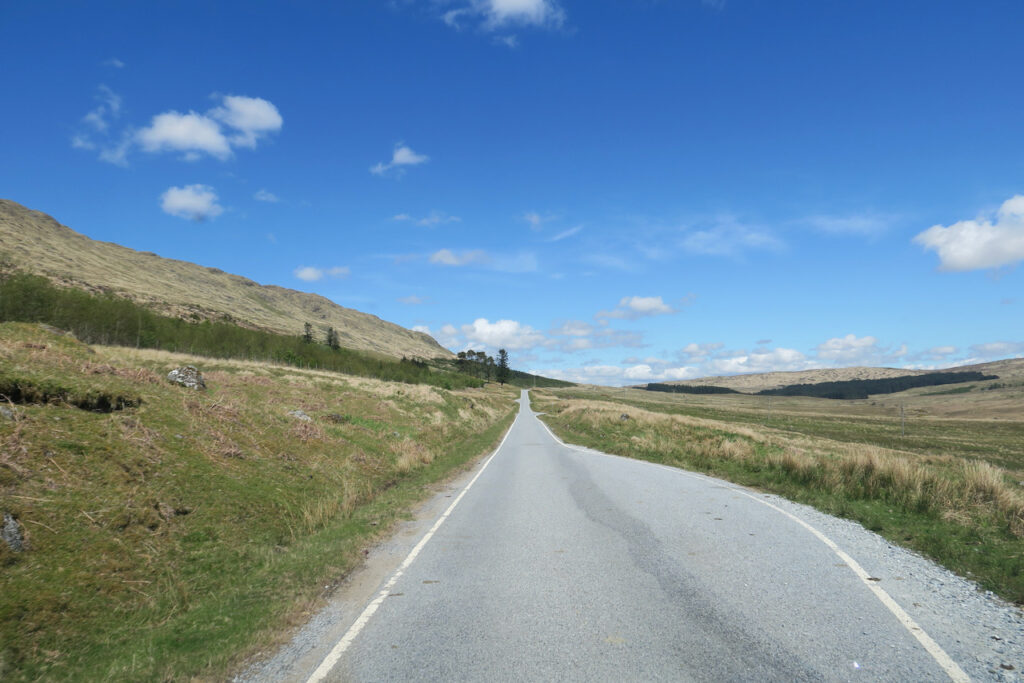 From there we had an amazing drive over to Morven.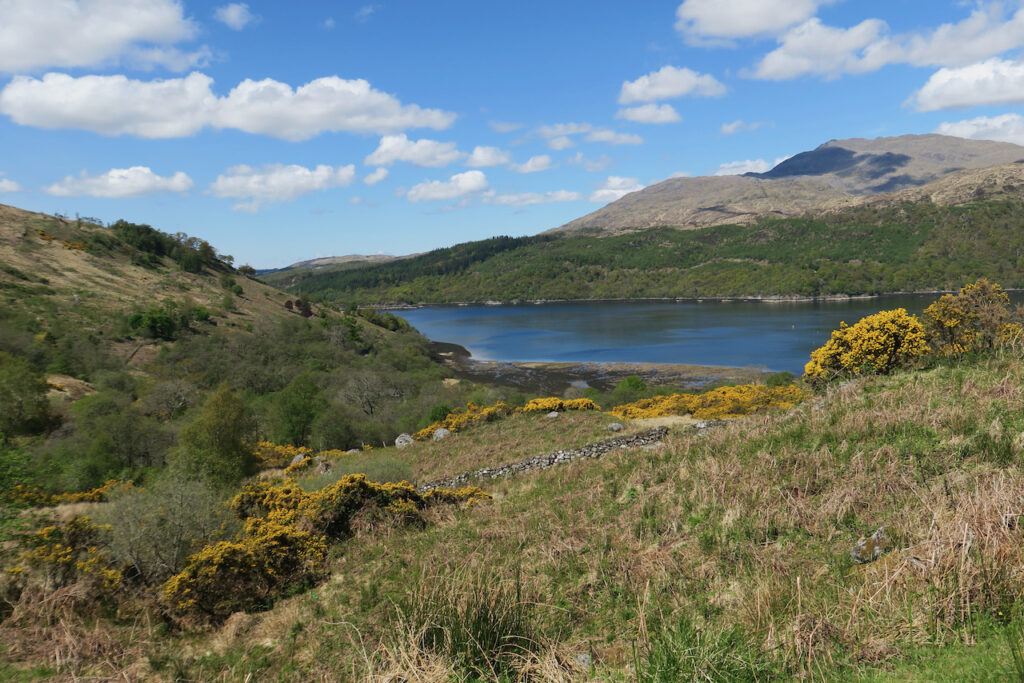 As always there is too much to see on the way so we only just made it for our 2 pm distillery tour to Nc'Nean. Even the drive up to there is an adventure as the road is tiny and steep but very well maintained and so beautiful.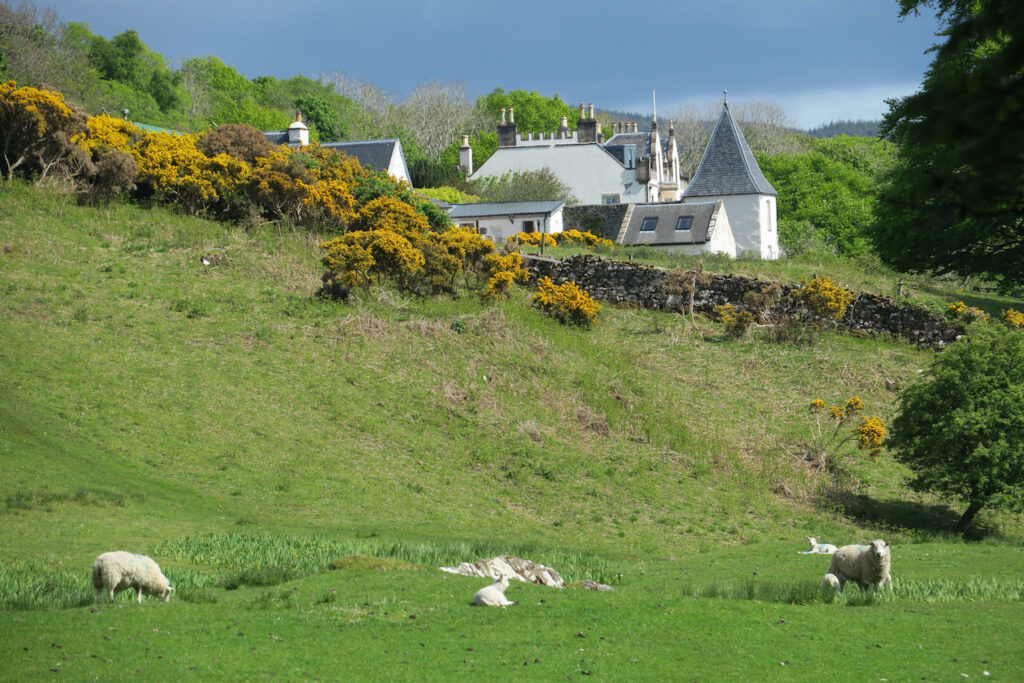 Amy welcomed us and provided a very insightful tour. We tasted a surprisingly delightful new make spirit, the botanical spirit and the 6th batch of whisky which was even better than the already amazing inaugural release. I had to buy it it was that good. We also learned a lot about the process and the engagement with the local community. Besides all this the distillery is located heavenly. The paintings on display took our interest and as per usual were locally produced by Alan B Hayman, who lives on the estate. To sober up we took a walk to the Hayman Gallery. We realised that we had seen his wonderful artwork when he was still located in Glen Lyon, Perthshire. We were warmly welcomed by the artist's wife and actually meet the artist himself and disturbed him in his work briefly.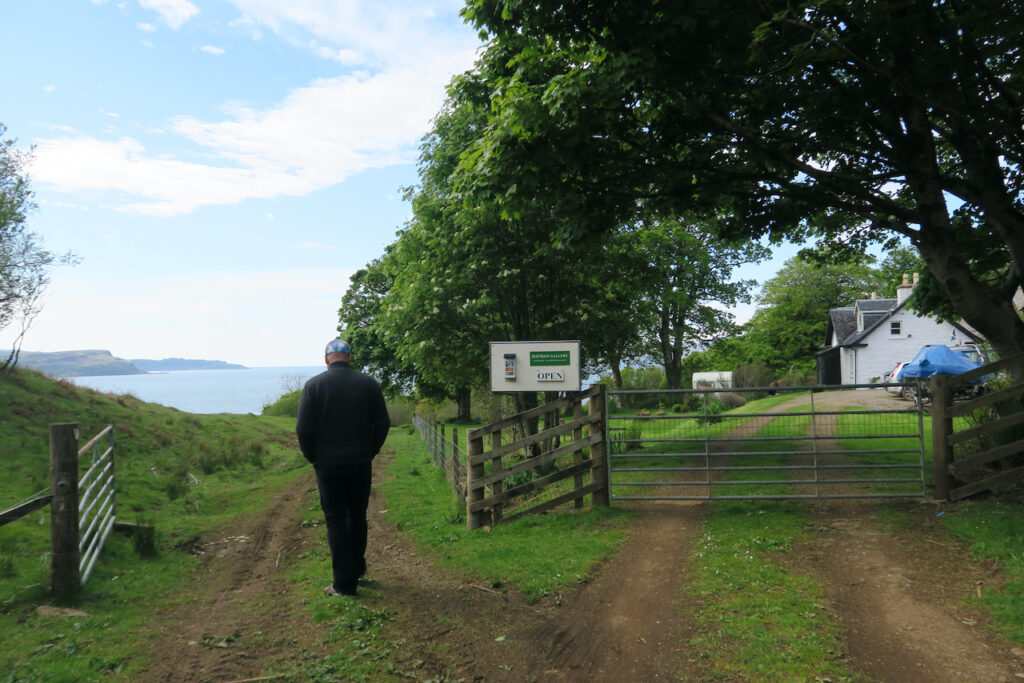 We eventually made it to our B&B, Achnacriche Bed and Breakfast and we made very welcome by our host, Janine. She made some amazing suggestions to what to do on the estate, thanks to her we took a sunset walk to the chapel and she is a fantastic cook!
Before dinner we had some time to spare and as it was a gorgeous day went went for a swim.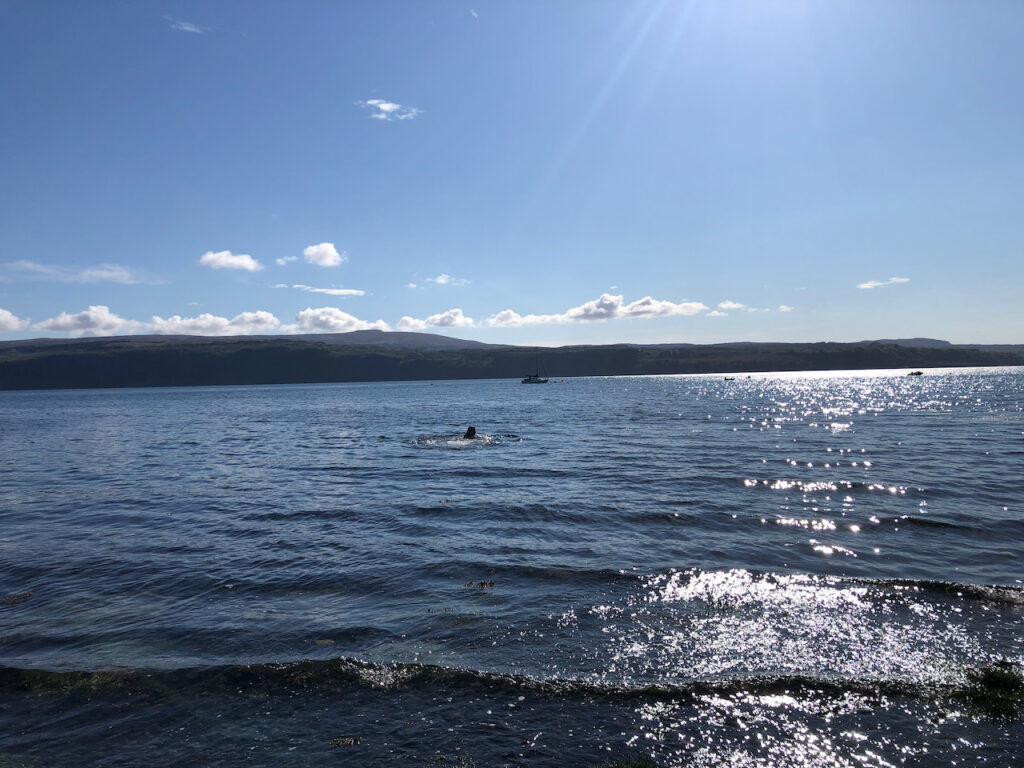 Sadly the following day we had to return home but I will leave you with some impressions from our evening walk and return journey to Fife: