I offer a nature & whisky tour in the West Highlands. The recommended hotel in Arisaig is the Glenuig Inn, which has recently changed ownership.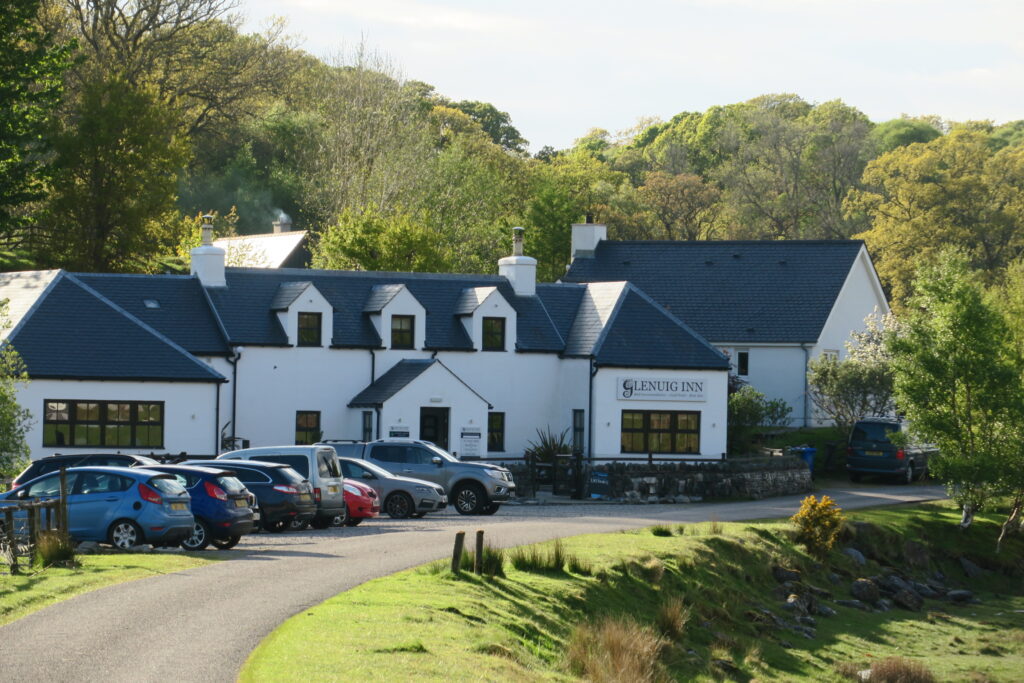 I am a great believer in recommending accommodations, restaurants, whiskies, attractions I have actually experienced. Therefore me and my partner (in love and all things fun) booked ourselves for two nights into the Glenuig Inn and added a day of sea kayaking.
After a drive in the rain and being late for our booked dinner we were welcomed by Rona who immediately provided us with the option to settle in first and than return for dinner. We were quite happy to begin with dinner nonetheless and what amazing food this was. It is a small menu but the contents are of such high quality and well prepared that I would not mind eating the same dish more than once.
There were a number of other guests and the atmosphere was lovely and we really enjoyed the Glen Spean beers too.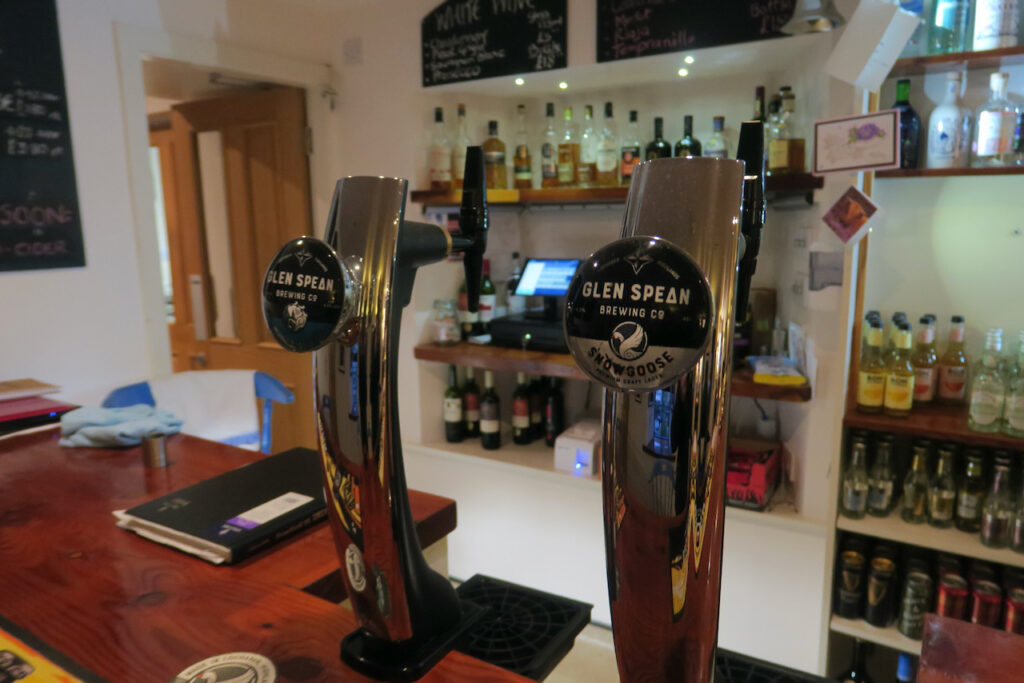 The Inn welcomes walkers, hikers, families, motorbikers and dogs and the rooms are family friendly, nicely decorated and super clean. The emphasize to use local products even made it into soap and hand sanitizers.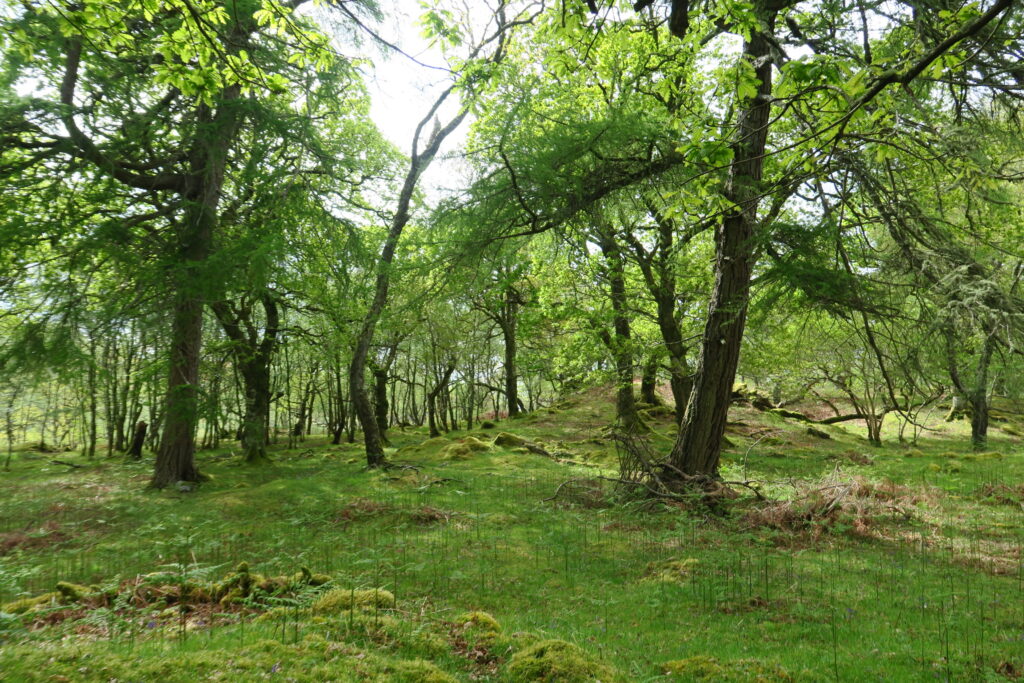 After dinner we went for a walk and due to the beautiful surroundings hardly noticed it was raining.
The following day started with fresh fruit yoghurt followed by an amazing cooked breakfast, again using local produce from Ardshealach Smokehouse and eggs from the resident chickens.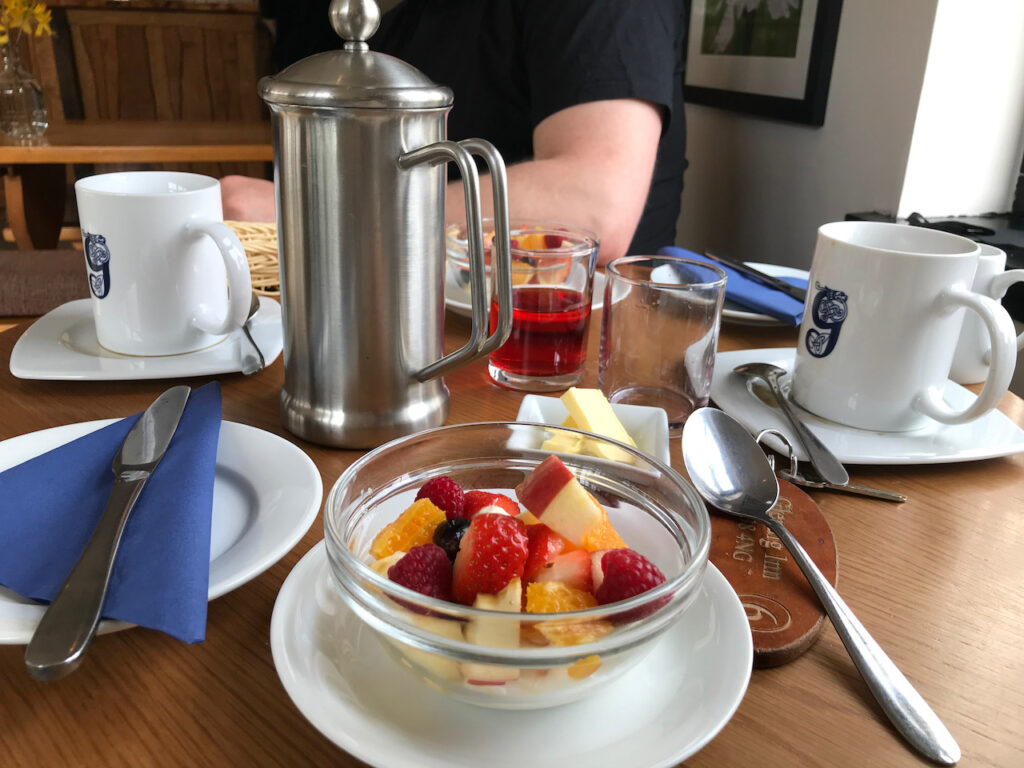 It was a dark morning and windy and we were not really convinced that sea kayaking would prove to be much fun, but we were so wrong. We were picked up by Arisaig Sea Kayaking/Rock Hoppers and Ben & Cal took us to Loch Moidart which was very sheltered and once on the water the day turned into a perfect adventure which we both whole-heartedly recommend.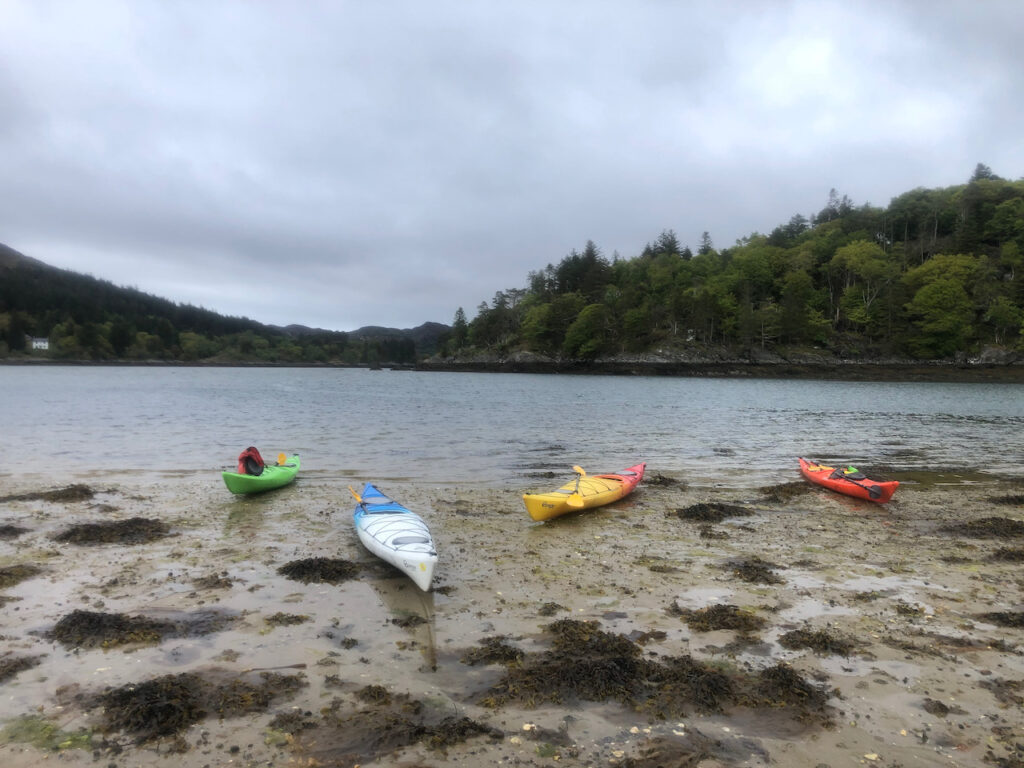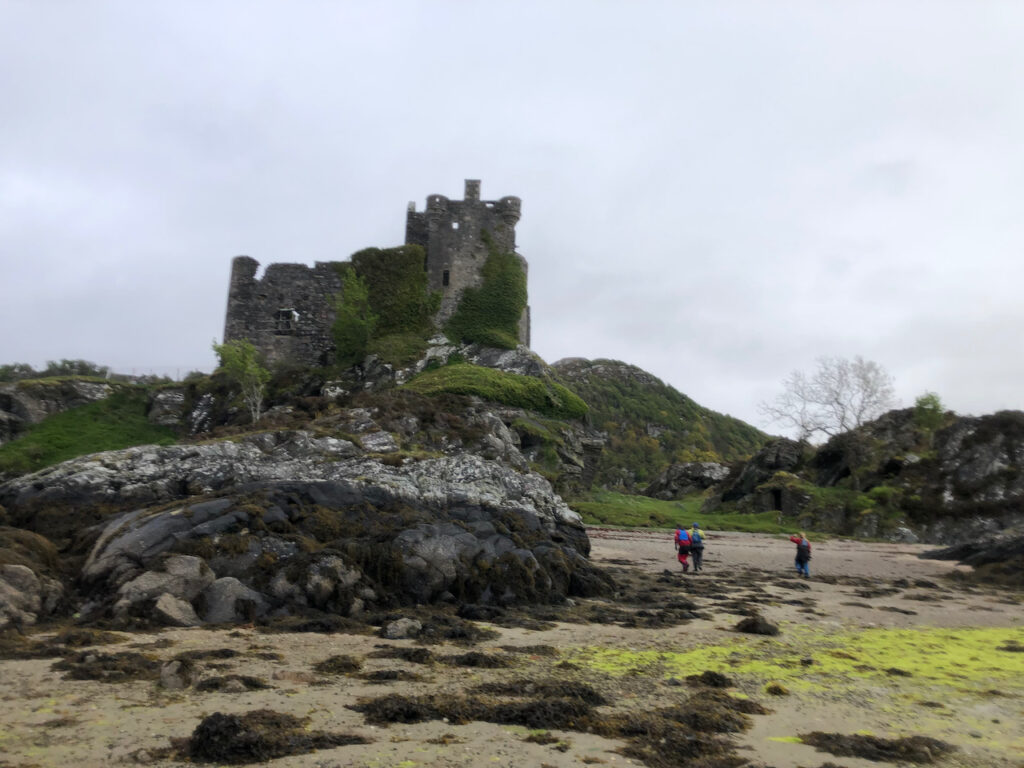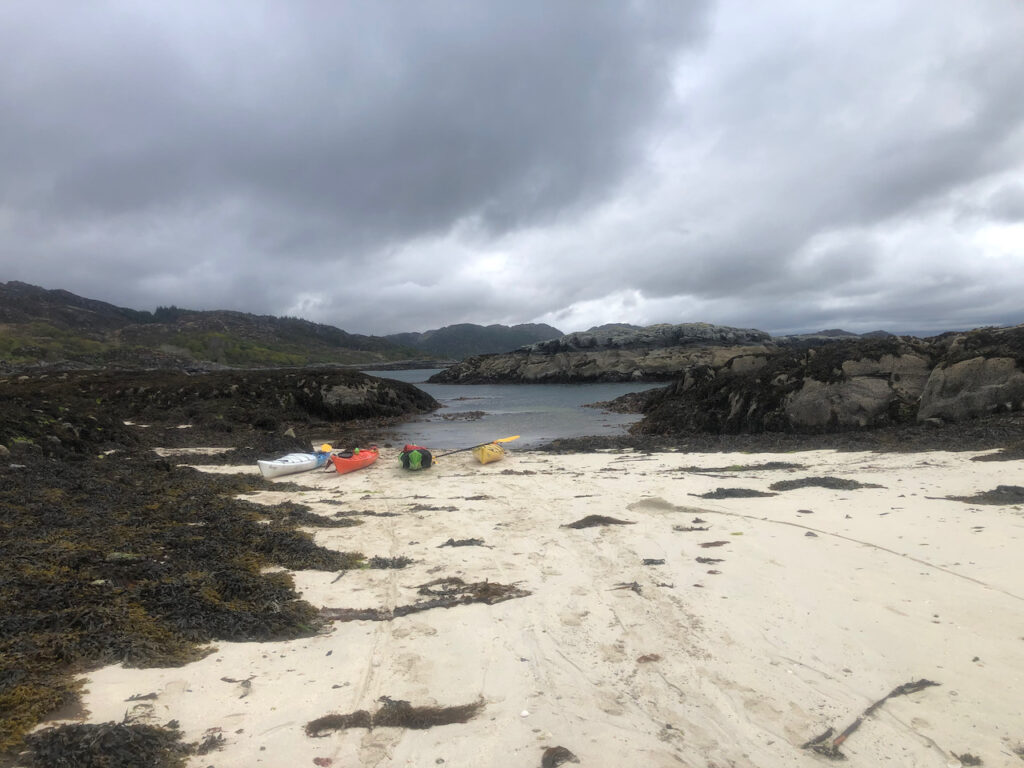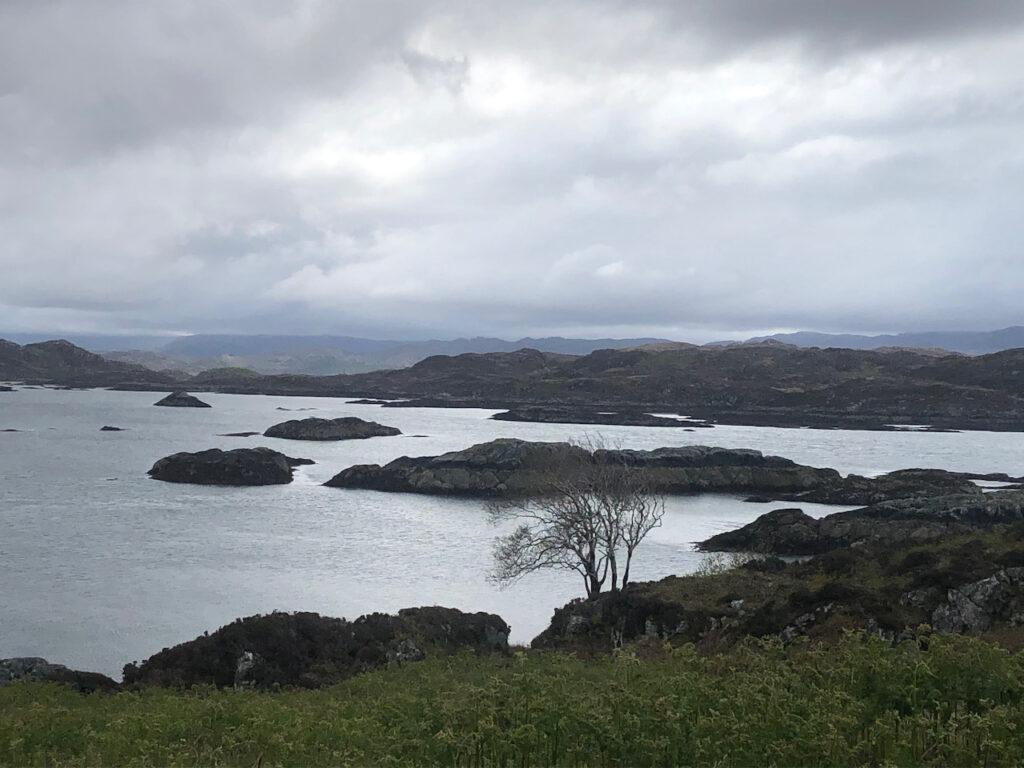 When we approached the shore at 3 pm it began to rain but had stopped by the time we reached Glenuig Inn. We went walking before dinner to the left of the Inn and after another delicious meal right of the Inn past a camping spot we had used years ago. Up a hill we found the perfect sunset spot.
If you love nature you will definitely find it in Arisaig.