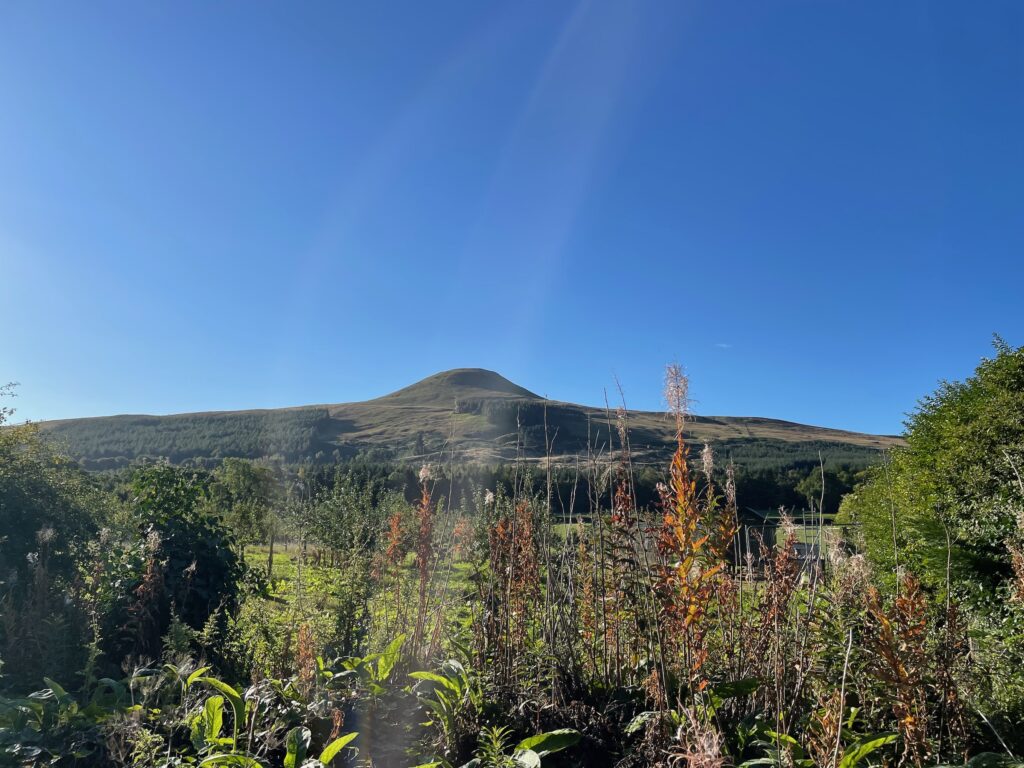 Harvest Fest at Falkland was blessed with beautiful weather so participants could meander between venues in bright sunshine. The event had a fascinating programme and my only regret was that I could not attend all it had to offer. Some of it was filmed so hopefully I will be able to delve into all I missed.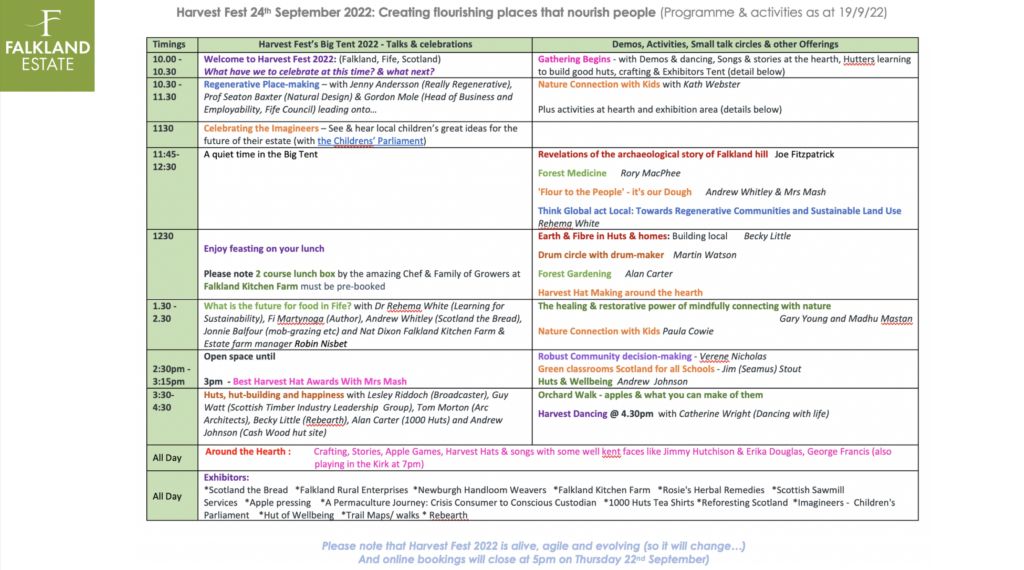 Ninian Stuart started the session in the big tent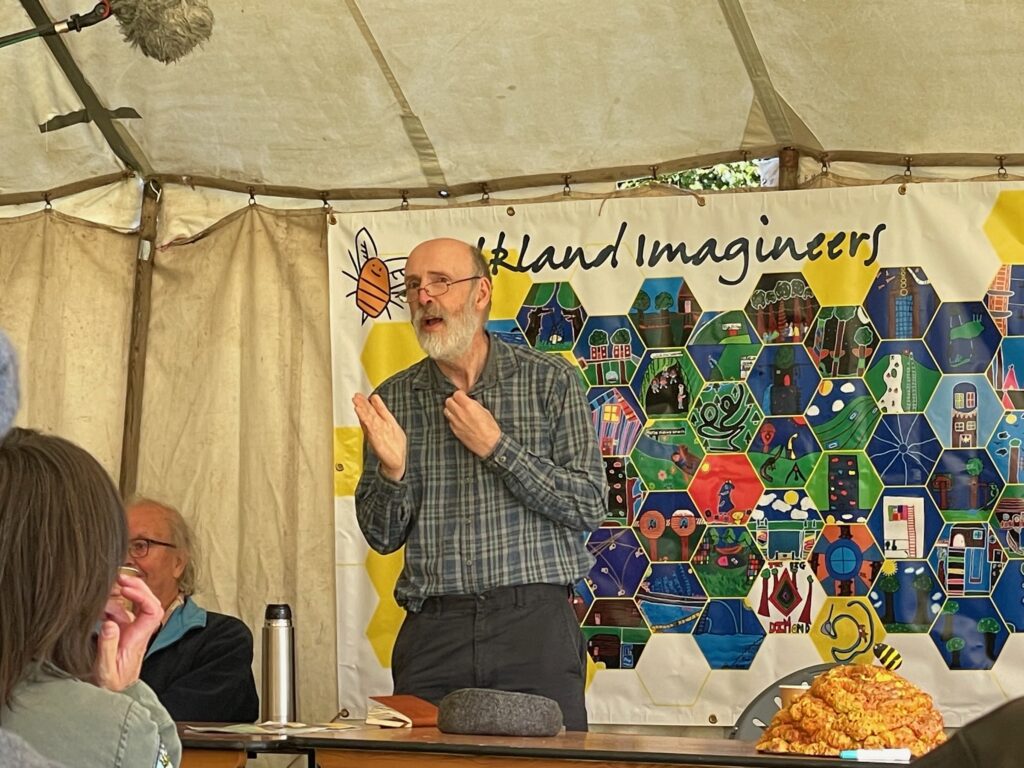 This morning session welcomed Jenny Anderson from Really Regenerative, Professor Seaton Baxter (Natural Design) and Gordon Mole, Head of Business and Employability, Fife Council as speakers and each of them as well as Ninian highlighted intresting points. I especailly feel in love with the phrase "the mind can be anywhere but the feet need to be somewhere.
I also wished I was able of shorthand as Professor Seaten Baxter left with an amazing poem. He actually invited the audience to write a poem as the act of doing so engages one with one's own emotion. I did try this last night together with my boyfriend which was a lovely experiement.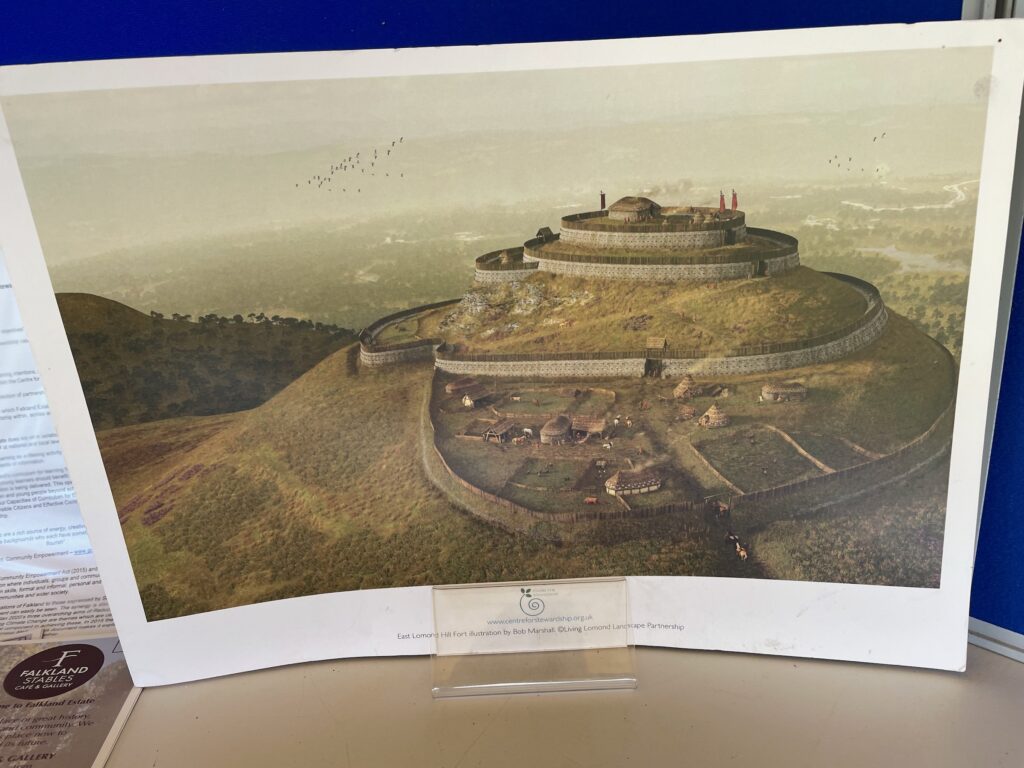 I ventured on to listen to Joe FItzpatrick's "Revelations of archaeology of Falkland Hill' which was fascinating and very engaging, especially as we were allowed to examine some of the finds. I also love and adore the engagement of local people.
The lunch in itself was to die for, both main dish and cake and not to mention the amazing apple juice produced onsite.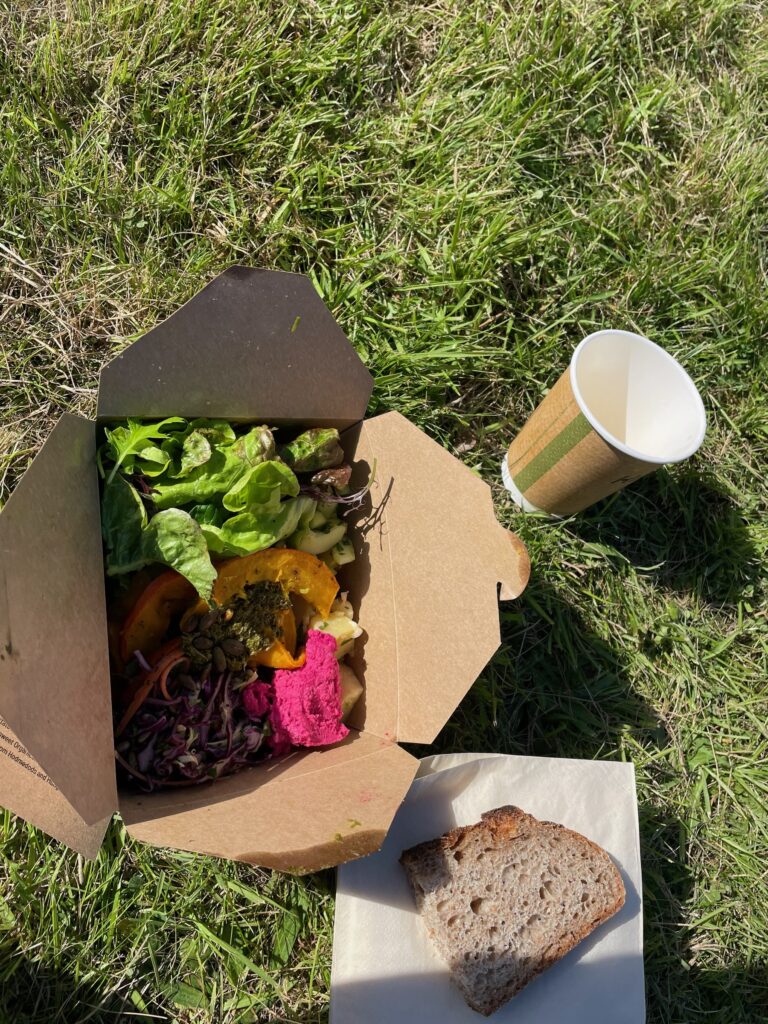 After lunch I attended Gary Young (The Mindfulness Enterprise )& Madhu Mastan's session "The healing & restorative power of mindfully connecting with nature", which was insightful and also fun. Madhu, I will do some drumming!
If you attended any of the other sessions let me know and I will happily add your input here.
The exhibitors were also well selected: Reforesting Scotland, The Scottish Sawmill Services, Newburgh Handloom Weavers , The Falkland Society and the Falkland Estate itself promoting their barley which is being used by NcNean Whisky Distillery.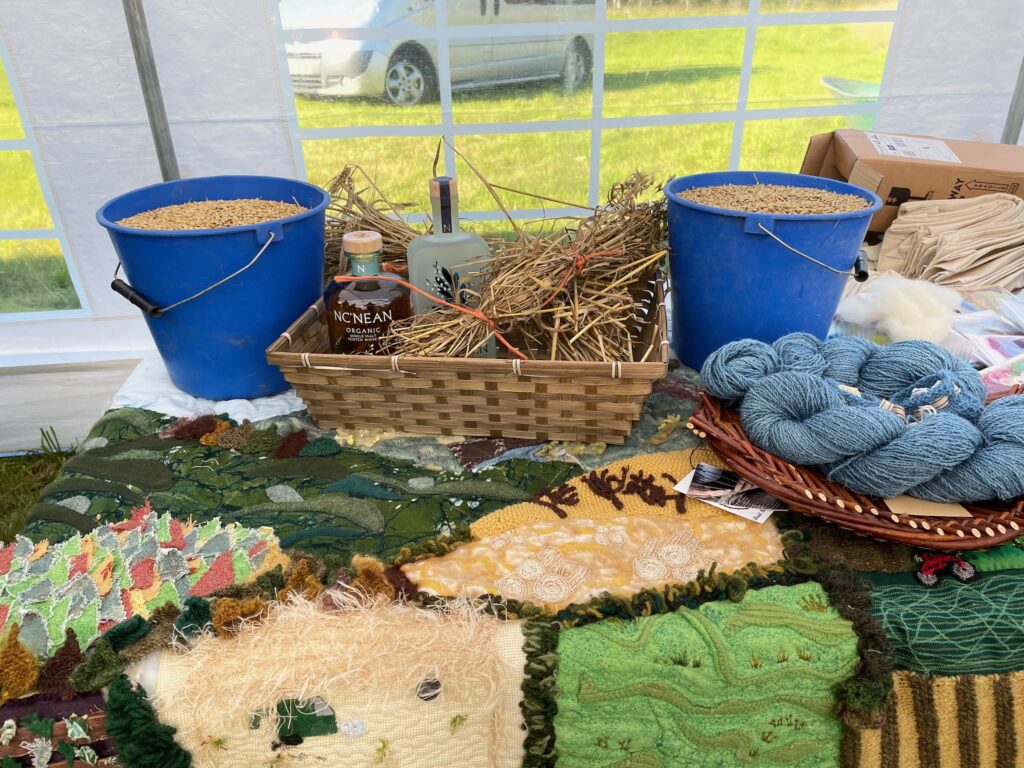 Also check out the Chidren's Parliament for information on how the future generations are involved in the power of place that Falkland is. Not to mention their poems page.
Falkland truly spreads its magic: everything is connected, everything needs to go somewhere, nature knows best and it is the place to be.
I also met some amazing people and feel real gratitude for all I was able to experience.