I reported earlier on the tremendous fun to be had when participating in the 2022 Scottish Field Whisky Challenge. The panel of ten was allowed to sample 34 whiskies in total.
In the morning we had a knock out round and after a gorgeous (and much needed) lunch we re-tasted the remaining contenders again to create appropriate tasting notes.
Not only was a fabulous day being so previleged to blind taste all these amazing whiskies but also to meet everyone else on the panel and share our experience with each other.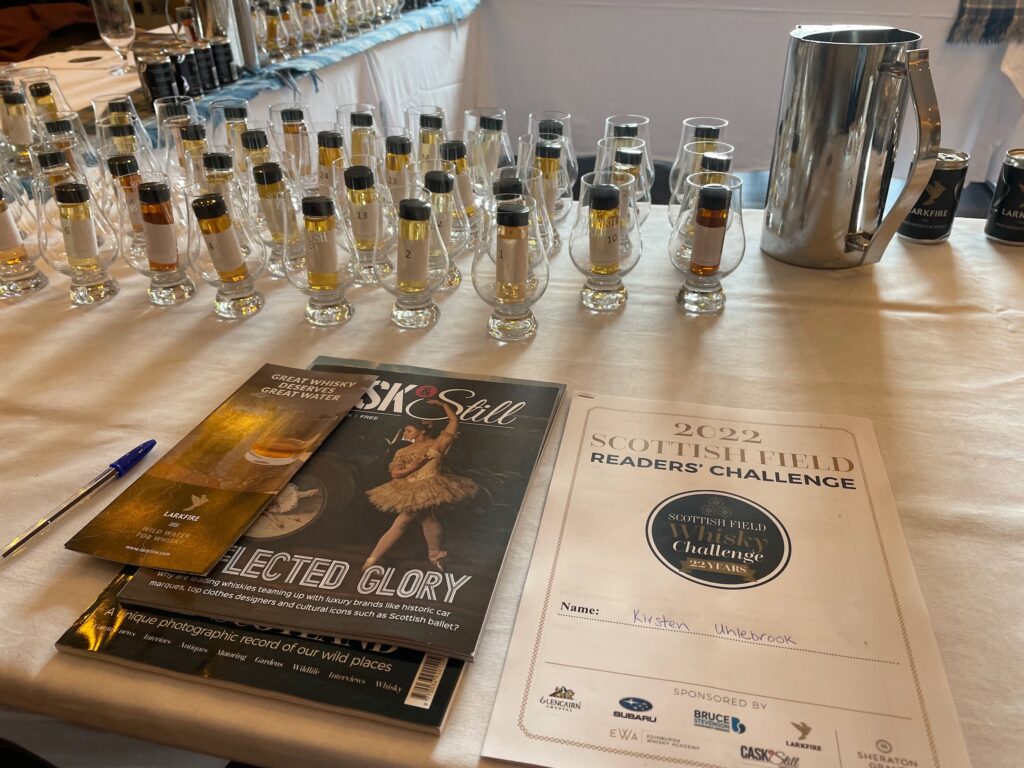 This month's Scottish Field Magazine (November 2022) announced the winners, which is always very exiting to the panel as we are not aware what we were tasting on the day. I am happy to annouce that I am quite content with the results, though I have to admit that I knew nothing of the Silver Angel's Nectar till I found an article in "The Scots Magazine" a few days ago (I added it to the very bottom if you are interested).
On a personal note John Boyle kindly let us try the first bottle of a new Scottish Field Whisky Series, which I bought and shared with my clients who agreed with me that this is a lovely bottling of a Dailuaine distillery which is quite hard to get your hands on.
As most of my clients know I am a bit of a peat head and my natural home for whisky is Islay especially Bunnabhain (Moine!!!!) but I love to try all the Scottish Whisky Industry has to offer.
Curiostity might kill the cat but only if you consume too much at any one tasting. Drink responsibly and enjoy!
Last but not least I obviously offer whisky tasting tours all over Scotland for more click below:
I was fortunate enough to be part of the panel in 2019's Scottish Field Whisky Challenge as well, click the link to read that article. You can apply for 2023 if you like the idea!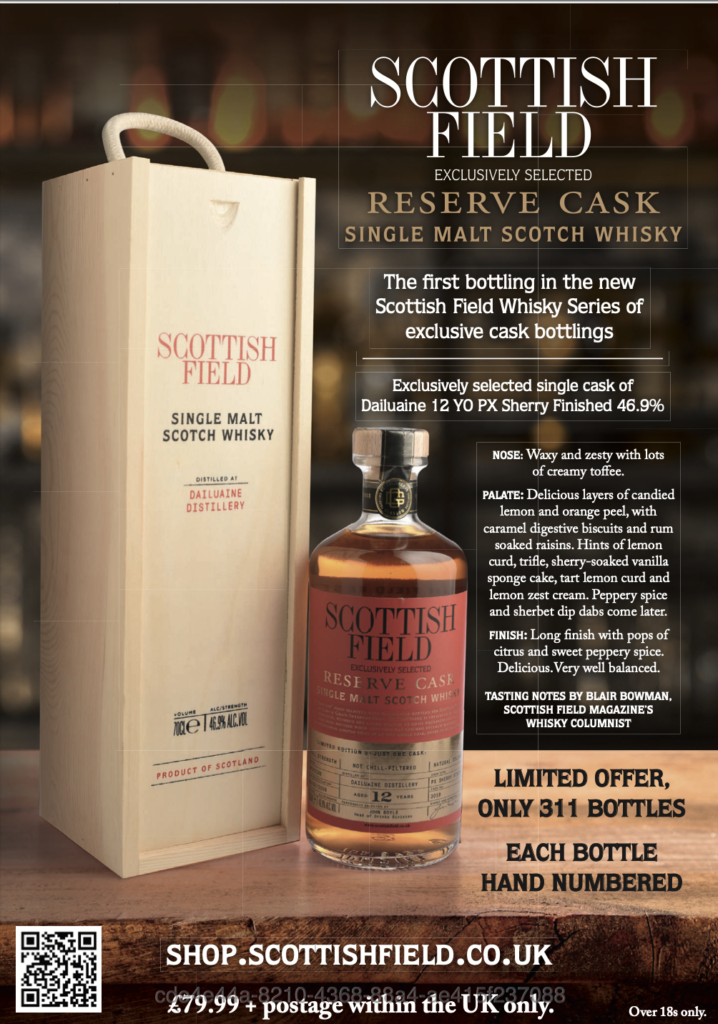 Please find below also the full article taken from the online edition of the Scottish Field Magazine