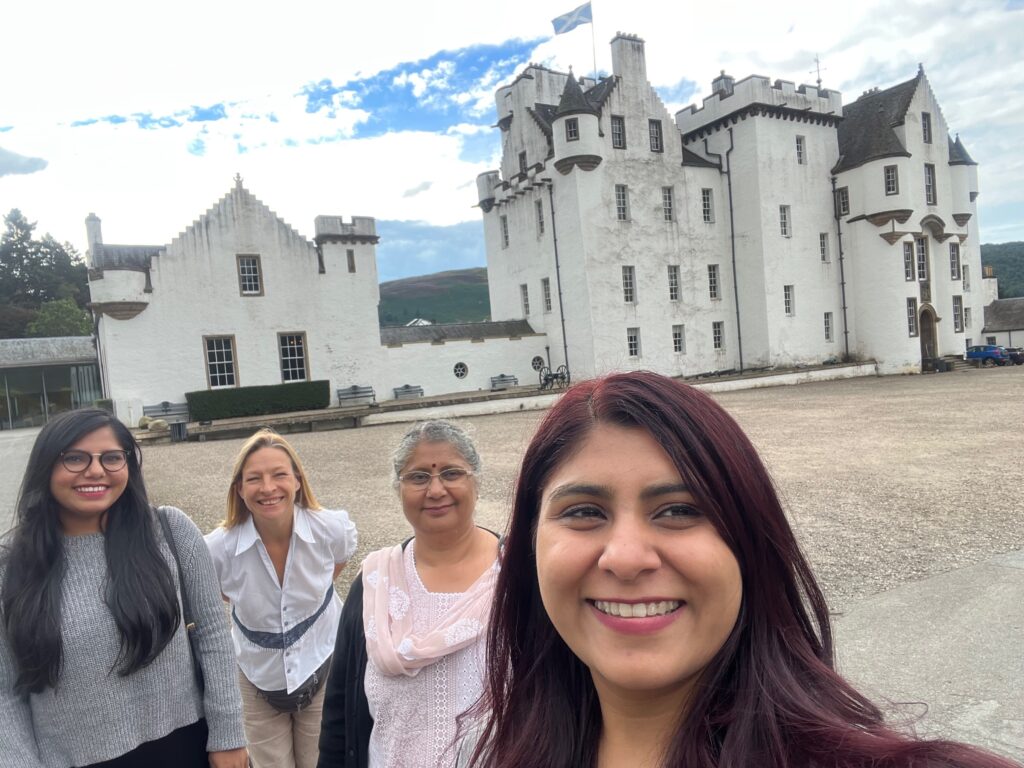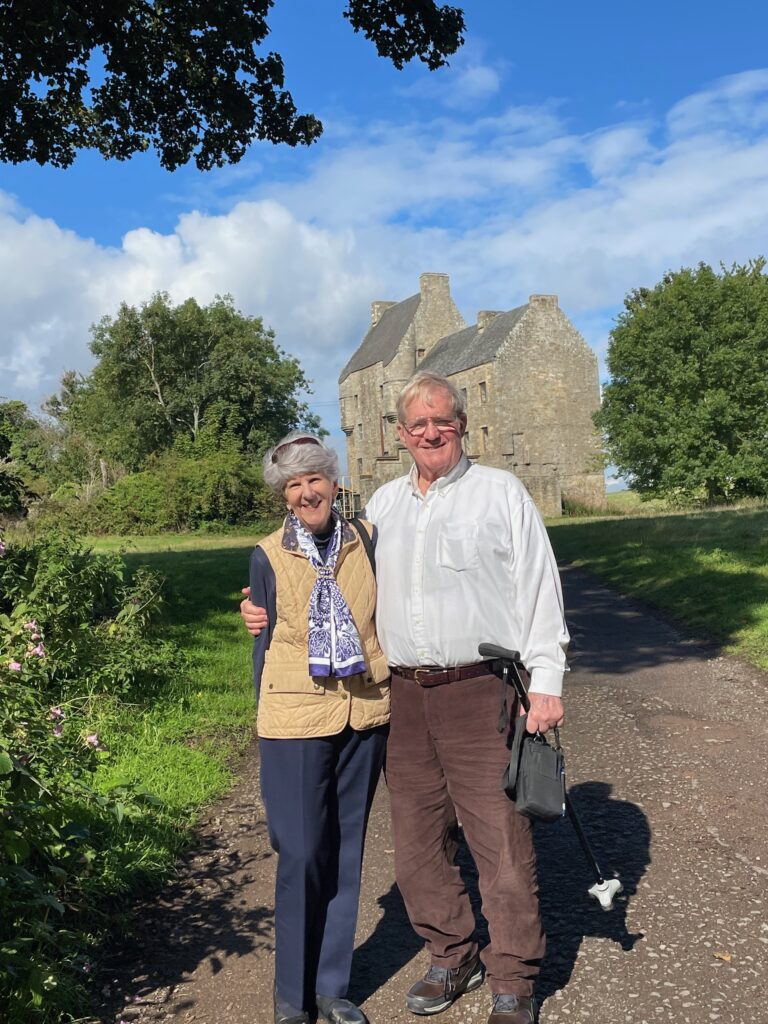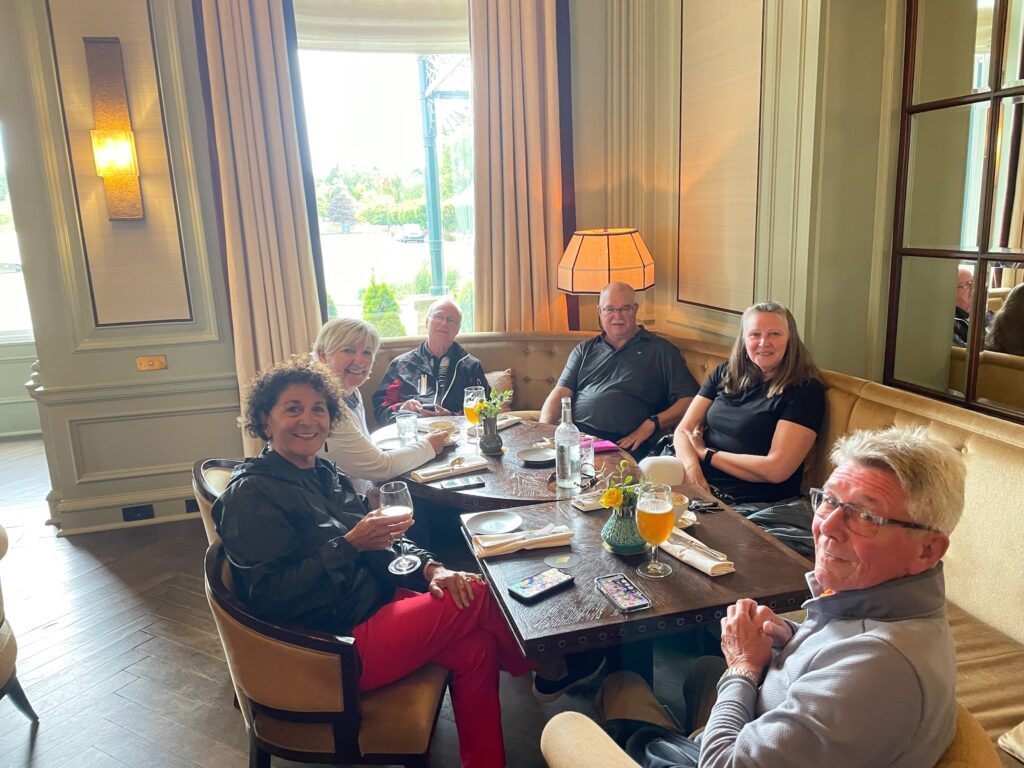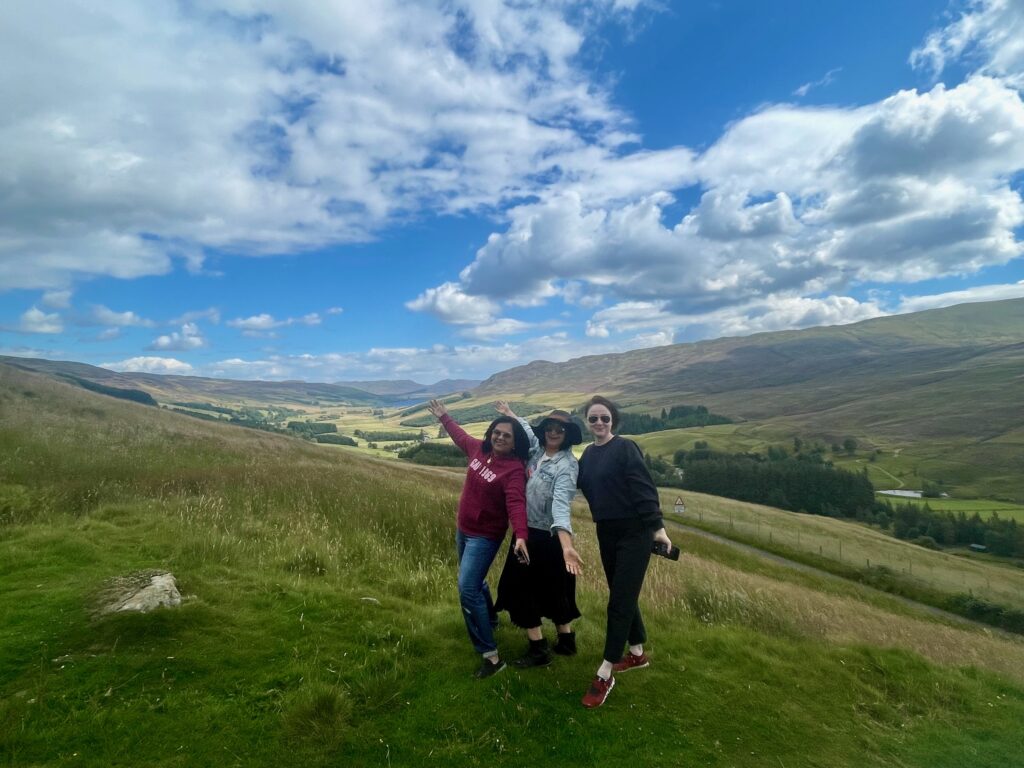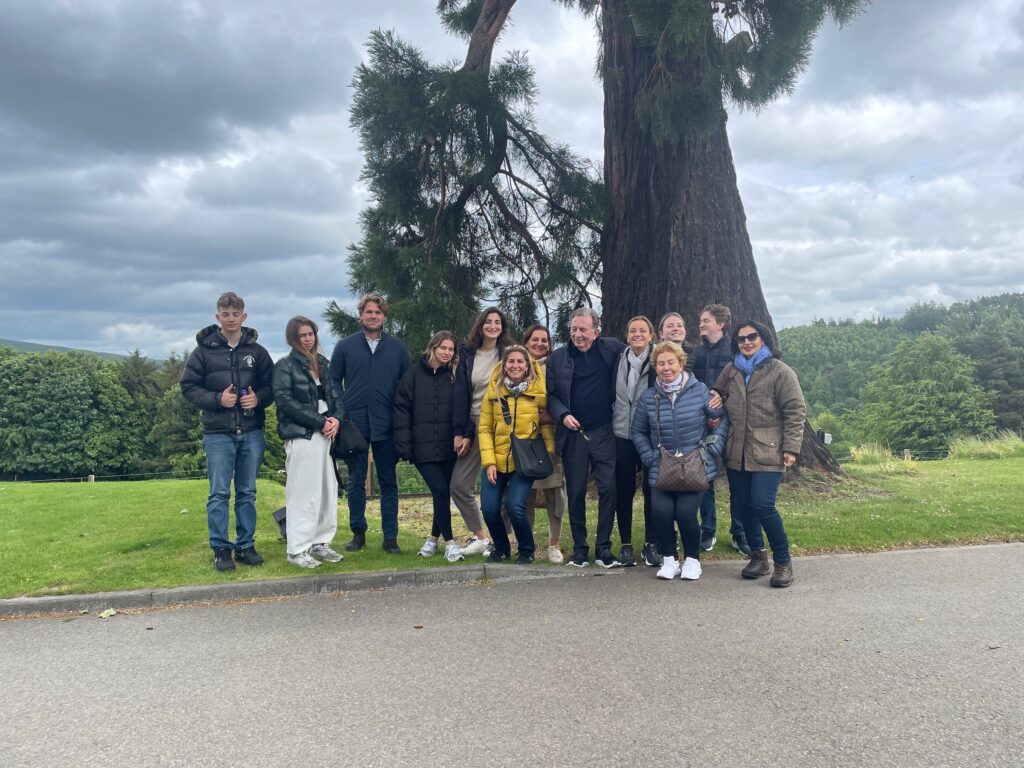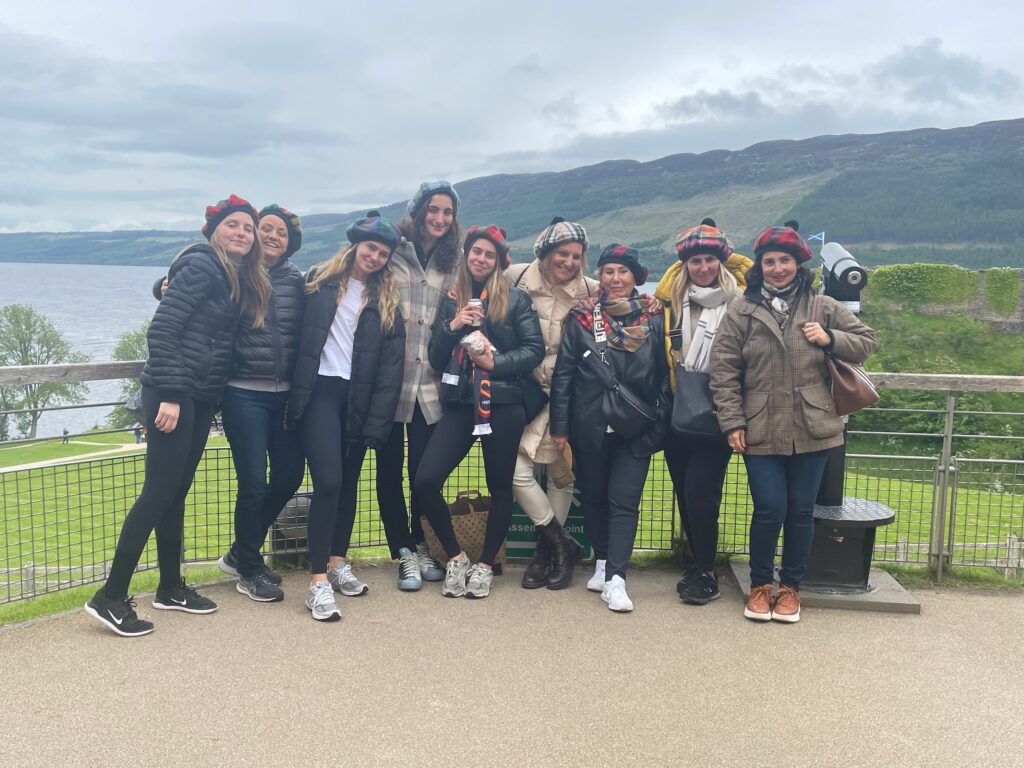 I have been blessed with a very busy summer and much more importantly with diverse, interesting and truly lovable customers from all over the world. Including one lovely dog!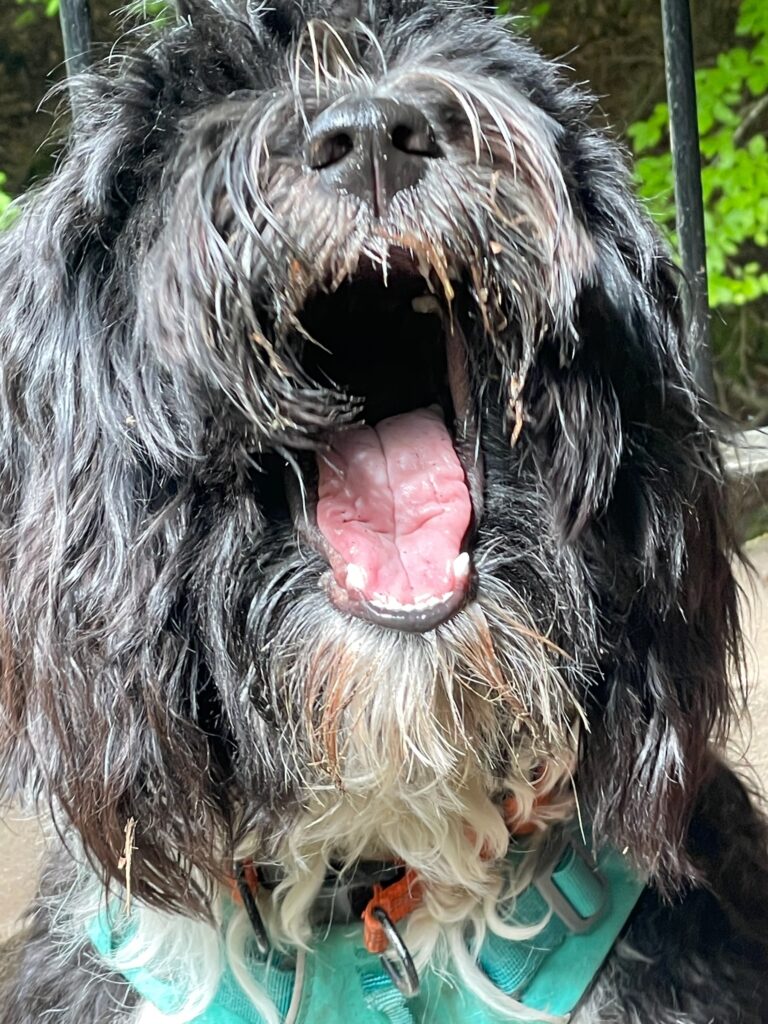 My whisky inspired tours brought me to Mull of Kintyre- or rather Campbeltown, several times to Islay and almost uncountable number times into the lovely Speyside.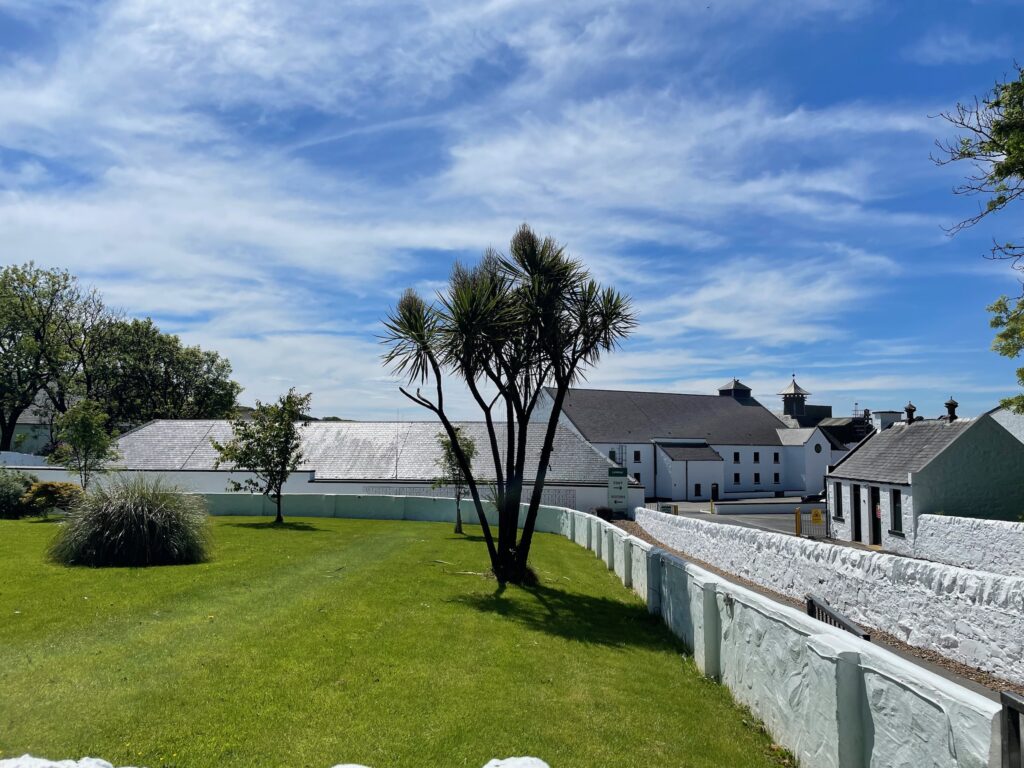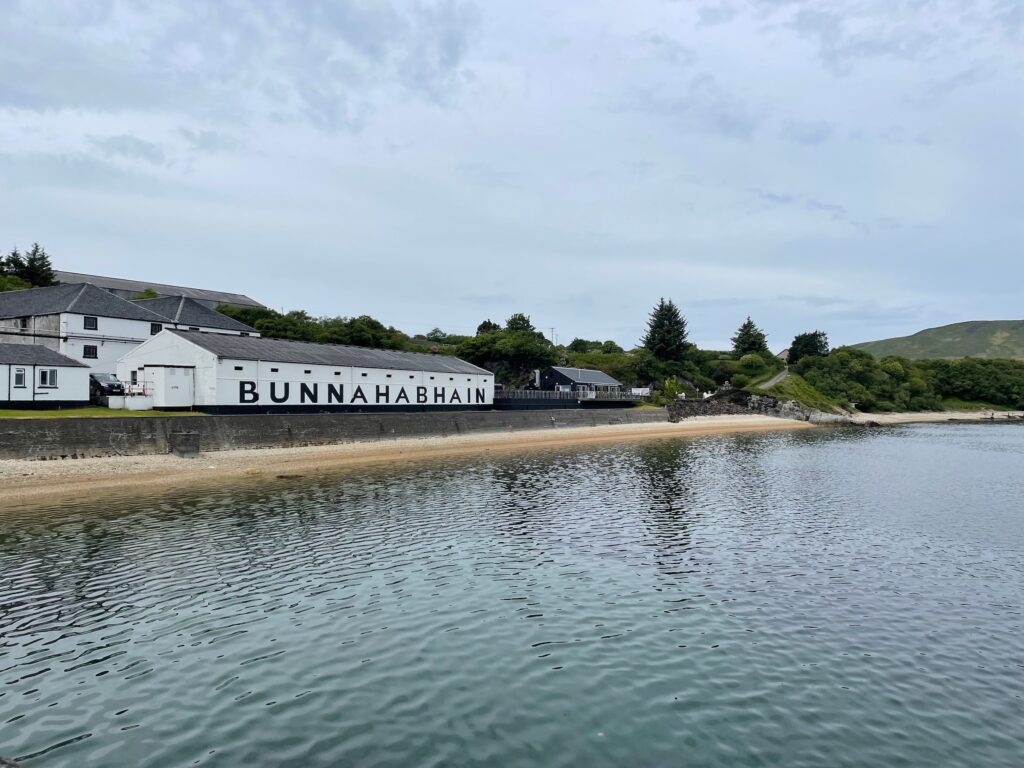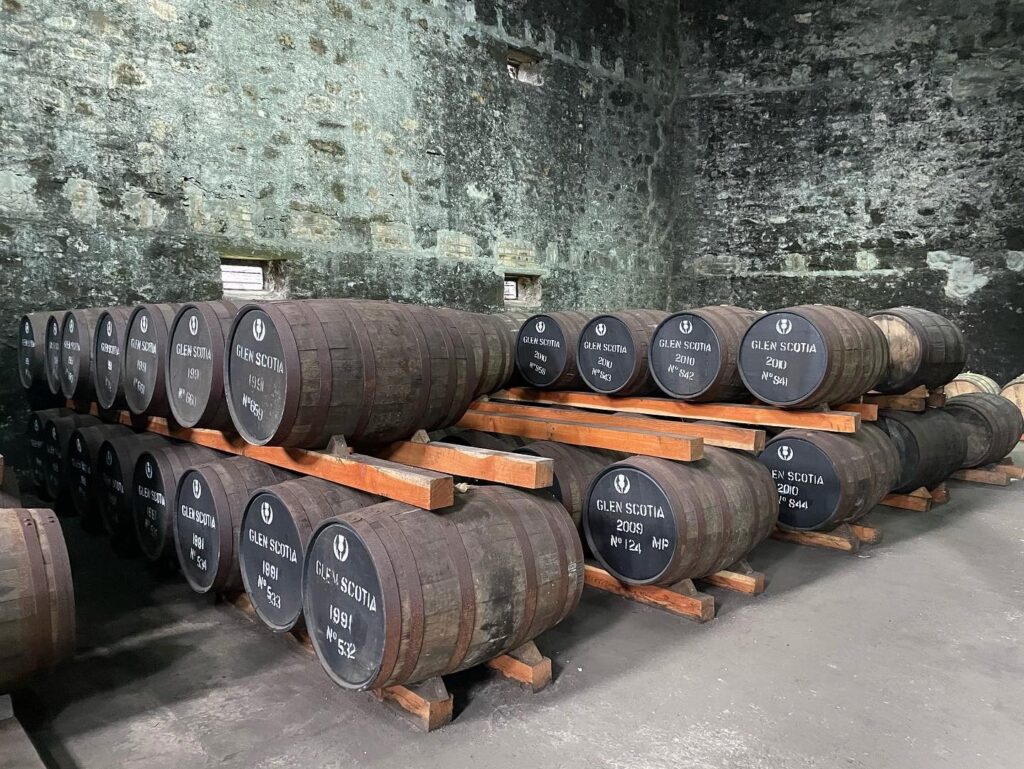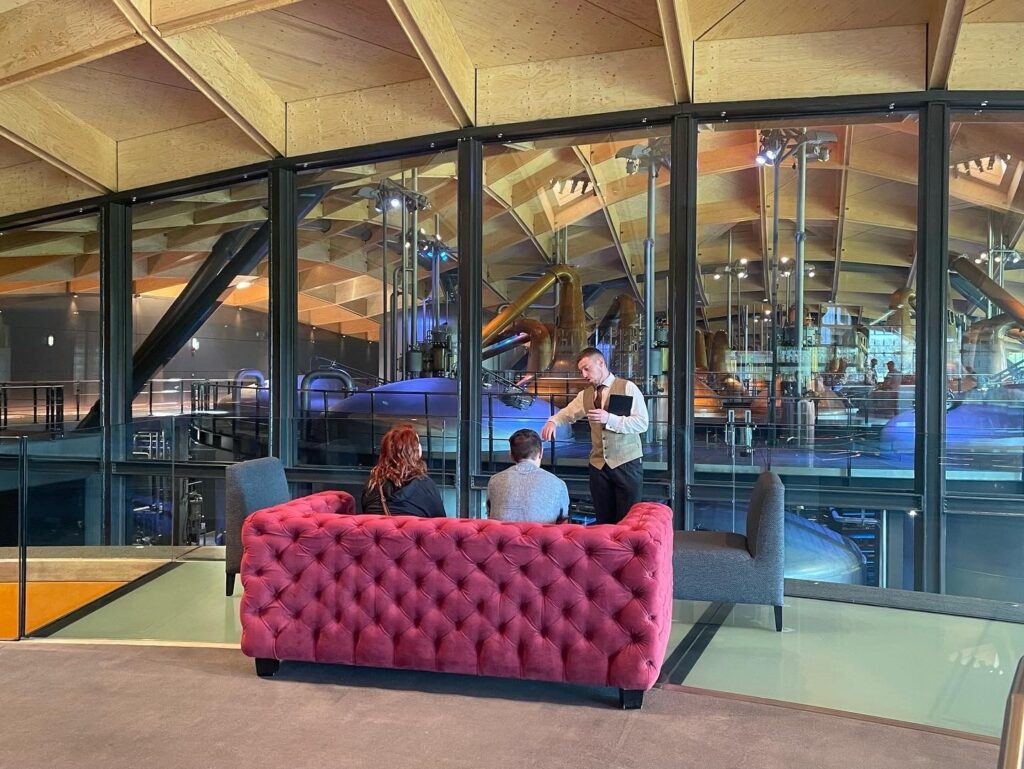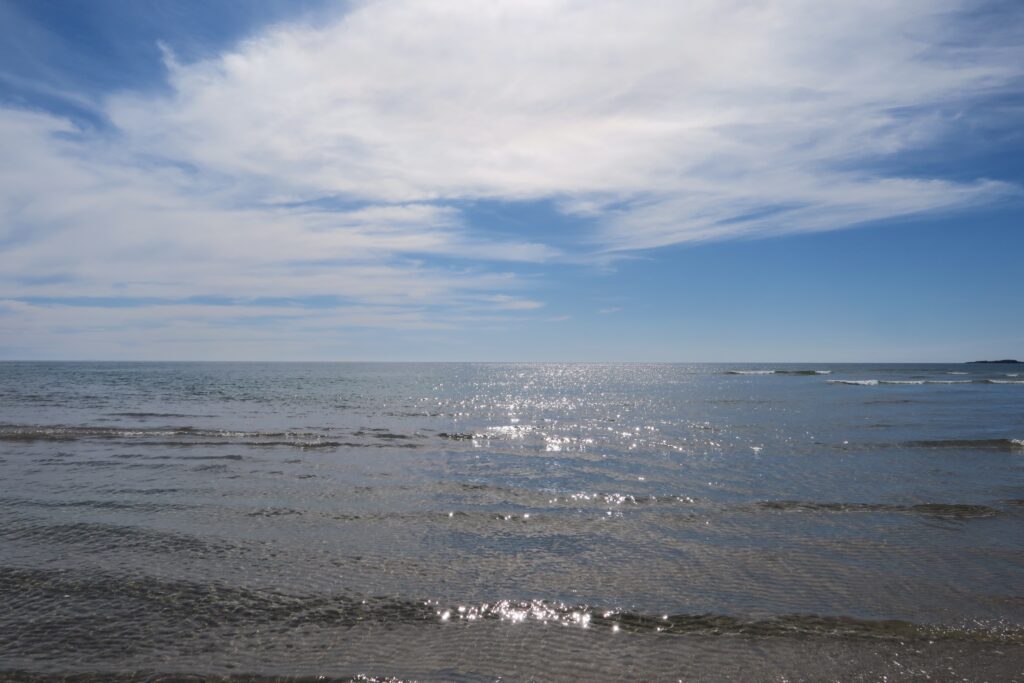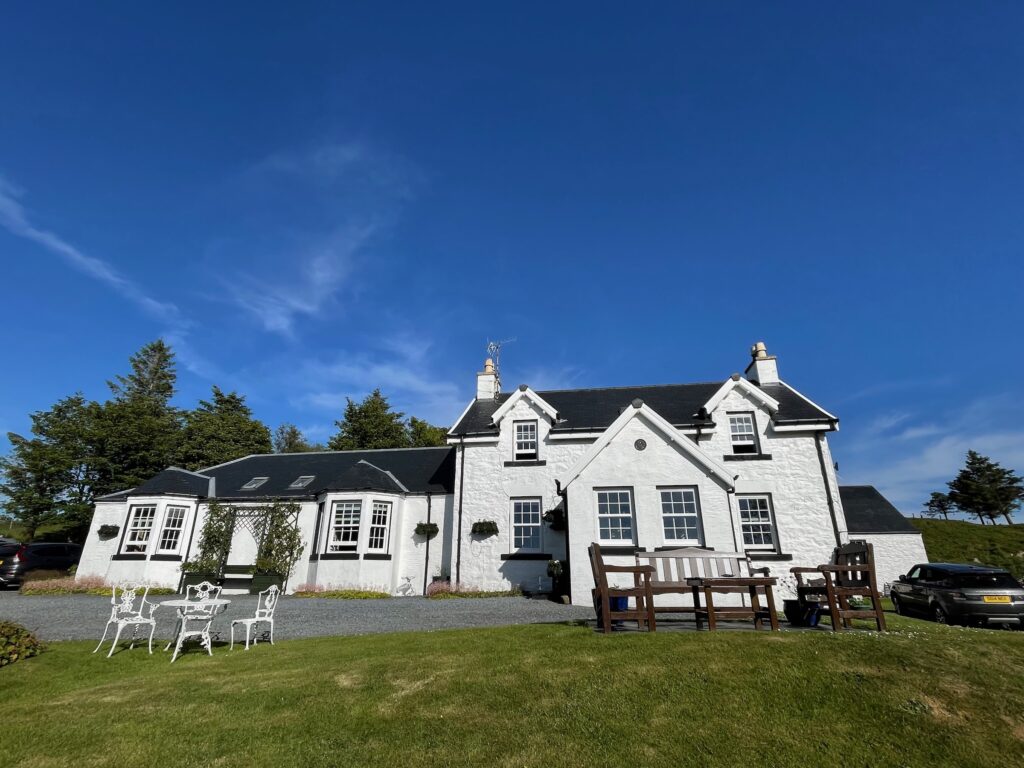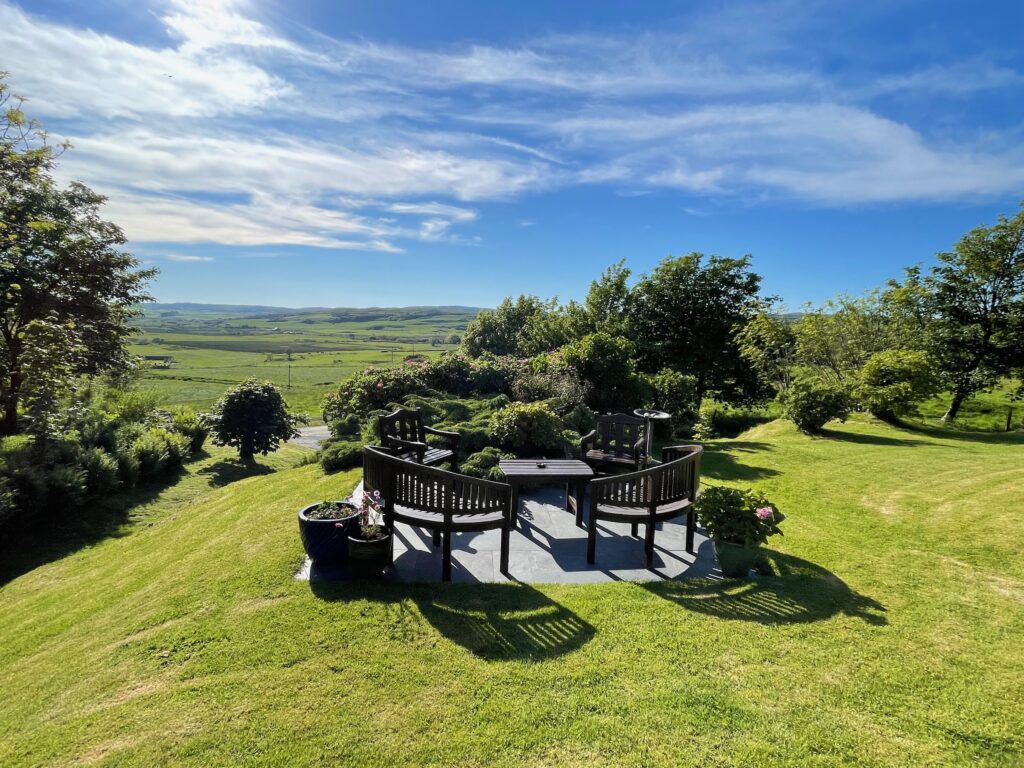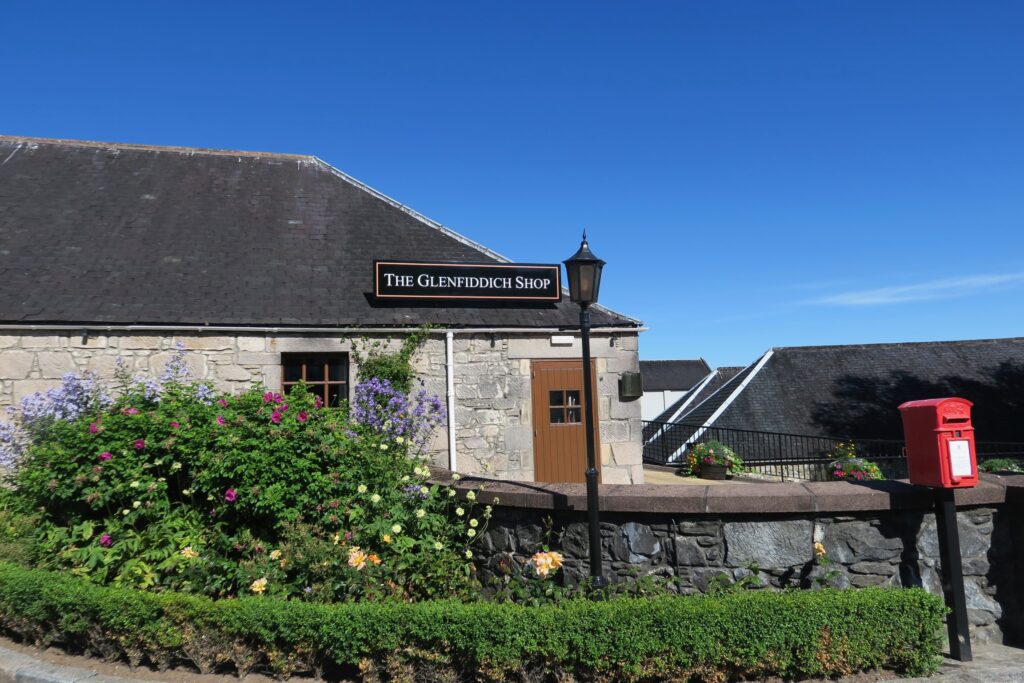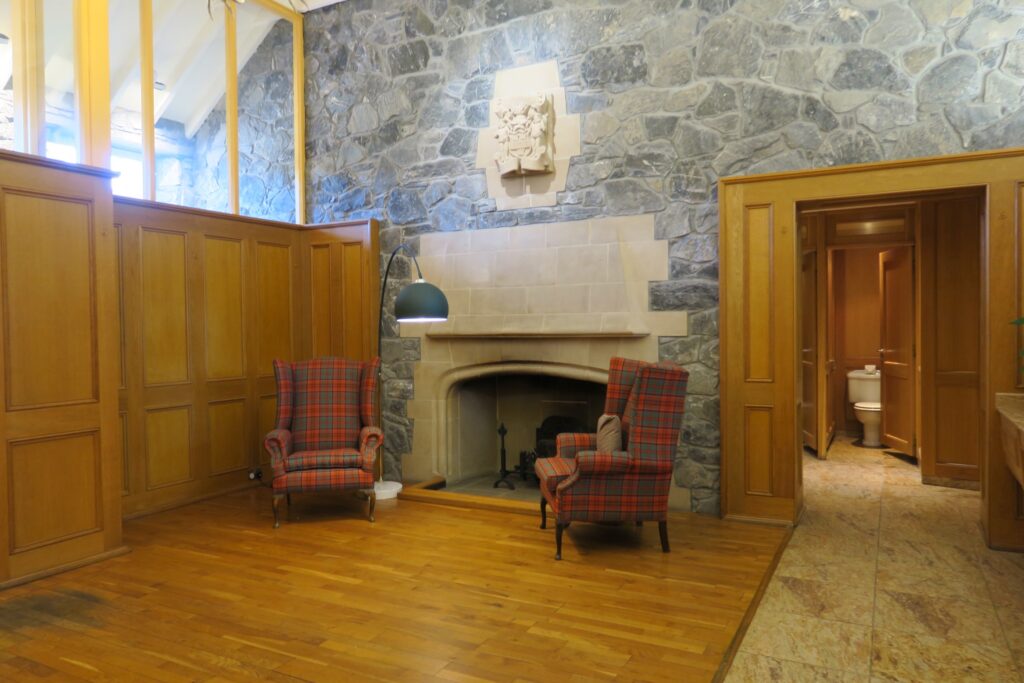 The tastes of customers varied widely but on conclusion: If you do not like whisky you simply have not found the right one for you.
For some of my valued clients this meant that matching whisky with chocolate made all the difference and others aspired a taste for the heavily peated by adding cheese or cure sausage to the experience.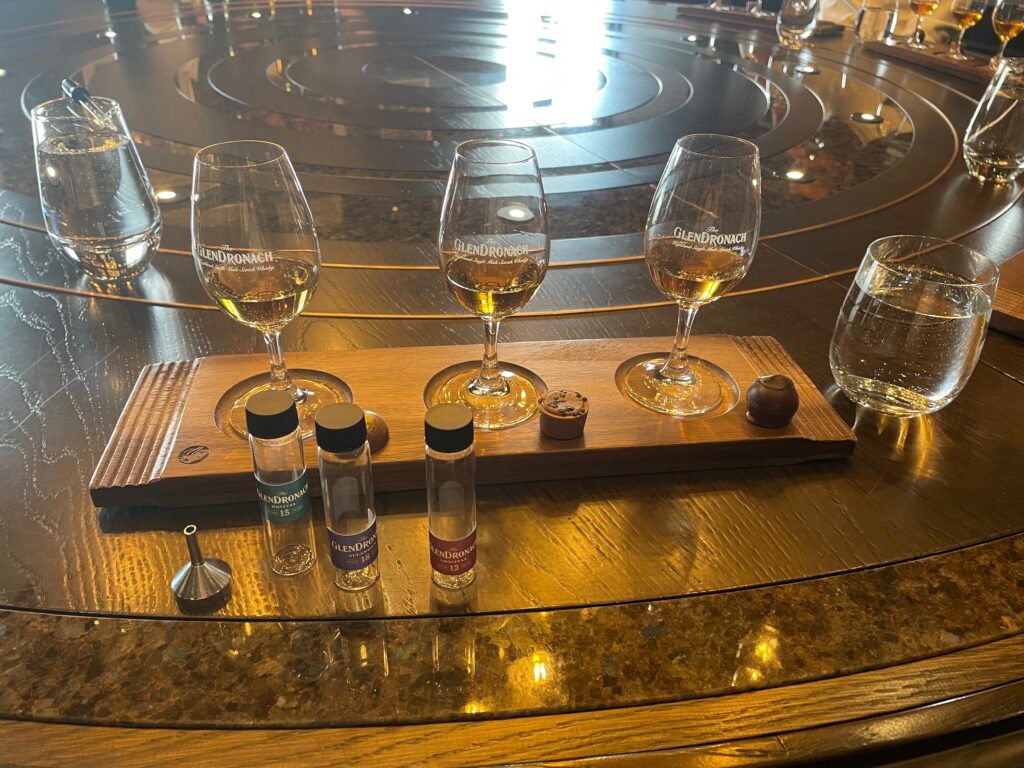 Many wee drams were had at a beautiful spot and that is just how it should be.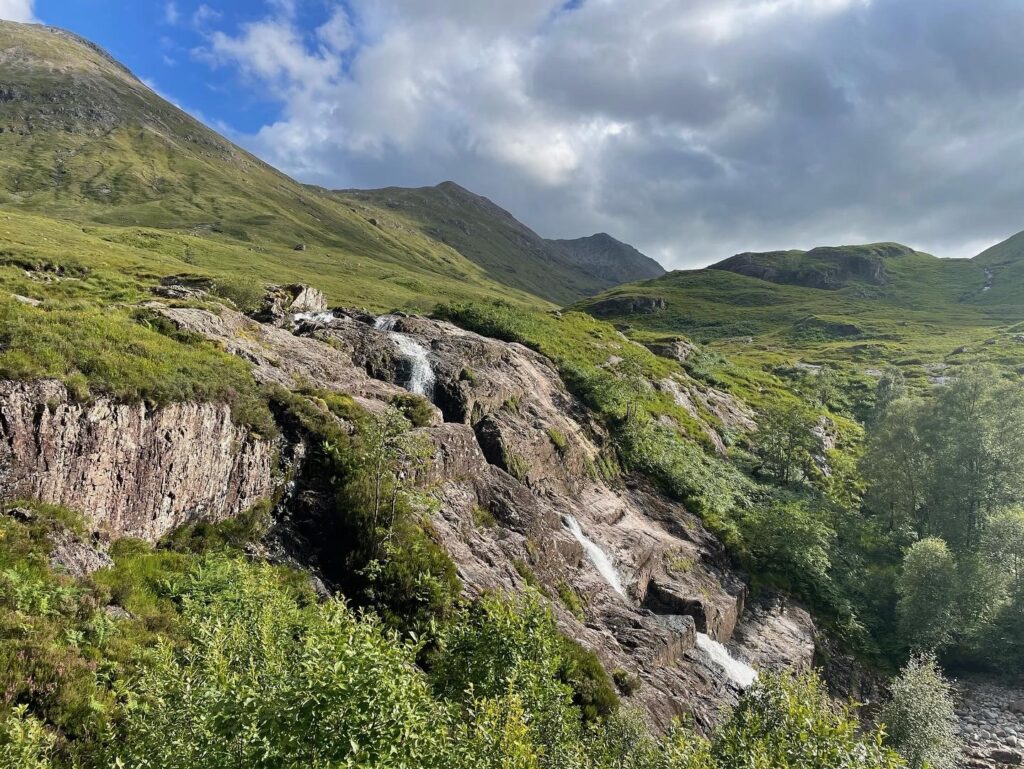 Equally popular have been Outlander tours which offer almost unlimited options with over 200 film locations with the six seasons out at the moment.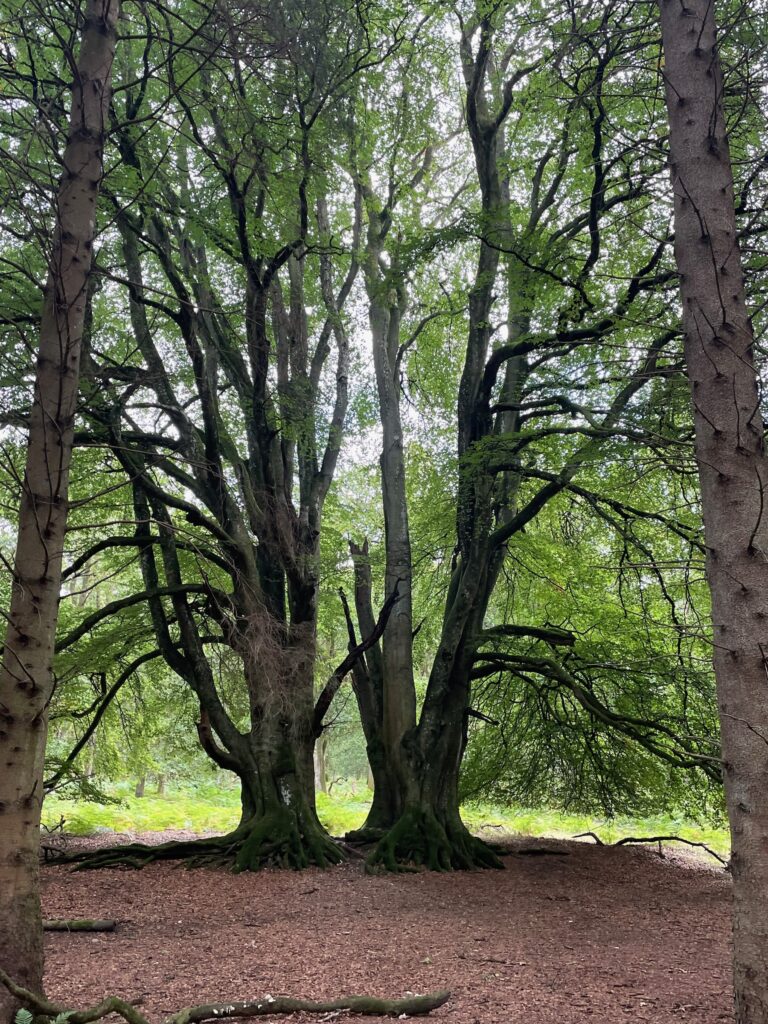 Some of my clients knew much more about Outlander than I ever will but I am indeed willing to learn from you too (this is a big part of what I love about this job!).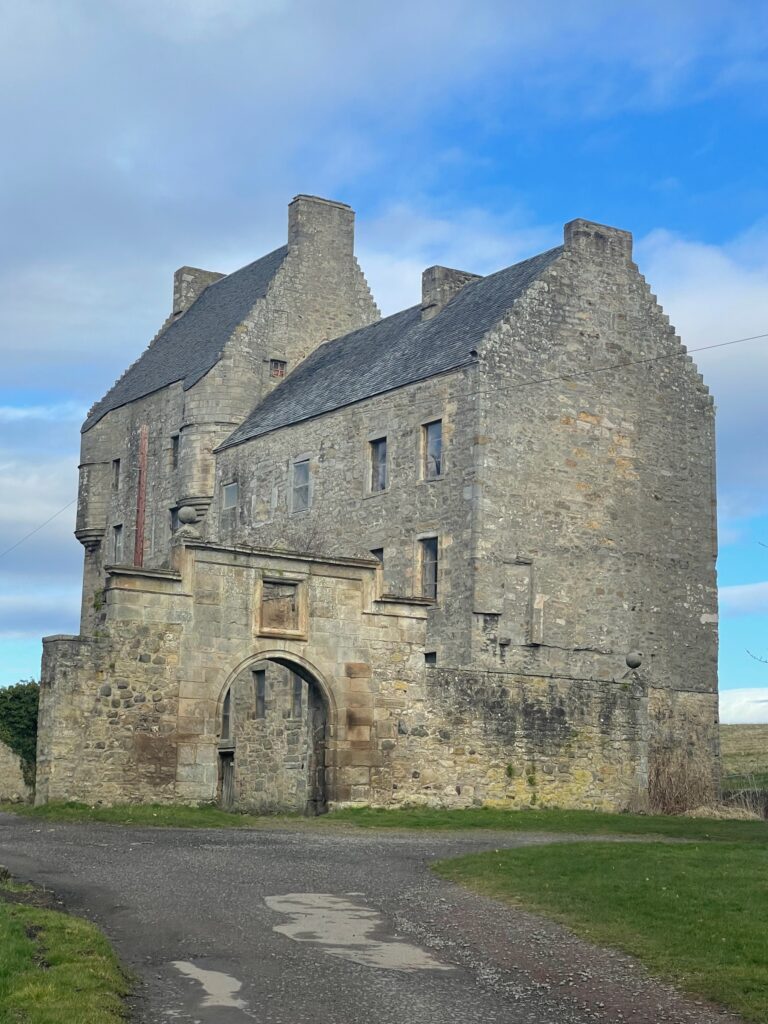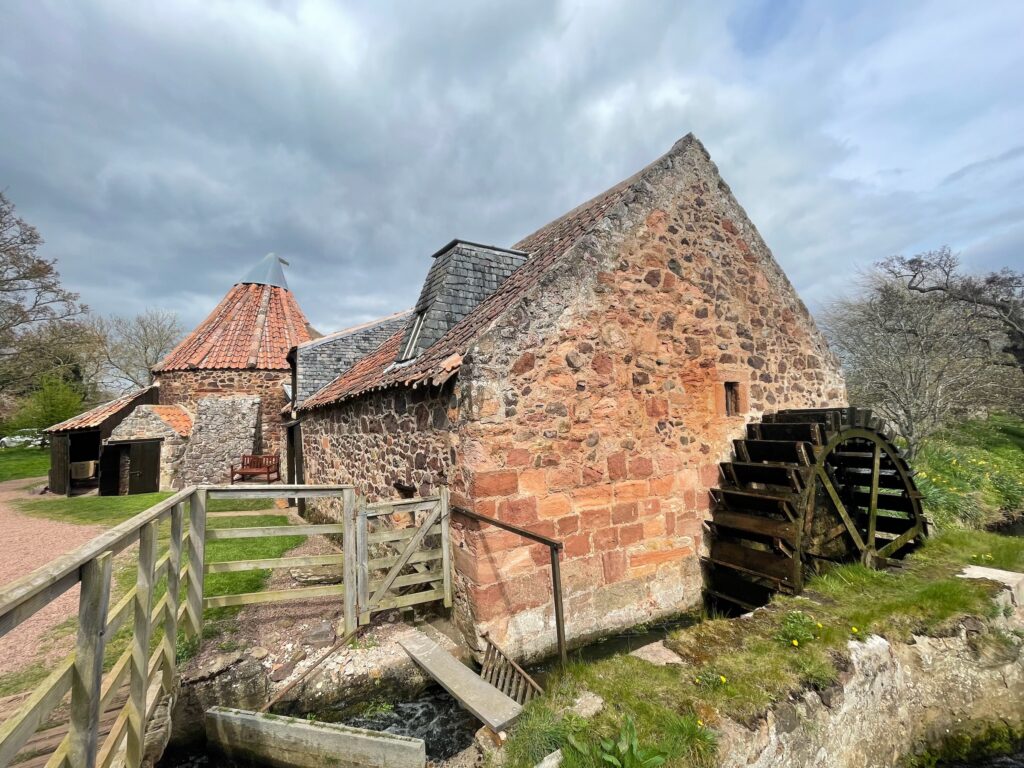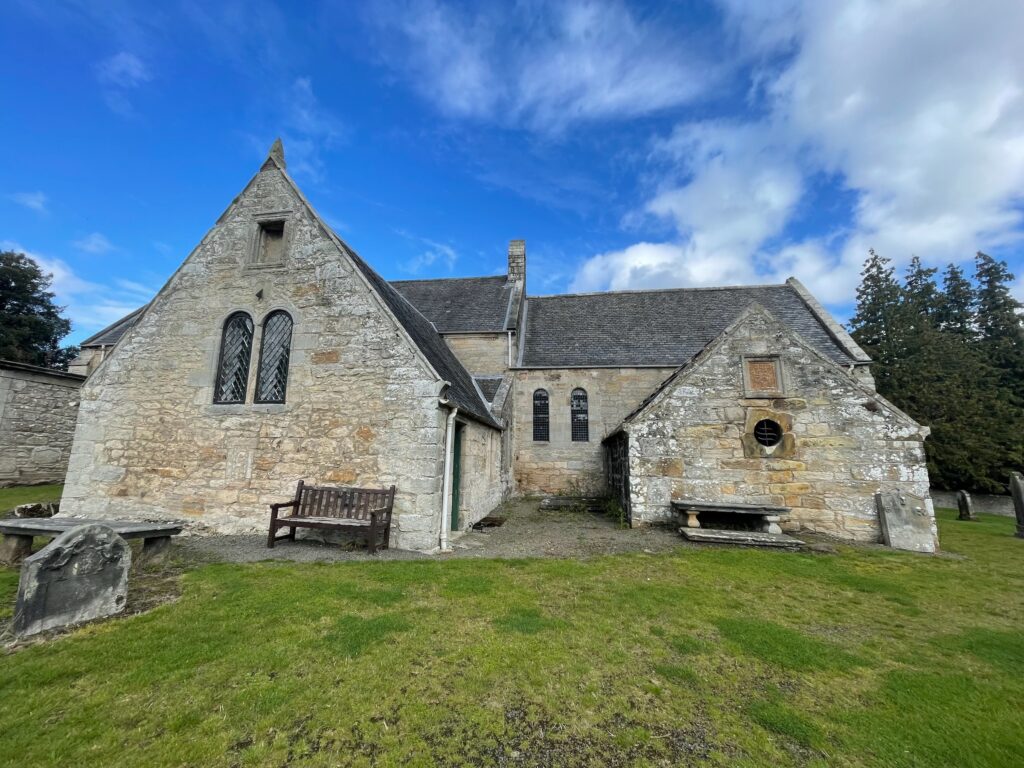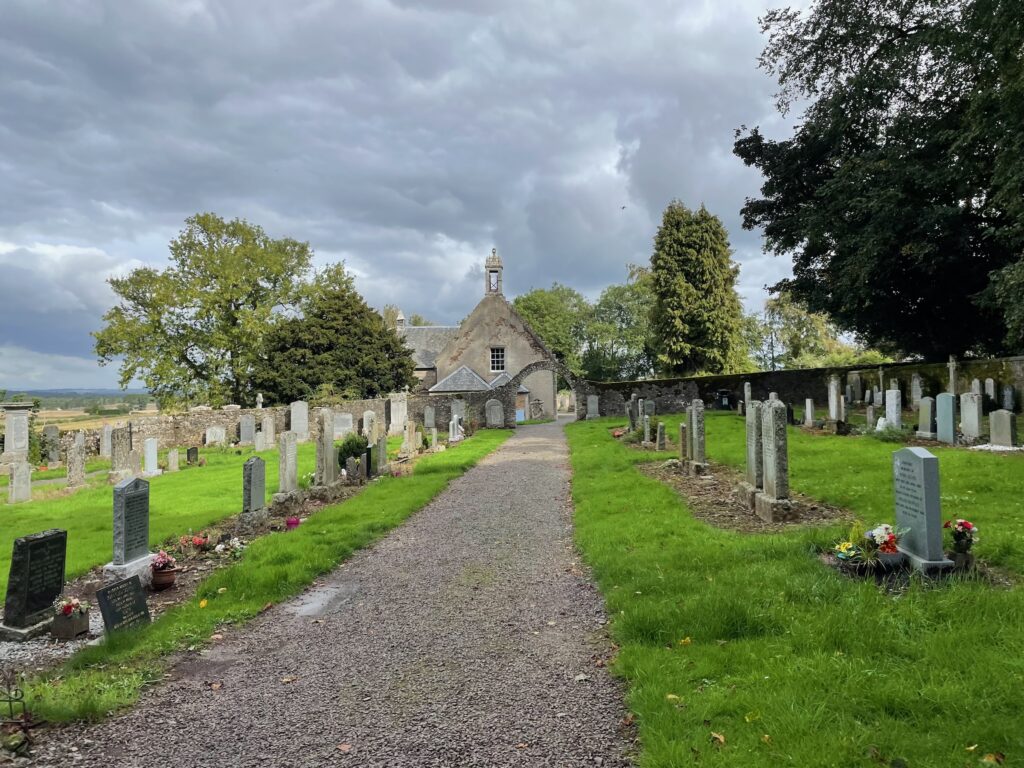 I was very lucky to offer some private tours at Glencorse estate (Thank you, Sarah!) and Falkland palace with the current keeper (Thank you, Ninian!). Both options were much loved by you.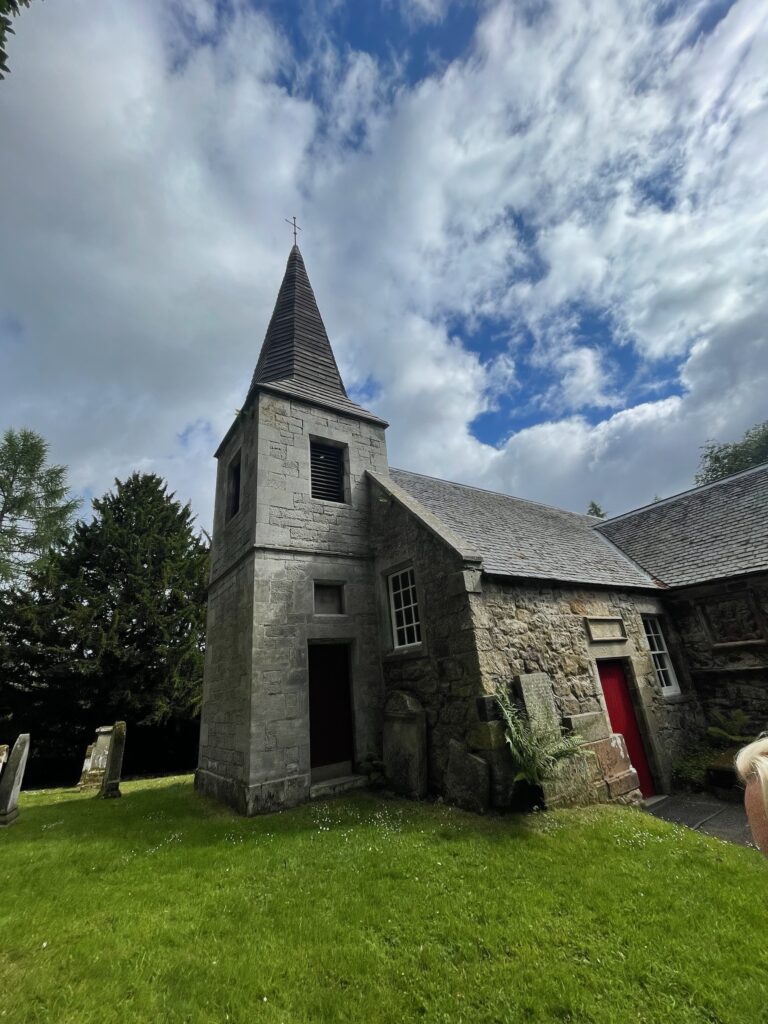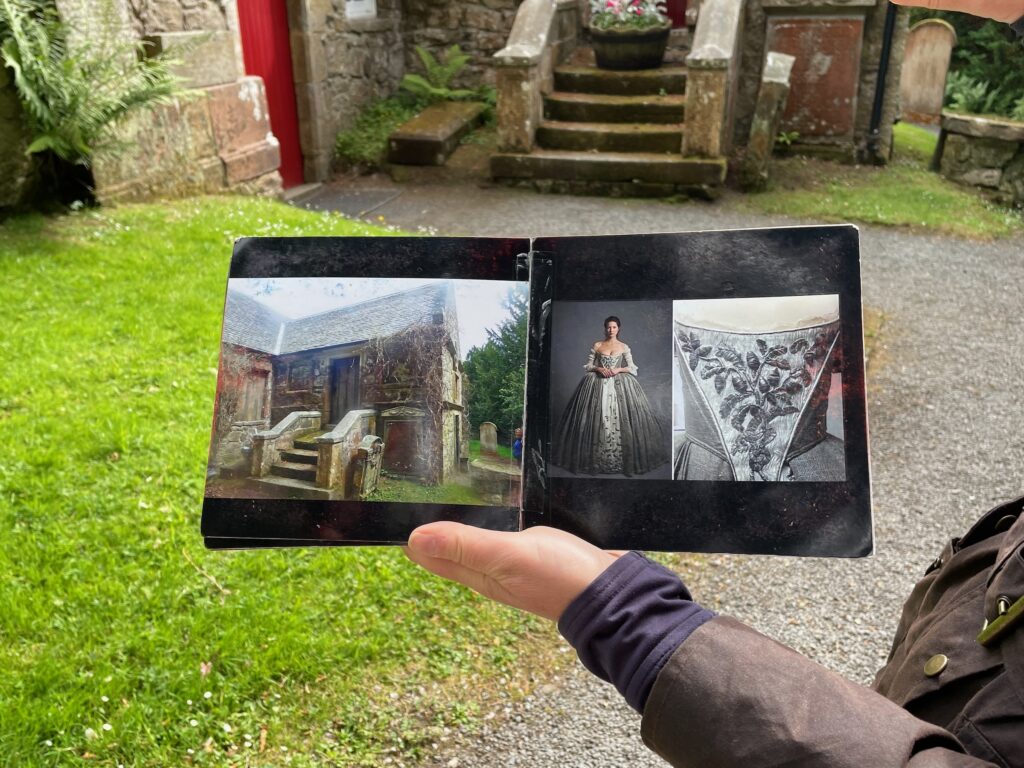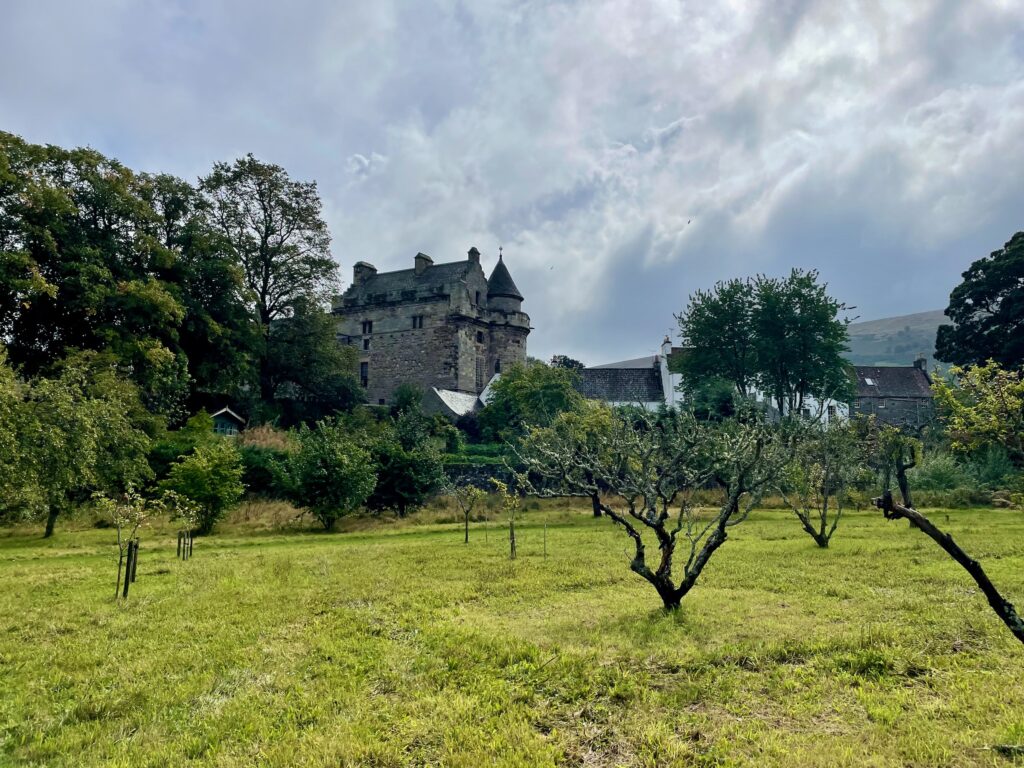 Most of our tours were a mixture of what Scotland stands for: breathtaking landscapes, packed with history and innovation, meeting Scotland's ever helpful people, divine food and drink experiences and most of all emerge oneselve into solitude, nature and wildlife.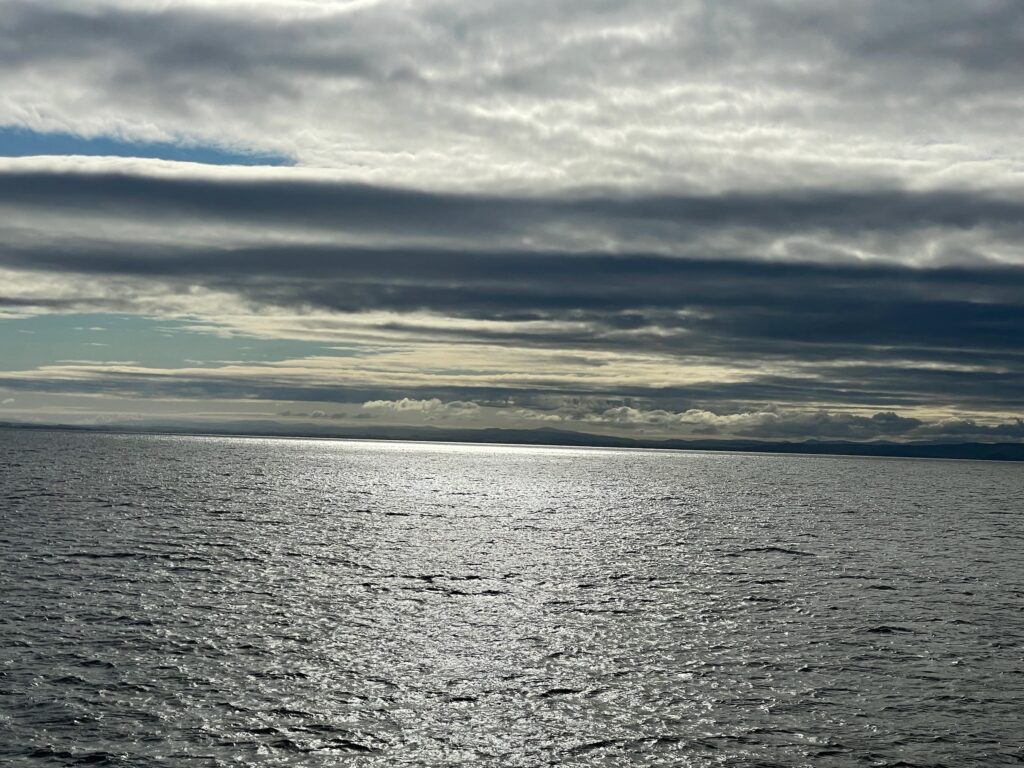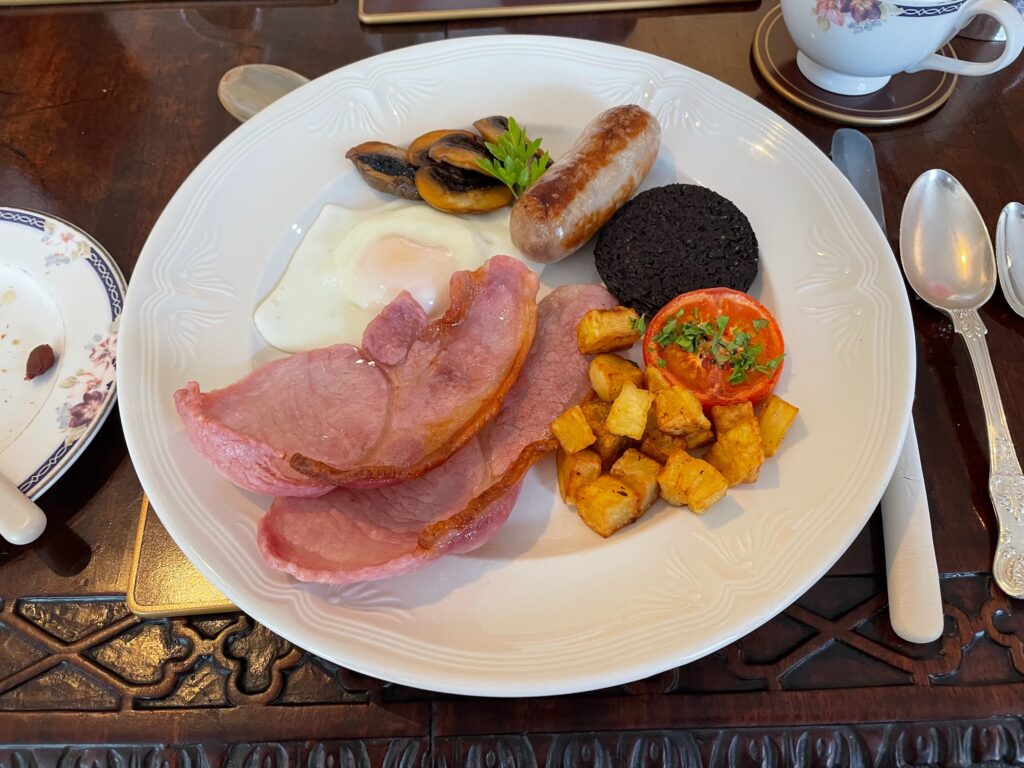 To keep it interesting I had a number of one day (occassionally even half day) tours from cruiseships as well as tours as long as ten days. All this adds not only to your experiences but also mine. Each of these tours offer a different connection with you.
Group sizes also varied and on one occassion it numbered 13 plus 2 drivers (Thank you, Jim from Alba Private Hire!). This was a little out of my comfort zone, especially as it was relatively early in the season and booking restaurants and accommodation was still quite an issue. It did, however, work even though not everybody was always entirely happy as we catered for ages from 16 to 70.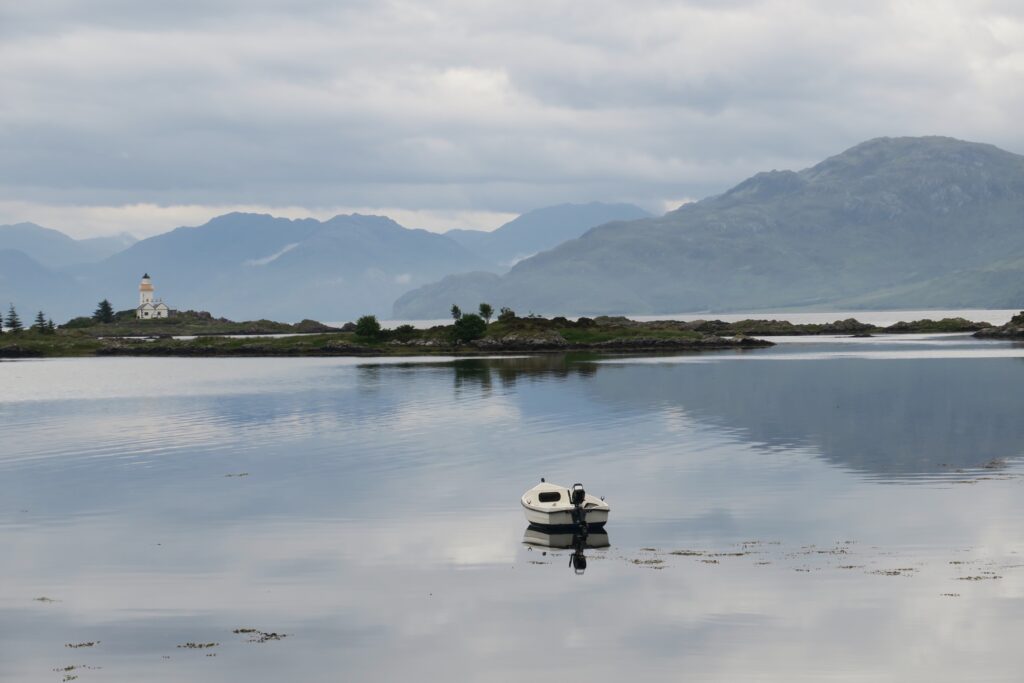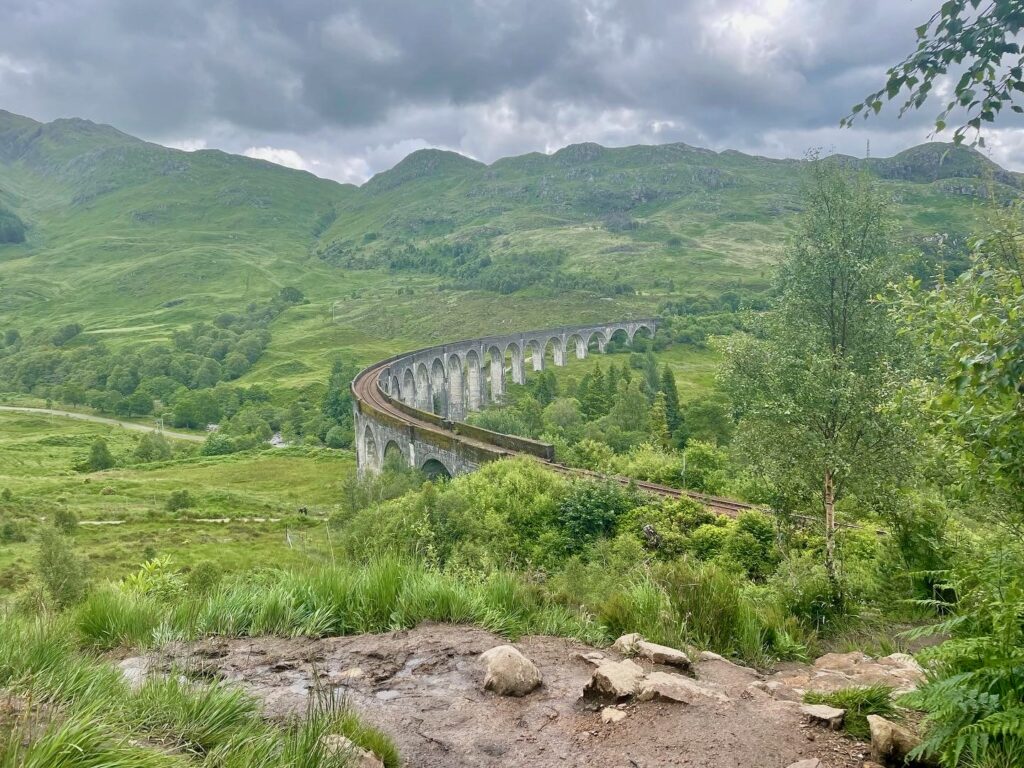 I am very honoured by each of you placing your trust in me to make your travel memorable and fun.
Lastly, I learnt a lot from all of you. Thank you!
Whether you educated me on your countries, history, beliefs, traditions and culture or provided me with bourbon to try and learn about its creation process, whether you challenged me on vegetarian options, antihistamins, accommodation requirements it has always been fun and has certainly added to my portofolio for future guests.
With the quieter season approaching I will still be out on tour but I will also turn my focus back on practising and teaching yoga, including some workshops. I do apologise to my yoga crowd for not being able to teach all my usual classes throughout the season. I have been very lucky to get help from Gwen (Thank you, thank you, thank you!!!!), who is much loved by you.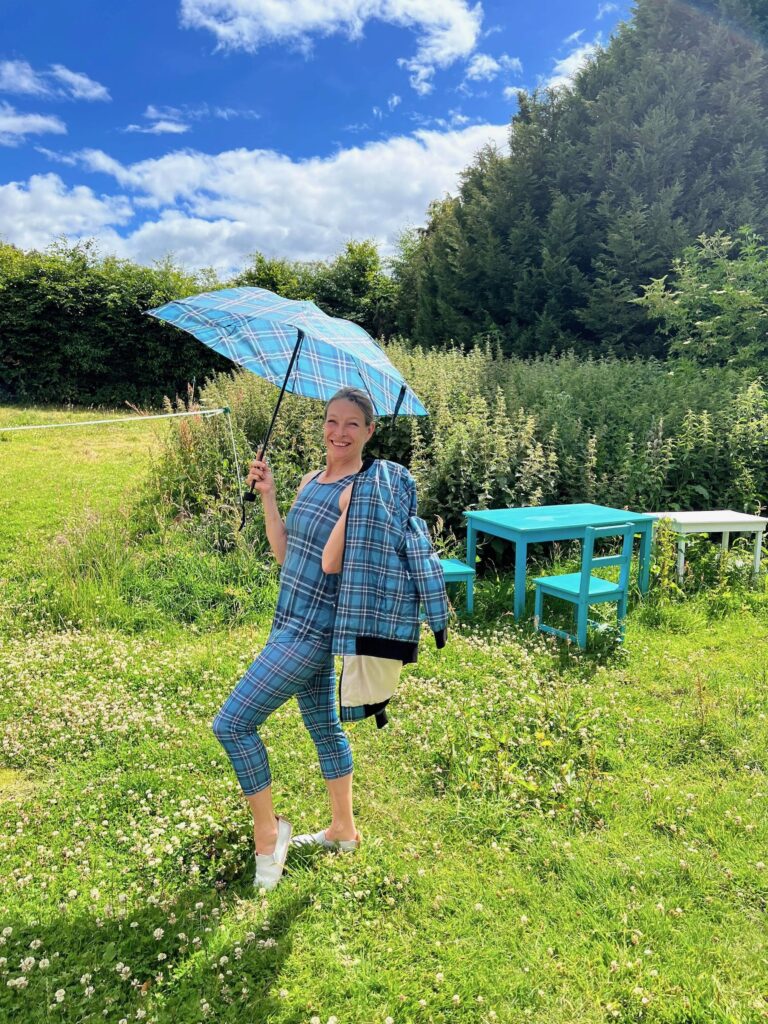 I am also planning some trips to researchs add-ons for next season, so watch this space!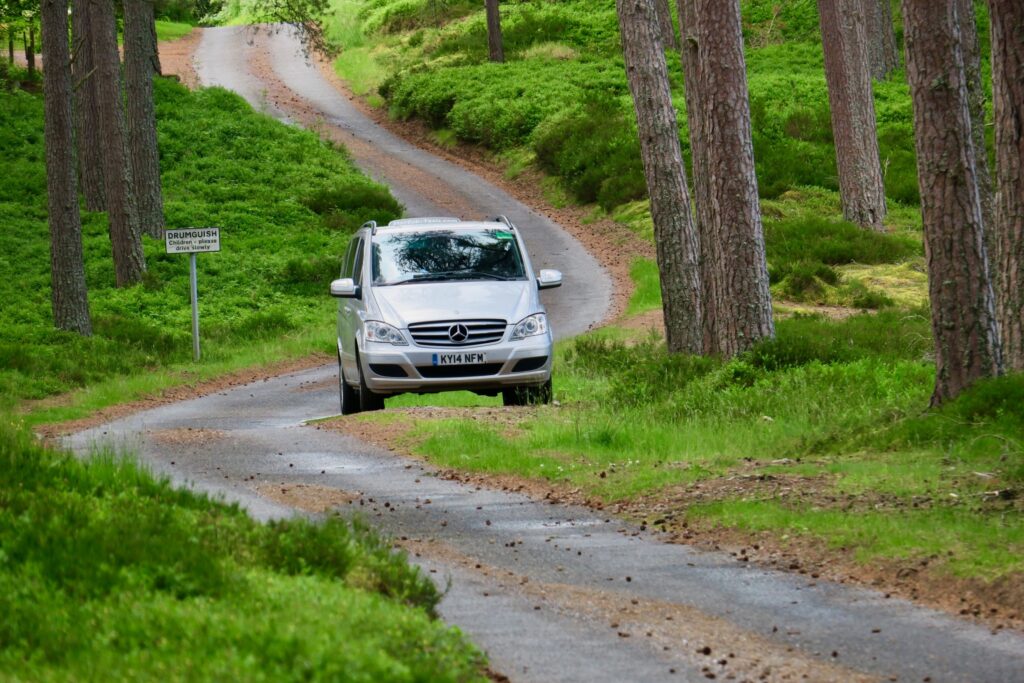 I would also like to apologise to all of you who I could not accommodate this year. I take ad-hoc bookings but am lucky enough to have most of my clients booking in advance. I will fit you in on short notice if I can.